Renting in Los Angeles — Dislocation, Dislocation, Dislocation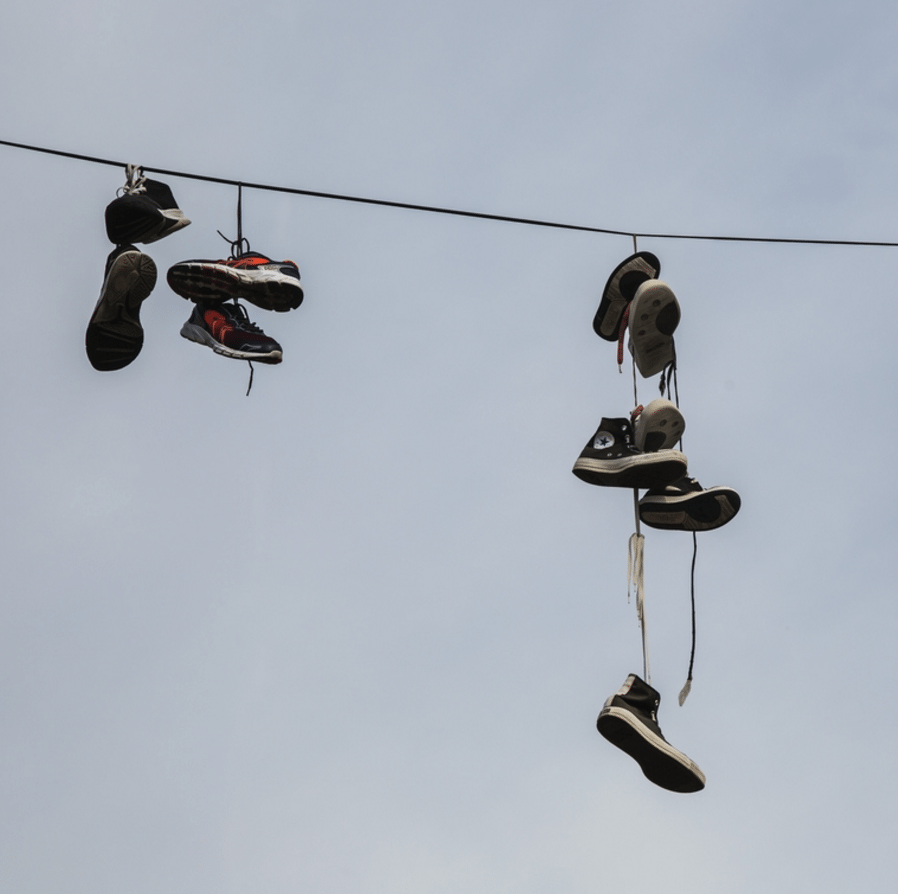 Sylvie Shain faces eviction from the Villa Carlotta apartment building. (Photo by Ted Soqui)
One block north of fabled Hollywood Boulevard, and a stone's throw from the iconic Capitol Records Building, sit three rent-stabilized, two-story apartment buildings, known to residents as the Yucca-Argyle complex. One building is peach-colored, one green and the third yellow. Each is organized around a small courtyard and in back is a parking lot for tenants' cars. Together they are home to roughly 50 families, the residents ranging in age from young children to old-timers who have lived in the complex for more than half a century.
See More Stories in Capital & Main's Affordable Housing Series
By most measures the complex's residents have it good. Living in one of L.A.'s more walkable and vibrant neighborhoods — where cafes, bookstores, night clubs, restaurants and clothing boutiques vie for consumers' attention — they pay varying amounts above $1,000 for a one-bedroom apartment, beneficiaries of Los Angeles's 1978 Rent Stabilization Ordinance (RSO). In a city of extraordinary extremes, with neighborhoods like Beverly Hills populated almost exclusively by millionaires, and areas such as South Los Angeles by people living in poverty, these three Hollywood buildings represent something more optimistic: a mixed-income, mixed-race, mixed-class and tight-knit community amidst the cacophonous Hollywood scene.
And yet, if their landlord has his way, they will soon all be evicted, their apartments sold off and torn down by a developer whom the landlord has gone into partnership with to make way for a sky-rise that will be divided between hotel rooms, luxury apartments and retail stores. Even though 20 apartments will be set aside for "affordable housing," many of the current lower-income residents will come nowhere close to being able to afford their new rents, since the affordable apartments will cater to those who earn half of the area's median income, rather than the 30 percent level many older or poorer residents attain; and even for those who can afford the new rent, the developer has, to date, refused to guarantee they would have a "right of return." He has instead told them, to their fury, that they will be given a few thousand dollars in relocation funds and will have to move "down the Red Line" — that is, to the Metro subway's terminus in the San Fernando Valley, or elsewhere on the periphery of the sprawling city.
Capital & Main left several messages with the developer, Bob Champion, of Champion Real Estate, but he did not return the calls.
For L.A. Tenants Union organizer Dont Rhine, the unchecked development represented by projects such as Champion's, even with the veneer of affordable housing built in, is a money grab.
"Politicians hide behind affordable housing," Rhine says. It allows them, he adds, to claim they are protecting low-income residents while in fact, at the urging of pro-development lobbies such as the California Apartment Association and the Apartment Association of Greater Los Angeles, they provide huge giveaways to developers. (Neither association responded to repeated phone calls requesting comments for this series.) Sitting in the Caffé Etc., on nearby Selma Avenue, with photos of Jimi Hendrix, Rod Stewart and other rock legends adorning the walls, Rhine gets into his stride. "It's like butter on their guilt. But 'affordable housing' [in this context] isn't real; it's distracting."
"It doesn't make sense to take away perfectly fine rent-controlled apartments to build something new," argues Sejal Patel, 37, a six-year Yucca-Argyle resident who makes a good living working on sustainability issues for an asset management company, but who, as a single person, can't afford market rents in Hollywood today. "If I had to pay three times as much, I don't know if I'd be able to save anything. I definitely can't afford to buy anything."
Sejal's neighbor and friend, Sasha Ali, who is exhibition manager at the Miracle Mile District's Craft & Folk Art Museum, fears that on her salary she will be utterly priced out of Hollywood once her rent-controlled apartment disappears. Even the $10,000 in relocation money won't help her for long. "Maybe," she reasons, "that will take care of me for a couple months. But it's not, ultimately, going to help."
Similar stories are unfolding all over this sprawling city of cities, where 62 percent of all residents are renters.
Not far from Sejal and Sasha's complex, the historic Villa Carlotta building, with stunning old apartments and such original fittings as early Frigidaire fridges and Roper heating stoves, has already largely been emptied out by a landlord-developer partnership that invoked the Ellis Act to evict 50 renters, many of whom were artists, musicians and other creative types. Inside the Carlotta's atria sits an increasingly out-of-tune grand piano, left behind by one displaced tenant as an eerie sentinel in the mostly empty building.
As of this writing, only two tenants were still holding out, but their legal options were rapidly dwindling. "This is home," explains one of those holdouts, Sylvie Shain, a documentary filmmaker who lives in a one-bedroom apartment with her Chihuahua named Brad Pitt, and who has spent the last year working full time on tenant advocacy issues around the city.
"A person has a right to defend their cave, their home," she says. "When a group of people gets displaced, there's a collateral impact."
Down the road in Silver Lake and Echo Park, middle-class renters, priced out of their neighborhoods, look for cheaper options in Boyle Heights, an historically working-class, immigrant neighborhood. Located a few minutes east of downtown Los Angeles, Boyle Heights has been made more desirable by the arrival there of L.A.'s Metro rail system. So much so that long-time residents have either been evicted or have found that they can simply no longer afford market rents on newer properties. A two-bedroom Boyle Heights apartment now rents for about $1,900 – far more than a working-class person can afford. It is far more, too, than someone with $1,217 in Section 8 assistance  can pay for a two-bedroom unit, as was the case for a person described to Capital & Main by Union de Vecinos, a group that has worked over the past couple of decades to organize traditionally disempowered tenants. The neighborhood's original residents are increasingly moving to South L.A., Montebello, Commerce, Bell or even as far as the towns of the Inland Empire.
Cruelly, current East Los Angeles residents are double-trapped by circumstance: If they make an effort to prettify their neighborhoods – painting murals in alleyways, creating community gardens, working on anti-crime initiatives – their improved environments lure in property investors and they end up being priced out of their homes; but if they don't make the effort, their neighborhoods remain caught in vises of violence and insecurity. Likewise, when organizers in poor, Latino parts of Hollywood and East Hollywood organized beautification projects, real estate values soared and, organizers estimate, nearly 12,000 working-class residents were ultimately displaced.
Under provisions of the state's Ellis Act, landlords who claim to be leaving the rental business can evict tenants so long as the owners pay relocation costs to the displaced. Landlords have used the Ellis Act to evict residents in 308 units across L.A. in 2013; in 2014 that number went up to 725. And in 2015 another 821 units were emptied, according to the Los Angeles Housing + Community Investment Department (HCID). Tenant-activists, who have correlated the numbers, have arrived at significantly higher estimates.
Despite its liberal, progressive hues, Mayor Eric Garcetti's administration has been unable to work out a way to stem the tide. True, it has declared a "homeless emergency" in response to the vast numbers of homeless Angelenos, and the mayor's press secretary, Connie Llanos, argues that "One of the largest contributing factors to the City's homelessness crisis is an underlying affordability crisis." But City Hall hasn't yet worked out a way to protect rent-controlled tenants from evictions without just cause or to use city authority to slow down the Ellis process – as have Berkeley, Oakland and many other cities. Absent such protection, many of these residents are simply an eviction notice away from homelessness.
The mayor's office recognizes that this is a problem, but has been wrestling with how to adequately respond, given that it is a stricture created at the state level. Mayor Garcetti, says Llanos, "called on [HCID] last year to create easily accessible online resources for information about which buildings have been taken off the rental market via the Ellis Act. These resources are now available through the City's Zoning Information & Map Access System (ZIMAS). The mayor also secured grant funding from Bloomberg Philanthropies to build upon these awareness strategies. To stem the loss of RSO units through the Ellis Act, the mayor is leading efforts to aggressively enforce AB 2222, new state legislation that requires one-for-one replacement of affordable and rent-stabilized units to qualify for the State's density bonus program."
Garcetti's office argues that his enforcement policies have assisted almost 1,600 households in the first two years of his administration, helping evicted tenants receive about $19 million in relocation assistance from their landlords. It has also established a goal of building 100,000 new housing units over the next five years, of which at least 15,000 will have to be affordable housing.
Many tenants' advocates are skeptical about these programs, believing they are too little too late and don't really address the scale of Los Angeles' housing crisis, a crisis now engulfing entire neighborhoods in the sprawling metropolis. Some, such as Dont Rhine, argue that Garcetti has, in fact, co-opted organizers, convincing them to accept as inevitable changes that are fundamentally altering the city's housing ecology and shifting power evermore towards landlords and developers at the expense of tenants and the working poor.
"You don't make change by talking to the City Council," Rhine says. "You make change by shutting things down. That's how we got public housing in the 1930s, because of 'eviction blockades' and other direct action."
In conversations with tenants around the city, Rhine and his fellow organizers have been discussing the use of direct action to prevent renters from being evicted, in much the same way as the community group Alliance of Californians for Community Empowerment (ACCE) organized protests against foreclosure-triggered evictions during the height of the foreclosure epidemic. "Those are the seeds we're planting," Rhine says. "It'll eventually come to that, because where are people going to go?"
"Good democracy depends on organized people making demands," echoes Leonardo Vilchis, of Boyle Heights' Union de Vecinos. "We need to keep fighting and offering a space for the voices of tenants to be heard."
---

10,000 Laid-off Workers Later, Sam's Club "Transforms" Its Business
Co-published by Fast Company
Mass layoffs are never pleasant news. In America they are particularly disruptive, thanks to a meager safety net.

A decades-old plant-closing law provides an important protection to laid-off Sam's Club workers, according to labor advocates.
---
Co-published by Fast Company
Last October a representative of the Walmart Foundation headlined a workshop entitled "The Just Transition" at a conference focused on corporate responsibility in Huntington Beach, California.
Julie Gehrki, the foundation's vice president of programs, was optimistic about the future of a retail workforce that faces automation and has been beset by store closures. She touted Walmart's recent investment in training academies and efforts to incorporate virtual reality into training workers to be battle-ready for Black Friday.
About three months after the conference, Walmart's Sam's Club chain announced it would close 63 stores, including three in hurricane-ravaged Puerto Rico.
The retail chain's laying off of about 10,000 workers was prompted by a new plan to target a wealthier demographic—families with annual incomes of between $75,000 and $125,000, Sam's Club CEO John Furner told the Wall Street Journal in late January.
"The strategy isn't to close clubs," he said. "The strategy is to transform the business." About a dozen locations are expected to be converted into "eCommerce fulfillment centers" to better serve the growing number of customers shopping online.
Lining up early at a closing Sam's Club in San Fernando. (Photo: Jessica Goodheart)
Was this the "Just Transition" envisioned by Canadian labor activist Brian Kohler, who coined the phrase in 1998? Mass layoffs are never pleasant news, and American-style mass layoffs can be particularly disruptive, given a safety net that's meager, relative to some other industrialized countries, and employers' minimal legal responsibilities to affected workers.
The layoff news arrived  the same day Sam's Club announced a plan to raise hourly wages for new employees from $10 to $11 and to expand other benefits.
The Sam's Club layoffs were no exception to that disruption, according to workers who seemed shaken by the sudden news. But because the membership-only warehouse chain employs so many workers, it triggered a decades-old plant-closing law that provides an important protection to some U.S. workers, labor advocates say. In addition, Sam's Club says it will provide severance to long-term and full-time employees who qualify.
The layoff news arrived January 11, the same day the company announced a plan to raise hourly wages for new employees from $10 to $11, expand maternity and parental leave benefits, and offer one-time bonuses to eligible workers.
That was small comfort to employees across the country who learned about the closure by phone, email, in store meetings, by FedEx and sometimes, according to news reports, via a locked door.
At the Sam's Club in the city of San Fernando, a working-class Los Angeles suburb, an overnight associate who only gave his name as Rudy sat outside at metal tables.
The store would be closing for good in three days, and a line of about 60 waiting customers—some wrapped in blankets—had started to form along the warehouse store's wall and back toward a Home Depot at 6 a.m.
On break, Rudy munched on crackers and sipped soda with a co-worker. "They didn't give us enough time," he said. "It was all of a sudden." Rudy is 50, a perilous age to be out of work. A 10-year Sam's Club veteran and father of two teens, he is the sole breadwinner for his family.
Later in the morning, two blue-vested Walmart representatives headed into the Sam's Club to participate in a job fair. The two women said the jobs on offer were all part-time.
Photo: Jessica Goodheart
"We're sad, but you have to continue," said Juan Casada, a supervisor and another 10-year veteran, pausing for a moment on his way through the parking lot. Casada complained, too, about the short notice and the job fair's minimal offerings.
"Part-time jobs are everywhere," he said. "You don't just find a [full-time] job overnight."
A few yards away, Sam's Club shopper Ricky Crouch, who had two infants at home, waited patiently in line along with the other deal-seeking customers. He'd come in search of baby wipes at rock-bottom prices. Crouch lamented the store's impending closure but consoled himself that he still had Costco two miles away from the San Fernando Sam's Club, and Walmart, a seven-mile jaunt, as shopping options.
"It sucks," he said. "I feel bad for all the workers."
Sam's Club's employees will get paychecks until mid-March, thanks to the 1988 Worker Adjustment Retraining and Notification Act, a key protection for U.S. workers subjected to mass layoffs. A January 11 letter from Sam's Club to San Fernando's mayor cites the WARN Act in its subject line and provides information about all the occupations of the 178 displaced employees. The federal law requires large employers to provide 60-days of notice to workers and local government in advance of mass layoffs.
According to the letter, hourly employees would not be officially terminated until March 16, and managers were given yet another month of official employment.
"It's a good law," says Nicholas de Blouw, a California employment attorney, who points out that the WARN Act also provides protections for less densely populated areas of the country that may be heavily reliant on large employers, their services or sales taxes. (The Naperville, Illinois store, for example, provided $1 million in annual sales tax to the city, according to the Chicago Tribune.)
The act "is meant to protect employees and their families and really sometimes the community as a whole," de Blouw said.
And after the 60 days?
"Associates with one to three years of continuous service will receive three weeks of pay and one week of pay for every additional year of service," Laura Ladd Poff, a Sam's Club representative, wrote in an email.
The company is also providing severance to laid-off part-time workers "who have been with the company for five continuous years and have not secured another position within the company."
The company has held job fairs with local economic-assistance agencies. "We know this is difficult news for our associates and we are working to place as many of them as possible at nearby locations," Sam's Club's Furner said in a statement.
Jobs at Sam's Club tend to be better paid than those at Walmart, which are increasingly part time, according to Dan Schlademan, a spokesman for OUR (Organization United for Respect), which advocates for current and former Walmart employees. OUR has been holding workshops on the WARN Act for laid-off Sam's Club workers.
Photo: Jessica Goodheart
Cheren Payne, an administrator with Los Angeles County's Workforce Development, Aging & Community Services, said that part-time jobs can serve as "stop-gap employment" for laid-off workers until they find permanent work through local job centers.
At the October Huntington Beach workshop on "The Just Transition," moderator Susan Winterberg floated another approach to mass layoffs, in which companies consult with unions and local government in advance, and create a layoff plan with workers' representatives.
Winterberg, who works for BSR (formerly Businesses for Social Responsibility), distributed a two-page handout to the 40 or so attendees, illustrating contrasting approaches to layoffs. During four decades of Rust Belt decline, for example, workers "frequently learn[ed] about their layoff on the same day." However, the tech firm Nokia used a different approach to laying off 18,000 people as it lost market share to Apple and Samsung.
Nokia, which is headquartered in Finland, was required to consult with unions and local governments to create a transition plan that resulted in a €50 million ($61.3 million) assistance package, three to 18 months of notice, career fairs, grants for volunteering or sabbaticals, and a start-up fund for new businesses.
But such an approach to labor relations is not necessarily forged at a corporate conference workshop. In Europe, "in many cases, the worker owns the job, and firms negotiate with their workers' committee when layoffs are necessary," according to Franco-American business professor Michael Segalla, who teaches at HEC Paris School of Management (Ecole des Hautes Etudes Commerciales de Paris). In France, where workers are much more militant, the terms of large-scale layoffs "almost always need the approval of regional or national governmental entities," he adds.
U.S. workers, meanwhile, have the WARN Act, which may not be helpful for those employed in smaller stores. Also, American workers can access assistance from local workforce development agencies. Typically, at least 50 employees must be laid off to trigger the WARN Act.
That's not to say employers shutting down a smaller location cannot provide severance, assistance or notice or all three, but it's at their discretion, and information about the layoffs may be harder to come by.
A giant like Walmart, which employs 1.5 million workers in the U.S., is perpetually opening and closing stores. Just a year ago, Walmart announced plans to close 269 stores globally and eliminate some 10,000 jobs in the United States, including all of those in its small-format Express stores, even as it planned to open scores more supercenters and neighborhood markets. As with the recent Sam's Club layoff, workers not hired by nearby locations would get 60 days pay and severance if eligible, according to Business Insider.
Photo: Jessica Goodheart
De Blouw, the employment attorney, says that workers should always talk to a lawyer before they sign a severance agreement, which typically requires them to waive their right to sue the company. To determine whether a company is complying with the WARN Act also requires a "case by case" analysis, and employees may have other reasons not sign away those rights.
"You always, always, always want to contact an attorney to get some legal advice as to whether or not you should sign" a severance agreement, de Blouw said.
Several workers at the San Fernando store said they had signed a confidentiality agreement that prevented them from talking to a reporter.
Alex Vega, 28, is a former Sam's Club employee in Naperville, Illinois. He was displaced in the recent layoff but says he does not remember seeing a non-disclosure agreement. Vega described chaotic days following news of the closure when information was "scarce" at his store and "managers were almost nowhere in sight."
"I'm pretty inexperienced," he said. "I might have skimmed over that."
---
Copyright Capital & Main