Renting in Los Angeles — Dislocation, Dislocation, Dislocation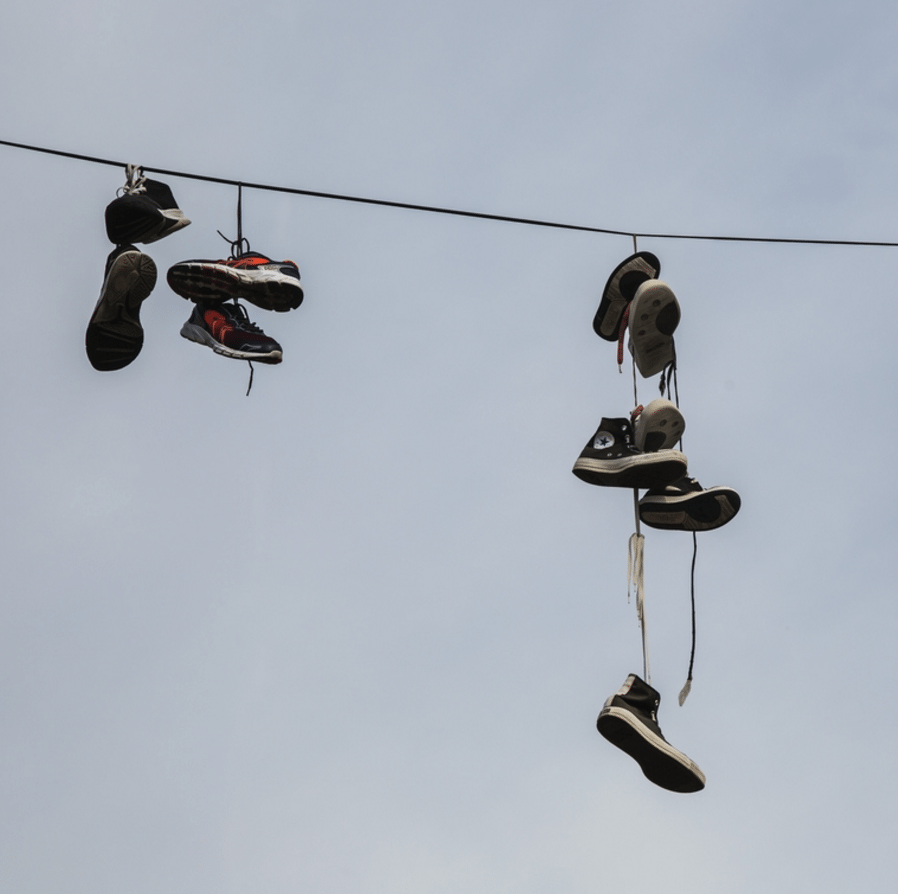 Sylvie Shain faces eviction from the Villa Carlotta apartment building. (Photo by Ted Soqui)
One block north of fabled Hollywood Boulevard, and a stone's throw from the iconic Capitol Records Building, sit three rent-stabilized, two-story apartment buildings, known to residents as the Yucca-Argyle complex. One building is peach-colored, one green and the third yellow. Each is organized around a small courtyard and in back is a parking lot for tenants' cars. Together they are home to roughly 50 families, the residents ranging in age from young children to old-timers who have lived in the complex for more than half a century.
See More Stories in Capital & Main's Affordable Housing Series
By most measures the complex's residents have it good. Living in one of L.A.'s more walkable and vibrant neighborhoods — where cafes, bookstores, night clubs, restaurants and clothing boutiques vie for consumers' attention — they pay varying amounts above $1,000 for a one-bedroom apartment, beneficiaries of Los Angeles's 1978 Rent Stabilization Ordinance (RSO). In a city of extraordinary extremes, with neighborhoods like Beverly Hills populated almost exclusively by millionaires, and areas such as South Los Angeles by people living in poverty, these three Hollywood buildings represent something more optimistic: a mixed-income, mixed-race, mixed-class and tight-knit community amidst the cacophonous Hollywood scene.
And yet, if their landlord has his way, they will soon all be evicted, their apartments sold off and torn down by a developer whom the landlord has gone into partnership with to make way for a sky-rise that will be divided between hotel rooms, luxury apartments and retail stores. Even though 20 apartments will be set aside for "affordable housing," many of the current lower-income residents will come nowhere close to being able to afford their new rents, since the affordable apartments will cater to those who earn half of the area's median income, rather than the 30 percent level many older or poorer residents attain; and even for those who can afford the new rent, the developer has, to date, refused to guarantee they would have a "right of return." He has instead told them, to their fury, that they will be given a few thousand dollars in relocation funds and will have to move "down the Red Line" — that is, to the Metro subway's terminus in the San Fernando Valley, or elsewhere on the periphery of the sprawling city.
Capital & Main left several messages with the developer, Bob Champion, of Champion Real Estate, but he did not return the calls.
For L.A. Tenants Union organizer Dont Rhine, the unchecked development represented by projects such as Champion's, even with the veneer of affordable housing built in, is a money grab.
"Politicians hide behind affordable housing," Rhine says. It allows them, he adds, to claim they are protecting low-income residents while in fact, at the urging of pro-development lobbies such as the California Apartment Association and the Apartment Association of Greater Los Angeles, they provide huge giveaways to developers. (Neither association responded to repeated phone calls requesting comments for this series.) Sitting in the Caffé Etc., on nearby Selma Avenue, with photos of Jimi Hendrix, Rod Stewart and other rock legends adorning the walls, Rhine gets into his stride. "It's like butter on their guilt. But 'affordable housing' [in this context] isn't real; it's distracting."
"It doesn't make sense to take away perfectly fine rent-controlled apartments to build something new," argues Sejal Patel, 37, a six-year Yucca-Argyle resident who makes a good living working on sustainability issues for an asset management company, but who, as a single person, can't afford market rents in Hollywood today. "If I had to pay three times as much, I don't know if I'd be able to save anything. I definitely can't afford to buy anything."
Sejal's neighbor and friend, Sasha Ali, who is exhibition manager at the Miracle Mile District's Craft & Folk Art Museum, fears that on her salary she will be utterly priced out of Hollywood once her rent-controlled apartment disappears. Even the $10,000 in relocation money won't help her for long. "Maybe," she reasons, "that will take care of me for a couple months. But it's not, ultimately, going to help."
Similar stories are unfolding all over this sprawling city of cities, where 62 percent of all residents are renters.
Not far from Sejal and Sasha's complex, the historic Villa Carlotta building, with stunning old apartments and such original fittings as early Frigidaire fridges and Roper heating stoves, has already largely been emptied out by a landlord-developer partnership that invoked the Ellis Act to evict 50 renters, many of whom were artists, musicians and other creative types. Inside the Carlotta's atria sits an increasingly out-of-tune grand piano, left behind by one displaced tenant as an eerie sentinel in the mostly empty building.
As of this writing, only two tenants were still holding out, but their legal options were rapidly dwindling. "This is home," explains one of those holdouts, Sylvie Shain, a documentary filmmaker who lives in a one-bedroom apartment with her Chihuahua named Brad Pitt, and who has spent the last year working full time on tenant advocacy issues around the city.
"A person has a right to defend their cave, their home," she says. "When a group of people gets displaced, there's a collateral impact."
Down the road in Silver Lake and Echo Park, middle-class renters, priced out of their neighborhoods, look for cheaper options in Boyle Heights, an historically working-class, immigrant neighborhood. Located a few minutes east of downtown Los Angeles, Boyle Heights has been made more desirable by the arrival there of L.A.'s Metro rail system. So much so that long-time residents have either been evicted or have found that they can simply no longer afford market rents on newer properties. A two-bedroom Boyle Heights apartment now rents for about $1,900 – far more than a working-class person can afford. It is far more, too, than someone with $1,217 in Section 8 assistance  can pay for a two-bedroom unit, as was the case for a person described to Capital & Main by Union de Vecinos, a group that has worked over the past couple of decades to organize traditionally disempowered tenants. The neighborhood's original residents are increasingly moving to South L.A., Montebello, Commerce, Bell or even as far as the towns of the Inland Empire.
Cruelly, current East Los Angeles residents are double-trapped by circumstance: If they make an effort to prettify their neighborhoods – painting murals in alleyways, creating community gardens, working on anti-crime initiatives – their improved environments lure in property investors and they end up being priced out of their homes; but if they don't make the effort, their neighborhoods remain caught in vises of violence and insecurity. Likewise, when organizers in poor, Latino parts of Hollywood and East Hollywood organized beautification projects, real estate values soared and, organizers estimate, nearly 12,000 working-class residents were ultimately displaced.
Under provisions of the state's Ellis Act, landlords who claim to be leaving the rental business can evict tenants so long as the owners pay relocation costs to the displaced. Landlords have used the Ellis Act to evict residents in 308 units across L.A. in 2013; in 2014 that number went up to 725. And in 2015 another 821 units were emptied, according to the Los Angeles Housing + Community Investment Department (HCID). Tenant-activists, who have correlated the numbers, have arrived at significantly higher estimates.
Despite its liberal, progressive hues, Mayor Eric Garcetti's administration has been unable to work out a way to stem the tide. True, it has declared a "homeless emergency" in response to the vast numbers of homeless Angelenos, and the mayor's press secretary, Connie Llanos, argues that "One of the largest contributing factors to the City's homelessness crisis is an underlying affordability crisis." But City Hall hasn't yet worked out a way to protect rent-controlled tenants from evictions without just cause or to use city authority to slow down the Ellis process – as have Berkeley, Oakland and many other cities. Absent such protection, many of these residents are simply an eviction notice away from homelessness.
The mayor's office recognizes that this is a problem, but has been wrestling with how to adequately respond, given that it is a stricture created at the state level. Mayor Garcetti, says Llanos, "called on [HCID] last year to create easily accessible online resources for information about which buildings have been taken off the rental market via the Ellis Act. These resources are now available through the City's Zoning Information & Map Access System (ZIMAS). The mayor also secured grant funding from Bloomberg Philanthropies to build upon these awareness strategies. To stem the loss of RSO units through the Ellis Act, the mayor is leading efforts to aggressively enforce AB 2222, new state legislation that requires one-for-one replacement of affordable and rent-stabilized units to qualify for the State's density bonus program."
Garcetti's office argues that his enforcement policies have assisted almost 1,600 households in the first two years of his administration, helping evicted tenants receive about $19 million in relocation assistance from their landlords. It has also established a goal of building 100,000 new housing units over the next five years, of which at least 15,000 will have to be affordable housing.
Many tenants' advocates are skeptical about these programs, believing they are too little too late and don't really address the scale of Los Angeles' housing crisis, a crisis now engulfing entire neighborhoods in the sprawling metropolis. Some, such as Dont Rhine, argue that Garcetti has, in fact, co-opted organizers, convincing them to accept as inevitable changes that are fundamentally altering the city's housing ecology and shifting power evermore towards landlords and developers at the expense of tenants and the working poor.
"You don't make change by talking to the City Council," Rhine says. "You make change by shutting things down. That's how we got public housing in the 1930s, because of 'eviction blockades' and other direct action."
In conversations with tenants around the city, Rhine and his fellow organizers have been discussing the use of direct action to prevent renters from being evicted, in much the same way as the community group Alliance of Californians for Community Empowerment (ACCE) organized protests against foreclosure-triggered evictions during the height of the foreclosure epidemic. "Those are the seeds we're planting," Rhine says. "It'll eventually come to that, because where are people going to go?"
"Good democracy depends on organized people making demands," echoes Leonardo Vilchis, of Boyle Heights' Union de Vecinos. "We need to keep fighting and offering a space for the voices of tenants to be heard."
---
Saving Private Enterprise: Director Jacob Kornbluth on His New Robert Reich Film
After their critically acclaimed 2013 documentary, Inequality for All, Jacob Kornbluth and Robert Reich reunited to make Saving Capitalism, which explores the expanding economic and political power of America's wealthy.
Saving Capitalism  begins streaming on Netflix November 21.
Jacob Kornbluth had never had a job — not even an internship — by the time he graduated from college. When he applied to scoop ice cream at Double Rainbow, he was turned down. But he was used to feeling marginalized. Growing up in Manhattan and then in rural Michigan, he didn't have many friends and got beat up a lot. Both parents, wealthy in intellect but poor in assets, passed away by the time he was 18. All his grandparents too. With a life so rich in adversity, and unable to secure gainful employment, Kornbluth did what any young intellectual would do. He became a writer.
That led to directing some theater. In the early 2000s, inspired by the emotionally gritty films of British director Mike Leigh, he made a couple of feature comedies that not that many people saw. Then, with the economics of documentaries changing, he turned to the realm of nonfiction films to express himself. He grabbed a camera and followed Bill Clinton's former Secretary of Labor, Robert Reich, on his mission to raise awareness about America's widening economic gap. The resulting 2013 doc, Inequality for All, was no joke, both in its message and to critics, who lauded the film. But for Kornbluth and Reich there were some issues they touched on that still needed to be addressed. So they reunited in Saving Capitalism, a Netflix-streaming feature documentary that underscores the expanding economic power — and resulting political might — of America's wealthy. Nearly 30 years after someone decided against putting an ice cream scooper in his hands, Kornbluth sat down with Capital & Main to discuss politics and economics.
---
Capital & Main: The obvious divisions in this country are political ideology, race and gender, but it seems that few people focus that much on class.
Kornbluth: Well, I think the other divisions you mentioned are very real and meaningful, certainly, and I had started looking at class and economic divisions in Inequality for All. But I began to think that we were missing the story of power. As economic inequality grows, so does the concentration of political power, leaving a lot of people across the economic spectrum feeling like the game is rigged against them. You really see this line cutting across political viewpoints.
---

"As economic inequality grows, so does the concentration of political power, leaving a lot of people across the economic spectrum feeling like the game is rigged against them."

---
Perhaps the moment in the film that underscores that most is when you juxtapose footage of protesters in the Tea Party with those in the Occupy movement, and they are saying virtually the same things.
Kornbluth: Right. I certainly don't agree with a lot of the people in the Tea Party. But I have some empathy and I think we all need to see the connection between when economic inequality widens, this really does affect people and it changes the sort of reality that they live in. So basically, of those in the top 10 percent [economically], you see Republicans and Democrats disagree on just about everything — but the economy is essentially working for them. I don't think Americans like to see themselves as a country where class is that much at the forefront, in the way they do in Europe, but when you see the economic division spilling over into these other areas like politics, and it's really changing the way politics function on a meaningful level, I don't think you can ignore it anymore.
In the past, politicians had to play to the center to be successful. But in this last election, Trump didn't play to the middle and was able to get 60 million votes. People used to think that political ideology runs along a spectrum, but we see that [Bernie] Sanders and Trump supporters had a lot in common and that political ideology is really more circular.
Kornbluth: The political model has fundamentally changed into something that looks a lot more like a circle than like [a set of] polar opposites. We started making a film that was going to introduce that concept in 2015, before this election happened, when Hillary Clinton was the leader on the Democratic side and Jeb Bush was the leader on the Republican side, and it turned out we ran into that change as it happened.
---

"If you cede the system to the wealthy and powerful, and you don't fight back, then it's not going to get any better."

---
Your film and Reich's book are called Saving Capitalism. Some have said Marx was wrong about communism but he was right about capitalism, that eventually it would devour itself and spin out of control because of greed, and that is what we are seeing now. So why should we save it?
Kornbluth: It's a really important question. I mean, you're talking to the son of very left-leaning parents. One thing that Reich has taught me, is to forget the "ism" for a moment and just look at rules of an economic system. Stop thinking that capitalism is going to save or hurt us, and stop thinking socialism is going to save us or hurt us and start thinking that we have one economic political system and let's think about all the rules that go into it and examine them one by one, and ask, Who do those rules benefit and who do they hurt?
You see that the rules of our economic system are written by the people with the power to write them, and then over the last 40 or 50 years all of those rules have gone more towards the wealthy and the powerful and away from regular people. Well, it wasn't always like that in America.
But that system does keep breaking.
Kornbluth: You are absolutely right. But I think it's actually important, though, for people who think that maybe the materialism and greed of capitalism is fundamental and unchangeable [not to give up]. That's sort of like permission to check out, to say, "This system is broken and therefore I won't engage." And I think one of the crucial problems with that is if you cede the system to the wealthy and powerful, and you don't fight back, then it's not going to get any better.
A recent poll said that more millennials believe in socialism than capitalism. And more believed in fascism than capitalism, too. What does that say? Are millennials just fed up, or maybe more idealistic, or are they just more naïve?
Kornbluth: There's a bunch of ways to read something like that. One way to say it is [that] a lot of people feel like the game is rigged, which is true, and they are sick of it. They don't feel like their voices are heard. But there is a very important question which is, What is capitalism, specifically? If it's simply the free exchange of private property, then every country in the world today is some version of a capitalist country, or on some sort of a capitalism/socialism spectrum. You sort of can decide what you want to call it.
---

"This economic and political situation that we're in is unique — it means that we don't get to go back to normal."

---
But people forget, that in the past there was Ross Perot, and John Anderson to a lesser degree. Perot was an extremely viable candidate who had a chance of winning, before he imploded. There has been a bubbling of this discontent in every generation. Could one make the argument that the way a forest needs to burn to regenerate, you need a Trump to have both sides react and act — is this the equivalent of a political forest fire that could signal a regrowth for the country?
Kornbluth: I'd phrase it slightly differently. You certainly have seen bubbling of this growing anti-establishment wave [besides] Ross Perot, with Pat Buchanan on the right, when he was running his campaigns in the '90s. And you see in our film that in '92 Reich thought that they had a real chance to fix a systemic problem with the economy that was broken, that an increasing amount of gains from growth were going to the top. And he thought that this was going to be a long-term problem going forward. But I think the film's thesis is that this is not the same, but that, in fact, this economic and political situation that we're in is unique and it means that we don't get to go back to normal.
To your second point, I hear this argument sometimes from people on the left who say, "Maybe this Trump presidency is what we need to really have the progressive revolution that we've been waiting for." There may be some truth to that, but don't underestimate the threat to the economy and to democracy that we're experiencing right now.
There was a really poignant moment in the film, when Reich is talking to students about the regret he has, and it seems he may even be on the verge of tears. Tell me about that moment.
Kornbluth: You have a guy who's been fighting for 40 or 50 years, engaging in a political system and trying to in a very genuine way help out regular people around the country. And you look up after you've been at it for so long and you see a shorter time ahead of you than you have behind you and you say, "Wow, it's gotten worse. I can't say that all of the efforts that I've made have fixed it and what do we do with that? How do we answer to those questions?"
Reich is the same age as Donald Trump; and Hillary and Bill Clinton, and Clarence Thomas, were all at Yale when Reich attended. He's seen what his generation has done. I think that there's some answers he has to give about what [this generation] did to get us to where we are. I think he genuinely is torn, he's worried. He's fighting every day give his best to turn this system around but I think he's worried that time is running out.
You see in your film his ability to talk and connect with all types of people with differing politics than his own. What is it about him that lets him connect with people so well?
Kornbluth: Firstly, I think it's rare to see somebody who's that smart and successful who is that genuine, and I think that genuine quality, that sort of humanity, really comes across in him. It makes him an extraordinary screen presence. I've dealt with a lot of famous people in my time and I've never met anyone more grounded than him. But the real secret sauce, which makes him somebody that, if he didn't exist you'd want to invent, is that he's an unbelievable intellect and an unbelievable communicator. He can take complex issues and boil them down in a way that makes it easy for anybody to understand and not feel dumbed-down to. The smartest economists that I've talked to, the biggest idea people who I've talked to, are not always the best communicators.
Obviously, he did a lot of great work when he served the White House, but it's almost like his second act has been more powerful and more meaningful. Maybe because he's not hamstrung by the restrictions of working in the system?
Kornbluth: He was a Secretary of Labor in Clinton's administration but, honestly, how many labor secretaries can most Americans name? One of the most amazing and unique things about him is he has embraced social media in a way that a lot of his contemporaries haven't. I run a nonprofit with him, Inequality Media, and we make short videos for the Internet. Those videos in the last few years have been seen over 250 million times.
He is as motivated, passionate and driven as are people a quarter of his age. He runs me [and] everybody at our organization ragged, and he's 71 years old. He still feels like it's his legacy and he wants to do his best to fix the things that he sees are broken.
---
Copyright Capital & Main