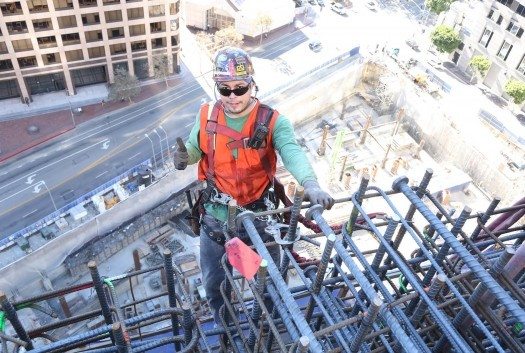 was a time I would eat anything
torn from my body, as a city
recycles its bricks after trauma.
so I would eat the bitter black things,
those brittle wound stones. was a time, torn,
I'd eat anything from my body,
those yellowed bark ridges. a city
recycles gypsum after trauma.
I'd eat anything, pale crescents torn,
those Moor-less swords. after, a city
recycles. green things from my body,
those rotting gems. those sour gray things—
wasted clay. city, after trauma,
recycles its iron, those bones torn
from a city as though—a body:
those swords and bones, gypsum, gems, trauma:
a torn time recycled. a body
as a city, torn into a thing.
 
---
Source: The Black Automaton (2009), published by Fence Books.
An award-winning poet, performer and librettist, Douglas Kearney teaches at CalArts.  His third full-length collection of poems, Patter, will be published in March 2014 by Pasadena's Red Hen Press.  Born in Brooklyn and raised in Altadena, he lives with his family in California's Santa Clarita Valley