Public Safety, Worker Protection Bills Advance to Governor's Desk
California State Senate Chamber
In a victory for public safety over private profitability, Senate Bill 1019 passed the state Assembly and Senate with strong bipartisan consent on August 27 and 28. Known as the Consumers' Right to Know: Flame Retardants in Furniture bill, the measure – introduced by Senator Mark Leno, (D-San Francisco) — requires upholstered furniture manufacturers to disclose to consumers the use or absence of flame retardant chemicals on furniture labels.
"SB 1019 gives consumers what they have demanded for decades—the right to know what is in their furniture and the power to make an informed decision about whether to purchase it," Leno said in a press statement.
Given SB 1019's diverse support—from business associations to consumer groups, environmental organizations and labor unions—it appears likely Governor Brown will sign the bill by the September 30 legislative deadline, after which it would take effect January 1, 2015.
Getting business on board with SB 1019 proved to be a critical turning point for the bill.
"In recent days, Senator Leno worked with the furniture manufacturers on the definition of what is a flame retardant chemical," said Bill Allayaud, California director of government affairs for the Environmental Working Group, which supports SB 1019. "This resulted in gaining their support for the bill."
The American Chemistry Council's North American Flame Retardant Alliance opposed SB 1019.
"We are disappointed that the legislature passed a bill that does not give consumers the information they need to choose products that contain strong fire-protection measures," said council spokesman Bryan Goodman in a prepared statement.
According to Goodman, "the business of chemistry is an $812 billion enterprise" annually in the U.S.
Capital & Main asked Goodman asked to estimate the financial impact of SB 1019 to the industry.
"It is impossible to know the impact of this bill, as many manufacturers will still look for ways to fire-proof the materials in upholstered furniture," he said. "The use of flame retardant is one way to do that."
The tide turned against the political power of the chemical industry's continued use of toxic fire retardants in furniture over the past couple of years, said Richard Holober, executive director of the nonprofit Consumer Federation of California.
Key to that political shift was in-depth investigative reporting in the Chicago Tribune on chemical corporations' practices "to intimidate, browbeat and buy" lawmakers' efforts to regulate toxic chemicals that changed opinions under the Capitol dome in Sacramento, Holober told Capital & Main.
Assembly Bill 1897, known as the Protecting Workers in the New Subcontracted Economy bill, written by Assemblyman Roger Hernández (D –West Covina), passed the Assembly Floor on a 47-24 concurrence vote August 28, and is on the desk of Governor Brown.
"The bill protects workers from exploitation and abuses resulting from a new business model that we are seeing proliferate across all industries as we begin to emerge from the economic recession," said Hernández, who chairs the Assembly Labor and Employment Committee. "AB 1897 is about saving good jobs, protecting legitimate employers and preserving our fragile middle-class."
Fabian M. Loera, president of Sunrise Floor Systems, LLC in Temecula, agrees.
"AB 1897 is good for the industry," he said. "The bill reduces the number of underground companies that operate without following employment laws and rules."
Meanwhile, Senate Bill 270, which would ban single-use plastic bags at grocery stores and other retail outlets, became the session's Comeback Kid yesterday. Left for dead Monday after failing to secure the necessary votes for passage, the bill, co-introduced by senators Alex Padilla (D-Pacoima), Kevin de Leon (D-Los Angeles) and Ricardo Lara (D-Huntington Park/Long Beach), passed the Assembly on its third reading by a vote of 44-29 on August 28.
The state Senate is considering the bill, set for a vote no later than August 31. Senate approval would send SB 270 to Governor Brown's desk. A rejection of the plastic-bag ban bill would repeat a defeat that was inflicted on similar legislation last year.
On August 28 Assembly Bill 2416, introduced by Assemblyman Mark Stone (D-Scotts Valley), received only 13 Yes votes of the 21 it needed to advance in the Senate. A new consideration of the bill will take place on the Senate floor today.
Yesterday the Sacramento Bee, in an unsigned editorial, urged California lawmakers to approve Assembly Bill 1522, authored by Assemblywoman Lorena Gonzalez (D-San Diego), that requires employers to provide their employees with paid sick days off.
Citing public health and the safety benefits of improved employee wellness on the job, the paper noted: "Paid sick leave isn't a basic worker right. But it should be."
In fact, America is the only wealthy country that doesn't require employers to provide paid sick days.
On that note, California has a chance to follow the lead of one other state.
Connecticut required employers to provide their part- and full-time workers with paid sick days, effective January 1, 2012.
The clock is ticking on AB 1522, AB 2416 and SB 270.
---
Also Read:
Business Interests Clash With Public's As Legislative Year Ends

Did Disneyland Try to Sink a Bill Protecting Workers from Lead Poisoning? 
Why would Disneyland, which hosts thousands of kids every day, be part of an effort to defeat a bill that simply requires reporting of blood-lead levels high enough to produce heart disease and serious brain disorders?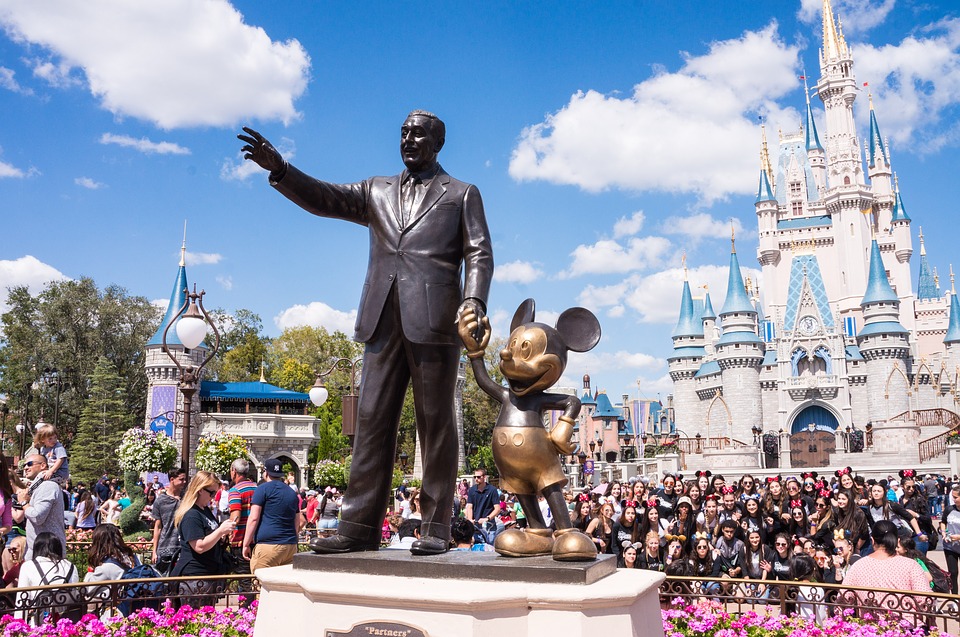 When Assemblyperson Ash Kalra (D-San Jose) learned about Capital & Main and USC's Center for Health Journalism investigation into how hundreds of workers at the former Exide Battery Recycling Plant near downtown Los Angeles became victims of lead poisoning, he created a modest bill to try and ensure it wouldn't happen again.
Among our report's revelations was the fact that the California Department of Public Health was aware of thousands of troubling blood tests revealing high levels of lead, but failed to tell the Division of Occupational Safety and Health (Cal/OSHA) about the problem.
Kalra's bill, Assembly Bill 2963, requires that the Department of Health inform Cal/OSHA when workers have seriously elevated blood levels and Cal/OSHA performs inspections.
The bill has had clear sailing until now, easily passing in the Assembly Labor Committee in March and winning unanimous approval from Democrats on the Appropriations Committee last week. But as the worker-protection measure headed to a crucial floor vote this week, a coalition of industry groups, one of which includes the iconic Disneyland Resort, worked the halls of the Capitol to kill the bill. The lobbying effort nearly prevailed: AB 2963 passed by a single vote Wednesday evening and now faces what is certain to be a battle in the California state Senate.
So why would Disneyland, which hosts thousands of kids every day, be part of an effort to defeat a bill that simply requires reporting of blood-lead levels high enough to produce heart disease and serious brain disorders? A May 29 letter endorsed by 15 industry groups, including the Battery Council International, the California Chamber of Commerce and the California Hotel and Lodging Association (which includes a Disneyland Resort vice president on its board) argues that California's current system to protect employees, depending largely on voluntary compliance, is working just fine.
The letter states: "Perversely, AB 2963 would transform this existing well-functioning public health program into an enforcement program that creates an allegation of a serious violation where none exists in Cal/OSHA law and the workplace may not even be the source of exposure."
The bill will be costly, the opposition letter also says, with an estimated price tag of $267,000 to implement and requiring Cal/OSHA to hire one or two additional inspectors.
"That's a small price to pay" said Bill Allayaud, California Director of Government Affairs for the Environmental Working Group, which is trying to keep moderate Democrats from being swayed by the industry lobby.
"The California Chamber of Commerce and their allies are misrepresenting what the bill does and convincing industries like the hotel industry to lend their name to the fight, even though this bill would have zero impact on hotels," Allayaud said. "The law focuses on workplaces where lead is in heavy use, like firing ranges and battery recycling facilities where workers are actually being impacted by a dangerous neurotoxin.  Besides, I can't imagine [that] parents who visit a resort like Disneyland would want their kids anywhere near lead if found at the levels that would have employees testing at the alarm bell level. Who wouldn't want an OSHA inspection in that case?"
Suzi Brown, vice president of communications at Disneyland Resorts, said that the "California Lodging Association is just one organization that we are involved with. As you can imagine we are involved with many trade organizations." Brown said that Disney vice president Elliot Mills, who sits on the association's board, was not present for the vote to oppose AB 2963. "To somehow link Disney to this in a specific way is not accurate," she added. "And to somehow position this that we are not concerned about worker safety is flawed as well."
At the March California State Assembly Labor and Employment Committee hearing, Kalra introduced his bill by reading a letter from former Exide lead smelter Alvin Richardson (who struggles with lead poisoning symptoms we documented in our investigation) and his wife, LaShawn. "We read a recent investigative story, and it was very hurtful to learn that Cal/OSHA excused the high lead levels that Alvin and the other Exide workers were constantly exposed to," the letter said. "People shouldn't be treated like they are disposable. That's not what America or California is supposed to be about."
Assemblymember Reggie Jones-Sawyer (D-Los Angeles) was moved to vote yes. "My district's right next to the Exide plant, and it's had an impact on my community and my residents," he said. "And if this is something that could have prevented what happened at Exide, we should have been doing this a while ago."
AB 2963 needed Jones-Sawyer's vote again on Wednesday to barely pass it out of the Assembly. Whether the bill makes it to Governor Jerry Brown's desk is dependent on how well the arguments of the California Chamber of Commerce and other industry voices opposing the bill go over in the Senate.
---
Copyright Capital & Main