Proposition 5: Real Estate Industry's Tax-Break Measure Stopped in Its Tracks
The failure of this homeowners' tax-break measure might have been predictable–its creators didn't mount much of a campaign, and evidently left it for dead.
Proposition 5 sunk at the polls Tuesday night with a 57 percent No vote. It had gotten little notice in the recent welter of ballot propositions– even though it had everything to do with two California obsessions—taxes and housing.
State homeowners over 55, or who are disabled, are currently entitled to a onetime opportunity to transfer the property tax set by 1978's Proposition 13 when they sell their home.
Prop. 5 would have expanded that tax break—making it transportable no matter how many moves and no matter the price of the new property. Someone wealthy enough to purchase beach-front property would still have artificially fixed low tax rates.
The California Realtors Association qualified Prop. 5 for the ballot and backed it with $13, 204,875—chump change in the world of California initiative politics.
Yes on Prop. 5 and No on Proposition 10 were prominent on the C.A.R website; spending on the soundly defeated Prop. 10, which would have expanded local governments' ability to enact rent control, exceeded $45 million.
A California State Legislative Analyst's report shows 85,000 homeowners 55 years or older sell property and move without extra tax enticements that drain state revenues and projected Prop. 5 would have drained $1 billion annually from schools and local government budgets.
Proponents tried to play the housing-shortage card, arguing that Prop. 5 would create more home ownership opportunities by increasing the sale of existing homes as previous owners move on.
"It would be a generous thing to say that Prop. 5 has anything to do with addressing the housing crisis," Chris Hoene of the California Budget and Policy Center told Capital & Main. "The Realtors Association has tried to say that this will help with housing mobility but the economists and the housing experts agree that it won't."
Media representatives for Prop. 5 did not respond to requests for interview or to e-mailed questions.
But its failure might have been predictable–any campaign strategist will tell you it's easier to get voters to mark "no" when confused or unsure. The industry itself didn't mount much of a campaign, qualifying the measure but then evidently leaving it for dead to concentrate money on defeating Prop. 10.
A slew of editorials in papers from the Los Angeles Times to the San Francisco Chronicle to the San Jose Mercury News castigated Prop. 5 as bad policy.
Real estate interests evidently anticipated Prop. 5's electoral failure—in October the Secretary of State's office cleared a modified version of the 2018 model for circulation for the 2020 ballot. It'll have company: A 2020 measure, potentially threatening to real estate interests, seeks to assess commercial and industrial property taxes at current market values rather than keeping them at low Proposition 13 levels.
---
Copyright Capital & Main
CA-48: Harley Rouda Leads Dana Rohrabacher in Orange County Squeaker
The election of 2018 has fundamentally changed the comfortable district's politics, engaging voters who either sat out previous elections or voted without thinking too hard.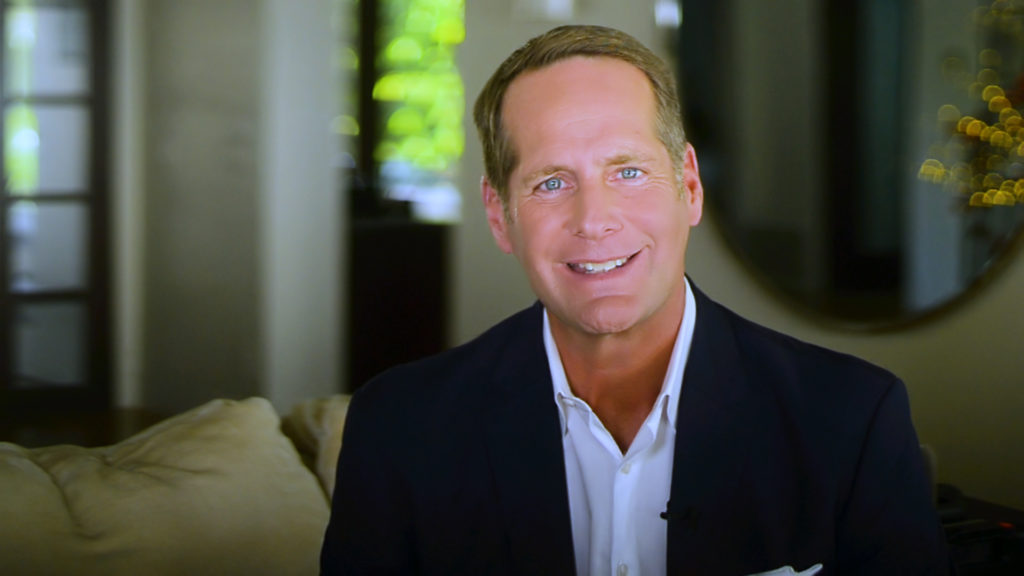 You might say 2018 is the year Rep. Dana Rohrabacher became notorious. Not that he wasn't well-known before: Rohrabacher's political life has been riven with controversy, including a check-kiting scandal and an open alliance with disgraced lobbyist Jack Abramoff. But until now, none of it seemed to matter: His coastal Orange County constituents have elected him for 15 consecutive terms through three rounds of redistricting, always by healthy-to-landslide margins.
Then came Trump, Russia and Robert Mueller. The special counsel's investigation of Russia's interference in the 2016 election put an uncomfortable spotlight on the former Reagan speechwriter and his longstanding affection for the Kremlin. Last May, The New York Times revealed that the congressman even has a code name.
Rohrabacher's hold over his district continued to weaken. Despite opposing the 2017 tax cuts — crafted by his Republican colleagues but unpopular in his upper-middle-class district — Rohrabacher secured less than a third of the vote in the June top-two primary. Democrats feared that their votes would be too diluted among eight candidates to grab a berth in the general election, but businessman Harley Rouda finished second, securing a spot for the Dems. Subsequent events — including a spoof documentary by Sacha Baron-Cohen in which Rohrabacher seemed to endorse arming school children — eroded the incumbent's popularity even more.
By the time the polls closed in California Tuesday night and Rouda pulled ever so slightly ahead, the U.S. House of Representatives was firmly within the Democratic Party's grasp for the first time since 2010. To some, Rouda's apparent 1.4 percentage-point win (the race had not been officially called at press time) might have been anti-climactic. Not so for activist Bethany Webb, who has spent every Tuesday afternoon since January 2017 protesting on the idyllic promenade in front of Rohrabacher's Huntington Beach office. "There are so many of us who have been on the ground working so hard for so long," she says. "To us, it means everything."
Even putting aside Rouda's success, Webb says, the election of 2018 has fundamentally changed the comfortable district's politics, engaging voters who either sat out previous elections or voted without thinking too hard. "Many, many more people know who their congressperson is, know who their assemblyperson is — their sheriff, their D.A. We think 2020 could be even better."
---
Copyright Capital & Main