Privatization of Public Resources Can Be Highway Robbery
San Diego County's South Bay Express
DealBook recently published a piece by Kent Rowey that makes a troubling argument for selling public services and infrastructure to Wall Street banks and other corporations. Under the guise of making recommendations for Detroit, Mr. Rowey tried to sell the idea that auctioning off our most vital services and assets to for-profit companies is a simple win-win solution for strapped governments.
It sounds simple, but the real track record of public-private partnerships is fraught with problems.
Mr. Rowey holds up the example of Chicago's 36,000 parking meters that were sold in a 75-year lease to an investor group backed by Morgan Stanley as a success. In fact, Chicago taxpayers, investors and mayors across the country will tell you that not only was it an unmitigated disaster, it is also Exhibit A in the folly of blindly giving up taxpayer control of services.
An after-the-fact investigation by the city's inspector general concluded that the decision to enter the lease contract lacked "meaningful public review" and neglected the city's long-term interests to solve a short-term budget crisis. Specifically, it found that "the city was paid, conservatively, $974 million less for this 75-year lease than the city would have received from 75 years of parking-meter revenue." That's nearly $1 billion that could have been used for better police and fire protection, longer library hours and many other services that would benefit the public good rather than private profits. By December 31, 2009, Chicago had only $180 million left from the $1.15 billion parking meter deal, forcing the city to consider alternative sources of revenue rather than relying on long-term reserve funds generated by the parking meter lease.
Parking rates increased to as much as $8 for two hours. The initial contract required seven-day-a-week paid parking. The city was able to negotiate out of that requirement but in exchange had to extend paid parking until 10 p.m. Downtown business owners have blamed the increase in rates for a decrease in economic activity.
Taxpayers are further harmed by the contract's fine print, which says that they must reimburse Morgan Stanley and its Qatar-based business partner for any time the space is used for anything other than parking — including parades and festivals. The city is prevented from performing routine road maintenance that would occupy a parking space on all but a few days a year without paying a penalty.
Perhaps most egregious, Chicago cannot build parking lots for the entire duration of the contract because they might compete with the outsourced parking meters.
In fact, the "noncompete" and "compensation" clauses mean the city won't be able to make, for 75 years, fundamental economic development, land use or environmental policy decisions — anything that would affect the revenue of the parking company. Roderick Sawyer, alderman for Chicago's Sixth Ward, has called this parking privatization scheme "outrageous for taxpayers, undemocratic and un-American."
Public-private partnership deals across the country are riddled with similar problems. In the suburbs of Denver, a 99-year contract prevents affected municipalities from making improvements to nearby roads that might compete with the privatized road and interfere with the corporate profits.
Mr. Rowey contends that infrastructure assets are "relatively straightforward to value" and represent a reliable, steady source of revenue. Not so.
In 2010, San Diego County's privatized South Bay Expressway filed for bankruptcy, three years after it opened late and over budget. The for-profit company running the toll road blames the recession for its low traffic, but drivers have publicly blamed the company's steep toll increases.
A privatized toll road in Texas wasn't meeting the project revenue targets. Fewer drivers were using the costly road. In an attempt to compensate for the shortfall, the state approved a speed limit of 85 miles an hour for a 41-mile stretch between Austin and San Antonio. Similarly, Virginia officials had hoped that privatized express lanes on the 495 Beltway would generate badly needed cash for the state. Once again, traffic patterns failed to match rosy projections and the project is losing money. Last month, the state increased the speed limit to 65 miles an hour, hoping to lure more drivers and generate more revenue.
A 2009 report in the American Journal of Public Health studied traffic fatalities in the United States from 1995 to 2005 and found that more than 12,500 deaths could be attributed to increases in speed limits on all kinds of roads. These perverse incentives cause government to change speed limits simply to generate profits for infrastructure investors. Those are public decisions that should be driven by public goals, not private profit.
Cities, counties and states should enact common sense reforms that ensure taxpayers get their money's worth when one of those entities enters a public-private partnership. Public agencies should require that an independent audit show an actual taxpayer savings before outsourcing a service or asset (a similar law to this has operated with great success in Massachusetts since 1993). They should also outlaw fine-print "noncompete" and "compensation" clauses that prevent public officials from making decisions to advance the public good.
There is no doubt that we need to rebuild and retool American infrastructure for the 21st century. It is essential for our economic competitiveness, our efforts to stem the effects of climate change and to create a better quality of life for us all. And doing so will create thousands of jobs for middle-class American families. But it is equally as important that cities and states fully consider the costs and benefits of attracting private investment in public infrastructure and ensure that public goals and the public interest remain in full control.
(This post first appeared in the New York Times and is republished with permission.)
Government Shutdown's Silver Lining: A Corporate Hiring Guru Speaks Out
Co-published by Fast Company
Ending the shutdown won't curtail the hiring opportunities for corporate recruiters, says one expert. It's like divorce: Once you start thinking about leaving, the odds that it will happen go up dramatically.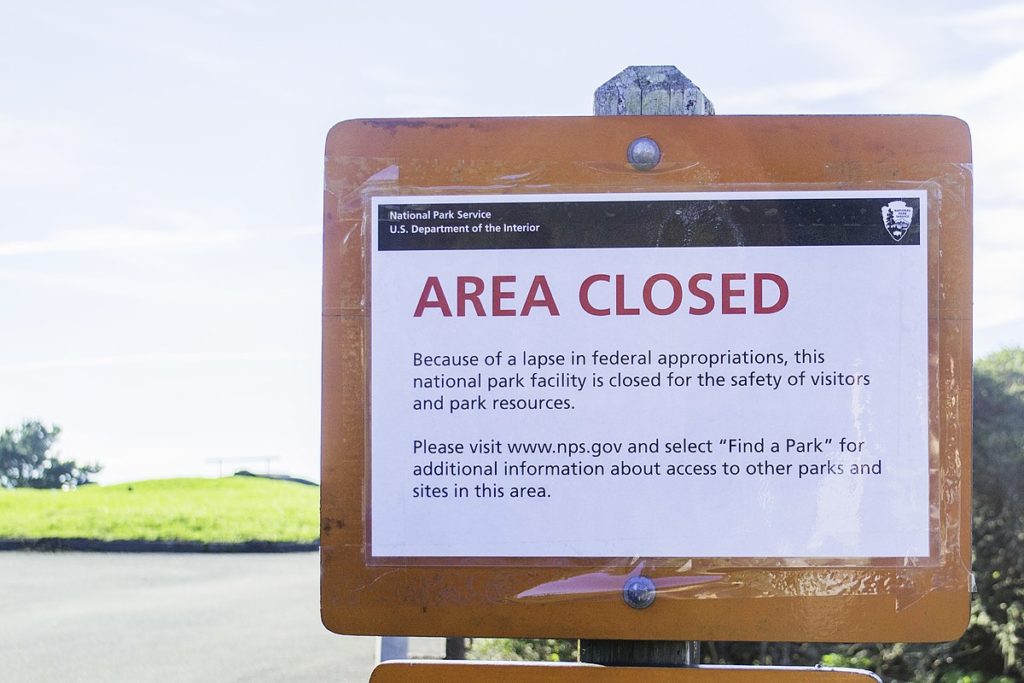 ---
In the new economic climate, even the most mission-driven of federal workers might be forgiven for abandoning the nation's parks, airways and regulatory agencies.
---
Co-published by Fast Company
W
hen the federal government shut down for 16 days in 2013,
corporate hiring guru
John Sullivan advised companies on how to raid federal government workplaces for talent.
A blog post he penned at the time caused some to charge him with being unpatriotic, he said recently, while others thanked him for the reminder that federal workers were ripe for the plucking.
This time around, the climate is even better for corporations looking to cull staff from a workforce that is already well-trained and also known for its loyalty, Sullivan tells Capital & Main by phone. He describes the current moment—with hundreds of thousands of federal employees forgoing paychecks and, in many cases, sitting at home — as tantamount to "a sale on Black Friday."
---
Congresswoman:  The shutdown could have a long-term impact on the federal government's ability to attract workers with IT skills.
---
"If you've been screaming for the last two years" about the skills-and-talent shortage, "this week there isn't one," says Sullivan, who heads the human resource management program at San Francisco State University's College of Business.
The partial shutdown, that began on December 22 when President Trump failed to secure funding from Congress for his border wall, has impacted employees at a host of federal agencies, including the departments of Agriculture, Commerce, Homeland Security, Housing and Urban Development, Interior, Justice, State, Transportation and Treasury and the NASA.
What makes this particular shutdown so suitable for raiding federal workplaces? It's not just that employee morale has taken a nosedive, thanks to a president who is at war with many of the agencies he oversees. Nor is it only the fact that Trump threatened to keep the government closed for as long as a year, a notion that "really scares people," says Sullivan.
---
With Amazon's opening new offices in the District of Columbia area, three out of four IT workers in DC say they would consider leaving their current jobs for the tech behemoth.
---
It's also the economic climate. Companies are growing. Unemployment is low. Remote work is increasingly an option. Technical advances have made looking for a job easier than it was in 2013. "You can say 'boo' to your phone and apply for a job," adds Sullivan, delivering his matchmaking pitch with such force that even the most mission-driven of federal workers might be forgiven for abandoning the nation's parks, airways and regulatory agencies.
Congresswoman Robin Kelly (D-IL), the ranking member of the House Subcommittee on Information Technology, worried, in a statement last week, that the shutdown would have a long-term impact on the federal government's ability to attract workers with IT skills. The federal government has generally struggled to attract young tech workers, and Amazon's new offices in the District of Columbia area has three out of four IT workers in DC saying they would consider leaving their current jobs for the tech behemoth.
T
ech workers — and upper-salaried talent — are not the only employees coveted by the private sector, says Sullivan. Forest Service employees. Coast Guard workers. Transportation and Safety Administration agents. Any unpaid workers could be lured away, especially in states like California and Texas, where economies are strong, he maintains. An employment agency for California's casinos recently put this shout out on Twitter: "Any
@
TSA
employees looking for new opportunities, PTGaming is hiring!" along with the popular hashtag, #shutdownstories.
The shutdown could also prompt federal employees to throw scruples to the wind and step into the infamous revolving door that leads workers from government jobs to the private sector and back again. When Sullivan was advising companies in 2013, he helped firms hire from agencies that regulated them.
"And by the way," asks Sullivan, persisting with his siren song, "if I was a regulator, [with] President Trump eliminating all those regulations, why am I needed? Why not go to the private sector?"
Sullivan, who says he is an underpaid government worker in his own right, is concerned about the public cost of his and others' efforts to lure away the federal government's top talent. The best employees will leave first, and "literally billions" in training dollars will be lost, he predicts.
But he puts the blame squarely on a public sector that undervalues its workers. Corporations that pilfer federal government workforce for talent offer a kind of public service and corrective by demonstrating the price that must be paid "for degrading public service and unnecessarily frustrating federal employees," he wrote in his 2013 post.
Ending the shutdown won't curtail the hiring opportunities for corporate recruiters, says Sullivan. "It's like divorce. Once you start thinking about [leaving], the odds [that it will happen] go up dramatically."
---
Copyright Capital & Main