Prince's Social Revolution
In some ways, Prince was the most successful pop recording artist who wrote frankly and pointedly about sexuality in nearly every one of his songs.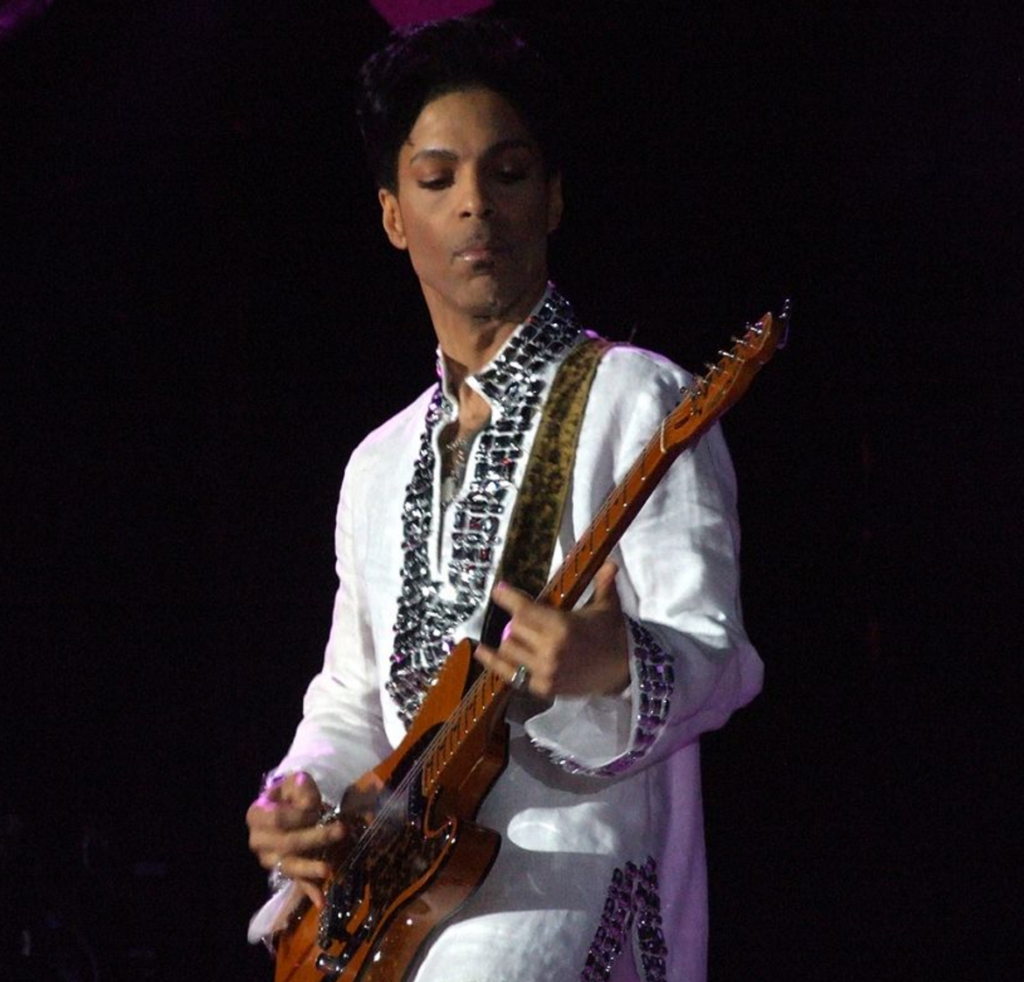 (Photo by Penner)
What a blessing and a curse it is to be talented – not just talented in a standard, my-new-song's-so-catchy or listen-how-fast-I-can-play-the-guitar fashion, but completely, utterly, extraordinarily, ridiculously gifted.
Contemporary music is full of great talents, but the world contains only a few who transcend styles, eras and musical capabilities. Prince Rogers Nelson was one of those — a rare bird in any time period, but in retrospect, viewed from the moment of his shocking and untimely death, back across nearly four decades of saucy, sexy, moving and inevitably arresting music, he pretty much stands alone.
Prince was iconic, to be sure, but he was not just musically iconic. He was visually, sartorially and even socio-politically iconic. In the video for his very first pop hit, 1979's "I Wanna Be Your Lover," he combined a slightly androgynous outfit with lyrics ("I wanna be your brother/I wanna be your mother and your sister too") that more or less forced listeners to confront how the bending of gender roles might affect their own sense of sexuality.
In some ways, Prince was the most successful pop recording artist who wrote frankly and pointedly about sexuality in nearly every one of his songs. In 1984's "When Doves Cry," arguably his single most popular and well-crafted track, he sings, "Animals strike curious poses/They feel the heat/the heat between me and you." This was not your parents' love ballad.
Not surprisingly, these sorts of button-pushing lyrics ultimately brought the censors out of hiding, as a reference to masturbation in Purple Rain's "Darling Nikki" ultimately led to Tipper Gore's outrage, which in turn brought about the Parents Music Resource Center and the 1985 Congressional hearings that ultimately produced the "Parental Advisory" stickers seen on many CDs ever since.
But however much Prince was driven by sexual desire to create his music and lyrics, it's worth noting that the relentlessly prolific, almost machine-like nature of his musical output ultimately led him closer to the least emotional end of sexuality. As time went on, the relatively organic sound and teasing nature of his songs shifted towards a more mechanized approach, complete with cartoonish effects on his voice and a thinner, more bloodless production style.
For a person who might visit a strip club only on the occasion of a friend's bachelor party, for instance, the young woman baring all is a novelty, a turn-on largely because she represents something exotic. Go there every day for a few weeks, though, and one quickly sees that it's a job, and both she — and you — have to work harder and harder to find emotion in her motion.
Prince found himself in the same predicament after a while. Though his sheer talent prevented him from turning out subpar material, his need to work constantly in the studio became more obsessive, and his songwriting started to narrow its focus. The young man who had worried about world destruction, and who dealt with it by partying on, dude, in "1999" wound up a dozen years later churning out the lukewarm, would-be hip-hop of "My Name Is Prince/And I am funky /My name is Prince/The one and only."
He was better than that; we knew it, and he knew it. He had demonstrated his remarkable abilities from an early age, not only putting out his first major-label album while still 19, but doing so by playing all 27 instruments on it, composing and arranging every song, and producing the whole project, at a time when that sort of thing was nearly unheard of, especially by someone that young.
And throughout the 1980s, he dazzled us by putting out one definitive genre-bending album after another. His band during that era, Prince and The Revolution, included men and women, white and black, musicians whose various home bases were in funk, or jazz, or rock, or salsa. Who else did that, and did it so naturally? Perhaps his most fundamental achievement, both on a social and musical level, was to demonstrate that we really could all get together and create. We could make beautiful, funky, exciting, mind-bending, edgy and hell, sometimes, fussy music. Because that's us, in a nutshell.
Prince just happened to be the one, the only one, with the combination of talent and nerve to put it all together. And for that, we owe him a huge debt of gratitude. Thank goodness, the music is still there to say, You're welcome.
Bob Remstein is a musician and composer based in Los Angeles. He was music editor of the LA View, and has written extensively on music and the arts for Rolling Stone, Us, and BAM, as well as for E! Online, Wall of Sound, the MusicHound Record Guide and other publications.

'Skeleton Crew' Is a Play With a Moral Spine
Set in a Detroit automobile outfitting plant, Dominique Morisseau's drama grabs you from the start with its focus on blue-collar men and women, and their struggle for dignity and self-respect.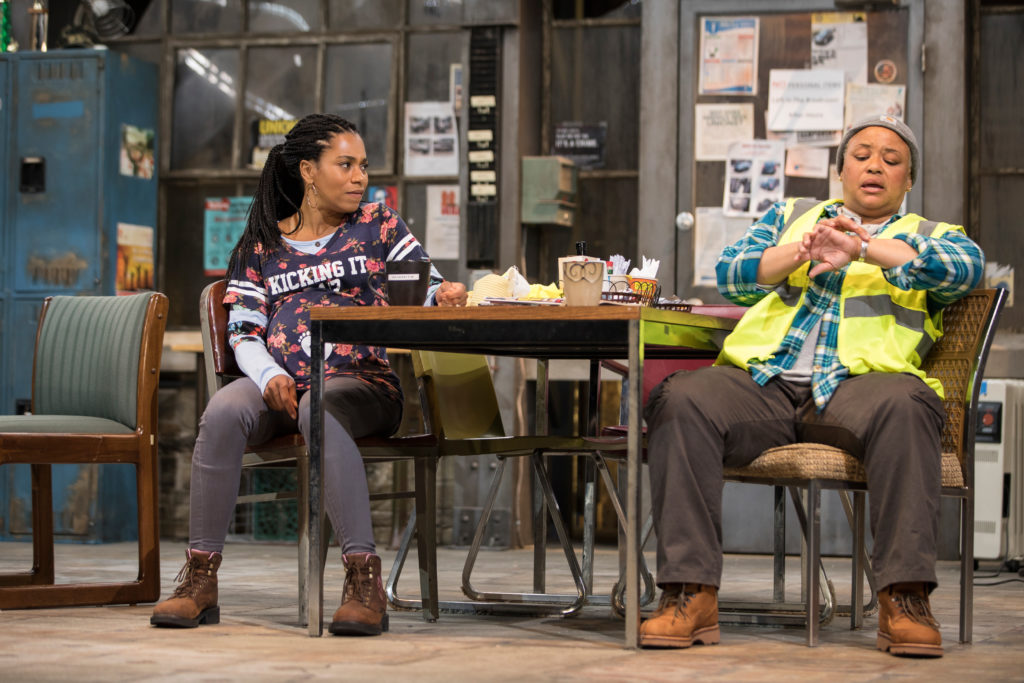 Working-class men and women of color are rarely front and center in today's media and, likewise, are presented all too occasionally on the American stage. So it's buoying to see that trend bucked in playwright Dominique Morisseau's percipient and well-crafted drama, Skeleton Crew. The play is the final installment in her Detroit  Project Trilogy; the first, Paradise Blue, is set in the 1940s amidst displacement caused by urban renewal and gentrification, while the second, Detroit '67, transpires on the eve of the 1967 Detroit riots sparked by a police action.
Directed by Patricia McGregor at Los Angeles' Geffen Playhouse, Skeleton Crew is a play with a moral spine. It takes place in 2008, when the shrinking U.S. auto industry is being further downsized. Morisseau's engaging quartet of characters — Faye (Caroline Stefanie Clay), Dez (Armari Cheatom), Shanita (Kelly McCreary) and Reggie (DB Woodside) – are employed at an automobile outfitting plant. Faye, Dez and Shanita are workers on the line while Reggie (who has a wife and kids, and has pulled himself together after a troubled youth) is their supervisor.
The first three customarily mingle in their break room (designer Rachel Myers' impressively cluttered, dingy and detailed set), trading the sort of familiar barbs and genuine concern for each other common among longtime co-workers. They also face off on philosophy: Upper-middle-aged Faye and the younger, pregnant Shanita take pride in their labor, while Dez, though a good worker, is a malcontent scornful of management and firm in the belief that everyone needs to watch out for himself. He's a thorn in Reggie's side, for while Reggie wants to be supportive of his workers, he must act at the behest of higher management. For his part, Dez resents Reggie's authority, and a palpable unease exists between them.
Besides this male matchup, we're made privy to Dez's attraction to Shanita, who mostly turns away his advances, but every now and then displays a hint of interest. Most poignant is Reggie's regard and affection for the lesbian Faye, which has roots in his boyhood when she loved, and lived, with his now-deceased mom.
These people's various predicaments intensify when rumors spread of the plant's shutdown — a disaster for all, but a particular calamity for the already near-broke Faye who, one year short of retirement, would lose her pension. The crisis forces each of these people to make a choice.
A sound piece of social realism, Skeleton Crew grabs you from the start in its focus on blue-collar men and women, and their struggle against odds for dignity and self-respect. Morisseau not only furnishes these characters a platform for their travails, she endows them with strong values, big hearts and the opportunity to choose between right and wrong.
Unfortunately, the performance I attended did not soar. Many exchanges lacked a fresh edge. The actors certainly had their characters down, but too often they appeared to be coasting on technique. (This seemed particularly true of Clay, who performed the role to great accolades in Washington, DC in 2017, also under McGregor's direction). Additionally, some of the stage movement was not entirely fluid; in confrontations, actors sometimes would just stand and face each other in an artificial way. And Cheatom's interpretation of Dez struck me as a bit overly churlish and depressive: I needed more glimpses of the intelligence and edge that would secretly attract the strong, self-directed Shanita.
The most compelling moments belong to Woodside, well-cast as a man trying his best in difficult circumstances to do the right thing.
---
Gil Cates Theater at the Geffen Playhouse, 10886 Le Conte Ave., Westwood Village; Tues.-Fri., 8 p.m.; Sat., 3 & 8 p.m. Sun., 2 & 7 p.m.; through July 8. (310) 208-5454 or www.geffenplayhouse.org