Power Struggle: Will Local-Energy Groups Come Clean?
Seven years ago local officials in Marin County, California organized to form a nonprofit electricity company with the noblest intentions. Buying and selling electricity allowed the group, Marin Clean Energy (MCE), to route around the local utility giant, Pacific Gas & Electric, which for years had resisted its customers' pleas for cleaner, more reliable power, all the while "greenwashing" its image with marketing campaigns. "People wanted more of a sense of how their dollars were being invested," Alex DiGiorgio, MCE's community development manager, tells Capital & Main. "They wanted more access to competitively priced renewable energy."
They also wanted to "catalyze local project development," DiGiorgio says, to see their electricity bills go toward something more beneficial for the local community than large hydroelectric dams, polluting gas-fired power plants and a nuclear facility built over an earthquake fault.
But critics of the local-power movement say agencies like MCE — whose very reason for being was to stimulate renewable energy development — mostly support already extant renewable facilities. That's because in their quest to find affordable power that they could rightfully label green, MCE went far beyond the local community, beyond the state and even outside the regional market. Its first power purchase contract was not with a new solar plant in the Central Valley nor a wind farm in Wyoming, but with Shell Energy North America, a subsidiary of Royal Dutch Shell based in Houston, Texas.
The hard reality is that in 2008, when MCE was first formed, and even in 2010, when the agency began serving customers, the renewable energy markets of the West remained far behind community power's ideals. Wind and solar power still cost more than their dirtier counterparts, and their intermittent, often unpredictable power posed challenges that grid managers had yet to solve.
The agency has also exploited other tricks of the strange and complicated renewable energy market to sell customers premium options derived from 50 percent or even 100 percent renewable energy. Instead of buying actual green electrons, MCE's buyers fluffed their portfolio with free-floating renewable energy "credits" bought and sold independent of actual generation. They've also relied on substitute power supplies, offered on the market to balance intermittent wind and solar energy, but which too often simply cloak coal or nuclear electrons in green.
"MCE is trying very hard to be a leader on clean energy," says Matthew Freedman, a staff attorney at The Utility Reform Network (TURN), a San Francisco-based consumer and clean-energy advocate. "But the test for success is whether they're driving new renewable energy generation in the state and in the West."
So far, MCE, along with many other community power agencies around the country, is failing that test. "If all you're doing is trading short-term energy surpluses from already existing energy facilities," Freedman says, "you're not having much impact on new generation."
In fact, he says, the community groups in some cases might be having the opposite effect. California lawmakers have "tried to develop rules that will result in meaningful, incremental change in the amount of renewable energy generated in the state," Freedman says. But by relying so heavily on virtual green energy products designed by third-party sellers — "market actors who operate like financial traders," as Freedman describes them — groups like MCE are contributing to an energy market made to look more green than it actually is.
The way they're operating now, Freedman says, "will not help California achieve its ambitious clean energy goals."
Thirteen years have passed since the California State legislature made it possible for entities like Marin Clean Energy to come into being, when Assembly Bill 117 established what's known as Community Choice Aggregation. The new law made starting up easier for community power groups by guaranteeing them an initial customer base: No longer would they have to lure consumers away from their traditional utilities; once a community power group had been established by elected officials, everyone within its territory who didn't explicitly opt out would automatically be subscribed.
Nor would community-choice groups need to take over their distribution networks, with all their wires and poles and switching stations — a prohibitive capital investment. Community choice aggregators, or CCAs, could still contract with their established utility for the metering and transmission of electricity; the nonprofits would just make the decisions about where that energy came from, with an emphasis on clean, local power.
The state's investor-owned utilities, PG&E in particular, have fought the CCA movement. In 2010, PG&E sunk $46 million into a failed ballot initiative that would have effectively killed CCAs by requiring prior approval from potential customers in their respective jurisdictions. More recently, the utility pushed a bill by Assemblyman Steve Bradford (D-Gardena) that would have made future CCAs "opt-in" businesses— available only to consumers who explicitly choose to enroll. Under pressure from environmental groups, the bill failed.
But the CCA trend has not only continued, it seems to have picked up momentum as more renewable energy plants come online on the Western grid. Marin Clean Energy, California's first CCA, now serves 11 municipalities spread out across three counties. Sonoma County inaugurated its public-power service in May of 2014 to serve 20,000 customers, and a year later, Lancaster, California signed its first 850 customers to Lancaster Choice Energy.
"We could never realize our goal of becoming a 'net zero' city" — one that produces more energy than it uses — "if we were still buying power from Southern California Edison," says deputy city manager Jason Caudle, one of the program's main engineers. SCE will still provide distribution and metering services to the city.
Consumer satisfaction with the new agencies has so far been high. Only 20 percent of consumers in MCE's service area have elected to stay with PG&E, which DiGiorgio credits mostly to the agency's ability to provide affordable electricity. The Shell deal might have "raised a few eyebrows," he admits, but MCE's first task was to offer low-cost clean energy to everyone in its jurisdiction, even those on fixed incomes. If it couldn't do that, DiGiorgio says, "people would conclude that renewable energy wasn't economically feasible."
But whether the nonprofit aggregators are truly spurring the development of new renewable energy remains an open question. Sonoma Clean Power, which started up, says public relations director Kate Kelly, with robust financial support from the county, its water agency and a local bank, has been able to sign a substantial number of fresh contracts for what California regulators consider "Category 1" power — renewable energy from a single, verifiable source. Lancaster has signed one agreement with a new 10-megawatt solar facility, and another with an already existing wind farm in the nearby Tehachapi Mountains. However, MCE operated for four years before it signed a substantial contract with a new renewable energy provider, a 10.5 megawatt solar plant on the grounds of the Chevron refinery in the city of Richmond, to be completed in August of 2016.
But both MCE and Lancaster also purchase significant amounts of "Category 3" renewables — renewable energy credits sold, often at bargain-basement prices, independent of the wind, solar or geothermal electrons responsible for those credits. Such credits perform an important function in the energy marketplace, says Noah Long, the legal director for the Natural Resources Defense Council's Western Energy Project, serving a voluntary market of companies and utilities that  either want to support renewable energy beyond the mandatory goals states set for utilities — or at least make it appear that they do.
"Corporations that espouse green values buy them to claim they use 100 percent renewable energy," Long says. Electricity retailers in California can also use the credits to meet 15 percent of their state-mandated goals, of 30 percent renewables by 2020 and 50 percent by 2030. California utilities can't use them in the 100 percent renewable options they offer customers, the way MCE and Lancaster do; a 2013 law, supported by TURN and the Sierra Club, created a "shared renewables" program for utilities instead that draws upon actual renewable energy generation. But utilities in many other states can. "Over half of the renewable energy in the U.S. right now serves the voluntary market," Long says.
What so-called "unbundled" renewable energy credits don't do, or do only rarely, is finance new generation. Nor does "Category 2" renewable energy, blocks of non-renewable power paired with unbundled credits from wind and solar plants out of state. When MCE had to account in its compliance reports for its Category 2 supplies, it named the Palo Verde Nuclear Plant in Arizona as one of the sources of imported electricity bundled with credits and passed off as renewable. Which means that, after credits and electrons got mixed up and moved around on the market, MCE customers ended up supporting exactly the kind of generation they're trying to dump.
More important, perhaps, is the fact that all the buying and selling and trading of credits, swirling around on the market untethered from their generation, deprives new and verifiable renewable energy projects of financing. The more CCAs rely on substitute power and untethered green tags, the less inclined they'll be to support new generation.
"If you're planning to build a $500 million project, even if you've already invested in the planning and permitting, you're still not going to build that project without a long-term power purchase agreement," says Matthew Freedman. "Ten years is good; 20 is better." That's how a new energy facility attracts investors, who want most of all to know that they're going to get their money back, plus a decent return.
Such agreements also help the buyer: "If you sign a contract for six cents per kilowatt hour, that electricity costs six cents on the first day and six cents on the last day," Freedman says. "You just bought an insurance policy to protect you against the potentially rising cost of conventional energy."
For the sake of both its long-term finances and to remain true to its clean-energy goals, then, Sonoma Clean Power has pledged to derive no more than three percent of its entire energy portfolio from unbundled renewable energy credits. Voters in San Francisco in November approved a ballot measure that would limit the use of unbundled credits by its forthcoming CCA, CleanPowerSF, which will launch next year after more than a decade of planning. And MCE, which has already reduced the use of such credits from 30 percent in 2014 to 15 percent in 2015, will match Sonoma's goal in 2016.
DiGiorgio makes no apologies, however, for buying them in the past. The revenue earned from supplying premium services with unbundled credits has helped support MCE's "feed-in-tariff," program, which offers fixed-price contracts with small-scale solar providers within its service area. One of those projects, at the San Rafael Airport, is the largest solar installation in Marin County's history.
"It's only one humble megawatt," DiGiorgio says, just one one-thousandth of an average coal plant. But it demonstrates the power of what he calls "truly democratized" energy. "PG&E has been in the utility business for 100 years, and solar technology's been available since the late 1970s. So why wasn't a solar facility developed in Marin County before that?" (Today PG&E is two percentage points shy of meeting its 33 percent by 2020 target for renewable energy. It's possible that CCAs have pushed the company along.)
Jason Caudle of the ambitiously green-minded Lancaster says his city will pursue the same strategy as MCE for as long as it needs the revenue to operate.
"Look," he says, "do we want energy from all local renewable resources to sell to our citizens? Absolutely. Should the marketplace expect us to do it in the first year of operation? No. I think all the CCAs will get there. It's just going to happen over a period of time."
Freedman hopes Caudle's right, and that the trend continues. "I do think CCAs are moving in that direction," he says. "I hope they are." He encourages consumers to ride herd on the agencies to make sure that they do.
"If you have an entity representing themselves as being extremely green and providing a superior environmental product to their customers, you need to look beyond the top level numbers," he says. "This game of musical chairs won't solve our long-term problems."

Diablo in the Details: Who Will Shoulder the Costs of a Nuclear Power Plant Shutdown?
Built atop an earthquake fault on an idyllic California sea cliff, the Diablo Canyon nuclear plant has hardly gone a day in its history without stirring controversy.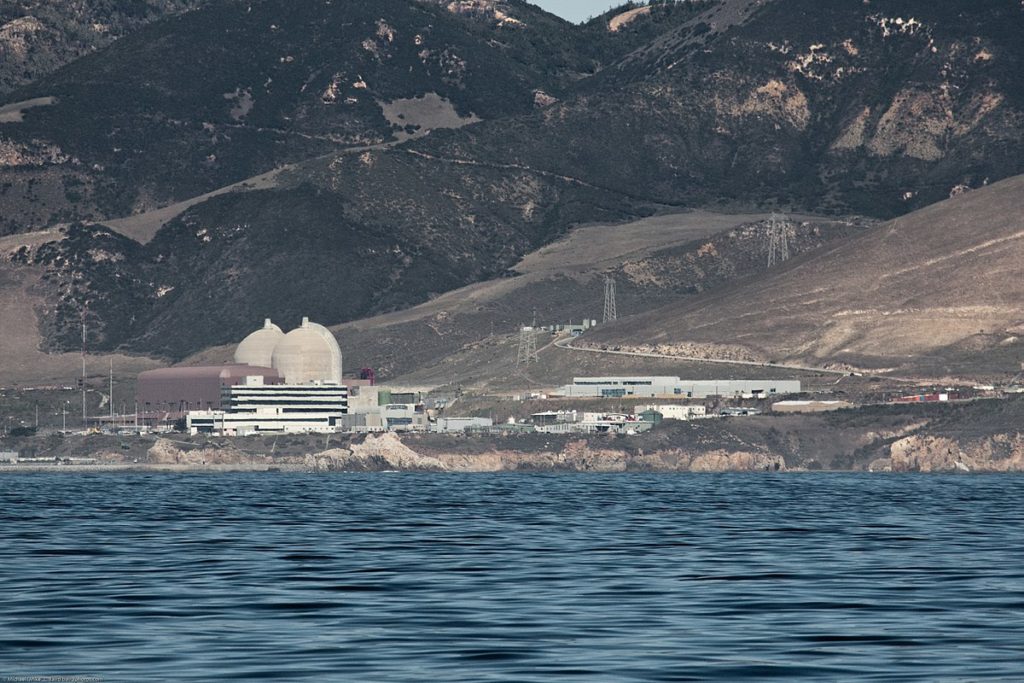 The agreement was lauded as historic. Environmental groups, labor and the state's largest electrical utility had come together in the summer of 2016 and crafted a joint proposal to shutter California's last nuclear power plant. For the enviros, who had opposed the plant since the San Francisco-based utility Pacific Gas & Electric first proposed it more than a half century ago, there would be the promise of clean energy to replace the plant's annual 18,000 gigawatt-hours of electricity, supplying three million homes — 20 percent of PG&E's service area — with energy free of greenhouse gases. For labor, represented by the International Brotherhood of Electrical Workers Local 1245, there would be ample funds to retain skilled workers, and retrain the ones losing their jobs.
There was even $85 million in "community impact mitigation" funds for the local community to offset lost property taxes and other costs to the local economy.
With this agreement the utility would finally secure the California Public Utilities Commission's approval to unplug and dismantle Diablo Canyon's two units when their federal licenses expire in 2024 and 2025.
The approval to unplug, at least, was granted. An administrative law judge with the utilities commission responded to the joint proposal with a proposed decision, authorizing the utility to take the Diablo Canyon facility off the grid six years from now. But the revised proposal denied PG&E the $1.76 billion it had requested for the suite of benefits in the joint proposal. Instead, it authorized the utility to recover from its customers exactly $241.2 million for costs associated with the plant's retirement. It shifted the responsibility for community impacts to the legislature, and punted the issue of replacement power to the utility. And it cut what was a proposed $363.4 million to retain and retrain workers by more than a third.
On January 11, the commissioners adopted a final decision that made only modest changes to the proposed decision as written by the administrative law judge.
Peter Miller, western energy project director with the Natural Resources Defense Council, says his organization was disappointed with the cuts. "We'd struck a great deal with the labor union on Diablo Canyon," he says. Retiring a nuclear plant is, in terms of economic consequences, the same as powering down a coal plant. Avila Beach, where the plant sits, is a company town, organized around a "big, old power plant that doesn't fit the modern grid," Miller says. "Instead of just turning the key and abandoning the plant, the town and the workers, we wanted to find a more collaborative way to retire the plant and jumpstart the replacement process."
The joint proposal had also been crafted to avoid what happened at the San Onofre plant in 2013, when cracks in a new steam generator's tubing caused the plant to shut down suddenly and permanently. All but 400 of the plant's 2,200 or so workers lost their jobs, and Southern California Edison, the plant's major owner, replaced much of the nuclear plant's emissions-free generation with polluting natural gas.
On March 16, State Sen. Bill Monning (D-Carmel) and Assemblymember Jordan Cunningham (R-San Luis Obispo) announced SB 1090, a bill that would require the commission to restore certain elements of the joint proposal, including the full funding for workers. The law also stipulates that clean energy must replace what the nuclear plant produced. Monning's bill will also allow PG&E to bill customers for the proposal's original $85 million to soften the blow to the community when the plant shuts down.
"San Luis Obispo County agreed to house the Diablo Canyon Nuclear Power Plant, which provides power to more than three million people and benefits Californians despite the negative repercussions," Monning said in a statement. "The County and its residents deserve to be compensated for the impacts they will incur when the plant shuts down."
But do they? Matthew Freedman, a staff attorney with The Utility Reform Network (TURN), warns that it's not PG&E shareholders paying the costs of the plant's retirement. The utility will recover the costs in customers' bills. He worries that what he calls Monning's "end run" around the utilities commission's decision could set an expensive precedent for any community with a power plant nearing the end of its natural life.
"We're sensitive to the fact that communities have been reliant on Diablo Canyon for employment and revenue," he says. But there was never any expectation that the plant was going to operate beyond the end of its current license. The costs of an aging nuclear plant, combined with competition from natural gas, rooftop solar and rapid gains in energy efficiency, mean that the electricity once touted as "too cheap to meter" will soon be too costly to produce. "That's been known for decades," Freedman says.
If SB 1090 passes, "it will embolden every community where a power plant is closing to have their representative run a bill in the legislature to get a chunk of money on everyone else's dime," Freedman says. He notes that the Orange County communities around San Onofre didn't get a payout when that plant shutdown. "Perhaps," Freedman says, "this will give them ideas."
Built near an earthquake fault on an idyllic California sea cliff, the Diablo Canyon nuclear plant has hardly gone a day in its history without stirring controversy. Pacific Gas & Electric announced plans to build it in 1963, but more than 20 years passed before it went into service, thanks in part to organized opposition to the plant during a time when people in the U.S. had ecology on the brain. Mothers for Peace, founded in 1969 to protest U.S. involvement in the Vietnam War, shifted its energies in 1973 full time to stopping the construction of Diablo Canyon; a group called the Abalone Alliance formed in 1977 specifically to oppose the plant. Their members pored over legal and technical documents, dragged PG&E through lawsuits, and when that didn't work, chained themselves to fences to stop machinery. Jackson Browne was arrested for his part in the protests in 1981; Jerry Brown, California's governor then as now, vowed to do everything in his power to shut the project down.
Plant opponents were not without cause. In 1971, oil company surveyors had discovered an offshore fault sufficiently long to produce a 7.5 magnitude earthquake less than three-and-a-half miles from the site of the two reactors under construction. As Diablo Canyon had only been designed to withstand a magnitude 6.75 quake, PG&E was forced to redesign the plant to a higher seismic standard. As late as 1981, under pressure from activists, the Nuclear Regulatory Commission was suspending PG&E's license to test and operate the plant until it could pass several seismic tests. The delays were expensive. When Diablo Canyon's first reactor finally went online in 1985, PG&E customers were on the hook for $5.8 billion in construction costs, roughly $5.2 billion more than the original 1968 estimate.
Pacific Gas & Electric has been recovering those costs, along with any other capital expenditures, via its customers' bills since the start of the plant's life. Matthew Freedman doesn't think the utility should be able to tack more on at the end. "PG&E loves to provide money collected from ratepayers and act like they're engaging in a charitable endeavor like a good corporate citizen," he says. "But there's nothing in [Monning and Cunningham's bill] that assigns any responsibility to the utility."
With or without support for workers and local residents, however, no new fuel rods will be loaded into Diablo Canyon's reactors after 2025. The steam generators will power down, and electricity production will cease. The plant will stand for a time, as San Onofre does, a relic of a bygone era, as workers begin the multi-billion-dollar process of relocating spent fuel from pools to heavy steel casks, decontaminating the plant's radioactive innards and removing its crapped-out equipment. And for the first time since 1957, when the ill-fated Santa Susana Sodium Reactor began operations near Moorpark, California, California's grid will be free of nuclear power.
---
Copyright Capital & Main