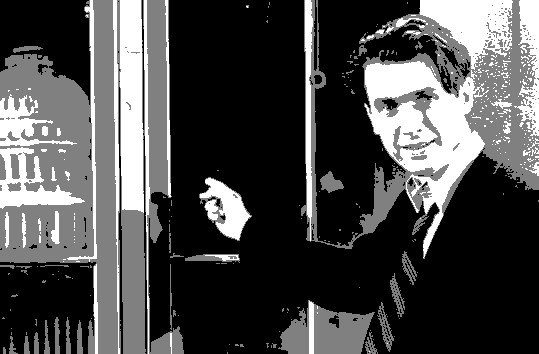 For Americans today – particularly for bloggers, Senators, reporters and activists — it's pretty much always a definitive rebuke to accuse someone of "acting politically." Reflexive disdain for political motives is deeply rooted in our popular culture, which so often assumes that ethics is one thing, politics quite another. "You quit a profession you love for ethical reasons," the President tells the main character on CBS's Madam Secretary. "That makes you the least political person I know."
But however culturally pervasive and recognizable this kind of disparagement may be – however tempting it is to call out someone for their political motives — there are reasons to do so sparingly.
To see why, it's worth reflecting on two of the most striking recent instances in which base political motives have been alleged. Both the right and left agreed that Barack Obama's decision to postpone executive action to reduce deportation of undocumented immigrants was unprincipled and political. Activists said the decision amounted to "playing politics" with families' lives. And House Speaker John A. Boehner, from quite the other direction, agreed that the delay smacked of "raw politics." Both were pointing to reports that Obama postponed action to help vulnerable Senate Democrats in midterm election fights.
A few weeks earlier, a different set of activists in Ferguson, Missouri responded to the police shooting of Michael Brown, an unarmed African-American teen. First they marched, then they registered voters in this majority-black city that has an overwhelmingly white government and police force. White conservatives did not care much for either approach. But they particularly objected to the voter registration. Republican Congressman Paul Ryan complained that activists were trying to "graft" their "policy initiatives" onto "this tragedy." The executive director of the Missouri GOP called the registration effort "fanning the political flames."
Clearly, such charges of "political" motivation mean different things to different people. Immigrant-rights activists meant that Obama should have responded to the problems of undocumented immigrants in a human, compassionate way — but instead he was motivated by electoral calculation. (The visceral anger behind this denunciation is partly explained by the Obama administration's aggressive campaign of deportations.) Right-wing critics of the same decision weren't much worried about the effect on immigrants. They saw it as an attempt to deceive and avoid the scrutiny of anti-immigration voters. And conservative critics of the registration drive in Ferguson thought that the activists were wrongly taking an ordinary incident of law-enforcement – nothing to see here! — and using it to rile people politically.
That conservative complaint about Ferguson points to the first reason to hesitate before denouncing an action as politically motivated. The thing is, Ryan et al. are basically right in their analysis (though wrong in their criticism). It is in the nature of many campaigns for equality, justice and empowerment to politicize matters many people don't notice or take for granted – and to politicize people who are disillusioned and disengaged from public life. Politicizing what or who is not political now is a perfectly legitimate, indeed essential, tool for many activists. Immigrant-rights activists are doing it, too: Taking what some like to portray as an issue of crime and politically mobilizing people by showing them that it's a question of power and equal political standing. And stirring such people to act commits us to political motivation in a related sense, one many people say they find troubling: basing decisions partly on strategic calculations about what can succeed and what can't.
The second reason not to be too quick to level charges of "acting politically" brings us back to popular culture. Why do charges of political motivation resonate in American life? What cultural attitudes do they nourish? The answer, unfortunately, is that they feed on long-standing disengagement, lack of knowledge and cynicism about politics – sometimes, as well, a kind of self-satisfaction about being inactive, for being so much better than those political people over there.
This characteristic American attitude doesn't just disdain venal, self-interested political motivation, but almost all political motivation. Of course, Frank and Claire Underwood, the central characters on the Netflix series, House of Cards, exemplify political motivation in one obvious sense: They are dastardly, conniving, insincere and ruthless. But viewers are invited, at least, to have some fun with them. Not so with other political actors — the few elected officials and activists who believe in something — whom the show disdains in a different way. They're not portrayed as cold and deceitful, but as unbearably fatuous and easily manipulated. Saps.
The feeding of our tendency to disdain political action and political motivation is ultimately in tension with politicization in the very positive sense that I mentioned above: activating people who are disillusioned and disengaged from public life. Rather than energizing them or spurring them to think carefully about what they take for granted, it can make it easier for them to go on complacently as always. And that's a potential cost worth weighing before criticizing those we think have done something wrong for being politically motivated.

Rick Scott Invested in the Same Financial Firms As Florida's Pension System
Co-published by MapLight
For most of his time in office, Florida's governor has shielded his investments from public view. A new disclosure shows Rick Scott and his wife have invested at least $18 million in financial firms managing money for the state's pension system that he oversees.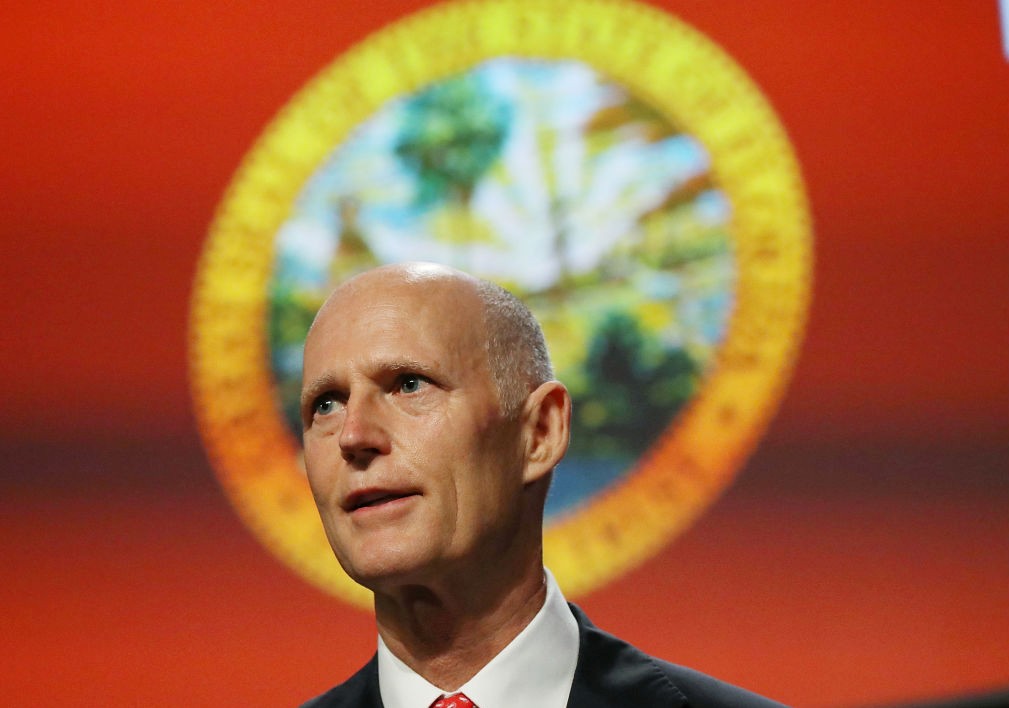 ---
Former SEC Lawyer: "There needs to be an investigation into whether the state is subsidizing Rick Scott's personal returns."
---
Co-published by MapLight
Florida Gov. Rick Scott and his wife have invested at least $18 million in three financial firms managing money for the state's pension system that Scott oversees — a situation that intertwines the governor's personal finances with his responsibility for supervising state employees' retirement savings.
The investments were first divulged in a federal financial disclosure form that Scott filed as part of his U.S. Senate campaign in July. For most of his time in office, Scott has shielded his investments from public view, and only reported their overall value in his blind trust.
The terms of Scott's investments remain undisclosed. The firms' own corporate documents say they can give certain investors special preferences not afforded to other investors — and experts have in recent years argued that hedge funds, private equity firms, and other "alternative investments" are giving such preferences to elite investors. One former Securities and Exchange Commission attorney told MapLight and Capital & Main that Scott must disclose whether he is being given such preferences.
---
Critics have raised questions about how blind the Scott family trusts really are.
---
Florida ethics laws are supposed to prohibit state officials from entering into contractual relationships with companies that do business with their agencies. However, after Scott became governor in 2011, state ethics officials said he and his family members could put their assets into a blind trust to avoid conflicts of interest and still maintain their investments in companies operating in Florida.
Critics have raised questions about how blind the Scott family trusts really are. Scott placed one of his longtime business associates in charge of managing his blind trust. The Tampa Bay Times reported that Scott's blind trust has invested with a private equity firm tied to a high-speed rail project in Florida. The trust also had an indirect interest in a cancer treatment company that received tax breaks from Scott's administration.
---
"The question is whether Rick Scott is being allowed to invest on better terms than the state pension fund."
---
"When Governor Scott was elected, he put all of his assets in a blind trust, which is managed by an independent financial professional who decides what assets are bought, sold or changed," said Scott campaign spokesperson Lauren Schenone. "The rules of the blind trust prevent any specific assets or the value of those assets within the trust from being disclosed to the governor, and those requirements have always been followed."
Scott is one of three state officials who serve as trustees for the Florida State Board of Administration, which manages a $160 billion fund for roughly 400,000 retirees. Scott, Attorney General Pam Bondi, and Chief Financial Officer Jimmy Patronis oversee lucrative state investment deals granted to cash-hungry Wall Street firms.
The three firms that have received $325 million worth of Florida pension investments have allowed the Scott family's blind trusts to simultaneously invest their personal fortunes in these funds. Scott's investments in the funds did not appear in a 2014 disclosure itemizing his holdings. His campaign did not say when the investments were made.
"There are no ethics rules that prohibit or limit a trustee from investing in funds also invested in by the SBA," said SBA spokesperson John Kuczwanski, though he added that trustees are subject to Florida's general code of ethics. Kuczwanski said that the governor has no involvement in specific pension investment decisions.
Don Hinkle, a Democratic lawyer, filed a lawsuit last year alleging that the governor has failed to comply with the state's blind trust and financial disclosure laws. He said he was surprised by the news that Scott had invested in the same firms as the Florida pension system.
"I would think that he would have avoided investments where the state of Florida's money is propping his up," Hinkle told MapLight and Capital & Main.
In 2011, a few months after Scott became governor, the SBA committed $150 million to Highline Capital Partners, a New York-based hedge fund. Scott's financial disclosure shows that his family's trusts have invested at least $4 million in the same Highline fund as the state.
The SBA also committed $100 million in 2015 to a hedge fund managed by Canyon Capital Advisors, a Los Angeles-based firm created by veterans of the notorious investment bank Drexel Burnham Lambert, which was driven into bankruptcy as a result of illegal and unethical trading practices. Scott and his family have invested at least $12 million in Canyon funds, according to his financial disclosure.
Before Scott became governor, the SBA invested $75 million with VSS, a New York-based private equity firm that was launched by a co-founder of Psychology Today. Scott and his wife, Ann, have invested more than $2.2 million in another VSS fund. A spokesperson for VSS said the firm doesn't comment on its investors.
All three firms' SEC filings say they can offer certain investors special fee terms or other benefits not offered to other investors.
"Alternative investment funds have the ability to offer every investor different fees at a different rate of return, so the question is whether Rick Scott is being allowed to invest on better terms than the state pension fund," said former SEC attorney Edward Siedle, whose Florida-based firm conducts forensic investigations of state pension systems.
"If you give one investor an advantage, another investor has to be disadvantaged," Siedle said. "That means there needs to be an investigation into whether the state is actually subsidizing Rick Scott's personal returns and whether the governor enjoys advantages that are harming the retirees."
Schenone, Scott's spokesperson, said that his blind trust has "been upheld multiple times by the State Commission on Ethics and the court system. Governor Scott has also followed the requirements of all state and federal financial filings."
She noted that former Florida Republican Gov. Jeb Bush and Scott's 2010 Democratic opponent Alex Sink had also used blind trusts, although Scott's campaign attacked Sink for hers at the time.
"Blind trusts sound good but can run afoul of state laws requiring public officials to disclose their personal finances," a Scott campaign ad said in 2010. "[But] simply moving large amounts of money into a blind trust does not magically erase the knowledge of what you own."
---
This piece was reported by Andrew Perez of MapLight and David Sirota of Capital & Main, and published in partnership with the Florida Center for Investigative Reporting.