New Law Eases Job Barriers for Former Prisoners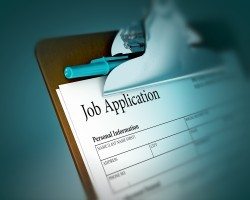 At the National Employment Law Project (NELP), where we advocate for low-wage and unemployed workers, some of our most inspiring moments have come from being involved in campaigns where labor and the community work together for greater economic justice.
The recent passage of AB 218 — Assemblymember Roger Dickinson's "ban the box" bill — was a shining example of the labor movement working in alliance with the community to expand economic opportunity to people hardest hit by unemployment. The unions, led by the California Labor Federation and SEIU Local 1000, were an essential partner to the powerful coalition that organized with NELP for more than two years to provide a second chance to the one in five Californians with a criminal record who struggle to find work. In addition to our partners that co-sponsored and led the charge organizing in support of the bill – PICO California, All of Us or None and Legal Services for Prisoners with Children – a long list of over 135 individuals and organizations made their voices heard loud and clear across the state.
They included law enforcement officials like Police Chief Chris Magnus of Richmond, elected officials like Los Angeles Mayor Eric Garcetti, and a vast array of dedicated organizations, especially the National Council of La Raza, PolicyLink's Alliance for Boys and Men of Color, A New Way of Life, Justice Not Jails, the ACLU, Californians United for a Responsible Budget, Californians for Safety and Justice, the Anti-Recidivism Coalition, the Los Angeles Alliance for a New Economy, Oakland Rising, the California Violence Prevention Network, and the NAACP.
On the union side, the Los Angeles County Federation of Labor weighed in with a resolution that helped send a strong message of labor support to the critically-important Los Angeles delegation and individual unions, including AFSCME, the Teamsters, UFCW and the California Correctional Peace Officers Union, engaged as well when the campaign needed their help most.
In California and across the country, criminal justice reform is taking hold as an issue whose time has finally come, after the failed "war on drugs" of the last two decades. Mass incarceration has taken a heavy toll on our communities, diverting limited public resources away from education, social services and other core priorities. Thus, at the 2013 AFL-CIO Convention in Los Angeles, the Executive Council passed a resolution (No. 17) that takes a strong stand against mass incarceration by calling on the labor movement to promote funding of strategies that "assist in reintegrating people who have served their time into our communities" and ensure "full access to government services such as financial aid for education, housing and employment assistance."
It's a tall order, but here in California, the labor movement is helping to pave the way with the passage of AB 218. The legislation is simple but packs a punch. It requires the state's public sector employers—the state government, cities and counties—to remove the criminal-background checkbox from their job applications. "Banning the box" is a model hiring practice endorsed by the U.S. Equal Employment Opportunity Commission that all employers should adopt. Our state's public sector employers would be setting the example for the private sector to follow.
Banning the box doesn't in any way undermine screening for workplace safety because it still allows employers to ask about an individual's conviction history, but just later in the hiring process, after the person has met the minimum qualifications for the job. It also doesn't apply to law enforcement positions and other jobs that, by law, require a criminal background check.
Ban the box is a cause that has caught fire around the country. In addition to California, the states of Illinois, Rhode Island and Maryland embraced ban-the-box in 2013 (bringing the total to 10 states) and Minnesota expanded its policy to private employers. In addition, more than 50 cities across the U.S. have ban-the-box policies, which is double the number since 2011. The nation has taken notice, especially with California now joining the pack. AB 218 was endorsed not just by the Los Angeles Times and the Sacramento Bee, but by The New York Times as well. The New York Times got it right when it said,
This measure will help remove unfair barriers to employment that keep millions of qualified workers trapped at the margins of society. Governor Jerry Brown should sign this sensible bill.
In the nearly 25 years that I've been working on economic justice issues, I've never been involved in a campaign that hit home so deeply with so many communities. It's a cause that resonates far and wide because, at its core, it's all about the basic right to work, to compete fairly for a job and to do what's right for your family and your community.
Now, with AB 218 taking effect on July 1, 2014, the challenge turns toward implementation, especially at the county and city levels. The county labor federations and central labor councils are positioned to help lead the way for reform. Together, let's build on AB 218 at the local level to ensure that people with criminal records are given a fair shot at employment, so that the letter and spirit of the AFL-CIO's resolution are fully realized.
(Maurice Emsellem is Director of the Access and Opportunity Program at the National Employment Law Project. His post first appeared on Labor's Edge and is republished with permission.)
Government Shutdown's Silver Lining: A Corporate Hiring Guru Speaks Out
Ending the shutdown won't curtail the hiring opportunities for corporate recruiters, says one expert. It's like divorce: Once you start thinking about leaving, the odds that it will happen go up dramatically.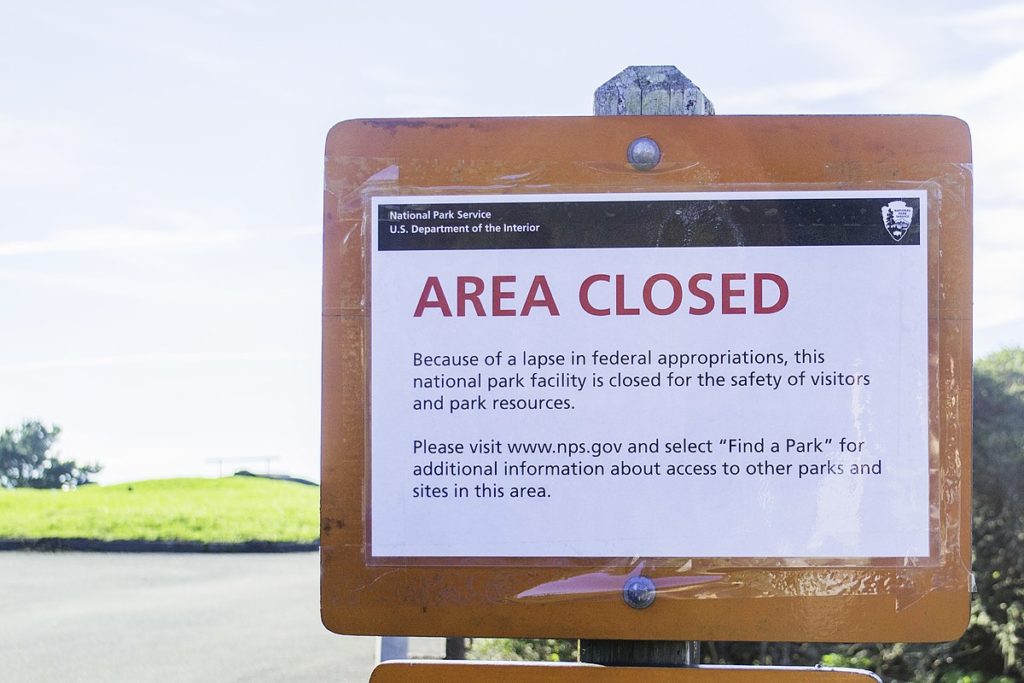 ---
In the new economic climate, even the most mission-driven of federal workers might be forgiven for abandoning the nation's parks, airways and regulatory agencies.
---
When the federal government shut down for 16 days in 2013, corporate hiring guru John Sullivan advised companies on how to raid federal government workplaces for talent.
A blog post he penned at the time caused some to charge him with being unpatriotic, he said recently, while others thanked him for the reminder that federal workers were ripe for the plucking.
This time around, the climate is even better for corporations looking to cull staff from a workforce that is already well-trained and also known for its loyalty, Sullivan tells Capital & Main by phone. He describes the current moment—with hundreds of thousands of federal employees forgoing paychecks and, in many cases, sitting at home — as tantamount to "a sale on Black Friday."
---
Congresswoman:  The shutdown could have a long-term impact on the federal government's ability to attract workers with IT skills.
---
"If you've been screaming for the last two years" about the skills-and-talent shortage, "this week there isn't one," says Sullivan, who heads the human resource management program at San Francisco State University's College of Business.
The partial shutdown, that began on December 22 when President Trump failed to secure funding from Congress for his border wall, has impacted employees at a host of federal agencies, including the departments of Agriculture, Commerce, Homeland Security, Housing and Urban Development, Interior, Justice, State, Transportation and Treasury and the NASA.
What makes this particular shutdown so suitable for raiding federal workplaces? It's not just that employee morale has taken a nosedive, thanks to a president who is at war with many of the agencies he oversees. Nor is it only the fact that Trump threatened to keep the government closed for as long as a year, a notion that "really scares people," says Sullivan.
---
With Amazon's opening new offices in the District of Columbia area, three out of four IT workers in DC say they would consider leaving their current jobs for the tech behemoth.
---
It's also the economic climate. Companies are growing. Unemployment is low. Remote work is increasingly an option. Technical advances have made looking for a job easier than it was in 2013. "You can say 'boo' to your phone and apply for a job," adds Sullivan, delivering his matchmaking pitch with such force that even the most mission-driven of federal workers might be forgiven for abandoning the nation's parks, airways and regulatory agencies.
Congresswoman Robin Kelly (D-IL), the ranking member of the House Subcommittee on Information Technology, worried, in a statement last week, that the shutdown would have a long-term impact on the federal government's ability to attract workers with IT skills. The federal government has generally struggled to attract young tech workers, and Amazon's new offices in the District of Columbia area has three out of four IT workers in DC saying they would consider leaving their current jobs for the tech behemoth.
Tech workers — and upper-salaried talent — are not the only employees coveted by the private sector, says Sullivan. Forest Service employees. Coast Guard workers. Transportation and Safety Administration agents. Any unpaid workers could be lured away, especially in states like California and Texas, where economies are strong, he maintains. An employment agency for California's casinos recently put this shout out on Twitter: "Any @TSA employees looking for new opportunities, PTGaming is hiring!" along with the popular hashtag, #shutdownstories.
The shutdown could also prompt federal employees to throw scruples to the wind and step into the infamous revolving door that leads workers from government jobs to the private sector and back again. When Sullivan was advising companies in 2013, he helped firms hire from agencies that regulated them.
"And by the way," asks Sullivan, persisting with his siren song, "if I was a regulator, [with] President Trump eliminating all those regulations, why am I needed? Why not go to the private sector?"
Sullivan, who says he is an underpaid government worker in his own right, is concerned about the public cost of his and others' efforts to lure away the federal government's top talent. The best employees will leave first, and "literally billions" in training dollars will be lost, he predicts.
But he puts the blame squarely on a public sector that undervalues its workers. Corporations that pilfer federal government workforce for talent offer a kind of public service and corrective by demonstrating the price that must be paid "for degrading public service and unnecessarily frustrating federal employees," he wrote in his 2013 post.
Ending the shutdown won't curtail the hiring opportunities for corporate recruiters, says Sullivan. "It's like divorce. Once you start thinking about [leaving], the odds [that it will happen] go up dramatically."
---
Copyright Capital & Main