A New Documentary Unspools the Life of Malcolm X
Most people know that Malcolm X began his public career by calling for black separatism. Lost Tapes: Malcolm X reveals surprising details that have not been seared into our collective view of the martyred activist.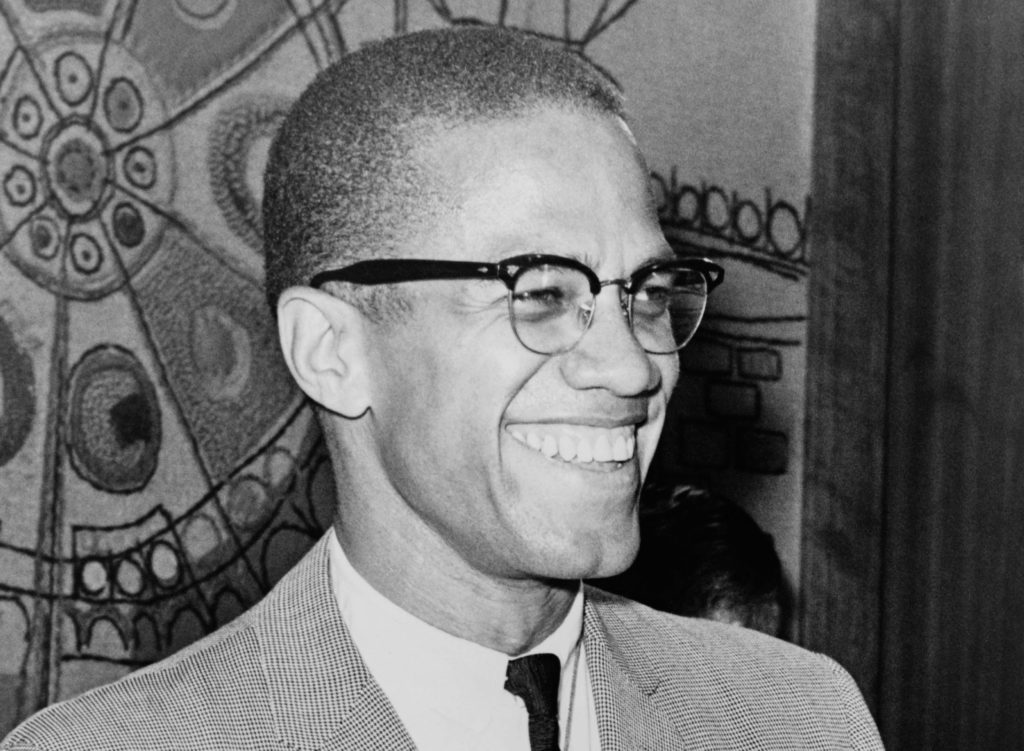 At the end of the Smithsonian Channel's Lost Tapes: Malcolm X, Ossie Davis delivers a stirring eulogy for Malcolm X, the fallen Muslim minister and human rights activist. "And we will know him then for what he was and is," Davis intones, "a Prince – our own black shining Prince!"
The haze of history has obscured some of the finer details of this remarkable leader's life, one cut short by assassination at the age of 39 in 1965. Schools go into far greater detail about the life and times of another spiritual leader, Martin Luther King Jr., but in the shadows behind King's narrative lurk remarkable stories of a prince that have been largely ignored. That's why this episode from The Lost Tapes documentary series rises above almost anything available in mainstream media.

Above: Malcolm X in Los Angeles, 1962
Most know that Malcolm, as the dominant star in the Nation of Islam, differentiated himself from King and other African-American leaders by calling for blacks to break off from, rather than assimilate into white society. At the outset, Lost Tapes: Malcolm X, which debuts tonight at 5 p.m. PST/8 p.m. EST, and repeats Tuesday, underscores how his incendiary speeches and philosophy sparked both outrage and fear by showing footage from The Hate That Hate Produced , a 1959 Mike Wallace-narrated documentary shown on New York's educational WNTA-TV that introduced the Harlem minister and the Nation of Islam to a wider (and whiter) audience.
Much of this doc treads on familiar turf: His meteoric rise and popularity, which caused NOI membership to swell exponentially; how Malcolm's philosophy deviated from other civil rights leaders', the rift with NOI leader Elijah Muhammad that led to Malcolm leaving the organization. Filmmakers Tom Jennings and David Tillman weave a fine story, thankfully bereft of any narration, using never-before or rarely seen footage to tell Malcolm's story, only resorting to simple white text on a black background to deliver essential information. The result seems more urgent and intimate, powerful and profound.
But where Lost Tapes really triumphs is in revealing details that have not been seared into our collective view of the martyred activist. First there is the matter of Cassius Clay. Few know that the boxer's conversion to Islam was mired deep in the divisions between Malcolm and the "prophet" Elijah Muhammad. Malcolm had grown to overshadow his mentor, and became a close friend to the charismatic contender. But soon after Sonny Liston failed to answer the bell in Miami on February 25, 1964, and Clay was crowned heavyweight champion of the world, Elijah Muhammad bestowed upon the boxer a Muslim name (an honor Malcolm had not been given) under one condition. The new champion had to end his friendship with Malcolm (something that Ali later publicly admitted was a mistake).
Later, there is an interview in which Malcolm publicly exposes Elijah Muhammad's fathering of eight children by six underage women who were his personal secretaries. This footage makes it seem more understandable why the NOI allegedly waged such a persistent campaign to kill Malcolm, first unsuccessfully by firebombs and then, purportedly taking down their target in a hail of bullets.
The documentary also chronicles Malcolm X's personal transformation shortly before his tragic death, which resulted in a revolutionary change in his outlook. After leaving the NOI, Malcolm went on a global spiritual journey that included a pilgrimage to Mecca in April of 1964, where he had a profound epiphany. Malcolm speaks of seeing Muslims of all colors interacting as equals and how the whites he had met there were not like those found in America, that their dedication to God allowed them to believe in the oneness of all people.
Inspired by this trip he started the Organization of Afro-American Unity (OAAU), a secular group that advocated Pan-Africanism, and promoted internationalizing the plight of African-Americans. This broadening of his views also made him make amends to those he criticized in the past. We see footage of an interview in which he not only forgives black leaders for having attacked him, but also apologizes to all he had ever attacked, culminating in him preaching solidarity and cooperation between leaders.
It's a huge moment that seems to have been lost as the years have passed, and it makes this venture all the more invaluable.
---
Copyright Capital & Main
'Skeleton Crew' Is a Play With a Moral Spine
Set in a Detroit automobile outfitting plant, Dominique Morisseau's drama grabs you from the start with its focus on blue-collar men and women, and their struggle for dignity and self-respect.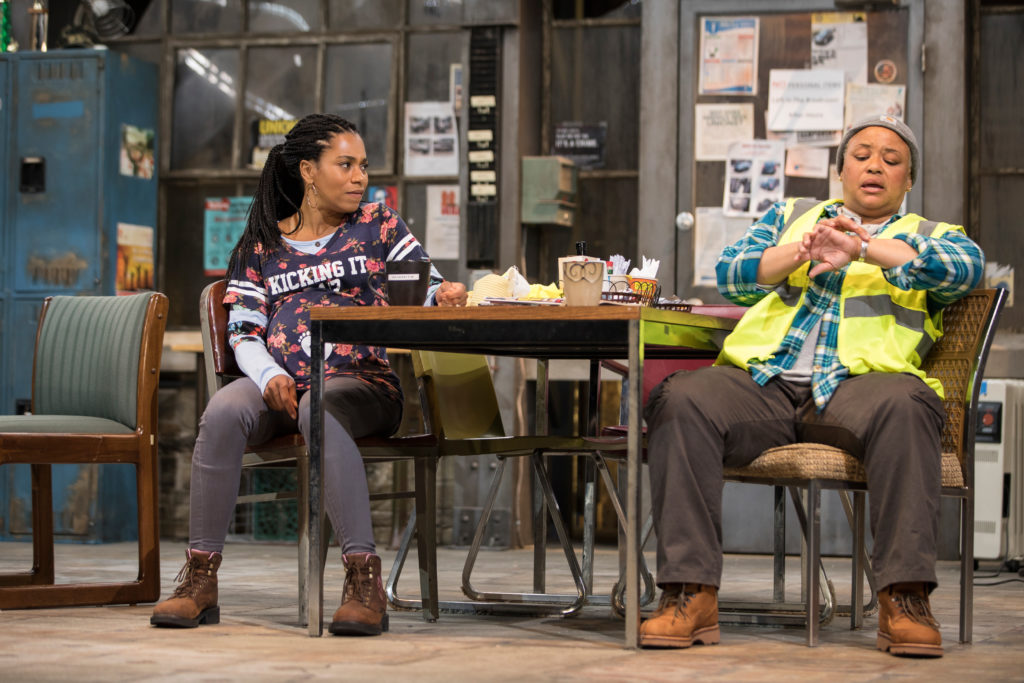 Working-class men and women of color are rarely front and center in today's media and, likewise, are presented all too occasionally on the American stage. So it's buoying to see that trend bucked in playwright Dominique Morisseau's percipient and well-crafted drama, Skeleton Crew. The play is the final installment in her Detroit  Project Trilogy; the first, Paradise Blue, is set in the 1940s amidst displacement caused by urban renewal and gentrification, while the second, Detroit '67, transpires on the eve of the 1967 Detroit riots sparked by a police action.
Directed by Patricia McGregor at Los Angeles' Geffen Playhouse, Skeleton Crew is a play with a moral spine. It takes place in 2008, when the shrinking U.S. auto industry is being further downsized. Morisseau's engaging quartet of characters — Faye (Caroline Stefanie Clay), Dez (Armari Cheatom), Shanita (Kelly McCreary) and Reggie (DB Woodside) – are employed at an automobile outfitting plant. Faye, Dez and Shanita are workers on the line while Reggie (who has a wife and kids, and has pulled himself together after a troubled youth) is their supervisor.
The first three customarily mingle in their break room (designer Rachel Myers' impressively cluttered, dingy and detailed set), trading the sort of familiar barbs and genuine concern for each other common among longtime co-workers. They also face off on philosophy: Upper-middle-aged Faye and the younger, pregnant Shanita take pride in their labor, while Dez, though a good worker, is a malcontent scornful of management and firm in the belief that everyone needs to watch out for himself. He's a thorn in Reggie's side, for while Reggie wants to be supportive of his workers, he must act at the behest of higher management. For his part, Dez resents Reggie's authority, and a palpable unease exists between them.
Besides this male matchup, we're made privy to Dez's attraction to Shanita, who mostly turns away his advances, but every now and then displays a hint of interest. Most poignant is Reggie's regard and affection for the lesbian Faye, which has roots in his boyhood when she loved, and lived, with his now-deceased mom.
These people's various predicaments intensify when rumors spread of the plant's shutdown — a disaster for all, but a particular calamity for the already near-broke Faye who, one year short of retirement, would lose her pension. The crisis forces each of these people to make a choice.
A sound piece of social realism, Skeleton Crew grabs you from the start in its focus on blue-collar men and women, and their struggle against odds for dignity and self-respect. Morisseau not only furnishes these characters a platform for their travails, she endows them with strong values, big hearts and the opportunity to choose between right and wrong.
Unfortunately, the performance I attended did not soar. Many exchanges lacked a fresh edge. The actors certainly had their characters down, but too often they appeared to be coasting on technique. (This seemed particularly true of Clay, who performed the role to great accolades in Washington, DC in 2017, also under McGregor's direction). Additionally, some of the stage movement was not entirely fluid; in confrontations, actors sometimes would just stand and face each other in an artificial way. And Cheatom's interpretation of Dez struck me as a bit overly churlish and depressive: I needed more glimpses of the intelligence and edge that would secretly attract the strong, self-directed Shanita.
The most compelling moments belong to Woodside, well-cast as a man trying his best in difficult circumstances to do the right thing.
---
Gil Cates Theater at the Geffen Playhouse, 10886 Le Conte Ave., Westwood Village; Tues.-Fri., 8 p.m.; Sat., 3 & 8 p.m. Sun., 2 & 7 p.m.; through July 8. (310) 208-5454 or www.geffenplayhouse.org