'Tis the season of miracles.
That's not a phrase that sits easily with the modern mind. Nevertheless, the stories with which we mark this time of year all contain gestures, unexpected motions and things hoped for — but that are not at all certain or even vaguely possible. The lamp held enough oil for a couple of days at most, but it stays lit for eight – until more can be brought from a distance. A peasant sees the Virgin Mary but, of course, the local bishop doesn't believe that such a simple person would be visited by Her, but another vision accompanied by long-stemmed red roses convinces him. A poor working family bears a child in circumstances no middle class American can quite grasp, and people think this one will be the liberator of his people. Those are miracles.
Of course, these stories update a deeper and even older human experience when the ancients awaited the sun's return. They watched as the light waned and the days grew shorter, hoping that it would not disappear altogether and leave them in darkness and hunger. Then it returns, guaranteeing the light, warmth and life-giving sun that mean survival. This moment was so important that people built monuments to mark the solstice – places like New Grange in Ireland, where the morning light only penetrates the deep interior on that one day of the year's cycle. A miracle.
This has been a year of miracles. No one expected an uprising of fast-food workers to abandon their minimum-wage jobs and parade through the streets of major American cities protesting their pay and working conditions. No one expected a campaign of civil disobedience against a giant like Walmart. Certainly no one expected people to get arrested protesting in a place like the warehouses of the Inland Empire.
No one expected this to be the year of raising the minimum wage. The President talked about it, but everyone knew Congress would do nothing. So cities and counties and states across the country acted. From New Jersey to Albuquerque to New York to Connecticut, from Montgomery and Prince counties in Virginia to SeaTac, Washington — all voted to raise the minimum wage. Here in Santa Monica the city council set a new wage standard for hotel projects of $15.37. Citizens in these places understood that workers could no longer live on the low scale set by the federal government – so they raised it themselves.
For years, Hyatt hotels would not sign a contract with its workers. For years they kept them at minimum wage. For years Hyatt was the wedge in the hospitality industry keeping their employees voiceless, divided, powerless. Then Long Beach – not a known location of embedded progressives – passed a wage standard for hotel workers, blindsiding Hyatt and its allies. Now Hyatt has signed a national agreement with the hotel workers union and five new hotels actually have contracts in cities where none had ever existed before. For these workers, a miracle indeed.
But miracles never happen by accident. They take hard work. Hundreds worked on that campaign for decent wages in Long Beach. Someone had to go get the oil to keep the lamp burning. Someone had to speak truth to power, keeping the pressure on the fast-food business, so voters would understand they had to support higher wages. Someone had to tell the bishop twice – and bring roses – to get him to listen. Lots of people had to suffer as deeply as the pangs of birth for the Apartheid government of South Africa to dismantle its oppressive system, and, equally, for Americans to end segregation in the United States. (Who even thought there would be movies this year about both these breakthrough events!)
Earlier in the year the Catholic Church elected another Pope. No one expected much. He seemed compassionate enough, but his track record was mixed at best – and he himself had already submitted his retirement letter. Instead he sounds like a young man on a mission. He speaks of justice. He spends his birthday with homeless people. He calls on the religious everywhere "to eliminate the structural causes of poverty." Like the solstice itself, born in winter darkness, he brings words of light and hope.
(Photos: Warehouse Workers United)

LISTEN: How Two African-American Entrepreneurs Are Determined To Change Diets In The Black Community
On the latest episode of "The Bottom Line" podcast, Naturade's Claude Tellis and Kareem Cook share how their own families' experience with diabetes has spurred them to promote healthy eating options.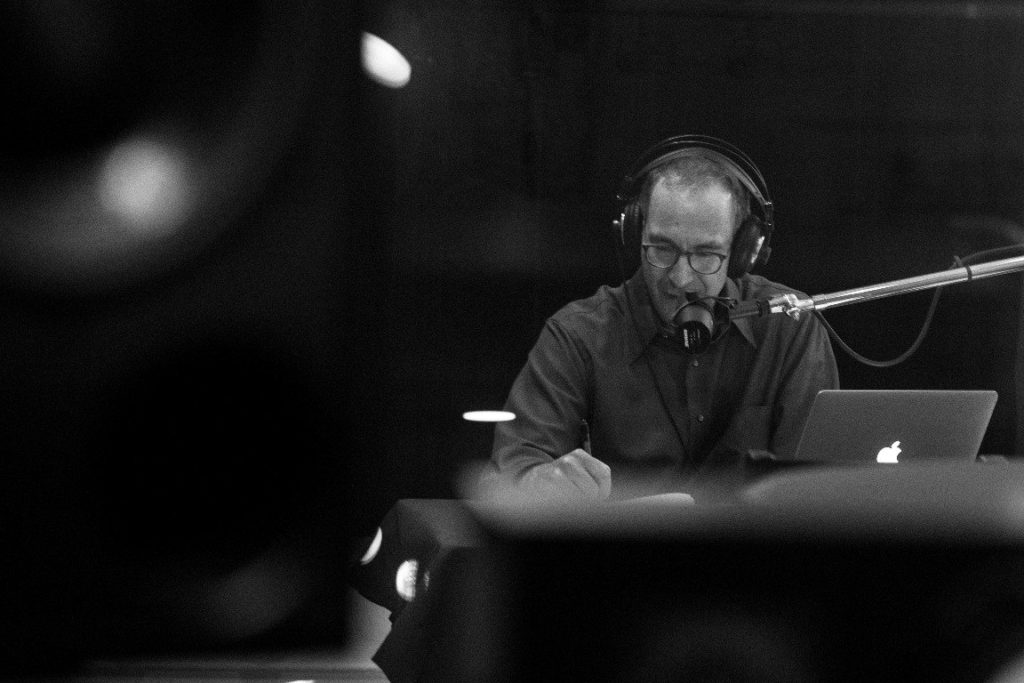 Many entrepreneurs pride themselves on solving some sort of "pain point" for their customers. But as Claude Tellis and Kareem Cook, the co-owners of health-products provider Naturade make clear, some pain points are a lot more serious than others.
"I had an uncle that went into the doctor, wasn't morbidly obese or anything, lived in Louisiana and . . . the family was faced with, 'Do we amputate both of his legs or not?'" Tellis told me on the latest episode of my podcast, The Bottom Line. "He never made it out of the hospital. He died, and he was about 55 years old."
Another uncle, says Tellis, who serves as Naturade's CEO, "was faced with losing a couple toes." Eventually, "they had to take his leg from the knee down."
In the African-American community, dealing with this grim loss of life and limb—often brought on by diabetes and peripheral arterial disease—has become disturbingly routine. "You just kind of grew up with insulin in the refrigerator," says Cook, Naturade's chief marketing officer.
And so Tellis and Cook have set out to combat this crisis by helping underserved populations—especially those in black neighborhoods—eat better. Their vehicle for sparking change is Naturade, which they acquired in 2012 for $8 million.
Although the Orange, Calif., company is nearly a century old, Tellis and Cook have revamped it completely, including introducing a new product that is now their No. 1 seller: VeganSmart, a plant-based meal replacement that is high in protein, low in sugar, and full of vitamins and minerals. Its suggested retail price is $35 for 15 servings.
"What we really wanted," says Tellis, "was something that had Whole Foods quality that could be sold to a Walmart consumer."
To achieve that vision, they've built the brand methodically. Step one, Tellis says, was making sure that vegans bought in, so that "people when they look online will see that there's an authenticity and there's a rigor" to what's being offered.
From there, they handed out VeganSmart at Wanderlust yoga festivals, aiming to attract a hip, upscale crowd. This helped advance a "premium viewpoint of the product," Tellis says.
Finally, there came the last step: bridging into urban America. To catch on there, they've adopted an influencer strategy, tapping rappers like Styles P and Da Brat and professional basketball players to promote VeganSmart. (Grant Hill, soon to be inducted into the NBA Hall of Fame, is an investor in Naturade.)
The result is a profitable company that is now selling into, among other retailers, both Whole Foods and Walmart—just as Tellis and Cook had planned it.
Not that any of this has come easy. The duo, who met as Duke University students in the early 1990s, have played in the health-food space for more than 15 years now.
Their first venture, launched in 2002, was a vending machine company called Healthy Body Products, which supplied nutritious snacks and drinks instead of junk food and soda. The business won contracts with the Los Angeles Unified School District, but it was difficult to scale. So Cook and Tellis ultimately sold the venture—but not before gaining some insight into what it takes to persuade those in the mainstream to eat right.
At one point, they brought in actor Michael Ealy (then fresh off one of the Barbershop films) to talk to the students about the importance of maintaining a good diet. "One of the biggest things we learned in our first business was how to make it cool," Tellis explains.
And, of course, if that doesn't work as a motivator, there's always a second message to fall back on. "Everyone wants to be cool," says Cook. "And no one wants to die."
You can listen to my entire interview with Tellis and Cook here, along with Bridget Huber reporting on Impact America Fund's efforts to help improve low- to moderate-income areas, and Karan Chopra laying out what small rice farmers in West Africa can teach American business leaders.
The Bottom Line is a production of Capital & Main.