Middle School Teachers Face a Fall Term of Uncertainty
Middle school is where many students branch out academically. Some seem to thrive online, while others have "dropped off the map."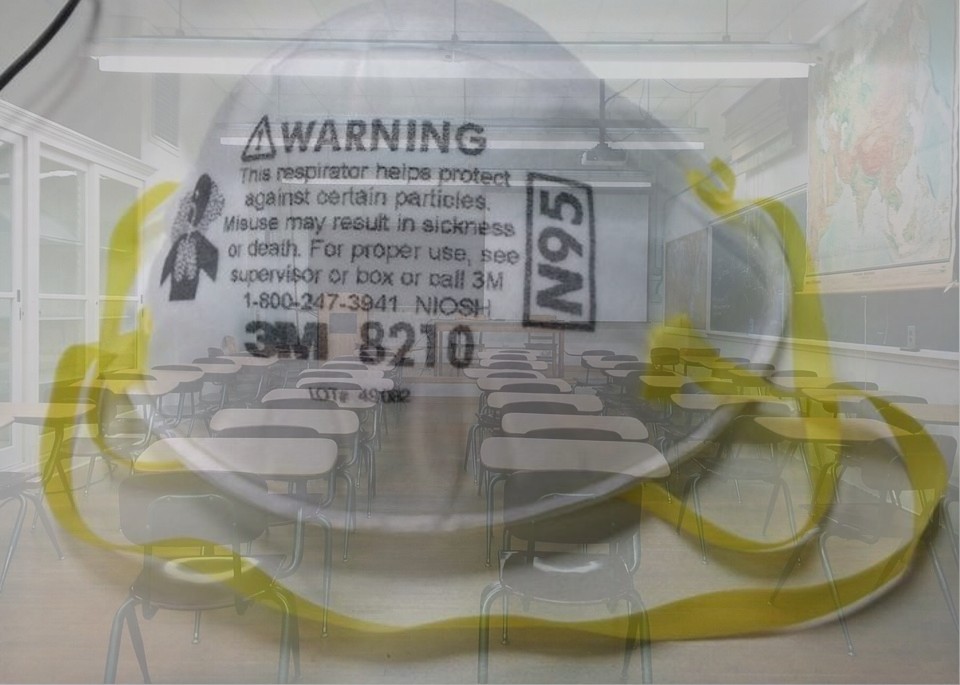 While elementary school teachers wrestled with huge problems about how to teach the three R's online, middle school teachers found that distance learning created a whole different set of challenges. Middle school is where many students branch out academically; middle school years are also when children make the transition into adolescence — where bravado and rule breaking kick in, and where the presence of calm but firm authority figures can be particularly important.
In the North Highlands neighborhood of the greater Sacramento metropolitan area, Ruth Santer teaches art to Community Outreach Academy middle schoolers. Her school, a charter that is in the Twin Rivers Unified School District, caters to high numbers of immigrants from Russia, Ukraine and the Middle East.
Last spring, when schools had to make a fast transition to online learning, it was near the end of the school year, and Santer felt that she knew her cohort of students well enough that they would work with her to make the new model of teaching successful. "I was about to start a project where we made animated movies in teams. I'd gotten cameras and tripods through grants. [Suddenly,] of course, we couldn't do any of that. My advanced class was about to do a mural for the school. Of course, that's gone. I'm in mourning for it."
Some of Santer's students seemed to thrive online, replacing their original art projects with made-at-home animated movies and other art, helped by her online lessons and by YouTube and other explainer sites; but others, Santer said, simply "dropped off the map. I had 60 to 70 percent participation in the spring, but [only] 50 percent submitted their final projects. None of my special-ed kids did anything. We reached out, the special-ed teacher reached out. Nothing. It was a serious flaw."
* * *
At the Stevenson College and Career Prep, a Title I middle school on the border between Boyle Heights and East Los Angeles, special-education teacher Marcela Chagoya, 47, experienced a similar frustration with the limits of online learning. Some of her students are on the autism spectrum; others have auditory or visual processing difficulties; still others have ADHD or a range of emotional problems. Each student has an individualized education plan, which, in normal times, as the name suggests, results in the teachers tailoring lessons to meet the student's particular, individual needs.

---
Where Marcela Chagoya was used to repeating lesson instructions perhaps five times in her in-person special-education classes, she found that, online, the students' attention
wandered even more than usual.
---

When the school had to move to distance learning, all of that was thrown up in the air. Chagoya was so frustrated with the ancient Apple MacBook provided to her by the school that she reached into her own savings for an upgrade. Although that provided her with technology, such as a whiteboard application that largely mimicked the SMART Board that she used in class, it didn't solve one problem: Her special-education students were having to learn on computers with which they were unfamiliar. Even basic software problems became mountainous obstacles. "Zoom did an update," she recalls. "The kids can't read at grade level. Trying to get these kids to update their browser was a beast. It took me and assistant an hour or two."
Where Chagoya was used to repeating lesson instructions perhaps five times in her in-person special-education classes, she found that, online, the students' attention wandered even more than usual. She would, she calculated, now have to repeat the same instructions 10 times. She tried to incorporate more visual props into her lectures, but found that after about five minutes on Zoom, students — especially those with ADHD diagnoses — lost interest and disengaged. The students struggled mightily, and many had parents who lacked the time to spend helping them navigate the new distance learning systems.
Now, with the new school year about to get underway, Chagoya worries that she and her students are taking part in one giant leap into the unknown — despite the fact that she had spent her whole summer on training webinars designed to help special-education teachers succeed with distance learning (time and effort for which she was not recompensed by the district). "My students are already behind due to learning disabilities," she says. "I have skills, patience and love for the vocation to help them on their way. But humans are social beings; we learn from each other. This is an experiment. My students will make some gains, but it will involve parent support — not just relying on Zoom screens."
As the start of the new school year neared, Ruth Santer, in Sacramento, was also increasingly concerned. She knew that her district was attempting to codify rules and responsibilities that would better ensure student involvement. But even though, come the start of classes, she will be expected to take attendance each day, she suspected that many students would still disengage if left entirely online.
Belatedly, the school district has also realized that this is a problem, and is looking for ways to bring in at least some students to meet up periodically with teachers in person. "We have a lot of English learners," Santer explains. "The real newcomers will come on campus. We have one teacher, in a big room, for an hour a day. English learners and special-needs learners need face-to-face contact."
* * *
For Shefali Nanavati, who teaches math at Redwood Day, a private elementary and middle school in Oakland, the decision to go entirely online in the fall was both gut-wrenching and inevitable.

---
"I'm really worried about the new students," Shefali Nanavati admits. "I don't know their names, their personalities. It's really hard on Zoom. How will I build a classroom community?"
---

With the resources available to a private school, Nanavati and her colleagues made the move to online learning within days of March's stay-at-home orders. Her students didn't miss more than a few days of classes. Even so, she found it extremely difficult to get them to turn in all their assignments, and even harder to do proper assessments of where they were academically — and that was for students with whom she had already developed an in-person rapport earlier in the academic year.
Fearing what would happen if they began a new year online, with new students whom the teachers did not know, Redwood Day spent much of the summer preparing a detailed hybrid model that would have allowed the children to return to the school part-time, learning in small pods a couple of days a week, while the teachers rotated in to teach them — and to record the lectures on Zoom so those students whose days it was to remain at home, or whose parents were uncomfortable with them returning to any in-person classes, could also learn from afar.
Nanavati was confident that the lesson plans would work well for the students — though she feared that no matter how many precautions the school took, children being children, they would inevitably break the social distancing rules and risk triggering a local COVID outbreak. Then, in mid-July, Alameda County, of which Oakland is a part, was put back on the state's watch list, and shortly afterward Gov. Gavin Newsom issued his order that schools in watch-list counties would have to stay online. Notwithstanding all the planning for socially distanced pods of students, Redwood Day would be completely remote once more.
"I'm really worried about the new students," Nanavati admits. "I don't know their names, their personalities. It's really hard on Zoom. How will I build a classroom community? Set norms or routines? We're going to have to be creative. It's going to take a lot of time."
Nanavati's Redwood Day colleague, 26-year-old Brisa Camacho-Lovell, who teaches Spanish to the older elementary schoolers and to the middle schoolers, agrees. "My fear is that I can't visualize what the classroom looks like, and so much about teaching is creating an atmosphere in the classroom, a safe space where [the students] can be vulnerable and take risks." That is, she says, particularly true when a teacher introduces students to a foreign language for the first time.
"For the first week," Camacho-Lovell explains, "I speak no English, just Spanish. But I use actions, am very repetitive. I make it accessible, not allowing room for them to panic." How, she wonders, can she provide visual, acted-out clues to words when she's not near her students? How can she hold their attention long enough to help them make that initial, vital-but-subtle jump toward comprehension? "I teach them actions for verbs. All of these things you lose when you're online."
---
Copyright 2020 Capital & Main