Meet Mike Antonovich's Minimum Wage Hitman
Los Angeles County Supervisor Mike Antonovich has hired a corporate-sponsored lobby group and PR firm to conduct a so-called "study" of the minimum wage.
Under Antonovich's orders, the County is going to pay $55,000 to the Washington, D.C.-based Employment Policies Institute (EPI) to help him undermine a plan to create a countywide minimum wage that would reach $15 an hour by 2020, similar to the one recently passed by the City of Los Angeles. The policy would cover about a million employees in the unincorporated areas of the nation's largest county.
Any one of the supervisors can authorize the county's CEO to commission an analysis of a policy being considered without a vote from the other four members. That's what Antonovich — who chairs the board meetings and prefers to be called the county's "mayor" — did at the end of June.
Antonovich asked EPI to do extensive research on for-profit and nonprofit employers in the county's unincorporated areas – all on a three week timeline, by July 17, before the board is scheduled to vote on the minimum wage plan at its July 21 meeting. Antonovich wants EPI to conduct a survey of employers, analyze the impact of a minimum wage hike, and analyze complex annexation issues, among other topics. Under Antonovich's order, the county will also pay to fly EPI "researchers" to LA to present their "findings" at the board meeting.
According to local economists, what Antonovich asked for would be an impossible task on that budget and timeline for any research organization. But, as Antonovich surely knows, EPI isn't really a research organization. It is a front group for the restaurant industry, the tobacco industry, the alcohol industry, agribusiness, the food industry, and other corporate lobby groups.
This would all be a funny joke if it wasn't such an outrageous waste of taxpayers' dollars.
Hardly anyone takes EPI seriously as a source of impartial information. Asking EPI to do a "study" of the minimum wage is like asking the National Rifle Association to look into the advantages of gun control or hiring Donald Trump to examine the pros and cons of Mexican immigration.
If EPI's corporate sponsors had their way, we'd be back to the days before Congress passed the Fair Labor Standards Act in 1938, which established the minimum wage.
There's no way that Antonovich could be unaware of EPI's role as a corporate front group and its reputation for distorting the truth. It has been the subject of widely-publicized investigations and exposes by the New York Times, the Washington Post, the Boston Globe, USA Today, CBS' 60 Minutes, CNN, the Center for Media and Democracy, Citizens for Responsibility and Ethics in Washington, and many other organizations.
Moreover, there's no need for a new study. In late June, the LA County Economic Development Corporation presented the Board of Supervisors with its own 72-page report that included a thorough survey of a thousand employers within the county as well as a review of three separate studies sponsored by the Los Angeles Area Chamber of Commerce (conducted by Beacon Economics), the City of Los Angeles (conducted by UC-Berkeley economists), and the LA County Federation of Labor (conducted by the LA Economic Roundtable). Antonovich's move to hire EPI is simply a ploy to delay and debunk a vote on the minimum wage.
EPI is the brainchild of Richard Berman, a former anti-union attorney and restaurant industry executive who, since 1986, has worked as a lobbyist and hired gun for corporations and corporate trade associations. Before setting up his own PR operation, Berman worked as a lawyer for Bethlehem Steel and Dana Corporation (1967-72), as labor law director for the U.S. Chamber of Commerce (1972-74), and for the Steak and Ale and the Pillsbury Restaurant Group restaurant chains.
As a lobbyist and PR flack, his clients and benefactors have included Cracker Barrel, Hooters, International House of Pancakes, Olive Garden, Outback Steakhouse, Red Lobster, Steak & Ale, TGI Friday's, Uno's Restaurants, and Wendy's – restaurant chains that pay most of their employees poverty-level wages and oppose raising the minimum wage. He's also been on the receiving end of checks from Coca-Cola, Cargill, Monsanto, and Tyson Foods, among other corporations.
Not surprisingly, Berman has a long association with the National Restaurant Association (sometimes called "the other NRA"), the major corporate lobby group that opposes increases in the minimum wage. He's worked closely with the NRA's lobbyists to oppose minimum wage, sick leave, and other laws designed to help working families. He's also written column's for Nation's Restaurant News, the industry's trade publication.
EPI, which calls itself a "non-profit research organization dedicated to studying public policy issues surrounding employment growth," shares office space with Berman's lobbying firm in Washington, D.C. Nowhere on its website does EPI mention its funding and close ties to the restaurant industry and other corporate interests. In fact, the National Journal reported that EPI was "started in 1992 by a group of restaurant companies."
EPI has no staff of researchers or policy analysts. All it produces is propaganda designed to destroy the credibility of policies that hold big business more accountable and that require corporations to be more responsible toward consumers, the environment, and employees.
Berman's modus operandi is to create non-profit front groups, attack-dog web sites, and phony institutes designed to look like independent research organizations. The whole purpose of this sham is to defend Berman's corporate clients' interests by attacking their critics, allowing his clients to remain out of public view.
Berman admitted that companies "can pay us to represent them and retain their anonymity," the Boston Globe reported.
According to a study by Citizens for Responsibility and Ethics in Washington (CREW), Berman runs at least 23 industry-funded projects out of his PR firm. A New York Times investigation of Berman's network of corporate front groups found that he uses the same attack-dog tactics to wage disinformation campaigns to attack consumer, safety, public health, and environmental groups on behalf of his business clients.
In addition to EPI, Berman also founded the American Beverage Institute (ABI), another industry front group which he uses to oppose restrictions on alcohol use. Wearing that hat, Berman waged a campaign attacking Mothers Against Drunk Driving (MADD), which had mounted a campaign to make all convicted drunken drivers install ignition systems that prevent them from starting their cars when intoxicated. According to Slate, "ABI wants to weaken drunken-driving regulation by persuading MADD's donors to stop giving money to the organization." Berman claimed that MADD's goal would amount to "de facto Prohibition."
On behalf of his agribusiness clients, Berman went after the Humane Society, which was exposing the brutal conditions faced by livestock in factory farms. Rather than address the real issues of cruelty to animals, Berman accused the Humane Society of wanting to "force us all to be vegetarians — or vegans." Humane Society President Wayne Pacelle called Berman "a front-man for industries perpetrating animal abuse." Ironically, Antonovich is the LA County Board of Supervisors' most passionate animal lover.
Another of Berman's scams is the Center for Consumer Freedom (CCF), founded in 1995 — with $600,000 from tobacco giant Philip Morris and other corporations — to oppose limits on smoking in restaurants and hotels. Lawyers and investigators for a multi-state lawsuit against the tobacco companies discovered a document in which Philip Morris said it needed a consultant who was both a "hospitality industry insider as well as a legislatively astute individual," reported the Washington Post. Berman clearly fit the bill. CBS' 60 Minutes called Berman "the booze and food industries' weapon of mass destruction." The title of its Berman profile: "Meet Dr. Evil." (Berman even graduated from Transylvania College – no kidding!).
In 2007, the Indoor Tanning Association (ITA) hired Berman and Company to counteract research showing that indoor tanning led to adverse health effects, including cancer, which triggered legislation limiting access to tanning beds. Berman used one of his CCRF front groups to initiate misleading op-ed columns that distorted the science documenting indoor tanning's links to cancer. But Berman's efforts backfired Despite his efforts, the Federal Trade Commission eventually cracked down on his clients for deceptive advertising and the Food and Drug Administration announced stricter rules for tanning beds, especially to protect vulnerable teenagers.
Last year, the New York Times exposed a speech that Berman gave to oil and gas executives (from Halliburton Company, ExxonMobil, Devon Energy, Noble Energy, and other corporations) at an event sponsored by the Western Energy Alliance in Colorado Springs in June 2014. Someone secretly taped Berman's remarks and leaked it to the Times, which reported that he told his audience that "if the oil and gas industry wants to prevent its opponents from slowing its efforts to drill in more places, it must be prepared to employ tactics like digging up embarrassing tidbits about environmentalists and liberal celebrities."
The Times reported that Berman told the executives that they "must be willing to exploit emotions like fear, greed and anger and turn them against the environmental groups. And major corporations secretly financing such a campaign should not worry about offending the general public."
"You can either win ugly or lose pretty," said Berman, according to the Times. "Think of this as an endless war."
The Times also raised questions about Berman's possible abuse of federal tax laws. The so-called non-profits under Berman's control are hardly charitable operations and, the Times noted, "barely exist separate from his firm." The boards of these groups are comprised of Berman's employees, ex-employees, and executives and consultants for the restaurant and beverage industries. The nonprofits pay Berman's firm for such services as accounting, copying, rent, and staff work. In fact, Berman's for-profit firm gobbles up most of the budgets of many of the nonprofit front groups that Berman controls. Berman's non-profit front groups often direct most of their budgets to Berman's for-profit firm. For example, in 2008, CCF received $1.52 million in contributions; $1.41 million of it — or 92.7% — went to Berman and his PR firm, according to an investigation for the Humane Society by Pulitzer Prize-winning journalist Ian T. Shearn.
In other words, Berman is a scam artist and EPI is just one of his scams. All these corporate front groups are designed not only to influence public opinion and public policy, but also to make Berman rich. Rather than pay Berman directly, corporations pay Berman's phony front groups, who, under Berman's close control, turn around and write checks to Berman and Company, his PR firm. In an expose of Berman's web of front groups, the New York Times reported that Berman's firm "receives millions of dollars from business" in order to wage these campaigns.
In a story last year, the Times reported that
"the Employment Policies Institute has no employees of its own. Mr. Berman's for-profit advertising firm, instead, 'bills' the nonprofit institute for the services his employees provide to the institute. This arrangement effectively means that the nonprofit is a moneymaking venture for Mr. Berman, whose advertising firm was paid $1.1 million by the institute in 2012, according to its tax returns, or 44 percent of its total budget, with most of the rest of the money used to buy advertisements."
So when Antonovich hands EPI a check for $55,000 of LA County taxpayers' money, it may help Berman pay the mortgage on his McLean, Virginia mansion, which he purchased for $3.3 million in 2006, according to a CREW report.
In recent years, Berman has been a busy guy because of the growing grassroots movement to increase the minimum wage at the local, state, and federal levels and to push fast-food chains like McDonalds and big corporations like Walmart to stop paying poverty-level wages. Wielding the Employment Policies Institute like a hammer on behalf of his business clients, Berman tries to discredit any group the advocates raising the minimum wage.
In its crusade against the minimum wage, Berman and EPI issue misleading "reports," pen op-eds columns in newspapers, and pay for radio and TVs, all filled with business propaganda empty of any rigorous analysis or credible information. Last year, during an interview on his MSNBC show, All In, host Chris Hayes repeatedly asked EPI's "research director" Michael Saltsman, "How many economists do you have on staff?" Saltsman refused to answer.
Newspapers and other media outlets often mention EPI without identifying it as a corporate-sponsored group or mentioning that its creator, Berman, is a PR shill for business interests or that Saltsman has no graduate training in economics and does no independent research. At the end of Saltsman's op-page column in March in the Los Angeles Business Journal, in which he opposed L.A. Mayor Eric Garcetti's proposal for a citywide $13.25 minimum-wage, the paper described EPI as "a conservative Washington think tank." Likewise, in an article last April about growing demands by fast-food workers to increase their low pay, the Los Angeles Times quoted Saltsman, identifying him as the research director of the "conservative think tank Employment Policies Institute." Neither paper mentioning that EPI it is funded by the restaurant industry.
Even the name of Berman's anti-worker front group is a clever ploy, designed to confuse people with its initials, which are the same as those of the Economic Policy Institute, a research institute that is transparent about its funding from foundations and labor unions. The Economic Policy Institute was founded in 1986, five years before Berman created the Employment Policies Institute.
In a speech to corporate big-wigs, reported by the New York Times, Berman boasted that in an effort to undermine campaigns to raise the minimum wage, "I get up every morning and I try and figure out how to screw with the labor unions."
Last year, Berman and the Employment Policies Institute paid for a full-page ad in the New York Times attacking the over 600 economists who had signed a letter in support of raising the federal minimum wage to $10.10 an hour. Referring to President Obama, who had mentioned these economists in his remarks on behalf of a higher minimum wage, the ad claimed: "Many of the 600 economists you rely on are radical researchers or full-time employees working at union-backed groups. Of those who support a higher minimum wage, 45 percent don't specialize in labor economics." Later that day, Businessweek — hardly a liberal outlet — exposed Berman's big lie. It pointed out that, "The vast majority of the letter's signers, organized by the labor-backed Economic Policy Institute, are in the mainstream of the profession. They include some of the most prominent living economists, including seven Nobel Prize winners and eight former presidents of the American Economic Association."
As part of its campaign to debunk an increase in the federal minimum wage to $10.10, EPI sponsored a series of TV and radio commercials. Its TV ad featured a fortune teller advising an actor portraying President Obama that his plan to raise wages will result in up to a million people losing their jobs. The voiceover at the end of the spot remarks: "It doesn't take a fortune teller to know what happens when you raise the minimum wage." According to CNN, EPI planned to spend between $500,000 and $1 million on the ads, which didn't mention that EPI is funded by the restaurant industry.
Not surprisingly, Berman's double-dealing and ethical challenges involve politicians as well as business. In 1993, Berman donated $25,000 to Kennesaw State College in Georgia, targeted to a course called "Renewing American Civilization" taught by Congressman Newt Gingrich, on the condition that Gingrich incorporate ideas supported by EPI on the evils of the minimum wage, including the notion that "entry level positions are not necessarily dead end." In the course, Gingrich showed a promotional video made by one of Berman's biggest clients, Chili's, that praised the firm's founder Norman Brinker.
The House Ethics Committee later revealed that Berman's contribution was solicited by GOPAC, Gingrich's political action committee. In sending the check, Berman wrote a cover letter thanking Gingrich for his help in enabling Berman to testify at a Congressional hearing. Berman's dealings with Gingrich was part of the evidence used by the House in 1997 when it voted 395-28 to reprimand Gingrich and fine him $300,000 for ethics violations.
Some Board of Supervisors watchers are scratching their heads, wondering why Antonovich would associate himself with such a disreputable organization like EPI and why he would waste taxpayers dollars by doing so. The answer may have something to do with Antonovich's political future.
Antonovich began his political career in 1969 when he was elected to the Los Angeles Community College Board of Trustees, and continued it with six years in the State Assembly (1972 to 1978), followed by the past 35 years on the LA County Board of Supervisors, where he's served since 1980. Most people figured that he'd retire after leaving the Board of Supervisors next year as a result of term limits.
But the 75-year old Antonovich hopes that this isn't the end of his political career. He has indicated that he's seriously interested in running for the state Senate seat that will be vacant because incumbent Sen. Carol Liu also faces term limits. In his last several campaigns, Antonovich has faced little opposition and hasn't had to raise much money. But the race for the state Senate seat – which extends from Burbank and Pasadena along the San Gabriel foothills out to Upland — promises to be very competitive. Moreover, registered Democrats greatly outnumber Republicans in that district and its voters have consistently sent Democrats to Sacramento.
To overcome these obstacles, Antonovich, a Republican, will have to raise a lot more money than he's done in his past few election campaigns. EPI's close ties to the restaurant, tobacco, agribusiness, and alcohol industries might come in handy.
---
This article is crossposted from the Huffington Post with permission.
Los Angeles' Measure B Is a Moonshot Aimed at Creating a Public Bank
A baby step toward establishing municipal banking in America's second-largest city would be a giant leap for this national movement.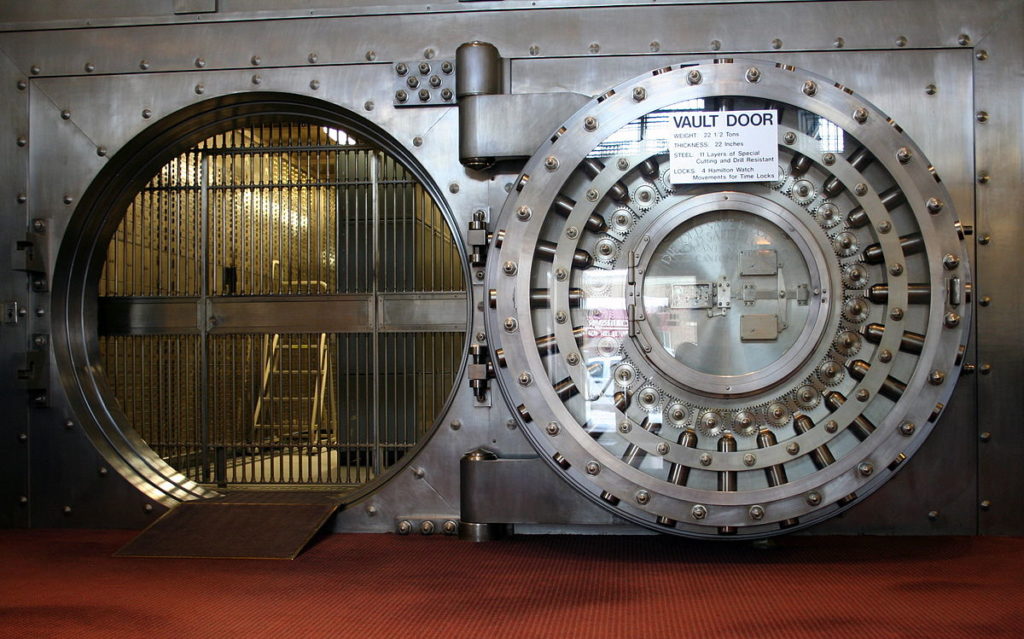 A ballot measure in support of creating a public bank in Los Angeles could serve as a referendum on an idea that has gained traction in cities and states across the country since the 2008 financial crisis.
"To have a resounding 'Yes' vote from Los Angeles, which is one of the most powerful opinion centers of the world, would be tremendously historic," says Trinity Tran, co-founder of Public Bank LA, an advocate for Measure B, which would amend the city charter to allow the city to establish a municipal bank.
But Measure B is a baby step in what promises to be a lengthy process to set up a municipal bank whose stated purpose is to provide the nation's second-largest city with a socially responsible and cost-effective alternative to Wall Street banks.
The movement for public banks draws inspiration from the success of a 99-year-old public bank in the red state of North Dakota and from Germany's network of over 400 regional public banks (or Sparkassen), which advocates say provided significant funds for the development of that country's renewable energy sector.
Since the Great Recession, over 20 U.S. states have introduced bills to establish state-owned banks or to study their economic feasibility. New Jersey Democratic Governor Phil Murphy, a former Goldman Sachs executive, successfully campaigned for his current job on the promise of creating a state-owned bank. And California's gubernatorial frontrunner Gavin Newsom has made the formation of a state bank that would fund infrastructure, student loans and housing part of his platform as well.
A lack of resources is one motivation for city and state leaders' interest in public banking, said Deborah Figart, a distinguished professor of economics at Stockton University in New Jersey.
After the Great Recession, "we really became much more aware of unmet infrastructure needs," said Figart, who conducted an economic impact study for the proposed New Jersey bank. The American Society of Civil Engineers gives the U.S. a D+ grade for the state of its roads, bridges and other infrastructure — "practically a failing grade," she noted. Meanwhile, local governments devote a significant portion of their budgets to paying interest on bonds that go to Wall Street banks and finance companies at a time when interest rates are on the rise.
In Los Angeles, the push for the bank emerged from grassroots activists who demanded that the city divest from San Francisco-based Wells Fargo, whose aggressive sales practices resulted in more than three million deposit and credit card accounts being opened without customers' knowledge.
"We knew that it wasn't really divesting if we were going to move our money to another predatory extractive bank," said Tran. "So we introduced public banking early on in the campaign as a permanent solution to housing the city's public finances."
Last year, the city paid $1.1 billion in interest to bondholders, which in turn funds "wars and pipelines and private prisons," said Tran, who would rather see tax money put to work to address city needs like housing and clean energy. Her banking advocacy began four years ago when she started meeting with fellow activists in Koreatown coffee shops. As of October 20, "Yes on B" supporters had raised $10,128 for the measure, according to the Los Angeles City Ethics Commission. No committee has been formed to oppose the measure.
There are critics, however. Rob Nichols, president and CEO of the American Bankers Association, writing in The Hill, fears that the public bank proposal would suffer from a "scattered business focus" and fall under "undue political influence" that would result in risky loans that would damage the public purse.
"It's easy to make the banks the bad guy," said Stuart Waldman, president of the Valley Industry and Commerce Association. But "it's not easy to run a bank," and a municipal bank would require significant start-up capital. "This is public money, so if they lose public money, if they realize that it doesn't work, that hurts every person in L.A."
The Los Angeles Times editorialized that the measure was one of "the most ill-conceived, half-baked ballot measures in years" and urged a no vote, in part, because the measure does not articulate a vision or plan for the bank.
But if the proposal on the ballot lacks detail, it's because city officials have not wanted to invest in a business plan and feasibility study while the city is still prohibited by its charter from operating a bank, City Council President Herb Wesson told a news conference in October.
Wesson assured reporters that there was "no way on God's green earth" the city would move to create a municipal bank without a subsequent citywide vote on a more detailed plan, and the ballot argument in favor of the measure that goes to every city voter says as much. For now, voters are only being asked to remove a legal hurdle in the charter that prevents the city from establishing a municipal financial institution.
Proponents of public banking regularly point to the Bank of North Dakota as a model. The Progressive-era institution was created in 1919 out of frustration with a banking system that was putting the squeeze on farmers. The bank was initially greeted with suspicion by a national press corps anxious about a Bolshevik incursion into the finance sector. But the bank, now very much part of the state's business establishment, has seen record profits for 14 consecutive years. Because it steered clear of the volatile derivatives market, the Bank of North Dakota avoided the upheaval many financial institutions suffered when the housing market tanked in 2008.
"It's partly because you have civil servants in charge rather than folks whose paychecks depend on how much money the bank makes in a quarter," Sam Munger, director of external affairs for the State Innovation Exchange, told The American Prospect.
Considered a "banker's bank" with a $4.9 billion loan portfolio that supports agriculture, business, homeownership and higher education, the Bank of North Dakota does not compete with other financial institutions.
"It's not a bank for regular household customers, for car loans, credit cards and mortgages," said Figart. "It is a bank for accepting public deposits and lending mostly to the public sector or public-private partnerships."
Wesson has talked about L.A.'s municipal bank as a place where the cannabis industry could park its cash since pot is illegal under federal law. Such a move could restrict the bank's ability to make federal wire transfers, but the L.A. activists who back the initiative see other uses for the bank.
"For our organization, it was never about cannabis; it was always about neighborhood issues," says Gisele Mata, housing organizer of Alliance for Californians for Community Empowerment, a community-based non-profit that has been part of the coalition advocating the bank.
Public Bank LA leaders envision Los Angeles's municipal bank playing a similar role to that of the Bank of North Dakota, but focusing on the city's priorities. "It would start as a banker's bank for the city, refinancing city debt and trying to consolidate the investment away from Wall Street and harmful extractive industries," co-legislative director David Jette told KPCC-FM in October.
Public Bank LA, he added, also envisions the municipal bank "partnering with local credit unions and community banks" to fund housing, small businesses, low-interest student loans, renewable energy projects and, eventually, credit for the underbanked. The bank could also fund infrastructure projects more cheaply than commercial banks by avoiding the interest and fees that go to commercial banks, according to advocates.
Many hurdles remain before an L.A. bank could become operational. State and federal laws do not currently provide a regulatory framework for the formation of public banks, according to an August report by the city's Chief Legislative Analyst's office. The city must come up with a source of collateral for the bank and an oversight structure, and receive approval from the California Department of Business Oversight.
But a modern public bank can be made from scratch. In April, the Federal Reserve approved a public bank for American Samoa in the South Pacific, after the Bank of Hawaii abandoned the geographically remote U.S. Territory.
The North Dakota and American Samoan banks may be rare cases for now, but Figart believes that "in the next five years, there will be" more public banks, and "in the next 10 years, there certainly will be more."
---
Copyright Capital & Main