Mayor Applauds RePower LA's Small Business Program
Brad Min (at podium) with Mayor Villaraigosa
On May 15, Los Angeles Mayor Antonio Villaraigosa celebrated the launch of the L.A. Department of Water and Power's Small Business Direct Install (SBDI) energy efficiency program at Supermercado Latino, a neighborhood market near Memorial Coliseum in South Los Angeles. The market received free retrofits that will save it 44 percent on utility bills while helping reduce L.A.'s reliance on coal power. SBDI is one of the key initiatives won by RePower LA, a coalition committed to saving Angelenos money on their energy bills, reducing dependency on dirty coal and creating local, career-path jobs for L.A.'s hardest-hit areas. RePower LA has also been instrumental in the creation of the Home Energy Improvement Program (HEIP) and the Utility Pre-Craft Training program (UPCT).
"The cleanest, cheapest energy is the energy you don't use," said Villaraigosa. "The Small Business Direct Install program helps reduce the carbon footprint of small businesses that would otherwise be unable to afford energy audits and retrofits."
Through the SBDI, LADWP provides free energy audits to small businesses that consume less than 30kW of electricity, and then funds and installs the recommended energy efficiency upgrades. Businesses can see if they qualify for the program by visiting the LADWP website.
"LADWP is very excited to offer this program to our small business customers to help them save energy and money. Many small businesses, such as the Supermercado Latino, are among our hard-to-reach customers who can greatly benefit from energy efficiency upgrades," said David Jacot, Director of Energy Efficiency for LADWP. "LADWP is aggressively expanding energy efficiency programs to reach all of our customers as part of our efforts to reduce greenhouse gas emissions and transition out of coal power."
Elsa Barboza, campaign director of Strategic Concepts in Organizing & Policy Education (SCOPE), an anchor member of the RePower LA Coalition, cited the job creation benefits of SBDI. "The workers who will be doing the upgrades are IBEW [International Brotherhood of Electrical Workers] electricians that have benefited from labor-management-sponsored apprenticeship programs. That means they will be trained workers who can perform quality work that will result in real savings to customers. It also means we are investing in good jobs that can support families here in Los Angeles."
SBDI, which could assist up to 40,000 small businesses, is part of the LADWP's expanding energy portfolio, which is helping Los Angeles move away from coal power by 2025. The LADWP is on track to meet or exceed the California state goal of 10 percent reduction in energy use by 2020, and has more than doubled its investment in energy efficiency in 2012 and 2013. LADWP is also finalizing an agreement with the Southern California Gas Company that will provide gas and water efficiency measures for small businesses, resulting in even more savings for customers.
"We are grateful for the savings we will realize from our free LADWP audit and retrofits," said Brad Min, manager of Supermercado Latino. "We can use the money saved to expand our store and continue to provide healthy food to our neighborhood."
Supermercado Latino is also part of the Los Angeles Food Policy Council's (LAFPC) Healthy Neighborhood Markets Network. The market is located in a region of South L.A. considered a "food desert" because of the lack of full-service grocery stores or farmer's markets. The program provides trainings focused on marketing, merchandising, product procurement, store design, finance options and management for fresh food products.
The LAFPC also manages the Community Market Conversion program, which outfits convenience stores to carry fresh fruits and vegetables in underserved communities. Seven full-scale store conversion projects are currently underway and are expected to be complete within the year. Mock-ups of the conversions were on display at the press conference.
"It's great to connect our work through the Community Market Conversion Program to the new energy efficiency opportunities for small businesses through LADWP," said Paula Daniels, Senior Adviser to the Mayor on food policy and Chair of LAFPC. "We are able to see holistic, transformative change on a neighborhood level: bringing jobs, environmental conservation and healthy food to our communities where it is needed most."
Green New Deal Targets Link Between Trade Policy and Climate Change
Rep. Alexandria Ocasio-Cortez's resolution spotlights stealth connections between free trade deals, offshoring and carbon emissions.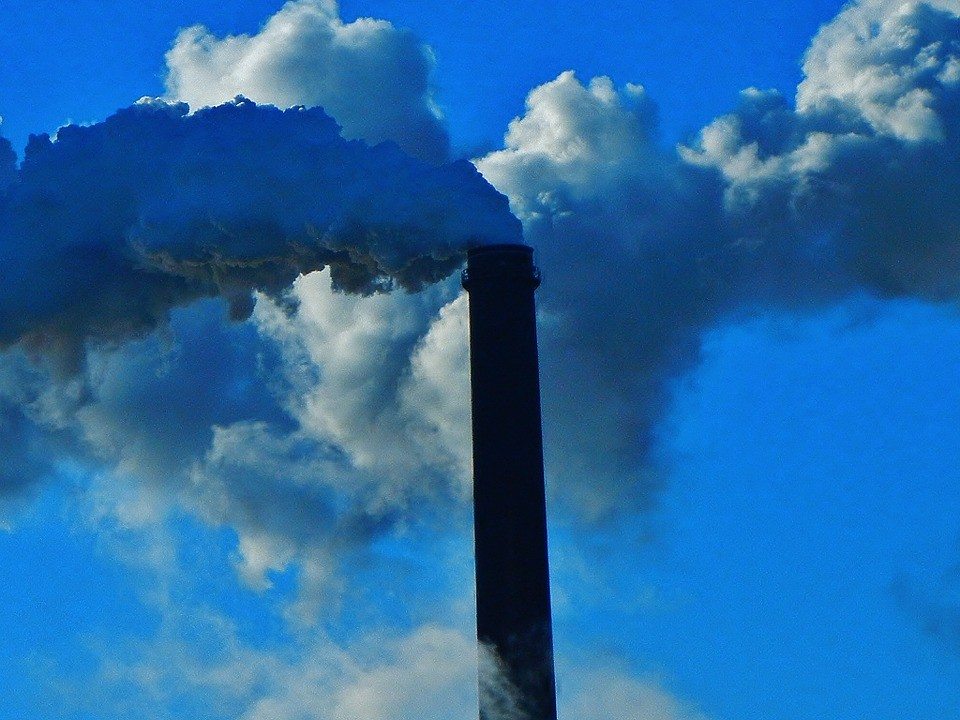 Congressional Democrats on Thursday unveiled landmark Green New Deal legislation outlining proposals to combat climate change — and the measure does not stop at the American border. The resolution calls for new trade laws to halt America's continued export of carbon pollution to countries across the globe.
The link between trade policy and climate change may seem far-fetched, but it is illustrated by the relationship between emissions in different countries. For example: In recent years the United States and Europe had been reducing their own greenhouse gas emissions. That seeming progress has been offset in developing countries such as China, which has seen a significant spike in emissions to the point where it now produces more greenhouse gases than the United States and the European Union combined.
On the surface, these trends might appear to show wealthy nations' proactively decarbonizing their economies, and developing nations failing to do the same. However, China's emissions are not happening in a vacuum: Research suggests they are being fueled by the United States through the trade policies that the Green New Deal resolution targets.
Over the last few decades, under major free trade agreements, corporations have been shifting manufacturing facilities from the United States to developing-world nations like China, where labor and environmental laws are weaker. That shift has not only eliminated millions of American manufacturing jobs, it has also moved carbon emissions to those countries.
The result: The United States and EU had been domestically producing less greenhouse gas emissions, but the picture looks much more grim when considering "consumption-based" emissions — that is, emissions associated with the production of imported goods purchased by a nation's consumers.
"What appears [at first sight] to be the result of structural change in the economy is in reality just a relocation of carbon-intensive production to other regions—or carbon leakage," wrote Dutch researchers in a 2016 report for the Institute for New Economic Thinking (INET).
* * *
Data compiled by researchers at Oxford and the University of Edinburgh show that when consumption-based emissions are considered, the United States and the EU have been fueling carbon emissions through their import-dependent economies.
"If we switched to a consumption-based reporting system," wrote these researchers, "the annual CO2 emissions of many European economies would increase by more than 30 percent and the USA's emissions would increase by seven percent."
While not fully fleshed out, the Green New Deal resolution appears to recognize the link between trade and climate change. The measure, which is sponsored by Rep. Alexandria Ocasio-Cortez (D-NY) and Sen. Ed Markey (MA), calls for "enacting and enforcing trade rules, procurement standards, and border adjustments with strong labor and environmental protections to stop the transfer of jobs and pollution overseas; and to grow domestic manufacturing in the United States."
That demand challenges the existing template of American trade pacts: Up until now, those deals have not included provisions designed to reduce carbon emissions. Indeed, watchdog groups have noted that the term "climate change" was not mentioned in the draft of the proposed Trans Pacific Partnership — a deal that environmentalists said would accelerate greenhouse gas emissions.
The Green New Deal — which is only a non-binding resolution and would not create new programs — asks for a change in that trade model. The idea is to include environmental provisions in trade pacts and to use trade policies to encourage manufacturing facilities to return to the United States, where they would be subjected to more stringent emissions rules as they produce goods for Americans.
That demand is supported by the findings of the INET report, which noted that because of the globalized economy, domestic emissions reductions alone will not be enough to ward off catastrophic climate change.
"It is no great achievement to reduce domestic per capita carbon emissions by outsourcing carbon-intensive activities to other countries and by being a net importer of [greenhouse gases]," they wrote.
---
Copyright Capital & Main