Mayor Applauds RePower LA's Small Business Program
Brad Min (at podium) with Mayor Villaraigosa
On May 15, Los Angeles Mayor Antonio Villaraigosa celebrated the launch of the L.A. Department of Water and Power's Small Business Direct Install (SBDI) energy efficiency program at Supermercado Latino, a neighborhood market near Memorial Coliseum in South Los Angeles. The market received free retrofits that will save it 44 percent on utility bills while helping reduce L.A.'s reliance on coal power. SBDI is one of the key initiatives won by RePower LA, a coalition committed to saving Angelenos money on their energy bills, reducing dependency on dirty coal and creating local, career-path jobs for L.A.'s hardest-hit areas. RePower LA has also been instrumental in the creation of the Home Energy Improvement Program (HEIP) and the Utility Pre-Craft Training program (UPCT).
"The cleanest, cheapest energy is the energy you don't use," said Villaraigosa. "The Small Business Direct Install program helps reduce the carbon footprint of small businesses that would otherwise be unable to afford energy audits and retrofits."
Through the SBDI, LADWP provides free energy audits to small businesses that consume less than 30kW of electricity, and then funds and installs the recommended energy efficiency upgrades. Businesses can see if they qualify for the program by visiting the LADWP website.
"LADWP is very excited to offer this program to our small business customers to help them save energy and money. Many small businesses, such as the Supermercado Latino, are among our hard-to-reach customers who can greatly benefit from energy efficiency upgrades," said David Jacot, Director of Energy Efficiency for LADWP. "LADWP is aggressively expanding energy efficiency programs to reach all of our customers as part of our efforts to reduce greenhouse gas emissions and transition out of coal power."
Elsa Barboza, campaign director of Strategic Concepts in Organizing & Policy Education (SCOPE), an anchor member of the RePower LA Coalition, cited the job creation benefits of SBDI. "The workers who will be doing the upgrades are IBEW [International Brotherhood of Electrical Workers] electricians that have benefited from labor-management-sponsored apprenticeship programs. That means they will be trained workers who can perform quality work that will result in real savings to customers. It also means we are investing in good jobs that can support families here in Los Angeles."
SBDI, which could assist up to 40,000 small businesses, is part of the LADWP's expanding energy portfolio, which is helping Los Angeles move away from coal power by 2025. The LADWP is on track to meet or exceed the California state goal of 10 percent reduction in energy use by 2020, and has more than doubled its investment in energy efficiency in 2012 and 2013. LADWP is also finalizing an agreement with the Southern California Gas Company that will provide gas and water efficiency measures for small businesses, resulting in even more savings for customers.
"We are grateful for the savings we will realize from our free LADWP audit and retrofits," said Brad Min, manager of Supermercado Latino. "We can use the money saved to expand our store and continue to provide healthy food to our neighborhood."
Supermercado Latino is also part of the Los Angeles Food Policy Council's (LAFPC) Healthy Neighborhood Markets Network. The market is located in a region of South L.A. considered a "food desert" because of the lack of full-service grocery stores or farmer's markets. The program provides trainings focused on marketing, merchandising, product procurement, store design, finance options and management for fresh food products.
The LAFPC also manages the Community Market Conversion program, which outfits convenience stores to carry fresh fruits and vegetables in underserved communities. Seven full-scale store conversion projects are currently underway and are expected to be complete within the year. Mock-ups of the conversions were on display at the press conference.
"It's great to connect our work through the Community Market Conversion Program to the new energy efficiency opportunities for small businesses through LADWP," said Paula Daniels, Senior Adviser to the Mayor on food policy and Chair of LAFPC. "We are able to see holistic, transformative change on a neighborhood level: bringing jobs, environmental conservation and healthy food to our communities where it is needed most."

Did Disneyland Try to Sink a Bill Protecting Workers from Lead Poisoning? 
Why would Disneyland, which hosts thousands of kids every day, be part of an effort to defeat a bill that simply requires reporting of blood-lead levels high enough to produce heart disease and serious brain disorders?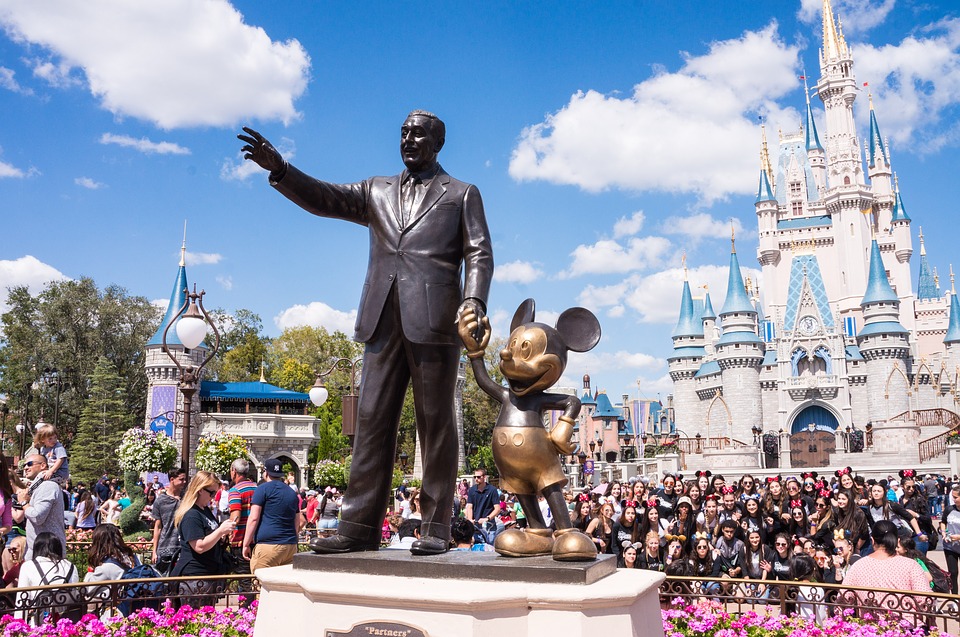 When Assemblyperson Ash Kalra (D-San Jose) learned about Capital & Main and USC's Center for Health Journalism investigation into how hundreds of workers at the former Exide Battery Recycling Plant near downtown Los Angeles became victims of lead poisoning, he created a modest bill to try and ensure it wouldn't happen again.
Among our report's revelations was the fact that the California Department of Public Health was aware of thousands of troubling blood tests revealing high levels of lead, but failed to tell the Division of Occupational Safety and Health (Cal/OSHA) about the problem.
Kalra's bill, Assembly Bill 2963, requires that the Department of Health inform Cal/OSHA when workers have seriously elevated blood levels and Cal/OSHA performs inspections.
The bill has had clear sailing until now, easily passing in the Assembly Labor Committee in March and winning unanimous approval from Democrats on the Appropriations Committee last week. But as the worker-protection measure headed to a crucial floor vote this week, a coalition of industry groups, one of which includes the iconic Disneyland Resort, worked the halls of the Capitol to kill the bill. The lobbying effort nearly prevailed: AB 2963 passed by a single vote Wednesday evening and now faces what is certain to be a battle in the California state Senate.
So why would Disneyland, which hosts thousands of kids every day, be part of an effort to defeat a bill that simply requires reporting of blood-lead levels high enough to produce heart disease and serious brain disorders? A May 29 letter endorsed by 15 industry groups, including the Battery Council International, the California Chamber of Commerce and the California Hotel and Lodging Association (which includes a Disneyland Resort vice president on its board) argues that California's current system to protect employees, depending largely on voluntary compliance, is working just fine.
The letter states: "Perversely, AB 2963 would transform this existing well-functioning public health program into an enforcement program that creates an allegation of a serious violation where none exists in Cal/OSHA law and the workplace may not even be the source of exposure."
The bill will be costly, the opposition letter also says, with an estimated price tag of $267,000 to implement and requiring Cal/OSHA to hire one or two additional inspectors.
"That's a small price to pay" said Bill Allayaud, California Director of Government Affairs for the Environmental Working Group, which is trying to keep moderate Democrats from being swayed by the industry lobby.
"The California Chamber of Commerce and their allies are misrepresenting what the bill does and convincing industries like the hotel industry to lend their name to the fight, even though this bill would have zero impact on hotels," Allayaud said. "The law focuses on workplaces where lead is in heavy use, like firing ranges and battery recycling facilities where workers are actually being impacted by a dangerous neurotoxin.  Besides, I can't imagine [that] parents who visit a resort like Disneyland would want their kids anywhere near lead if found at the levels that would have employees testing at the alarm bell level. Who wouldn't want an OSHA inspection in that case?"
Suzi Brown, vice president of communications at Disneyland Resorts, said that the "California Lodging Association is just one organization that we are involved with. As you can imagine we are involved with many trade organizations." Brown said that Disney vice president Elliot Mills, who sits on the association's board, was not present for the vote to oppose AB 2963. "To somehow link Disney to this in a specific way is not accurate," she added. "And to somehow position this that we are not concerned about worker safety is flawed as well."
At the March California State Assembly Labor and Employment Committee hearing, Kalra introduced his bill by reading a letter from former Exide lead smelter Alvin Richardson (who struggles with lead poisoning symptoms we documented in our investigation) and his wife, LaShawn. "We read a recent investigative story, and it was very hurtful to learn that Cal/OSHA excused the high lead levels that Alvin and the other Exide workers were constantly exposed to," the letter said. "People shouldn't be treated like they are disposable. That's not what America or California is supposed to be about."
Assemblymember Reggie Jones-Sawyer (D-Los Angeles) was moved to vote yes. "My district's right next to the Exide plant, and it's had an impact on my community and my residents," he said. "And if this is something that could have prevented what happened at Exide, we should have been doing this a while ago."
AB 2963 needed Jones-Sawyer's vote again on Wednesday to barely pass it out of the Assembly. Whether the bill makes it to Governor Jerry Brown's desk is dependent on how well the arguments of the California Chamber of Commerce and other industry voices opposing the bill go over in the Senate.
---
Copyright Capital & Main