Mass Appeal: LA's New Embrace of Public Transit
When my parents started to work longer and longer hours to support their five kids, they sat me down and told me I had to start taking the bus to school. At 11 years old, this was the best news I could have imagined. Yes, I had to wake up at 6 am to get ready for school and catch the 212 and 33 bus lines, but that sense of independence I got from being able to "roam" around the city was priceless. (Well, almost…if you don't include the price of a bus pass.) I learned to take the bus to Hollywood, the Montebello Mall, Santa Monica — places that seemed so far away from home in South LA. 
It wasn't always fun, of course: I have many memories of sitting at the La Brea/Venice bus bench for 45 minutes trying to catch the Line 212 after a long school day. I eventually learned to cope by reading a lot, getting homework done and daydreaming. When bus rides turned into two-hour voyages home, the bus became my second "hangout spot" for me and my friends—the "bus crew." We did "girl talk," discussed politics and music and practically ran a mobile-tutoring lab in the back of the bus.
The thing is, when you grow up poor, the idea of taking public transit is a no-brainer. I learned very early that driving was a privilege, and that taking public transit was the only way I would be able to go to school and eventually get to work.
While mass transit was a necessity for me and many other working-class people of color, the service wasn't exactly stellar. How I dreamed of one day being able to get around on a subway, like in D.C or New York, or taking the bus to the beach without having to crowd around with 50 other people wanting to do the same thing. I always wondered why public transit was so neglected by elected officials and the Los Angeles County Metropolitan Transit Agency itself. Was it because most of those who depended on it were poor folks and people of color?
The limited mobility options of working people of color was what initially drove me to urban planning, where I eventually ended up many years later. But the million-dollar question has always been: what is it going to take for everyone in L.A. to care about investing in public transit?
Similar to the economy, people really begin paying attention to the issue when it starts to affect their own wallets. With wages stagnating and prices at the pump increasing by the day, funding public transit became not just a concern for poor people but for all Angelenos. Since 2007, gas prices have been steadily increasing and I can't remember the last time I paid under $3 for a gallon of gas (full disclosure: I do have a car on "retainer" that I occasionally drive…since after all, it is L.A.). Was this the wake-up call L.A. needed?
That seems to be the case.
A new survey of Southern California voters sponsored by Move LA, Natural Resources Defense Council and the American Lung Association in CA found that 80% of respondents supported local government expanding public transit — which includes trains, buses and light rail.
Source: Move LA
What I found most surprising was the response to this question: Which of the following do you think should be the highest priority for future investments to improve transportation in Southern California? Nearly two-thirds (66%) of voters surveyed indicated that the "highest priority for future investments to improve transportation in Southern California" should be the "expansion of public transportation, including trains, buses and light rail." Only 29% of respondents actually mentioned the expansion of roads and freeways as a priority.
Source: Move LA
With budgets tightening in cities across the country, I am still concerned about how we're going to pay for expanded public transit and keep the service running (Metro recently had to scale back a lot of bus service). But I'm still optimistic about Angelenos and residents across Southern California finally changing their attitudes towards public transit. And with Metro rolling out a plan to modernize our transit system with 12 bus rapid transit, light rail and subway lines, we seem to going in the right direction.
Green New Deal Targets Link Between Trade Policy and Climate Change
Rep. Alexandria Ocasio-Cortez's resolution spotlights stealth connections between free trade deals, offshoring and carbon emissions.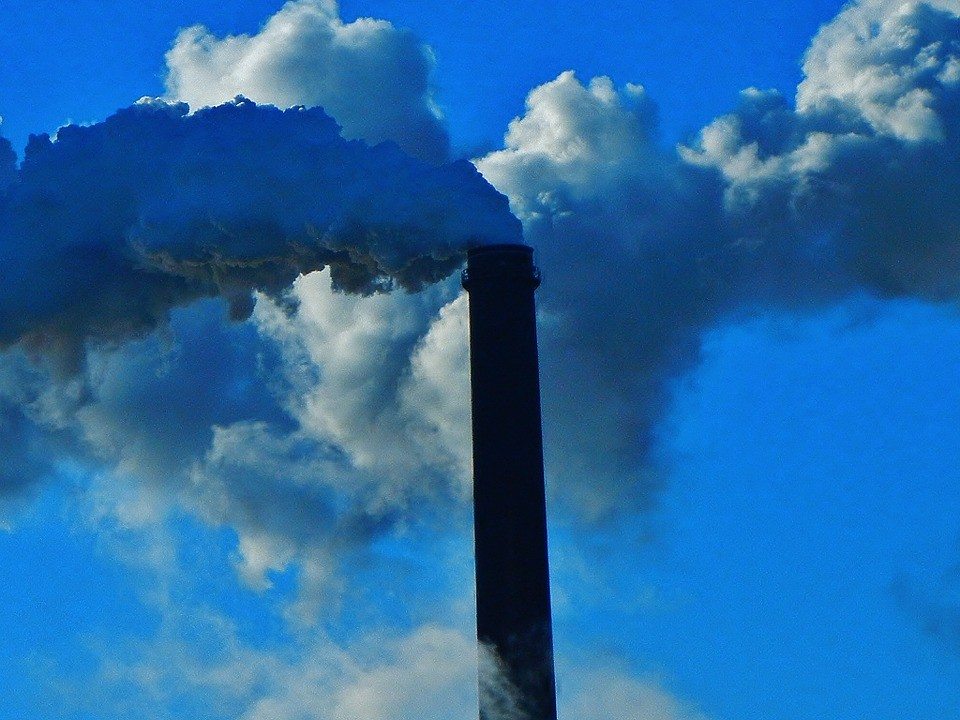 Congressional Democrats on Thursday unveiled landmark Green New Deal legislation outlining proposals to combat climate change — and the measure does not stop at the American border. The resolution calls for new trade laws to halt America's continued export of carbon pollution to countries across the globe.
The link between trade policy and climate change may seem far-fetched, but it is illustrated by the relationship between emissions in different countries. For example: In recent years the United States and Europe had been reducing their own greenhouse gas emissions. That seeming progress has been offset in developing countries such as China, which has seen a significant spike in emissions to the point where it now produces more greenhouse gases than the United States and the European Union combined.
On the surface, these trends might appear to show wealthy nations' proactively decarbonizing their economies, and developing nations failing to do the same. However, China's emissions are not happening in a vacuum: Research suggests they are being fueled by the United States through the trade policies that the Green New Deal resolution targets.
Over the last few decades, under major free trade agreements, corporations have been shifting manufacturing facilities from the United States to developing-world nations like China, where labor and environmental laws are weaker. That shift has not only eliminated millions of American manufacturing jobs, it has also moved carbon emissions to those countries.
The result: The United States and EU had been domestically producing less greenhouse gas emissions, but the picture looks much more grim when considering "consumption-based" emissions — that is, emissions associated with the production of imported goods purchased by a nation's consumers.
"What appears [at first sight] to be the result of structural change in the economy is in reality just a relocation of carbon-intensive production to other regions—or carbon leakage," wrote Dutch researchers in a 2016 report for the Institute for New Economic Thinking (INET).
* * *
Data compiled by researchers at Oxford and the University of Edinburgh show that when consumption-based emissions are considered, the United States and the EU have been fueling carbon emissions through their import-dependent economies.
"If we switched to a consumption-based reporting system," wrote these researchers, "the annual CO2 emissions of many European economies would increase by more than 30 percent and the USA's emissions would increase by seven percent."
While not fully fleshed out, the Green New Deal resolution appears to recognize the link between trade and climate change. The measure, which is sponsored by Rep. Alexandria Ocasio-Cortez (D-NY) and Sen. Ed Markey (MA), calls for "enacting and enforcing trade rules, procurement standards, and border adjustments with strong labor and environmental protections to stop the transfer of jobs and pollution overseas; and to grow domestic manufacturing in the United States."
That demand challenges the existing template of American trade pacts: Up until now, those deals have not included provisions designed to reduce carbon emissions. Indeed, watchdog groups have noted that the term "climate change" was not mentioned in the draft of the proposed Trans Pacific Partnership — a deal that environmentalists said would accelerate greenhouse gas emissions.
The Green New Deal — which is only a non-binding resolution and would not create new programs — asks for a change in that trade model. The idea is to include environmental provisions in trade pacts and to use trade policies to encourage manufacturing facilities to return to the United States, where they would be subjected to more stringent emissions rules as they produce goods for Americans.
That demand is supported by the findings of the INET report, which noted that because of the globalized economy, domestic emissions reductions alone will not be enough to ward off catastrophic climate change.
"It is no great achievement to reduce domestic per capita carbon emissions by outsourcing carbon-intensive activities to other countries and by being a net importer of [greenhouse gases]," they wrote.
---
Copyright Capital & Main