L.A.'s Slow Push to Meet Its Zero Waste Target
There's a growing impatience amongst those committed to pushing L.A. to meet its ambitious Zero Waste goals. For years, the Don't Waste LA Coalition, which includes Sierra Club, Coalition for Clean Air, Sustain L.A. and the Natural Resources Defense Council (NRDC), has been pushing to address the large portion of trash that goes to landfills from businesses and large apartment buildings. Addressing this sector will be a game changer for L.A. And after an arduous process with a multitude of hearings, workshops, and meetings, we're ready to move forward.
Right now, the open permit system that handles waste from businesses and large apartment buildings has failed us. Its bottom barrel competition has left us with a measly 19 percent diversion rate for businesses in L.A. And, despite the best effort from business lobbyists to defend this type of program, we've seen a lack of effort to live up to the environmental stewardship demanded in a city like Los Angeles. Basically, if we ask haulers to bring their "A game," they will. Right now, we ask them just to show up, and that is the level of service we're getting from these companies.
As many reports confirm, the waste we send to landfills not only has in indelible impact on our environment, it also is a waste of jobs because landfills employ far fewer people than recycling, composting and reuse manufacturing. Sure, there are isolated accounts throughout the City that have good service and are recycling, but to address this difficult environmental challenge, we need to make the isolated account the norm. An exclusive franchise with strong standards is the way to do this.
Tomorrow, the implementation plan, which is the roadmap for executing an exclusive franchise system, will have its third hearing in the Energy & Environment Committee and Ad Hoc Committee on Waste Reduction and Recycling. This is the moment for the City Councilmembers on these committees to show leadership and recommend that the City Council approve this roadmap. The Don't Waste LA Coalition, as it was during the many hearings before, will be there to advocate the pillars of its campaign—protecting the environment, protecting workers and an unrelenting accountability for this business that has evaded accountability in L.A. for too long.
While the business coalition Angelenos for a Clean Environment has apparently been dismantled, some of its members have resurfaced with a new message. Essentially, they're saying, "Remember when we said this program would result in the sky falling and killing businesses? We were kind of bluffing; now give us a piece of this action." Instead of the 11 service zones with four zones ripe for competition from the medium-sized haulers in the region, they are asking for 20 zones. The idea, I guess, is that a piece of business should be carved out for all those participating now. They do this in the guise of "protecting small haulers."
We might as well set a goal of protecting unicorns. Legitimate, small haulers are not really implicated by this program. Most of them do construction and demolition and roll-off, which is not covered by this program. I admit that there are haulers smaller than Republic, Crown, Waste Management and Athens, but these medium-sized haulers are still multi-million dollar companies. In fact, many of these medium-sized haulers have aggressively competed for exclusive franchises in other L.A. County cities. Competition is the key to this program's success, and while some may find it appealing to have more zones, it dilutes the program and distracts us from the real goals of this program—protecting the environment, workers, and creating accountability. To get the investment in the infrastructure needed to achieve Zero Waste, we need to provide scale to those companies willing to invest.
In fact, several environmental groups have articulated that they would like to see 10 to 11 zones. The idea behind this is to reduce administrative burdens. These groups would much rather see the Bureau of Sanitation spend time bird-dogging the haulers to make sure they are living up to recycling promises, instead of administering nine additional contracts, some with haulers that have a checkered past and a propensity to not follow the rules.
Overall, it is time for L.A. to move forward. For this reason, I'm encouraging the Energy & Environment Committee and the Ad Hoc Committee on Waste Reduction and Recycling to take a bold step and recommend the full Council approve the implementation plan. The Council needs to approve this implementation plan by the end of the month. This is not the end of the road. There will be many more months of additional deliberation on this issue, a California Environmental Quality Act (CEQA) analysis that the Chamber of Commerce, et al requested, and lots more public outreach. While not the end of the road, the vote tomorrow is vital to keeping this train on the track.
(This post first appeared on NRDC's Switchboard blog and is republished with permission.)

Did Disneyland Try to Sink a Bill Protecting Workers from Lead Poisoning? 
Why would Disneyland, which hosts thousands of kids every day, be part of an effort to defeat a bill that simply requires reporting of blood-lead levels high enough to produce heart disease and serious brain disorders?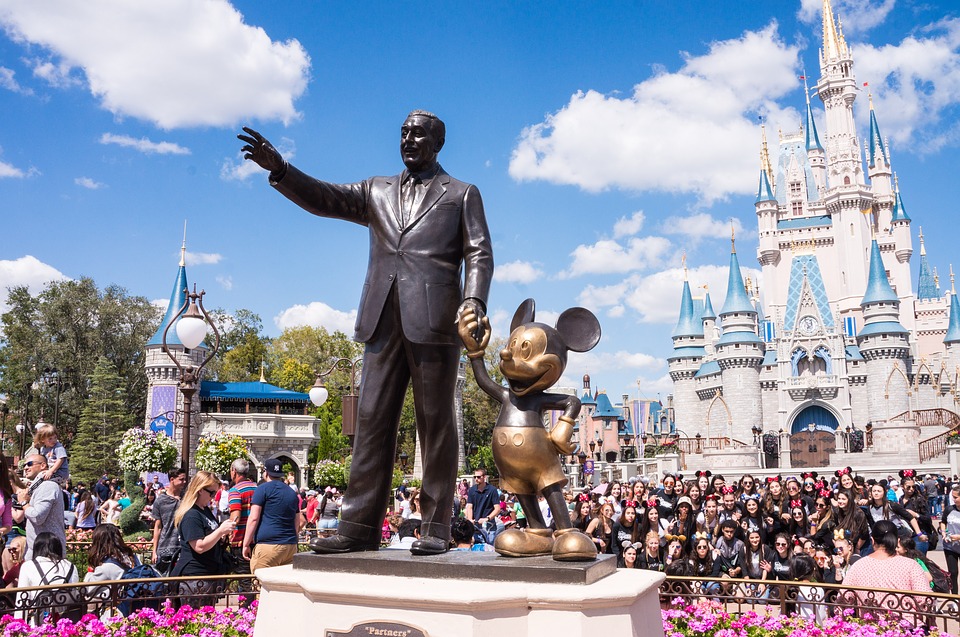 When Assemblyperson Ash Kalra (D-San Jose) learned about Capital & Main and USC's Center for Health Journalism investigation into how hundreds of workers at the former Exide Battery Recycling Plant near downtown Los Angeles became victims of lead poisoning, he created a modest bill to try and ensure it wouldn't happen again.
Among our report's revelations was the fact that the California Department of Public Health was aware of thousands of troubling blood tests revealing high levels of lead, but failed to tell the Division of Occupational Safety and Health (Cal/OSHA) about the problem.
Kalra's bill, Assembly Bill 2963, requires that the Department of Health inform Cal/OSHA when workers have seriously elevated blood levels and Cal/OSHA performs inspections.
The bill has had clear sailing until now, easily passing in the Assembly Labor Committee in March and winning unanimous approval from Democrats on the Appropriations Committee last week. But as the worker-protection measure headed to a crucial floor vote this week, a coalition of industry groups, one of which includes the iconic Disneyland Resort, worked the halls of the Capitol to kill the bill. The lobbying effort nearly prevailed: AB 2963 passed by a single vote Wednesday evening and now faces what is certain to be a battle in the California state Senate.
So why would Disneyland, which hosts thousands of kids every day, be part of an effort to defeat a bill that simply requires reporting of blood-lead levels high enough to produce heart disease and serious brain disorders? A May 29 letter endorsed by 15 industry groups, including the Battery Council International, the California Chamber of Commerce and the California Hotel and Lodging Association (which includes a Disneyland Resort vice president on its board) argues that California's current system to protect employees, depending largely on voluntary compliance, is working just fine.
The letter states: "Perversely, AB 2963 would transform this existing well-functioning public health program into an enforcement program that creates an allegation of a serious violation where none exists in Cal/OSHA law and the workplace may not even be the source of exposure."
The bill will be costly, the opposition letter also says, with an estimated price tag of $267,000 to implement and requiring Cal/OSHA to hire one or two additional inspectors.
"That's a small price to pay" said Bill Allayaud, California Director of Government Affairs for the Environmental Working Group, which is trying to keep moderate Democrats from being swayed by the industry lobby.
"The California Chamber of Commerce and their allies are misrepresenting what the bill does and convincing industries like the hotel industry to lend their name to the fight, even though this bill would have zero impact on hotels," Allayaud said. "The law focuses on workplaces where lead is in heavy use, like firing ranges and battery recycling facilities where workers are actually being impacted by a dangerous neurotoxin.  Besides, I can't imagine [that] parents who visit a resort like Disneyland would want their kids anywhere near lead if found at the levels that would have employees testing at the alarm bell level. Who wouldn't want an OSHA inspection in that case?"
Suzi Brown, vice president of communications at Disneyland Resorts, said that the "California Lodging Association is just one organization that we are involved with. As you can imagine we are involved with many trade organizations." Brown said that Disney vice president Elliot Mills, who sits on the association's board, was not present for the vote to oppose AB 2963. "To somehow link Disney to this in a specific way is not accurate," she added. "And to somehow position this that we are not concerned about worker safety is flawed as well."
At the March California State Assembly Labor and Employment Committee hearing, Kalra introduced his bill by reading a letter from former Exide lead smelter Alvin Richardson (who struggles with lead poisoning symptoms we documented in our investigation) and his wife, LaShawn. "We read a recent investigative story, and it was very hurtful to learn that Cal/OSHA excused the high lead levels that Alvin and the other Exide workers were constantly exposed to," the letter said. "People shouldn't be treated like they are disposable. That's not what America or California is supposed to be about."
Assemblymember Reggie Jones-Sawyer (D-Los Angeles) was moved to vote yes. "My district's right next to the Exide plant, and it's had an impact on my community and my residents," he said. "And if this is something that could have prevented what happened at Exide, we should have been doing this a while ago."
AB 2963 needed Jones-Sawyer's vote again on Wednesday to barely pass it out of the Assembly. Whether the bill makes it to Governor Jerry Brown's desk is dependent on how well the arguments of the California Chamber of Commerce and other industry voices opposing the bill go over in the Senate.
---
Copyright Capital & Main