L.A.'s Public Health Advocates Warn of Unintended Consequences on Eve of Crucial Consolidation Vote
The nation's largest county government is poised to move forward Tuesday with a plan that critics say could roll back innovative public health programs and compromise everything from infectious disease containment to the prevention of smoking, obesity and sexually transmitted diseases.
On August 11, the Los Angeles County Board of Supervisors will vote on a proposed consolidation of three health agencies — the Department of Health Services (DHS), the Department of Public Health (DPH) and the Department of Mental Health (DMH). The plan has the backing of liberal supervisors Mark Ridley-Thomas and Sheila Kuehl, as well as their conservative colleague Mike Antonovich — all of whom argue that it will improve care but are opposed by an array of public health and mental health advocates.
"This consolidation has the potential to cripple public health," said a high-ranking official with DPH, who spoke on the condition of anonymity. "Critical prevention services that Public Health carries out could be severely reduced or even eliminated if it's determined that funding is necessary for county hospitals."
Public health advocates fear that a mega-agency would favor medical care, relegating ambitious prevention initiatives to second-class status. In a recent op-ed published by the Daily News, former DPH director Dr. Jonathan Fielding and his co-authors charged that "a similar organizational structure…in place prior to 2006 essentially crippled public health, reducing its responsiveness and hobbling its prevention programs."
Fielding notes that, "since 2006, life expectancy in L.A. County has increased and death rates have declined by double digits for coronary heart disease, stroke, lung cancer and infant mortality." The implication is that these advances could easily be reversed if the consolidation goes forward. Equally troubling to public health advocates is the prospect of a county government unprepared to mount large-scale flu vaccination efforts, or worse, fight the outbreak of an infectious disease.
Over the past decade, DPH has rolled out a number of high-profile programs aimed at preventing disease and violence. These include campaigns targeting secondhand smoke and sugar-sweetened beverages, as well as Parks After Dark, which has been credited with significant decreases in violent offenses.
Advocates point to the success of these initiatives as proof that public health should not be subordinated to medical care. "Chronic disease is the biggest killer in L.A. County," said the DPH official. "By the time you get to a clinic or hospital many times it's too late. Prevention is key. We have to invest more in prevention, and that investment is at risk."
Kuehl dismisses the idea that valuable prevention programs could get the axe.
"The issue of whether or not Public Health will somehow be hurt in its overall goal is at the moment a sort of fantasy," she told Capital & Main. Kuehl notes that, unlike in the past, DHS has plenty of money in the era of Obamacare and has no reason to try to take resources from DPH.
"The federal government, through Obamacare, has said it really wants there to be more integration of health service delivery because disintegration has not served our clients, and that's what we heard from the clients," said Kuehl. "I believe it's much better to get integrated health care."
Mitch Katz, the current head of DHS — and the man considered most likely to lead the proposed mega-agency — is another strong proponent of consolidation. Katz has argued that merging the departments would streamline care and reduce costs.
"What's being proposed is an agency where you maintain the independence of three departments, you maintain the budgets of three departments, but essentially what the agency does is coordinate those activities in ways that most benefit the patient," Katz said on KPCC's AirTalk. "It can also benefit public health because the health service system takes care of many of the people who are most affected by today's public health problems, like obesity."
Critics of the plan are skeptical of Katz's claim that under the new mega-agency public health and mental health will retain their independence, let alone their full funding.
Manal Aboelata, managing director at the nonprofit Prevention Institute, expressed concern that L.A. County's forward-looking disease prevention programs could easily be eroded under the proposed mega-agency. Her group, like others, wants to ensure that DPH remains fully funded and has a strong, independent voice before county government.
"We would like to see a plan and vision articulated for how we in the county are going to move forward to prevent illness and injury in the first place before we move forward with a massive reorganization," she said.
A coalition of 135 organizations is urging the Board of Supervisors to adopt an alternative plan that would preserve the current autonomy of the three health agencies but improve coordination between them. Kuehl, for one, doesn't seem inclined to change her position. "It's a collaborative model. Nothing has kept them from doing that in the past five years except themselves. They should have all been cooperating but they don't."
Fielding, however, says the alternative plan would achieve the same goal of collaboration while protecting against domination by the Department of Health Services.

Seven Restless GOP Districts Revisited
This week, in a run-up to the June 5 primary, we are re-highlighting our profiles of seven Republic congressional districts whose flipping would signal a fundamental groundswell against the Trump administration.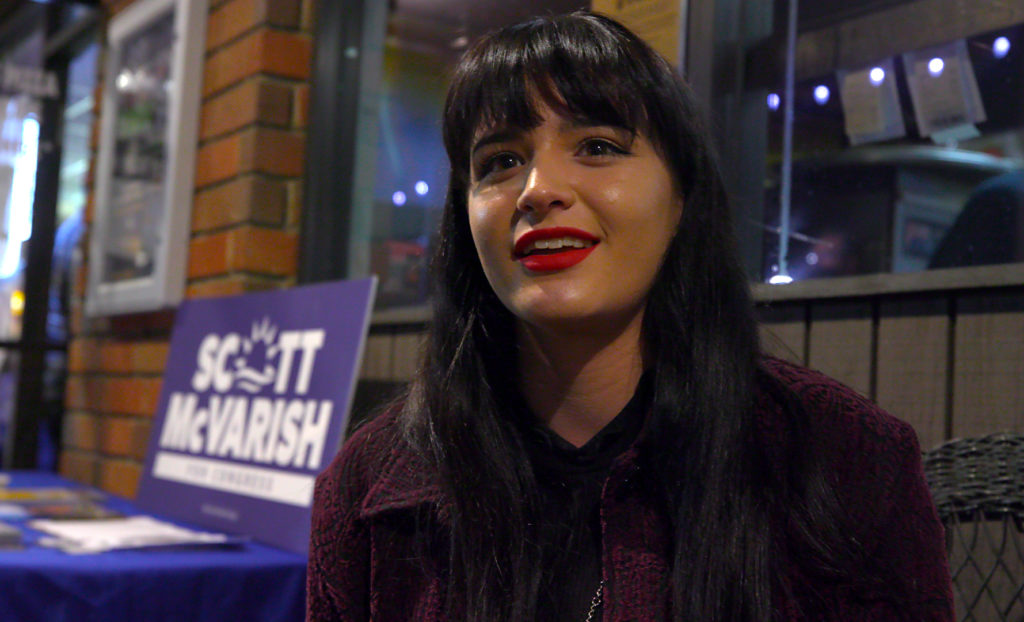 On February 1 Capital & Main launched its Blue State/Red District series profiling seven Republican-held congressional red districts — specifically, the challenges shaping their destinies and the policy rifts between the districts' representatives and their constituents. We began the series because, in 2016, seven of California's 14 Republican-held congressional districts returned all GOP incumbents to the House of Representatives, yet majorities in seven of those districts chose Hillary Clinton over Donald Trump for president. The districts were located in places long associated with rock-ribbed conservatism: The High Desert, Orange County, interior San Diego County and the Central Valley.
This week, in a run-up to the June 5 primary, we are rerunning these stories in the hope of returning attention to these key districts, whose flipping would signal a fundamental groundswell against the Trump administration and its policies.
---
CA 49 (Northern and Central San Diego County) — Kelly Candaele. Co-published by International Business Times.
CA 48 (Coastal Orange County) — Judith Lewis Mernit. Co-published by The American Prospect.
CA 10 (Central Valley) — Larry Buhl. Co-published by International Business Times.
CA 25 (High Desert) — Steve Appleford. Co-published by International Business Times.
CA 21 (San Joaquin Valley) — Larry Buhl.
CA 45 (Orange County) — Judith Lewis Mernit. Co-published by International Business Times.
CA 4 (The Gold Country) — Kelly  Candaele.
---
Copyright Capital & Main