Los Angeles Moves Forward With Innovative Trash Program
Six years ago, when I moved from a bungalow to a swank apartment near Venice Beach, I was dismayed to learn my building had no recycling bin. Instead, a single, beat-up dumpster sat behind the structure in an alleyway to receive unsorted trash from residents in all nine units.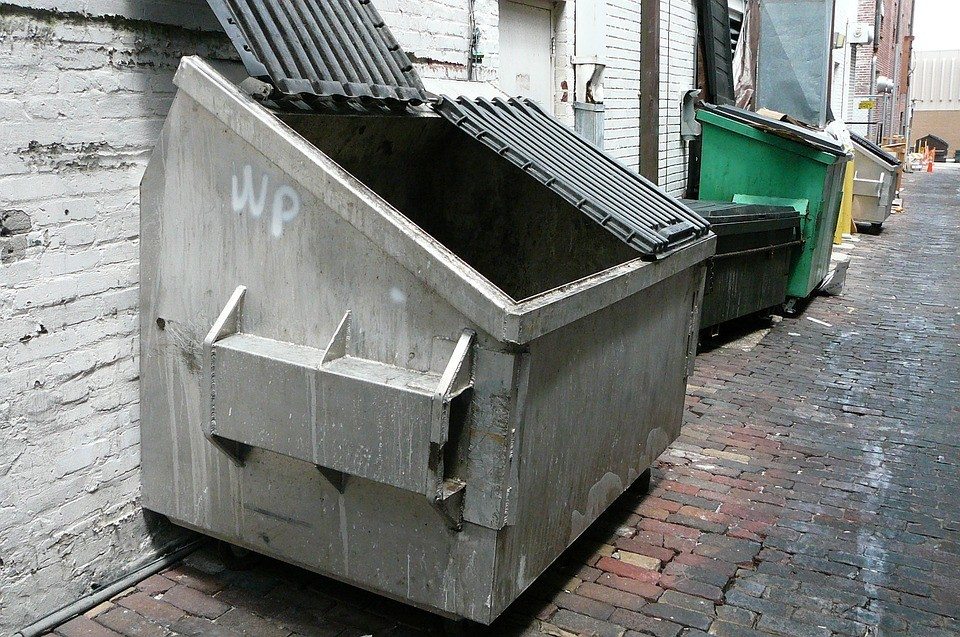 Six years ago, when I moved from a bungalow to a swank apartment near Venice Beach, I was dismayed to learn my building had no recycling bin. Instead, a single, beat-up dumpster sat behind the structure in an alleyway to receive unsorted trash from residents in all nine units, frequently overflowing and smelling of rot. At irregular intervals, a lone worker in an exhaust-belching truck would lumber up and, long after its departure, the odor would linger. And the job was never quite done: Pampers, broken glass and decaying fruit often missed the truck's mark and landed on the pavement. The alley became a dangerous and polluted place.
Last Friday the Los Angeles City Council unanimously approved the last step in a six-year process to change the way garbage is handled at approximately 65,000 multi-unit buildings and businesses currently not serviced by the city's trash-collection system. The Zero Waste L.A. exclusive-franchise system carves the city into 11 zones, each of them to be served by a single trash-hauling company. The council had approved the general ordinance more than two years ago; in September the Board of Public Works announced it had selected seven haulers from among the 15 who submitted proposals. Now the council has signed off on those contracts, which total $3.5 billion over 10 years.
Proponents say the cost is worth it. "The Zero Waste L.A. policy guarantees that we're able to divert one million tons of commercial waste from landfills every year," says Robert Nothoff, director of Don't Waste L.A., a coalition of labor, environmental and community groups that pushed for the overhaul. "It's also a key cog in reaching our state's greenhouse-gas reduction plans, the equivalent of taking 517,000 average-polluting vehicles off the road."
But not everyone was so sanguine. At a special City Council Energy and Environment Committee meeting held the Wednesday before the vote, business leaders, members of the public and some councilmembers complained about flaws in the bidding process.
Critics claimed that in selecting haulers, the city had scored companies on things like customer service, waste diversion plans and cost. But it had not required that the hauling companies demonstrate diversity in their management ranks. Only two of the seven companies the city had chosen were owned by women; none were run by people of color.
"In a city as diverse as ours, those numbers are embarrassing," said Councilmember José Huizar at the committee meeting. "They should not be accepted by this council."
To some who spoke, these were reasons to upend the whole process and start over. "To not have compliance with a 20 percent [minority participation] goal in advance is an insult to our community," Gilbert Vasquez, chairman of the Los Angeles Latino Chamber of Commerce, told the committee. "We completely and totally oppose going forward."
But supporters of the waste program said such a stall-out would have inhibited progress on time-limited waste diversion and climate goals, and would have continued endangering workers in the nation's fifth most hazardous industry. Right now, says Nothoff, "the communities that bear the biggest brunt are poor communities and communities of color. If we were to delay and blow up the process, we'd just stay in the current process longer. And that's clearly not working for anybody."
The diversity arguments didn't sway the council's vote. "We've come too far with a program that's very important to the city to turn around and start from scratch," said Huizar during the Wednesday session. "But we need to get it right." A motion by Councilmember Nury Martinez does direct the Bureau of Sanitation to work with the winning haulers, and increase the participation of women and people of color among their subcontractors.
It's not a solution that will satisfy the most vocal detractors. "'Best efforts' is nothing more than a dance without music," David Vila of the Los Angeles Latino Chamber of Commerce said Wednesday. "It means you can do anything you want to, any time you want to."
The haulers will now have six months after finalizing their contracts to upgrade their technology and develop the infrastructure to provide the required services, including blue bins for recyclables and green bins for food waste and yard trimmings. They will also have to invest in newer, natural-gas burning trucks. The city intends to have the system up and running by January 2018, with the ultimate goal of starving the city's remaining landfills of 90 percent of their waste by 2025.
Nor will overflowing bins, scattered detritus and discarded junk be tolerated in the city's streets and alleyways; haulers will be accountable for what happens in their zones. Residents won't have to call 311 to complain—they can contact the company directly: The trash haulers are required in their contracts to maintain fully staffed customer service centers during regular business hours and weekends.
To Nothoff, that accountability is key—not just to cleaner communities and better waste handling, but also to increasing the diversity in the industry. "The numbers of minority and women-owned businesses [in the waste-hauling industry] are appalling, and something nobody should be proud of," he says. "But that's what the industry looks like." The Zero Waste policy at least offers a hope of improving those numbers. "The haulers," he says, "are on the hook for this. The status quo has to change."
Is Environmental Law to Blame for California's Housing Crisis?
Developers blame a half-century-old law for slowing development. Studies show there are other factors at work.
---
The debate intensifies over how much the California Environmental Quality Act is an impediment to the construction of affordable housing.
---
Since it was enacted in 1970, California environmentalists have hailed the state's most sweeping environmental law, the California Environmental Quality Act, as a bulwark against destruction of California's natural resources and endangerment of its most vulnerable residents. The law requires developers to involve the public in their building plans, and to minimize damage to the environment in accordance with public input and scientific study.
But now, with Governor Gavin Newsom's push to see 3.5 million homes built by 2025, CEQA may be in Sacramento's crosshairs. Developers and trade unions have long complained that the law was written so broadly that neighborhood groups and certain unions have used it to start litigation that slows or stops necessary projects. Newsom's goal, which would require a six-fold increase in current housing production over the next seven years, could lead to their complaints overriding environmental concerns.
Cesar Diaz, legal and political director of the State Building and Construction Trades Council of California, confirmed to Capital & Main that that his union was working with builders and legislators to streamline CEQA. But he denies that their plans amount to gutting the landmark law. "We have been fighting to protect CEQA for years," Diaz says, "and we will fight to make sure any changes to CEQA are done surgically, rather than getting rid of it." In January Diaz signed on to a letter, with environmental justice and low-income housing advocates, urging the governor and legislators to not weaken CEQA.
Diaz says his union and the California Building Industry Association were instead working to refine two already-introduced housing bills, SB 50 and SB 4, both aimed at spurring high-density housing near jobs and transit centers. The additions to those bills, and possibly more, Diaz said, would "provide certainty to developers and stronger labor protections and pay increases for construction workers." Certainty for developers, he clarified, would mean relief from impact fees and construction defect litigation that can entangle builders in litigation. In exchange, construction workers would receive higher wages and benefits.
But the fact that environmental groups and low-income housing advocates, thus far, are not at the table concerns Caroline Farrell, Executive Director of the Center for Race, Poverty and the Environment. "Discussions between the building trade and developers have led to a lot of confusion and frustration among environmentalists. The people who would be impacted by any change [to CEQA] have to be heard."
* * *
There is significant debate over how much CEQA is an impediment to development. Environmental interests worry that views expressed by two researchers in recent New York Times op-ed, arguing that CEQA alone is a significant contributor to the housing crisis, will prevail in any housing legislation. David Pettit, a senior attorney with the Natural Resources Defense Council (NRDC) says that there are already CEQA speed-ups and work-arounds for some large construction projects, including a 27-story development in Los Angeles' Chinatown.
"There has been the occasional abuse of CEQA, as with any area of the law, like locals in Venice using the law to fight a homeless shelter," he says. "That's appalling, but you don't get rid of the whole law."
A recent (and continuing) study of nine California cities conducted by the University of California, Berkeley has so far concluded that CEQA is not the primary driver of delays in new developments. Eric Biber, a UC Berkeley law professor who was involved in the study, says local governments and local zoning restrictions have more to do with lengthening the development timeline.
"We don't say CEQA itself is not important, but [reforming it] is not the silver bullet to solve the building crisis. CEQA lawsuits are triggered when local governments impose judgments on whether their own standards are met."
Jennfier Hernandez, a partner at the Holland & Knight law firm, disagrees with that assessment. "CEQA is tremendous, but it has been used as a tool to stop any project at any time." Suggesting that CEQA reformers and low-income housing activists should be on the same side, Hernandez cited her study, which concluded 100 percent of Bay Area CEQA lawsuits and 98 percent of Los Angeles CEQA suits targeted "infill" development in existing communities. CEQA, she says, is "an excuse by NIMBYs to preserve the status quo."
Yet other data back up Biber's findings. A 2018 survey from the Association of Environmental Professionals looked at over 140,000 housing projects that went through CEQA review from 2015 to 2017 across California, and found that exemptions to or streamlining of environmental law were used in 42 percent of the projects. As with Biber's study, the survey concluded that the top inhibitors to housing production were not related to CEQA.
Alexander Harnden, a housing policy advocate for the Western Center on Law and Poverty, agrees that CEQA has been occasionally abused by exclusionary neighborhood groups and city councils. But he argues that lengthy legal challenges under CEQA account for a small fraction of projects. "The rest of the projects are altered in appropriate ways and getting approved."
Harnden says that streamlining housing development should include incentives for developers – such as eliminating parking requirements – in exchange for commitments to build a larger percentage of affordable units. He also advocates expanding rent-control measures and prohibiting landlords from refusing Section 8 vouchers, subsidize housing for low-income tenants. But he emphasizes that supply-side solutions like building houses at more than six times the current rate won't fix everything. No matter how many millions of units go up in the next seven years, he says, "it won't solve the increases in homelessness and rent gouging." Nearly everyone in the debate agrees that there's no single solution to the housing crisis. And they say taking on all of these aspects requires both compromise and political will.
---
Copyright Capital & Main