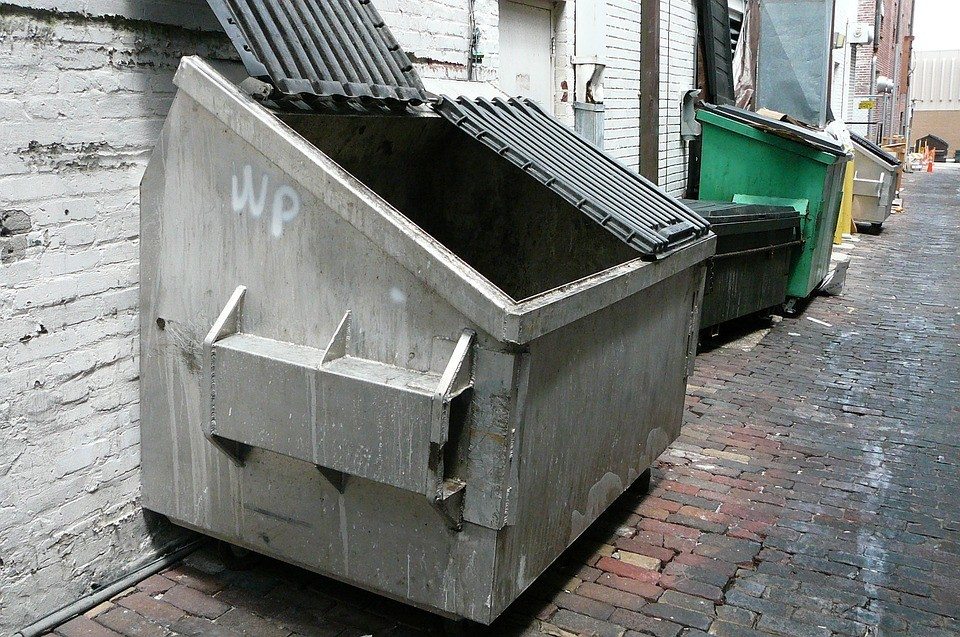 Six years ago, when I moved from a bungalow to a swank apartment near Venice Beach, I was dismayed to learn my building had no recycling bin. Instead, a single, beat-up dumpster sat behind the structure in an alleyway to receive unsorted trash from residents in all nine units, frequently overflowing and smelling of rot. At irregular intervals, a lone worker in an exhaust-belching truck would lumber up and, long after its departure, the odor would linger. And the job was never quite done: Pampers, broken glass and decaying fruit often missed the truck's mark and landed on the pavement. The alley became a dangerous and polluted place.
Last Friday the Los Angeles City Council unanimously approved the last step in a six-year process to change the way garbage is handled at approximately 65,000 multi-unit buildings and businesses currently not serviced by the city's trash-collection system. The Zero Waste L.A. exclusive-franchise system carves the city into 11 zones, each of them to be served by a single trash-hauling company. The council had approved the general ordinance more than two years ago; in September the Board of Public Works announced it had selected seven haulers from among the 15 who submitted proposals. Now the council has signed off on those contracts, which total $3.5 billion over 10 years.
Proponents say the cost is worth it. "The Zero Waste L.A. policy guarantees that we're able to divert one million tons of commercial waste from landfills every year," says Robert Nothoff, director of Don't Waste L.A., a coalition of labor, environmental and community groups that pushed for the overhaul. "It's also a key cog in reaching our state's greenhouse-gas reduction plans, the equivalent of taking 517,000 average-polluting vehicles off the road."
But not everyone was so sanguine. At a special City Council Energy and Environment Committee meeting held the Wednesday before the vote, business leaders, members of the public and some councilmembers complained about flaws in the bidding process.
Critics claimed that in selecting haulers, the city had scored companies on things like customer service, waste diversion plans and cost. But it had not required that the hauling companies demonstrate diversity in their management ranks. Only two of the seven companies the city had chosen were owned by women; none were run by people of color.
"In a city as diverse as ours, those numbers are embarrassing," said Councilmember José Huizar at the committee meeting. "They should not be accepted by this council."
T
o some who spoke, these were reasons to upend the whole process and start over. "To not have compliance with a 20 percent [minority participation] goal in advance is an insult to our community," Gilbert Vasquez, chairman of the
Los Angeles Latino Chamber of Commerce
, told the committee. "We completely and totally oppose going forward."
But supporters of the waste program said such a stall-out would have inhibited progress on time-limited waste diversion and climate goals, and would have continued endangering workers in the nation's fifth most hazardous industry. Right now, says Nothoff, "the communities that bear the biggest brunt are poor communities and communities of color. If we were to delay and blow up the process, we'd just stay in the current process longer. And that's clearly not working for anybody."
The diversity arguments didn't sway the council's vote. "We've come too far with a program that's very important to the city to turn around and start from scratch," said Huizar during the Wednesday session. "But we need to get it right." A motion by Councilmember Nury Martinez does direct the Bureau of Sanitation to work with the winning haulers, and increase the participation of women and people of color among their subcontractors.
It's not a solution that will satisfy the most vocal detractors. "'Best efforts' is nothing more than a dance without music," David Vila of the Los Angeles Latino Chamber of Commerce said Wednesday. "It means you can do anything you want to, any time you want to."
The haulers will now have six months after finalizing their contracts to upgrade their technology and develop the infrastructure to provide the required services, including blue bins for recyclables and green bins for food waste and yard trimmings. They will also have to invest in newer, natural-gas burning trucks. The city intends to have the system up and running by January 2018, with the ultimate goal of starving the city's remaining landfills of 90 percent of their waste by 2025.
Nor will overflowing bins, scattered detritus and discarded junk be tolerated in the city's streets and alleyways; haulers will be accountable for what happens in their zones. Residents won't have to call 311 to complain—they can contact the company directly: The trash haulers are required in their contracts to maintain fully staffed customer service centers during regular business hours and weekends.
To Nothoff, that accountability is key—not just to cleaner communities and better waste handling, but also to increasing the diversity in the industry. "The numbers of minority and women-owned businesses [in the waste-hauling industry] are appalling, and something nobody should be proud of," he says. "But that's what the industry looks like." The Zero Waste policy at least offers a hope of improving those numbers. "The haulers," he says, "are on the hook for this. The status quo has to change."