L.A. Gas-Fired Power Plants on Hold as DWP Considers Greener Alternatives
The Los Angeles Department of Water and Power has paused the rebuilding of three aging power plants to study whether they should continue using natural gas — or could take the leap into renewable energy as soon as possible.
By signing into law Senate Bill 100, which sets a goal of 100 percent carbon-free electric power generation by 2045, Governor Jerry Brown not only solidified California's ongoing transition from fossil fuels, he numbered the days of the state's gas-fired power plants.
But some new gas plant projects are still on the table. In the South Bay of Los Angeles County three aging plants — Scattergood, Haynes and Harbor — had been slated for replacement with gas-fired generating units that don't use ocean water. In 2009 the State Water Resources Control Board (SWRCB) required all gas-fired plants that use ocean water to cool them (called "once-through cooling plants") to be phased out, due to the danger to aquatic organisms.
But last year the Los Angeles Department of Water and Power (LADWP) paused the rebuilding of those three plants to study whether they should continue using natural gas, at least for a few years, or could take the leap into renewable energy as soon as possible. An independent report on the consequences of not rebuilding gas-fired plants, the LADWP told Capital & Main, is due in February.
Energy watchers say it's not a sure thing that the agency will abandon plans to rebuild these plants to use gas power, despite the state's 2045 carbon-free mandate and L.A. Mayor Eric Garcetti's Sustainable City Plan. One reason, experts say, is the need to protect electric reliability in this densely populated region; another, and possibly more significant one, is bureaucratic inertia.
Michael Wara, director of Stanford University's Climate and Energy Policy Program, said that some gas plants will be needed for years to accommodate for the occasional mismatch of supply and demand when the sun isn't shining and wind isn't blowing.
"Location is important," Wara said. "You can't replace a gas plant on Santa Monica Bay with solar farms in the desert yet."
The other reason LADWP might embrace the status quo – gas power – is the industry's risk-averse mindset, Wara added. "Change is risky to utilities," he said.
Evan Gillespie, Western Regional Director of the Sierra Club's Beyond Coal campaign, said he hopes LADWP will "clearly state the problems" to the public of taking all gas power off line in the short term, but also enlist green energy companies to show the utility that battery storage for renewables, though costly now, could be cheaper in the long term.
"We want to see RFPs [requests for proposals] to test the market to see how far clean energy can go to replace these plants, rather than the DWP doing the market analysis," Gillespie said. "I think the clean energy developer community has a penchant for more creativity and they're inclined to turn over more stones."
Gillespie, like Wara, said LADWP doesn't need to retire all three plants now, and that Scattergood, which finished rebuilding one of its units last year, could "let that run for a decade or two" but that the utility should draw the line at starting construction on any more gas-fired units.
LADWP's initial estimate for rebuilding the three gas-fired plants was $2.2 billion, with a scheduled completion of the final phase in 2029.
The Grayson Power Plant in the inland L.A. suburb of Glendale, is the fourth, and last, gas-fired power plant in the state that might be rebuilt to use fossil fuel. But renovation plans for it, too, were put on hold earlier this year, spurred by intense public pressure, so that the Glendale Water and Power utility could look at renewable alternatives.
In Northern California, Pacific Gas & Electric (PG&E) is moving headlong into renewables.  In June,  the company requested approval of four energy storage projects that would replace three gas-fired power plants it manages. The utility also plans to replace a gas plant in Oakland with batteries and multiple solar panels.
LADWP, the largest public utility in the country, could follow PG&E's lead, Gillespie said. "Replacing two gigawatts of gas with energy storage isn't easy [for LADWP] but it isn't impossible."
Responding to a question about a possible move toward renewable energy, LADWP spokesman Joseph Ramallo said in an email that the department's planned study would provide a "detailed assessment of a comprehensive set of alternatives" to gas-powered plants and would determine how much the department could reduce natural gas while maintaining system reliability.
In the wake of the 2000-2001 energy crisis, California commissioned many natural gas plants. Wara said that for the next two decades the 200 natural gas plants connected to the grid will be decommissioned, one by one, shuttered by market forces or regulators in a game of "musical chairs."
A recent independent analysis conducted by the Union of Concerned Scientists concluded that California could immediately retire at least 28 of the 89 natural gas plants in the California Independent System Operator (CAISO) territory without affecting the stability of the electric grid.
---
Copyright Capital & Main
Green New Deal Targets Link Between Trade Policy and Climate Change
Rep. Alexandria Ocasio-Cortez's resolution spotlights stealth connections between free trade deals, offshoring and carbon emissions.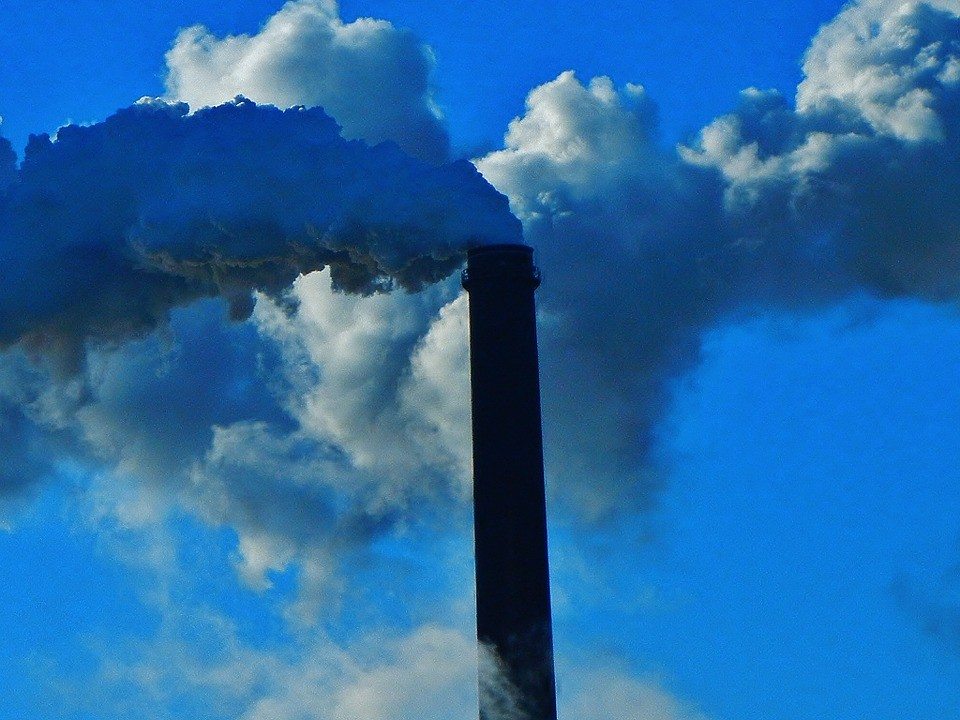 Congressional Democrats on Thursday unveiled landmark Green New Deal legislation outlining proposals to combat climate change — and the measure does not stop at the American border. The resolution calls for new trade laws to halt America's continued export of carbon pollution to countries across the globe.
The link between trade policy and climate change may seem far-fetched, but it is illustrated by the relationship between emissions in different countries. For example: In recent years the United States and Europe had been reducing their own greenhouse gas emissions. That seeming progress has been offset in developing countries such as China, which has seen a significant spike in emissions to the point where it now produces more greenhouse gases than the United States and the European Union combined.
On the surface, these trends might appear to show wealthy nations' proactively decarbonizing their economies, and developing nations failing to do the same. However, China's emissions are not happening in a vacuum: Research suggests they are being fueled by the United States through the trade policies that the Green New Deal resolution targets.
Over the last few decades, under major free trade agreements, corporations have been shifting manufacturing facilities from the United States to developing-world nations like China, where labor and environmental laws are weaker. That shift has not only eliminated millions of American manufacturing jobs, it has also moved carbon emissions to those countries.
The result: The United States and EU had been domestically producing less greenhouse gas emissions, but the picture looks much more grim when considering "consumption-based" emissions — that is, emissions associated with the production of imported goods purchased by a nation's consumers.
"What appears [at first sight] to be the result of structural change in the economy is in reality just a relocation of carbon-intensive production to other regions—or carbon leakage," wrote Dutch researchers in a 2016 report for the Institute for New Economic Thinking (INET).
* * *
Data compiled by researchers at Oxford and the University of Edinburgh show that when consumption-based emissions are considered, the United States and the EU have been fueling carbon emissions through their import-dependent economies.
"If we switched to a consumption-based reporting system," wrote these researchers, "the annual CO2 emissions of many European economies would increase by more than 30 percent and the USA's emissions would increase by seven percent."
While not fully fleshed out, the Green New Deal resolution appears to recognize the link between trade and climate change. The measure, which is sponsored by Rep. Alexandria Ocasio-Cortez (D-NY) and Sen. Ed Markey (MA), calls for "enacting and enforcing trade rules, procurement standards, and border adjustments with strong labor and environmental protections to stop the transfer of jobs and pollution overseas; and to grow domestic manufacturing in the United States."
That demand challenges the existing template of American trade pacts: Up until now, those deals have not included provisions designed to reduce carbon emissions. Indeed, watchdog groups have noted that the term "climate change" was not mentioned in the draft of the proposed Trans Pacific Partnership — a deal that environmentalists said would accelerate greenhouse gas emissions.
The Green New Deal — which is only a non-binding resolution and would not create new programs — asks for a change in that trade model. The idea is to include environmental provisions in trade pacts and to use trade policies to encourage manufacturing facilities to return to the United States, where they would be subjected to more stringent emissions rules as they produce goods for Americans.
That demand is supported by the findings of the INET report, which noted that because of the globalized economy, domestic emissions reductions alone will not be enough to ward off catastrophic climate change.
"It is no great achievement to reduce domestic per capita carbon emissions by outsourcing carbon-intensive activities to other countries and by being a net importer of [greenhouse gases]," they wrote.
---
Copyright Capital & Main