Living Homeless in California: Stopping a Hygiene Crisis on Skid Row
Skid Row porta-potties have a reputation as magnets for drug-dealing and prostitution. Homeless residents say they are afraid of being robbed in them, or worse.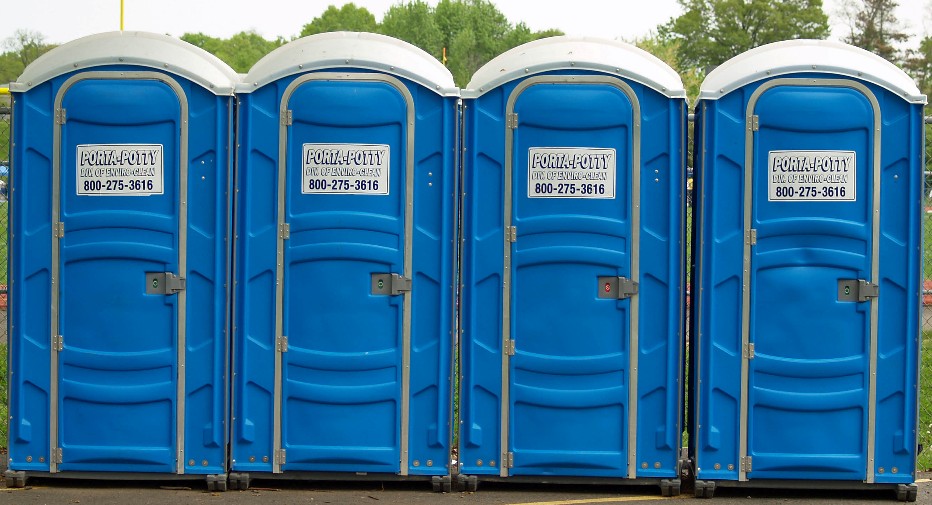 ---
"Denying access to services
doesn't make poop go away."
---
Business and property owners have traditionally opposed calls to install more public toilets on Skid Row, says Greg Spiegel, former homelessness policy director for Los Angeles Mayor Eric Garcetti, and who is now the Inner City Law Center's director of strategic initiatives.
"[The opposition] is often people who have interests that conflict with people living on the street," Spiegel said. "But denying access to services doesn't make poop go away."
Spiegel helped lead the 2017 audit of public toilets on Skid Row and write "No Place to Go," an influential report that explored a host of factors contributing to the dire state of sanitation in the area — from the appearance, maintenance, safety and privacy of public restrooms, to wait times, wheelchair accessibility, availability of menstrual products and public signage advertising the locations and hours of toilets. The automated toilets and porta-potties on Skid Row have long had a reputation as magnets for such crimes as drug-dealing and prostitution. They are frequently vandalized, defaced and neglected. The doors on many toilet stalls don't lock. Homeless residents say they are afraid of being robbed in them, or worse.
---
Report:  Skid Row toilet accessibility only met between 10 and 23 percent of the need.
---
Spiegel says the lack of public health infrastructure like toilets for L.A.'s homeless is a problem that goes back some 40 years — compounded by the city's homelessness surge in recent years.
His report applied a sanitation standard devised by the United Nations to evaluate the conditions in long-term refugee camps. It found that toilet accessibility in Skid Row met between 10 percent and 23 percent of the need — the area was 80 toilets short of the UN standard by day and by as many as 164 toilets short by night.
"Los Angeles never really had a plan or any intentions of providing full-scale access to restrooms for houseless people in Skid Row," said Pete White, founder and executive director of Los Angeles Community Action Network (LA CAN), an anti-poverty activist group based in Skid Row.
The city of Los Angeles has taken recent steps to ameliorate the lack of bathroom access, maintaining five public toilets in Skid Row, and eight porta-potties in Gladys and San Julian parks. All of these toilets are shuttered around dusk every day.
In December, the mayor's Office of Economic Development inaugurated a new hygiene center on a lot on Crocker Street. The Skid Row Community ReFresh Spot brought eight public toilets and six showers to the area, the first public restrooms the city had added to Skid Row in a decade.
The ReFresh Spot closed temporarily after four months for what Anna Bahr, a spokesperson for Mayor Garcetti, said was a need to expand offerings at the site and add a free laundromat with eight washers and eight dryers. Though the hygiene center was initially scheduled to reopen in the spring, the mayor's office says the reopening has been postponed until summer.
---
The Pit Stop program will install portable toilets near homeless encampments in Venice, Exposition Park, Historic Filipinotown, the Downtown Fashion District and Wilmington.
---
Bahr said that a San Francisco-based nonprofit called Lava Mae is stepping into the breach to provide showers and bathrooms to Skid Row, South L.A., Venice and Manchester Square. (A spokesperson for the group said Lava Mae has been providing mobile hygiene services in Los Angeles since November 2016.) The Los Angeles Times reported the group rejected public funding, but that the city is providing municipal water hookups.
Zita Davis, executive officer for the mayor's Office of Economic Opportunity, said that when the ReFresh Spot reopens it will operate four days a week from 6 a.m. to 1 p.m., with the goal of extending the schedule to seven days a week. Bathroom attendants employed to clean the restrooms after each use include former homeless people of Skid Row.
The city has also launched a six-month pilot with a porta-potty program from San Francisco called the Pit Stop. The program will install portable toilets at locations near homeless encampments in Venice, Exposition Park, Historic Filipinotown, the Downtown Fashion District and Wilmington. The portable toilets are delivered and removed daily for cleaning and maintenance, and open to the public 12 hours daily.
Full-time attendants wearing fluorescent green vests wipe them down, keep a watchful eye out for potential safety issues, and give each user a seven-minute courtesy knock. They use a clipboard to keep track of the number of users, which averages nearly 150 a day.
One of the attendants seated beside a cart loaded with cleaning supplies told me: "People love us out here. They compliment us because it's clean and say if we weren't out here they wouldn't be able to use the bathroom."
In April, the L.A. City Council approved $600,000 to build permanent restrooms at San Julian and Gladys parks.
Rick Coca, a spokesperson for Councilman Jose Huizar, whose district includes Skid Row, said the number of bathroom stalls will be determined by the city's Department of Recreation and Parks. "Bathroom access is about basic human dignity," Coca said.
County health officials, Skid Row residents and long-time homelessness activists, including those who have worked with the city and mayor's office to open the ReFresh Spot, say the city's latest efforts only scratch the problem's surface.
"We understand that this is not even a drop in the bucket," said Eddie H., a veteran homeless activist with United Coalition East Prevention Project, a community-based alcohol and drug prevention program that advocated for the ReFresh Spot. "We also understand that to get to the point where we want to go we had to start somewhere."
---
Copyright Capital & Main
Living Homeless in California: A Death in Venice
On a four-block walk from his Venice home, a filmmaker encounters sky-high rents, a pet store offering "anti-anxiety calming anti-aggression" dog treats and gourmet "hot smoked peppered salmon" at Whole Foods. Last December he found a body by a bus bench.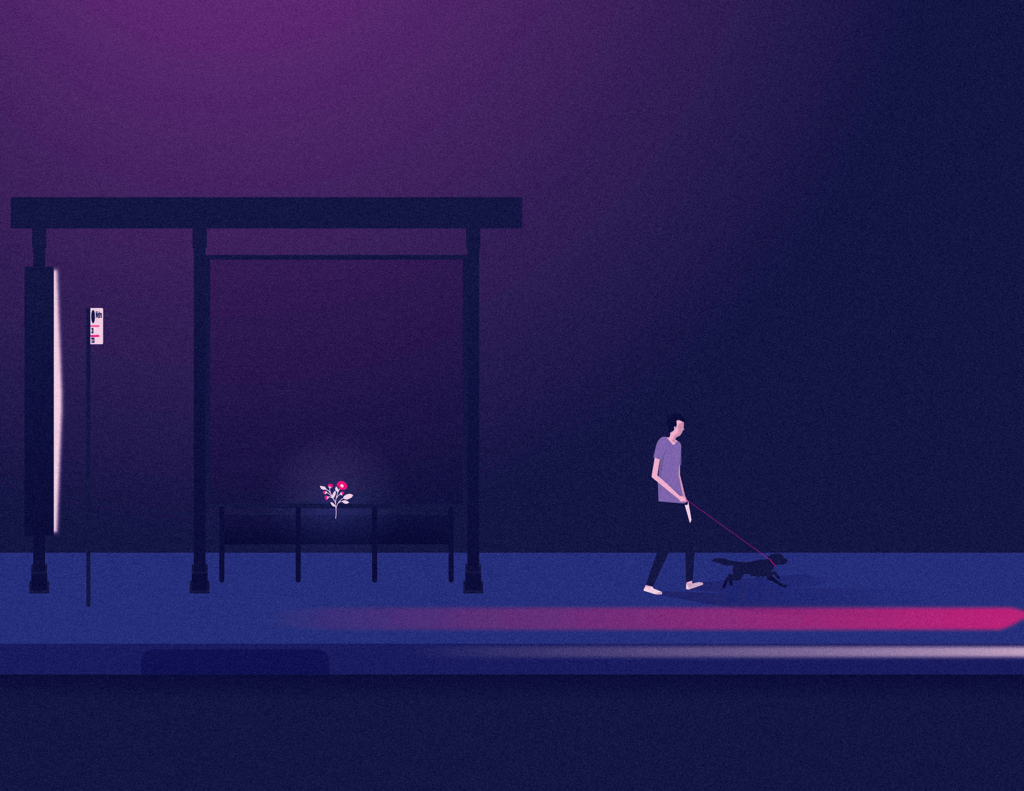 ---
Local businesspeople were nonplussed.
One merely noted that the dead man was a "homeless dude."
---
I take a walk every morning to the Whole Foods that sits on the corner of Lincoln Boulevard and Rose Avenue, four blocks from my house in Venice, California. I walk for exercise and observation. I buy a piece of fruit and return home the way I came, a 30-minute canvassing of what remains in place and at stake, and what has changed in this rapidly gentrifying community.
In four blocks I cross paths with the contradictory reality of Venice during a time of frenzied transformation. One can purchase Atlantic Hot Smoked Peppered Salmon at Whole Foods for $28.99 a pound, while across the street the popular Natural Pet store offers "anti-anxiety calming anti-aggression" "Zen Licks" for dogs who belong to people more anxious than they are.
Home prices and rents here are at astronomically high, rivaling Bel Air and the Pacific Palisades for the most expensive real estate in California.
And there are hundreds of homeless men and women living on the streets, many in semi-permanent tent enclaves, others sleeping alone and where they can. On my walk I pass two or three men that are mentally distressed and who occasionally feel threatening.
Last December I walked by a familiar bus-stop bench at the corner of Lincoln and Sunset Avenue, and saw a dead man. Police had cordoned off the area with  yellow tape, with a white tarp covering the body.
Local businesspeople were nonplussed. One merely noted that the guy was a "homeless dude," as if that kind of death is no surprise – and it isn't — and certainly not worth mourning. The other homeless people in the neighborhood didn't know him, and had little to say about his death, perhaps understanding that the scene is all too common in Los Angeles, with 831 other homeless men and women having preceded this man in 2017, a sizable spike from the 713 homeless who died on the streets in 2016. In 2013, the number was 458. Did those looking on also feel a slight foreboding?
---
Unclaimed bodies are cremated in
Boyle Heights. Unclaimed ashes end up in a common grave after two years.
---
Ed Winter, assistant chief of investigations at the county coroner's department, tells us that the man was Caucasian, over 60, with no living parents and from South Carolina. He died of a heart attack. "Case 2050" has a half-sister who was afraid of him when he was a younger man and lived closer to home. He had been incarcerated a few times, and according to siblings, had been estranged from his family for at least 35 years. They want nothing to do with what's left of him. Unclaimed bodies are cremated at the L.A. County Crematory and Cemetery in Boyle Heights. If the ashes are not claimed in two years, they end up in a common grave where all unattended bodies for the year are buried.
---
How the dead man ended staking out a home on a bus bench in Venice is a mystery.
---
How the man ended staking out a home on a bus bench in Venice is a mystery. As far as I could tell the bench was his, if longevity on a spot can be considered an ownership of some sort. During his final weeks, when I got to know his place but not him, this was a man with next to nothing in his life. He now has only a number.
During the day, he would sit up with his head bowed, trying to sleep or hide or go unnoticed and unharmed: These anti-homeless benches are designed to keep people from lying down. He pissed himself often enough, rarely showered, and the evidence of both details were clear to the senses.
In the evening he managed to tweak his body and thin blankets around the steel arms that divide the bench into quarters. His "sleep" most certainly was a twisted affair, with traffic and sirens and unwanted thoughts weaving in an out of a drink-soaked fever dream of hellish dimensions.  A nearby pepper tree, strangely, is filled with what sounds like hundreds of parakeets jabbering nonstop, adding another element of torture from a source that is designed to bring delight. My man, why pick this godforsaken corner, this punishing bench?
---
Under the sign of a new "gilded age," distracted and busy as we all are, giving our attention to another human being who is at his wits end, or just his end, is difficult in the extreme.
---
These days, under the sign of a new "gilded age," distracted and busy as we all are, giving our attention to another human being who is at his wits end, or just his end, is difficult in the extreme. Complaints will be made over dinner, questions asked, advice given: What can I really do? There are so many who need help. I'll only give money to those who are providing a service — "cleaning" my windshield or busking a few songs on a corner. Finally, fatally, as if an echo from 19th-century London: Are there no workhouses, is there not some slight provision for the poor and destitute? Someone must be doing something. Catastrophic, large-scale disasters bring out the best in us; ugly, slow-moving ones, not so much.
Of course, some people and institutions and a few elected officials are trying to help, doing honorable work, with funds raised for low-cost housing, shelters, mental health and addiction care. But in general, the commons seems overdrawn on its ethical accounts, if the neglect of these people over many decades counts as evidence for such a claim. And some will ask, in the language of behavioral economics: Was this man, who likely had chosen his fate, a "free rider" after all? Sure, build low-cost housing for the homeless, but please not near my increasingly valuable house. Across Venice, this conversation is taking place as I write, with many wanting to leave the city of Los Angeles (a "Vexit"), so as not to be subject to the decisions of the city council when it comes to the homeless question.
A homeless man who falls dead off a bus bench onto Lincoln Blvd. at 7 in the morning might not be worthy of any local poet's attention, but we most certainly need a few poets in these precincts to document such harrowing events. Unclaimed and now a statistic, he is an anecdote to be passed around among friends and neighbors, a silent and now archived body and testimony to our time in paradise. As for this unlovely and unloved man, even a kind burial will have to wait until that common grave opens up, two years hence.
---
Copyright Capital & Main