Life in Time of Drought: Will Mount Shasta Bottle Its Water for Profit?
To sign up for Leighton Woodhouse's email newsletter on the drought, go to Land of Thirst.
Nine years ago, Raven Stevens moved to Mount Shasta, California, after being priced out of the housing market in Santa Cruz, where she had lived for 27 years. She describes the picturesque mountain town just south of the Oregon border as a community "in transition." By that she means two things: it is an economy moving from logging to more sustainable industries, such as tourism. And it is a community being overtaken by transplants from the Bay Area, like herself.
"We bring our crazy ideas with us," she says. "And we get a hard time for that. We'll never be locals. I've heard some people say, 'You people should just go back to where you came from.'"
The house Stevens and her partner purchased in Mount Shasta is about two thousand feet south of an old water bottling plant that was vacated in 2010 by Coca-Cola/Danone. A few months from now, in the midst of the worst drought the state has ever known, the plant will begin pumping groundwater for export again, this time under the management of the Crystal Geyser Water Company.
Stevens and her neighbors, many of them also from the Bay Area, are worried about the impact the new plant will have on the aquifer their wells will share with the proposed pumping and bottling operation. In addition to groundwater depletion, Stevens and others are concerned about the risk of contamination of the aquifer, which is at the headwaters of the Sacramento River. The plant plans to discharge its contaminated wastewater, which it claims will be "well within all applicable standards for drinking water quality," in a leach field, which will percolate into the ground.
"The soil here is very porous," Stevens tells Capital & Main. "And the leach field water goes right down into the aquifer, very quickly. It runs anywhere from six to 20 inches an hour."
"The effluent from Crystal Geyser is an industrial waste discharge that the regulators do not require to be treated," says Robert Blankenship, an environmental management consultant who has reviewed the compliance reports submitted on behalf of Coca-Cola/Danone when it owned the facility. "The chemical that has been found beneath the leach field is DEHP or bis(2-ethylhexyl) phthalate, which the EPA notes can cause early onset menopause in women. DEHP has been found adjacent to the Crystal Geyser leach field in a quantity about 40 times the maximum contaminant level in drinking water." The state water board will only require the plant to test the groundwater for pollution once a year.
In response to Capital & Main's request for comments on these and other allegations, Crystal Geyser emailed a statement that read, in part:
There have been numerous independent studies and tests conducted by many credible engineering and hydrogeological firms and all have concluded that the restart of the existing facility will have negligible effect on the local environment. We anticipate that once the first line is fully running, the Mt. Shasta water bottling plant will use less than one percent of the total average daily water production of Big Springs, one of several springs in the Mt. Shasta area.
Stevens says the concern she and other Bay Area transplants have about water conservation is one of the many things that set them apart from the town's old-timers. "The mindset has always been that we're water rich,'" she says. Stevens recalls the response to when she and her neighbors have complained about the risk of groundwater depletion from the new plant. "Basically what we've been told is, 'Well that's your problem. You've got to dig a deeper well.'"
Instead of digging, Stevens and her allies are demanding that an environmental impact report (EIR) be prepared for the new plant. They dispute Crystal Geyser's assurances that its groundwater pumping will cause no drop in the level of the water table.
"The science in their reports was completely inadequate," says Dan Axelrod, a retired University of Michigan physics professor who lives about five miles from the plant site. Axelrod contends that the water bottler's claims are based on its estimated impact to a spring that may not even be connected to the aquifer in question.
Siskiyou County argues that an EIR is unnecessary. The site was already used for bottling, it contends, so the new plant does not represent a change from past practice. "My job as a supervisor is not to regulate, but to make sure that they follow the process," says Siskiyou County Supervisor Ed Valenzuela. "They were asking for a full EIR when it was not required. It would be a different story if it were a brand new project."
To many Californians, the idea of erecting a new facility to export groundwater out of state during a drought may seem beyond paradoxical.
"Millions of us are doing our part to help preserve this vital resource," says Eddie Kurtz, Executive Director of the Courage Campaign, a California-based advocacy group that has been mobilizing its members to stop companies from bottling and selling dwindling reserves of California groundwater.  "
." At least one water bottler agrees: last week Starbucks announced that, due to the water shortage, it was moving the company's Ethos Water bottling operations from Merced, in the Central Valley, to Pennsylvania.
In Valenzuela's view, however, the drought is part of the reason the local community needs the new plant. With no snow on iconic Mount Shasta itself, the local ski park was closed all of last season, putting two restaurants out of business and taking a toll on local hotels. The community needs the new taxes that the plant will furnish, and the new jobs it will produce — 40 of them, according to Mayor Geoff Harkness, in the  $50,000 salary range, with benefits. Even if a number of those positions are filled by transfers from outside of Siskiyou County, Harkness and Valenzuela believe that the net benefit to the local economy will be significant.
The threat the Crystal Geyser plant poses to the subterranean water table in Siskiyou County is compounded by the likelihood of yet another water bottling facility popping up in the next few years just 16 miles down the road. In the town of McCloud, a deal is currently being worked out to build a new plant on a property that until six years ago was the site of a proposed Nestlé bottling facility, which, in the face of environmental challenges from opponents within the community, never broke ground.
Diane Lowe is one of the local residents who fought the Nestlé plant's opening in order to protect the area's watershed. She and her husband bought a second home in McCloud 15 years ago, while living in Marin County. "I could not believe how wonderful the water was," she recalls. "I couldn't believe how the water was running free and how it was so tasty." Her husband, who was drawn to the area for its legendary fishing, set out to learn everything he could about the rivers, and taught as much of it as he could to his wife.
Lowe remembers how divided the town initially was on the proposed Nestlé  operation. During the course of one community meeting on the issue, she recalls, "Some people walked out. They didn't want to hear anybody from 'down below' — meaning San Francisco — tell them what to do with their water." But by the end of that meeting, she says, many of the town's old-timers were on her side. Six months later, the neighbor who she specifically recalls uttering the phrase about people from "down below" was on her side, too. In 2009, Nestlé pulled out of McCloud, moving its new plant to Sacramento.
The victory has turned out to be short-lived. Today, Lowe and her husband live in McCloud year-round. And once again, she finds herself on the brink of a fight over the opening of a water bottling plant on the very same site.
Last year, McCloud Partners, an investment group, purchased the old Nestlé property for $1.45 million. Now, the firm is planning to build a "boutique" water bottling plant there, under a new brand, the McCloud Artesian Spring Water Company. "They are gung ho, 100 percent water bottling," Lowe says of McCloud Partners. "And I am really, really surprised. The majority of them are Bay Area people."
Bruce Berlinger, a Marin County-based real estate developer who is one of McCloud Partners' principals, declined to be interviewed. But by email, he wrote, "The economy in Siskiyou Country is struggling, with very high unemployment and very little business in the area." He argued that the new plant will pay for local infrastructure needs that have long gone unmet. He described his development plans as reflective of "a cooperative attitude and understanding of McCloud," and based on "thousands of pages of environmental reports on the water supply to the springs, to the creeks and the rivers." He claimed that "the environment is certainly one of our major concerns."
The town is, once again, split on the issue. But this time, the dividing line between old-timers and more recent arrivals from "down below" is not so neat.
"It's really surprising that they would want to come up," Lowe says of the Bay Area-based investors. "It just seems to go against so much of what second-home owners stand for here — the pride and caring of the natural resources and the environment. That's what brings people here. I mean you wouldn't move here for a second home otherwise."
Green New Deal Targets Link Between Trade Policy and Climate Change
Rep. Alexandria Ocasio-Cortez's resolution spotlights stealth connections between free trade deals, offshoring and carbon emissions.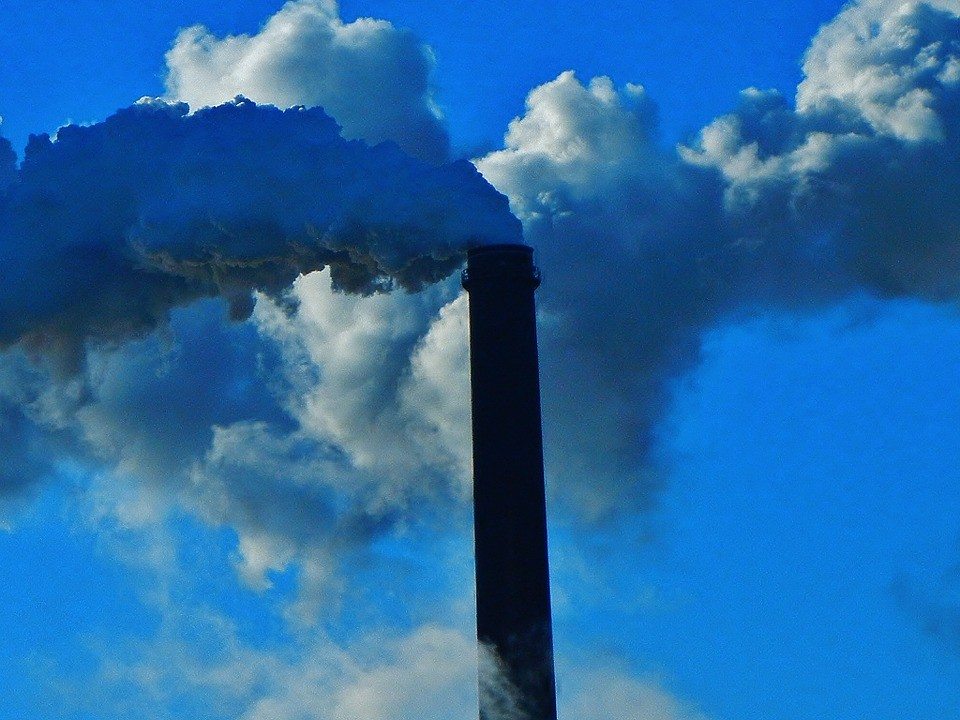 Congressional Democrats on Thursday unveiled landmark Green New Deal legislation outlining proposals to combat climate change — and the measure does not stop at the American border. The resolution calls for new trade laws to halt America's continued export of carbon pollution to countries across the globe.
The link between trade policy and climate change may seem far-fetched, but it is illustrated by the relationship between emissions in different countries. For example: In recent years the United States and Europe had been reducing their own greenhouse gas emissions. That seeming progress has been offset in developing countries such as China, which has seen a significant spike in emissions to the point where it now produces more greenhouse gases than the United States and the European Union combined.
On the surface, these trends might appear to show wealthy nations' proactively decarbonizing their economies, and developing nations failing to do the same. However, China's emissions are not happening in a vacuum: Research suggests they are being fueled by the United States through the trade policies that the Green New Deal resolution targets.
Over the last few decades, under major free trade agreements, corporations have been shifting manufacturing facilities from the United States to developing-world nations like China, where labor and environmental laws are weaker. That shift has not only eliminated millions of American manufacturing jobs, it has also moved carbon emissions to those countries.
The result: The United States and EU had been domestically producing less greenhouse gas emissions, but the picture looks much more grim when considering "consumption-based" emissions — that is, emissions associated with the production of imported goods purchased by a nation's consumers.
"What appears [at first sight] to be the result of structural change in the economy is in reality just a relocation of carbon-intensive production to other regions—or carbon leakage," wrote Dutch researchers in a 2016 report for the Institute for New Economic Thinking (INET).
* * *
Data compiled by researchers at Oxford and the University of Edinburgh show that when consumption-based emissions are considered, the United States and the EU have been fueling carbon emissions through their import-dependent economies.
"If we switched to a consumption-based reporting system," wrote these researchers, "the annual CO2 emissions of many European economies would increase by more than 30 percent and the USA's emissions would increase by seven percent."
While not fully fleshed out, the Green New Deal resolution appears to recognize the link between trade and climate change. The measure, which is sponsored by Rep. Alexandria Ocasio-Cortez (D-NY) and Sen. Ed Markey (MA), calls for "enacting and enforcing trade rules, procurement standards, and border adjustments with strong labor and environmental protections to stop the transfer of jobs and pollution overseas; and to grow domestic manufacturing in the United States."
That demand challenges the existing template of American trade pacts: Up until now, those deals have not included provisions designed to reduce carbon emissions. Indeed, watchdog groups have noted that the term "climate change" was not mentioned in the draft of the proposed Trans Pacific Partnership — a deal that environmentalists said would accelerate greenhouse gas emissions.
The Green New Deal — which is only a non-binding resolution and would not create new programs — asks for a change in that trade model. The idea is to include environmental provisions in trade pacts and to use trade policies to encourage manufacturing facilities to return to the United States, where they would be subjected to more stringent emissions rules as they produce goods for Americans.
That demand is supported by the findings of the INET report, which noted that because of the globalized economy, domestic emissions reductions alone will not be enough to ward off catastrophic climate change.
"It is no great achievement to reduce domestic per capita carbon emissions by outsourcing carbon-intensive activities to other countries and by being a net importer of [greenhouse gases]," they wrote.
---
Copyright Capital & Main