Let's Not Gamble with Los Angeles' Garbage
I am particularly fond of Kenny Rogers' song "The Gambler."  At a recent hearing for the Los Angeles City Council Ad Hoc Committee on Waste Reduction and Recycling, I kept thinking about this song as I heard many business groups and trade associations lobby against true reform of L.A.'s waste collection system.
The debate stems from how the City of L.A. should reform its system for dealing with waste at businesses and large apartment buildings.  On one end, you have the Don't Waste L.A. coalition, to which I belong through the Natural Resources Defense Council. It is a broad coalition of environmental, community, faith-based, economic justice and labor groups, advocating for a comprehensive solution to dealing with L.A.'s waste woes, instead of kicking the can down the road.  You can read more about the coalition's positions here and here.  On the other hand, some business lobbying groups and trade associations are advocating for a system that keeps the status quo in place.
In fact, these business groups have formed a new alliance called ACE — Angelenos for a Clean Environment.  I had a hard time figuring out what was more strange about the group's name, the playing card reference in the acronym or the fact that they chose an alliance that sounds more like an environmental group, instead of a conglomeration of trade groups.  But after digesting their unsupported and weak positions on waste in Los Angeles, they probably should have chosen a name that conjures up images of the two of clubs, instead of the powerful ace.
At an ad hoc hearing of the City Council last week, the business group ACE vociferously argued against reforming the city's system for dealing with waste at businesses and apartment buildings.  During this testimony I kept thinking of the following verse of the Gambler:  "So if you don't mind my sayin', I can see you're out of aces. For a taste of your whiskey, I'll give you some advice."  Heck, to the business associations in ACE, I will give you some advice without the taste of whiskey. Your position on the City of Los Angeles' future changes to the waste system is antiquated and actually not good for those Angelenos who want a clean environment.
Over the last half year, I've been attending public hearings with the Don't Waste L.A. coalition to testify about the importance of creating a more rational, less polluting system for hauling away recycling and waste from large apartment and commercial buildings in Los Angeles.  The environmental groups in Don't Waste L.A., like the Sierra Club, the Coalition for Clean Air, and my own NRDC, signed on because we believe that a strong franchise system is key to protecting the environment from the weaknesses of the status quo. Right now, you can have many different hauling companies serving the same city block – that means many times the impact on traffic, air pollution and city streets.
With the strong franchise system sought by Don't Waste L.A., we'll not only reduce unnecessary trash truck trips, but we'll be able to hold the franchisee accountable for maximizing recycling in a way that's just not possible under the status quo.  And, maximizing recycling is not only good for the environment through reduced air pollution and need for space-hogging landfills, but it also is good for job creation.  For every one job in a landfill, there are 10 jobs created through recycling, and even more job creation can happen through reuse of materials. If the city is serious about meeting its zero-waste goals, it needs to follow the requests from the Don't Waste L.A. coalition
By contrast, the business group ACE testifies at hearings in favor of maintaining the low-road status quo.  The ACE position does nothing to eliminate high-impact trucks and inefficient routes. The ACE position does nothing to create accountability for our waste haulers. What's even more confusing is their arguments have virtually never even addressed the environmental impact of the status quo – they mostly complain that big business and large property owners have sweet deals with their haulers, and they don't want to lose them.  There is too much at stake to allow these big business deals deter the city from real reform of its waste system.  And the city surely should not let a business group that claims it is for a "clean environment" thwart real and necessary change.
In the end, "You gotta know when to hold them, know when to fold them. Know when to walk away and know when to run."  Given the lack of merit to ACE's arguments, I suggest the business associations that formed this group fold their opposition to necessary reform of L.A.'s  waste system.  Their unsupported arguments in favor of the status quo are not the kind of leadership needed in this time of environmental challenges and lack of jobs.  The Don't Waste L.A. coalition has done and continues to do its research on the issues, and the conclusion is that an exclusive franchise system with strong standards is really what residents of L.A. need, instead of gambling on the same old system that got us into this mess in the first place.
Green New Deal Targets Link Between Trade Policy and Climate Change
Rep. Alexandria Ocasio-Cortez's resolution spotlights stealth connections between free trade deals, offshoring and carbon emissions.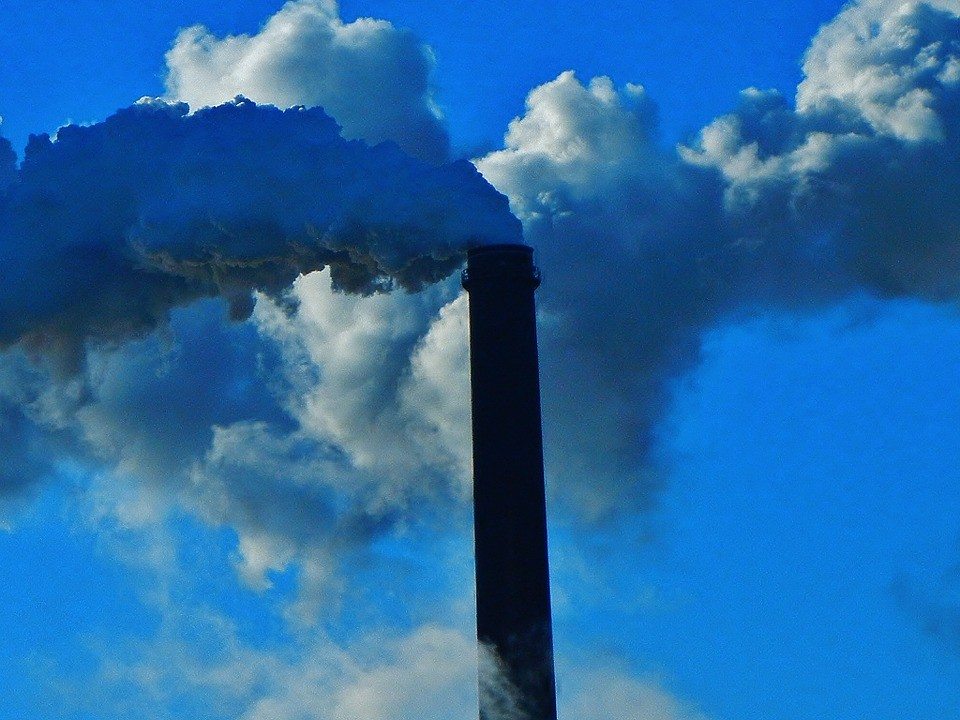 Congressional Democrats on Thursday unveiled landmark Green New Deal legislation outlining proposals to combat climate change — and the measure does not stop at the American border. The resolution calls for new trade laws to halt America's continued export of carbon pollution to countries across the globe.
The link between trade policy and climate change may seem far-fetched, but it is illustrated by the relationship between emissions in different countries. For example: In recent years the United States and Europe had been reducing their own greenhouse gas emissions. That seeming progress has been offset in developing countries such as China, which has seen a significant spike in emissions to the point where it now produces more greenhouse gases than the United States and the European Union combined.
On the surface, these trends might appear to show wealthy nations' proactively decarbonizing their economies, and developing nations failing to do the same. However, China's emissions are not happening in a vacuum: Research suggests they are being fueled by the United States through the trade policies that the Green New Deal resolution targets.
Over the last few decades, under major free trade agreements, corporations have been shifting manufacturing facilities from the United States to developing-world nations like China, where labor and environmental laws are weaker. That shift has not only eliminated millions of American manufacturing jobs, it has also moved carbon emissions to those countries.
The result: The United States and EU had been domestically producing less greenhouse gas emissions, but the picture looks much more grim when considering "consumption-based" emissions — that is, emissions associated with the production of imported goods purchased by a nation's consumers.
"What appears [at first sight] to be the result of structural change in the economy is in reality just a relocation of carbon-intensive production to other regions—or carbon leakage," wrote Dutch researchers in a 2016 report for the Institute for New Economic Thinking (INET).
* * *
Data compiled by researchers at Oxford and the University of Edinburgh show that when consumption-based emissions are considered, the United States and the EU have been fueling carbon emissions through their import-dependent economies.
"If we switched to a consumption-based reporting system," wrote these researchers, "the annual CO2 emissions of many European economies would increase by more than 30 percent and the USA's emissions would increase by seven percent."
While not fully fleshed out, the Green New Deal resolution appears to recognize the link between trade and climate change. The measure, which is sponsored by Rep. Alexandria Ocasio-Cortez (D-NY) and Sen. Ed Markey (MA), calls for "enacting and enforcing trade rules, procurement standards, and border adjustments with strong labor and environmental protections to stop the transfer of jobs and pollution overseas; and to grow domestic manufacturing in the United States."
That demand challenges the existing template of American trade pacts: Up until now, those deals have not included provisions designed to reduce carbon emissions. Indeed, watchdog groups have noted that the term "climate change" was not mentioned in the draft of the proposed Trans Pacific Partnership — a deal that environmentalists said would accelerate greenhouse gas emissions.
The Green New Deal — which is only a non-binding resolution and would not create new programs — asks for a change in that trade model. The idea is to include environmental provisions in trade pacts and to use trade policies to encourage manufacturing facilities to return to the United States, where they would be subjected to more stringent emissions rules as they produce goods for Americans.
That demand is supported by the findings of the INET report, which noted that because of the globalized economy, domestic emissions reductions alone will not be enough to ward off catastrophic climate change.
"It is no great achievement to reduce domestic per capita carbon emissions by outsourcing carbon-intensive activities to other countries and by being a net importer of [greenhouse gases]," they wrote.
---
Copyright Capital & Main