Los Angeles Teachers Prepare for Strike
Tensions mount between L.A. teachers and the city's public school district. Betsy DeVos' No Gun Left Behind grants. Will California's charter school law be revised after 26 years?
---
"Learning Curves" is a weekly roundup of news items, profiles and dish about the intersection of education and inequality. Send tips, feedback and announcements of upcoming events to  braden@capitalandmain.com, @BillRaden.
---
United Teachers Los Angeles took a critical step closer to a strike last week — L.A. Unified's first in 29 years —with a strike authorization vote by 33,000 union educators at the nation's second-largest school district. The outcome won't be announced till tomorrow, but teachers on the opening day of polling at Thomas Starr King Middle School in Silver Lake were confidently predicting a 90 percent affirmation at their site. In the meantime, tempers have been heated on both sides. UTLA president Alex Caputo-Pearl has accused the district of intentionally stalling in setting a September 27 mediation date, which LA School Report's Mike Antonucci reports could be true, and teachers continue to express anger over what they say are unfounded assertions made by "Hard Choices," the district "realignment" blueprint commissioned by Austin Beutner prior to his being named L.A. schools chief.
"Teachers here have to work second jobs in order to make ends meet, and we're told we're overpaid," Wil Page, a sixth-grade math and science teacher at King Middle School's Environmental STEAM Magnet, complained of the blueprint. "Our district does need to make some hard choices, but it doesn't need to be solely on the backs of educators."
Betsy DeVos Update: The U.S. Secretary of Education triggered near-universal condemnation last week when she was reported to be considering using federal Student Support and Academic Enrichment (SSAE) grant money to buy guns for teachers. It was left to the Washington Post's Valerie Strauss to point out the irony that DeVos had told a Senate subcommittee in June that her Federal Commission on School Safety, which was created by President Trump after the Parkland, Florida school mass shooting, would not be looking at gun control as a possible recommendation for stopping violence at schools.
California's top education official has announced the formation of his own commission, albeit one that will be reviewing California's 26-year-old charter law. According to a state Education Department press release, the Action Team on Charter Schools was appointed by termed-out State Superintendent of Public Instruction Tom Torlakson to "objectively examine issues regarding charter schools with the goal of promoting equity for all students and helping all students succeed in 21st century careers and college." It follows on comments made last month by chief deputy superintendent Glen Price on the need to revise the "out of date" law to, among other things, allow consideration of financial impact on host districts when authorizing new charters. Such a revision could be a game-changer. Complaints that the current law's virtual carte blanche for charter startups to open whenever and wherever they like in fiscally savaged districts are at the heart of California's quarter-century education wars. Expect a report by the end of the year.
One group certain to be following the Action Team's work is #WeChoose Bay Area, a new, pro-public school coalition of over a dozen veteran education equity organizations and community groups, anchored by the national Journey for Justice Alliance and the Oakland Public Education Network. According to Oakland organizer Mike Hutchinson, the group will be traveling to Sacramento on September 7 to make its official California debut at a rally in front of the state Capitol, followed by a march on the State Board of Education. Its objective? "To make sure our elected officials know that public education is an issue that we will be voting on in this year's election."
---
Copyright Capital & Main
West Virginia Teachers Flex Muscle Again
Meanwhile, Oakland teachers break out the picket signs and LAUSD discovers the joys of transparency.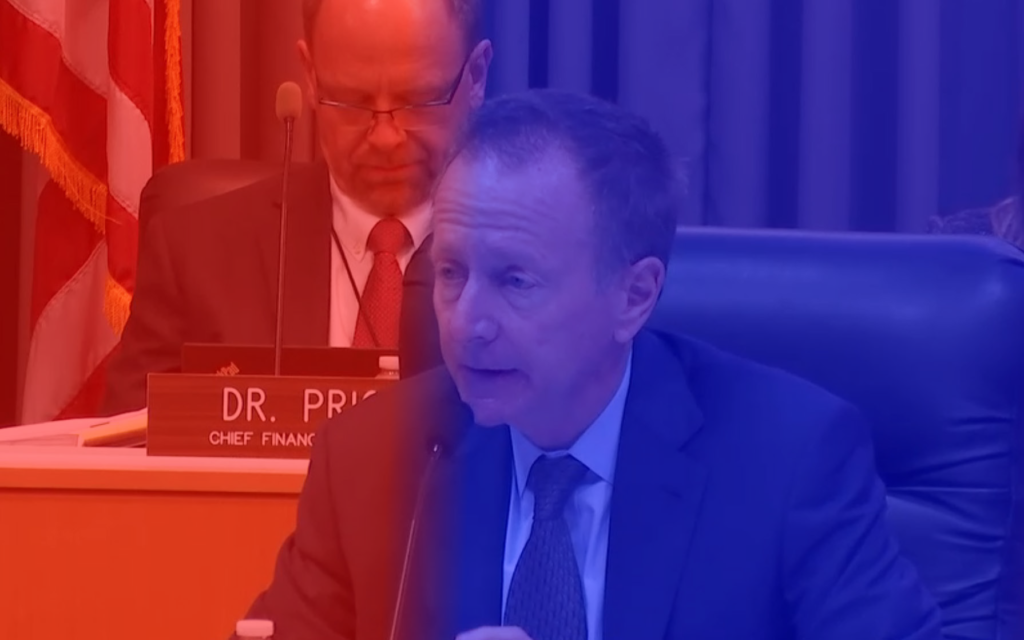 ---
"Learning Curves" is a weekly roundup of news items, profiles and dish about the intersection of education and inequality. Send tips, feedback and announcements of upcoming events to  braden@capitalandmain.com, @BillRaden.
---
"Yes, West Virginia, there is a teachers union, and it's still fighting mad." That was the message for Mountain State lawmakers this week when thousands of West Virginia teachers and school workers walked off the job to kill a privatization bill reputedly written in retaliation for last year's historic nine-day teachers strike. Only hours into the Tuesday-Wednesday walkout, the state's House of Delegates voted 53 to 45 to indefinitely table Senate Bill 451, which had linked a teacher pay raise to the gutting of job security and a first-time legalization for West Virginia of charters and private school vouchers. "Instead of trying to treat a symptom with garbage legislation that isn't even vetted or proven to work," Logan County teacher Kristina Gore told New York magazine, "let's brainstorm some legislation to fix the real problem — the social conditions in which our children live."
All eyes now turn to the East Bay, where over 3,000 Oakland Unified educators walked off the job today, following the recommendations issued last Friday by a neutral fact-finding panel, which agreed with key union bargaining positions but was unable to break the deadlock. "Years of underfunding, the unregulated growth of the charter school industry and district neglect [have] starved our schools of the necessary resources," OEA president Keith Brown charged at a Saturday press conference. In addition to a 12 percent raise over three years, the union is asking for class size reductions, more support staff and is opposing extreme austerity measures that could shutter up to 24 OUSD neighborhood schools.
That OUSD chopping block was the subject of Tuesday's almost Dickensian Oakland school board meeting in which a procession of tearful parents, students, teachers, activists and education leaders pleaded with trustees to spare programs targeted for cuts. School libraries, the district's restorative justice and foster youth programs, and its Asian Pacific Islander Student Achievement services have all been slated for deep reductions in the current, $21.75 million round of budget cuts. The final vote comes February 25.
A murky scheme to transform Los Angeles Unified into a"portfolio" or "network" school district became a little more transparent last week when LAUSD suddenly released a torrent of documents related to superintendent Austin Beutner's "Re-Imagine LAUSD" reorganization plan. After months of stonewalling on California Public Records Act requests from news media and BD 3 school board member Scott Schmerelson, the office of LAUSD General Counsel David Holmquist released hundreds of pages of Re-Imagine contracts and memoranda after Schmerelson upped the ante by introducing a resolution reprimanding the superintendent for his "lack of transparency and responsiveness." That measure passed in a 5-1 vote Tuesday after board members soundly rejected BD 4 member Nick Melvoin's attempt to resurrect an old ALEC model law attack on teacher job security called "mutual consent."
The most eye-popping of the PRAs is LAUSD's 24-page, $765,000 contract with national portfolio district retrofitters Kitamba. The company, which also designed the portfolio transformation of Camden, New Jersey schools that has turned that district into a parent-versus-parent war zone, was engaged to implement a performance-based rating system that, under the portfolio system of governance, is used by district "network leaders" to justify closing and replacing low-testing public schools — usually with charters. Kitamba CEO Rajeev Bajaj, who may be best remembered in New Jersey for his connection to a conflict-of-interest scandal involving former Newark schools chief Christopher Cerf, is leading the LAUSD effort.
California college sexual assault cases are on hold following last month's state appellate court decision that ruled a USC football player accused of sexual assault must be allowed to cross-examine his accuser. According to the L.A. Times, the January 4 reversal has left Golden State colleges and universities scrambling to revise their sexual misconduct policies. The decision followed controversial new federal Title IX sexual misconduct rules proposed by U.S. Education Secretary Betsy DeVos, who is seeking to rescind trauma-informed Obama guidelines and replace them with narrower, more trial-like proceedings, including the cross-examination of accusers in real time. Universities, including the UC and Cal State systems, have opposed direct questioning as an intimidation of assault victims. Since the ruling, Cal State has temporarily halted proceedings in 75 cases that are probably eligible for disciplinary hearings. CSU Title IX coordinator Linda Hoos told the Times that the university is crafting a policy where accusers will be cross-examined via videoconferencing and through a neutral intermediary. UC is expected to follow suit.
---
Copyright Capital & Main