Constitutional Scholar: Comey Firing Legal, But Trump Has Committed Impeachable Offenses
Co-published by Newsweek
Why Erwin Chemerinsky is filing suit against President Trump.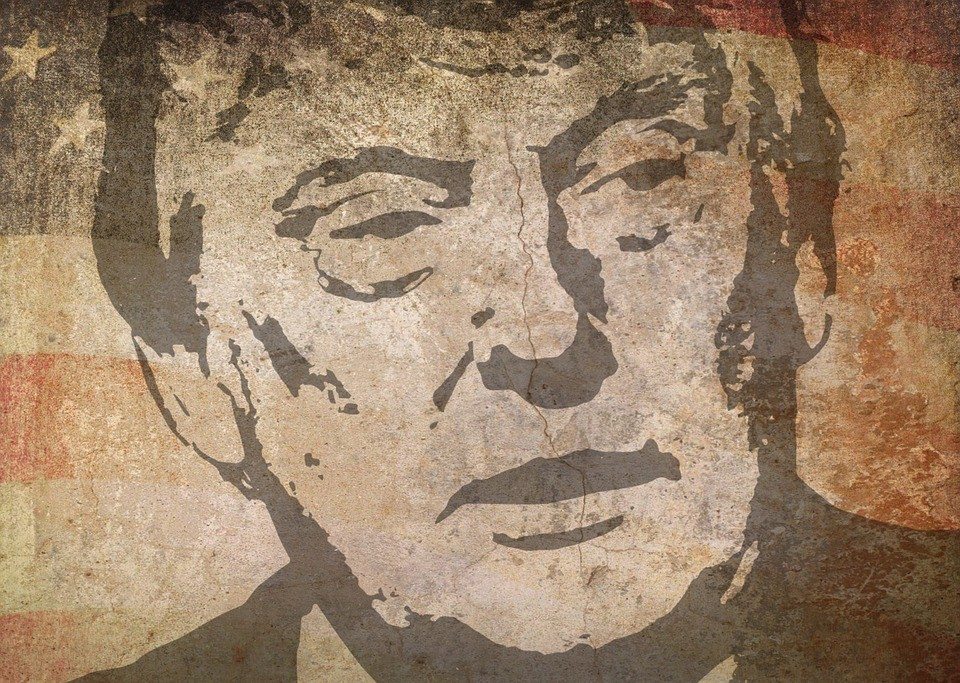 Co-published by Newsweek

Some legal experts, notably Jeffrey Toobin, have asserted that Donald Trump's firing of FBI Director James Comey's has created a constitutional crisis. Erwin Chemerinsky, one of the nation's foremost constitutional scholars, disagrees.
But Chemerinsky, dean of the University of California, Irvine Law School, is hardly in Trump's corner. He believes that the president has repeatedly violated the Constitution, and has joined other prominent attorneys in filing suit against Trump for his alleged breach of the Emoluments Clause, which prohibits officeholders from receiving benefits of any kind from foreign governments.
In his first in-depth interview since Comey's dismissal, Chemerinsky describes how Trump has committed impeachable offenses, how U.S. Attorney General Jeff Sessions has violated federal law and why the Trump years may precipitate a new way to remove a sitting president.
---
Capital & Main: Why aren't we facing a constitutional crisis because of James Comey's firing?
Erwin Chemerinsky: President Trump had the constitutional authority to fire James Comey. However, what makes it troubling is that Comey was leading an investigation that included at least top Trump campaign and administration officials, perhaps even included the president. I think what this means is that it's so essential that there be an independent special prosecutor to conduct this investigation.
Senator Ron Wyden has called for Attorney General Sessions to resign, charging that he violated his own pledge to recuse himself from any matters related to the investigation of Russian interference in the election. Do you agree with that?
Chemerinsky: Jeff Sessions should not be the attorney general of the United States. Sessions, among other things, lied to Congress about his contacts with regard to Russia. That's a federal crime. Someone's who committed a federal crime should be investigated and prosecuted, he shouldn't be the attorney general. Violating his [recusal] promise is another reason why he shouldn't be the attorney general. But I don't think it's likely he's going to resign.
Do you believe that an FBI investigation of President Trump can continue and be credible under a new director?
Chemerinsky: It has to be an independent investigation. Whoever is picked by President Trump and by Attorney General Sessions will be inherently suspect.
What concerns you most about this moment that we face as far as the independence of the American judicial system and the threats to the balance of powers in American democracy?
Chemerinsky: That this president seems either to not understand or not to care about the Constitution.
Are we on dangerous ground because of the seeming willingness of those in power to overlook the threats to constitutional protections?
Chemerinsky: One of the most important parts of the rule of law is that no one — not the president, not the attorney general — is above the law. And yet President Trump is violating the Constitution every day by receiving benefits from foreign states and receiving benefits from the United States in addition to his salary. The attorney general of the United States has flat out lied to Congress – it's a violation of federal law. And there's so little concern over this.
Based on what you've just said, does Congress have the grounds right now to move forward with an impeachment process against President Trump?
Chemerinsky: I want to separate whether there are grounds from whether it's likely to happen. The Constitution says the president can be impeached for treason, bribery or high crimes and misdemeanors. President Trump is violating the Constitution with regards to the emoluments clause. President Trump has shown little regard for the Constitution. On the other hand, in a Republican House and a Republican Senate, it's going to take a lot more than this to lead to impeachment.
What has brought us to this moment where the president of the United States, supported by his own party, which controls Congress, feels emboldened to brazenly violate the Constitution of the United States?
Chemerinsky: The election of Donald Trump, and all the things that gave rise to the election of Donald Trump. He's not like any president we've ever had.
Is there something lacking in the American system of governance that should be available to address the kind of executive overreach that we're seeing?
Chemerinsky: The Constitution in so many ways depends on the good faith of those who govern us. It assumes that they will comply with the Constitution. We don't really have a mechanism short of impeachment to do anything about it, there's no such thing as a vote of no confidence in our system of governance. We may wonder as these four years go on if it wouldn't be better if we had something like that.
Is there anything you've seen in the last four months that gives you reason for optimism about the future of the American way of governance?
Chemerinsky: History gives me that. History has shown that this system of government has worked well for over 200 years. History shows that over time there's been expansion of liberty and equality. I think that's what gives me optimism in what otherwise is a pretty depressing time.
Reviewed: A DIY Guide for "The Magicial Resistance"
A new book offers practical tips on how to organize — and cast spells — for equality and the environment.
Religion and politics have gone hand in hand at least from the time of Hammurabi's Code. Though we are guaranteed separation of church and state in the United States, many a prayer has been uttered for political gain. Any and all religions make no bones about their desire to influence social events and governmental organizations using their own methods and views of the Divine, whether it's the Catholic Workers marching for the rights of the poor, Baptist churches rallying for the right of the unborn — or witches casting spells to protect the environment.
---
At a time when many people feel helpless, ceremonial magic places power firmly in the hands of people who want to see positive change for the future.
---
While mainstream faithful said their prayers, conservative chaos magicians invoked Pepe the Frog to aid the 2016 elections. Since then, sorcerers of all stripes and more than few faithful in the Abrahamic faiths have been very publicly throwing down to counteract what they perceive as harmful acts by the current administration.
David Salisbury's Witchcraft Activism is a smart, direct guide to incorporating activism into your witchcraft practice, or experimenting in your activism by adding a little extra whammy. An experienced, long-time activist and well-respected pagan practitioner, Salisbury lays out a guide for activism that incorporates strategy, defense, offense, victory and loss with spiritual tools and magical methods drawn from Western European folk magic traditions.
He begins with setting intention and leads us to getting off the couch and carrying out an action, be it letter writing, participating in marches, attending city council meetings or lobbying — each with certain magical additions to aid in success. Salisbury also gives results based on his actions incorporating magic and suggests a variety of means for different scenarios. Concentration, visualization and focus are stressed as tools, with the addition of sigils, herbs and incantations.
Spiritual actions range from the simple to the complex. Whether meditating before a meeting, doing a divination for suggested actions, writing out a petition and placing it under a candle or using advanced magical practices like egregores, the acts suggested by Salisbury increase dedication to our causes and shift perspective, creating space for new ideas, for relief from burnout and for refocusing on goals.
Over 1.5 million in the United States identify as Pagan or Wiccan in a 2014 Pew Research Center poll—and that's not counting those witches, sorcerers and others who do not identify in those categories. The numbers of magical practitioners have risen steadily over the decades, perhaps because organized religions may not offer a sense of personal connection, of gnosis, or may have goals that are in opposition to participants'. At a time when many people feel helpless, witchcraft, ceremonial magic and folk/indigenous faiths place power firmly in the hands of people who want to see positive change for the future.
Don't believe in magic? Give Salisbury's methods a try and see what happens. You may be surprised, success is your proof. Just stay away from the Goetia!
---
Copyright Capital & Main