Larry Summers: 'Scariest Horror Movie of the Summer'?
According to accounts in the business press, there is a campaign among Washington insiders to get Larry Summers appointed as Ben Bernanke's replacement as Federal Reserve Board chair. This could end up being the scariest horror movie of the summer.
It is bizarre that Summers would be seriously considered as the next Fed chair if for no other reason that there is an obvious replacement for Bernanke already sitting at the Fed. Janet Yellen, the vice-chair, has in the past served as the president of the Federal Reserve Bank of San Francisco, a member of the Board of Governors in the 1990s and head of President Clinton's Council of Economic Advisers. She also has an impressive academic background, having been a professor at both Berkeley and Harvard.
No woman has ever served as chair of the Fed and Yellen would be an obvious choice to break the barrier. She also has been a consistent advocate of expansionary Fed policy focused on reducing unemployment. In terms of people who could plausibly make the short list for Fed chair, it is difficult to imagine a better choice than Yellen.
But even if President Obama were to decide for some reason not to promote Yellen to Bernanke's position, it is difficult to see why Summers would be the alternative. Memories tend to be short in Washington, but those of us removed from elite circles know that Summers' policies played a central role in setting up the economy for the crash that got us where we are today.
Summers was a key actor in the Clinton economic team that pushed for bigger and less regulated banks. He was there for the repeal of Glass-Steagall. He was also among those hectoring Brooksley Born, when the then head of the Commodity Futures Trading Commission argued that it would be a good idea to regulate derivatives. And he famously ridiculed as Luddites those warning of the risks of financial deregulation at the Fed's Greenspanfest in 2005.
Even more important than his role in pushing financial deregulation is the fact that Summers played a direct role in promoting the imbalances from which the economy continues to suffer. The trade deficit was relatively modest through President Clinton's first term in office, averaging just over one percent of GDP.
This changed dramatically in 1997 following the East Asian financial crisis. The basic story was fairly simple. The crisis knocked the fast growing economies of the region off their feet. South Korea, Thailand, and the other economies of the region saw a massive capital flight as creditors rushed to take their money home.
The IMF, acting under the direction of then Treasury Secretary Robert Rubin, Federal Reserve Board Chair Alan Greenspan, and Rubin's top assistant Larry Summers, agreed to a bailout, but only with harsh conditions. They required the East Asian countries to pay back their debts in full. In order for this to be possible, the currencies of the region plunged in value against the dollar. This made their goods very cheap and allowed them to hugely increase exports to the United States.
Seeing the harsh terms imposed by the IMF on the East Asian countries, developing countries throughout the world decided that they must protect themselves by accumulating vast amounts of reserves. This meant lowering their currencies against the dollar so that they could run large trade surpluses.
The resulting run-up of the dollar was the cause of the huge trade deficits the United States has seen over the last 15 years. The trade deficit peaked at almost six percent of GDP ($960 billion in today's economy) in 2006, as the over-valued dollar made U.S. goods and services less competitive in the world economy.
The huge trade deficit created a gap in demand that was filled by the stock bubble in the late 1990s and the housing bubble in the last decade. Since the collapse of the housing bubble, much of the demand gap has been filled by the budget deficit. The need to fill the hole in demand created by the trade deficit has been the economy's central problem over the last 15 years. And this problem has LARRY SUMMERS written all over it.
This fact alone should be sufficient to keep Summers safely removed from anything resembling a position of power well into his next life, but there's more. Summers has been very close to the financial industry, pocketing millions of dollars in fees for speaking and consulting. Would this affect his willingness to put an end to Wall Street's too big to fail subsidy as Fed chair?
Even Summers' successes are failures. The business press often touts his role in the bailout of Mexico following the peso crisis in 1994. Those of us with access to IMF data know that Mexico has had the lowest per capita GDP growth of any major country in Latin America over the last two decades.
There has been more talk of "the new Larry Summers" than the new Dick Nixon. Maybe such an animal exists, but those of us who remember the old Larry Summers would like to keep anyone with that name far away from the levers of power for a very long time.
(Dean Baker is a macroeconomist and co-director of the Center for Economic and Policy Research in Washington, D.C. His post first appeared on Truthout and is republished with permission.)
Government Shutdown's Silver Lining: A Corporate Hiring Guru Speaks Out
Co-published by Fast Company
Ending the shutdown won't curtail the hiring opportunities for corporate recruiters, says one expert. It's like divorce: Once you start thinking about leaving, the odds that it will happen go up dramatically.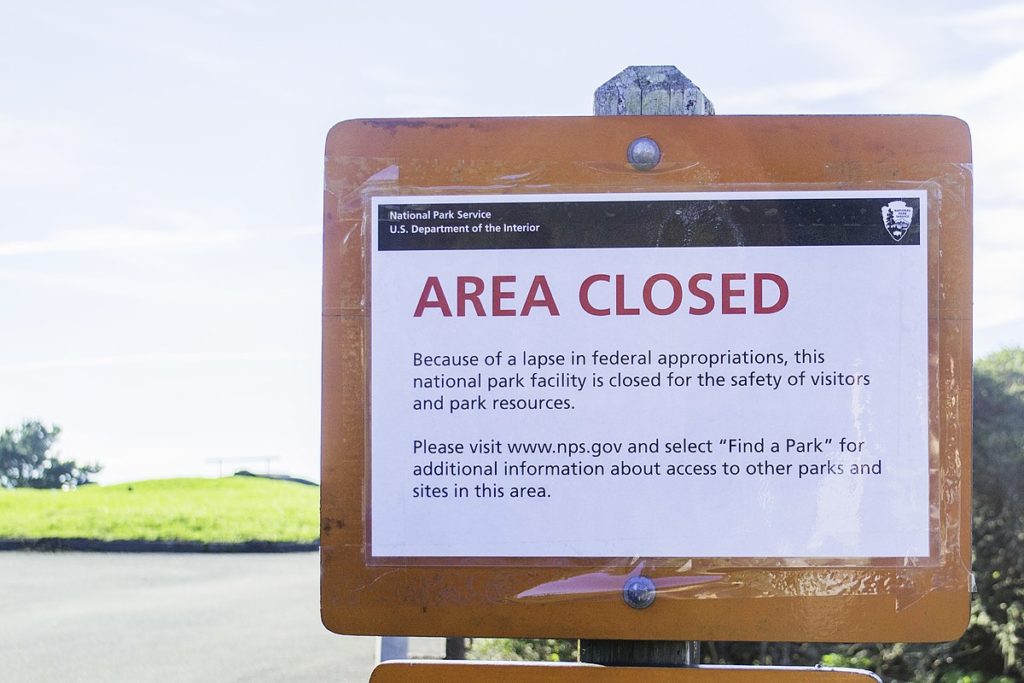 ---
In the new economic climate, even the most mission-driven of federal workers might be forgiven for abandoning the nation's parks, airways and regulatory agencies.
---
Co-published by Fast Company
When the federal government shut down for 16 days in 2013, corporate hiring guru John Sullivan advised companies on how to raid federal government workplaces for talent.
A blog post he penned at the time caused some to charge him with being unpatriotic, he said recently, while others thanked him for the reminder that federal workers were ripe for the plucking.
This time around, the climate is even better for corporations looking to cull staff from a workforce that is already well-trained and also known for its loyalty, Sullivan tells Capital & Main by phone. He describes the current moment—with hundreds of thousands of federal employees forgoing paychecks and, in many cases, sitting at home — as tantamount to "a sale on Black Friday."
---
Congresswoman:  The shutdown could have a long-term impact on the federal government's ability to attract workers with IT skills.
---
"If you've been screaming for the last two years" about the skills-and-talent shortage, "this week there isn't one," says Sullivan, who heads the human resource management program at San Francisco State University's College of Business.
The partial shutdown, that began on December 22 when President Trump failed to secure funding from Congress for his border wall, has impacted employees at a host of federal agencies, including the departments of Agriculture, Commerce, Homeland Security, Housing and Urban Development, Interior, Justice, State, Transportation and Treasury and the NASA.
What makes this particular shutdown so suitable for raiding federal workplaces? It's not just that employee morale has taken a nosedive, thanks to a president who is at war with many of the agencies he oversees. Nor is it only the fact that Trump threatened to keep the government closed for as long as a year, a notion that "really scares people," says Sullivan.
---
With Amazon's opening new offices in the District of Columbia area, three out of four IT workers in DC say they would consider leaving their current jobs for the tech behemoth.
---
It's also the economic climate. Companies are growing. Unemployment is low. Remote work is increasingly an option. Technical advances have made looking for a job easier than it was in 2013. "You can say 'boo' to your phone and apply for a job," adds Sullivan, delivering his matchmaking pitch with such force that even the most mission-driven of federal workers might be forgiven for abandoning the nation's parks, airways and regulatory agencies.
Congresswoman Robin Kelly (D-IL), the ranking member of the House Subcommittee on Information Technology, worried, in a statement last week, that the shutdown would have a long-term impact on the federal government's ability to attract workers with IT skills. The federal government has generally struggled to attract young tech workers, and Amazon's new offices in the District of Columbia area has three out of four IT workers in DC saying they would consider leaving their current jobs for the tech behemoth.
Tech workers — and upper-salaried talent — are not the only employees coveted by the private sector, says Sullivan. Forest Service employees. Coast Guard workers. Transportation and Safety Administration agents. Any unpaid workers could be lured away, especially in states like California and Texas, where economies are strong, he maintains. An employment agency for California's casinos recently put this shout out on Twitter: "Any @TSA employees looking for new opportunities, PTGaming is hiring!" along with the popular hashtag, #shutdownstories.
The shutdown could also prompt federal employees to throw scruples to the wind and step into the infamous revolving door that leads workers from government jobs to the private sector and back again. When Sullivan was advising companies in 2013, he helped firms hire from agencies that regulated them.
"And by the way," asks Sullivan, persisting with his siren song, "if I was a regulator, [with] President Trump eliminating all those regulations, why am I needed? Why not go to the private sector?"
Sullivan, who says he is an underpaid government worker in his own right, is concerned about the public cost of his and others' efforts to lure away the federal government's top talent. The best employees will leave first, and "literally billions" in training dollars will be lost, he predicts.
But he puts the blame squarely on a public sector that undervalues its workers. Corporations that pilfer federal government workforce for talent offer a kind of public service and corrective by demonstrating the price that must be paid "for degrading public service and unnecessarily frustrating federal employees," he wrote in his 2013 post.
Ending the shutdown won't curtail the hiring opportunities for corporate recruiters, says Sullivan. "It's like divorce. Once you start thinking about [leaving], the odds [that it will happen] go up dramatically."
---
Copyright Capital & Main