In Southern California, a Renewed Push for Rent Control to Combat Gentrification
Rent control would not fix L.A.'s affordable housing crisis, but it would help long-time renters in neighborhoods that are suddenly desirable in the eyes of investors.

Black Lives Matter's Melina Abdullah. (All photos by Charles Davis)
"
Good morning, soldiers!" Damien Goodmon told some 500 people at a packed auditorium one recent Saturday morning in the South Los Angeles neighborhood of Leimert Park, the center of Los Angeles' African-American arts community — and recently the scene of heated debates about changing demographics. The "soldiers" in attendance were organizers and "regular people" concerned about residents being priced out of their homes in what is now one of America's most expensive cities.
Goodmon is the founder of the Crenshaw Subway Coalition, a group that has fought to bring public transit and community-oriented planning to the historically black neighborhoods of South L.A. But on December 2, he spoke as a representative of a new campaign called Housing Is a Human Right, launched by the nonprofit AIDS Healthcare Foundation, sponsors of March's controversial Measure S. The target, however, remains the same: gentrification, the process by which working-class people of color are gradually displaced by the better off and, generally, white middle class.
It's "undoubtedly a class issue," Goodmon stressed in his remarks, delivered at the opening to the "Resist Gentrification Action Summit," billed as the first of many and hosted by groups ranging from the Los Angeles Tenants Union to the local chapter of Black Lives Matter. But, he added, "There is nothing in America that is a class issue that is not also a race issue."
It is of course true that the rising cost of housing affects people of all skin tones. But in the United States, the poor are disproportionately people of color. And in Los Angeles — home to the least affordable housing market and the largest population of officially impoverished people in the country, tens of thousands of whom sleep on the streets — the largest real estate projects are being built right in their neighborhoods. The $2.6 billion stadium for L.A.'s two new football teams, for example, is being built in Inglewood, which is 42 percent black and 51 percent Latino. That stadium is bringing with it over 3,000 housing units in what the developer terms a "master-planned neighborhood" set to include "a luxury hotel," "a revitalized casino" and first dibs on NFL tickets for the lucky residents.
Woodrow Curry (left) of the Uplift Inglewood Coalition.
Nearby, another developer is breaking ground on a gated community, Grace Park, that will feature 228 detached condos. Inglewood already has two overwhelmingly black, solidly middle-class gated condo communities, Carlton Square and Briarwood. But those communities were developed before the explosion in market rate housing prices, and neither of the new planned developments appears intended for the existing Inglewood community, judging by the complete lack of affordable housing.
"Market rate, as I like to say, means not for me," Goodmon remarked.
It's the same story throughout Los Angeles and some of its suburbs, where massive housing projects include an affordable housing component as an afterthought, if that. On the outskirts of downtown, developers of The Reef — a "creative habitat tailored to meet the needs of the innovators, entrepreneurs and diverse creators that make Los Angeles the creative capital of the world" — are proposing to add over 1,400 housing units, 95 percent of which will be listed at market rates.
Woodrow Curry, founder of the anti-gentrification group Uplift Inglewood Coalition, told a breakout session at the weekend summit that rents in his building went up $300 in a month. His new neighbors told him they were working for the tech giants of L.A.'s Silicon Beach. With public transit expanding, and a new stadium coming, Inglewood has become an affordable home for employees of Facebook and Google, if not its current residents.
Curry said his problem was not with any of his new neighbors, however. While they may be white in a neighborhood that's just four percent Caucasian, it's "not a racial issue," he said. The politicians who are stamping their approval on massive luxury housing projects, and doing little to address the lack of affordable options for current residents, are largely black, he said. The problem, he argued, is systemic.
"We can talk about race a lot here in L.A.," Curry said, "but right now is really a time to shine that light on class." He spoke of ultimately getting away from a system of absentee landlords. Much of the capital pushing up housing costs in California ostensibly comes from China, where the wealthy buy empty houses abroad as safe investments. Meanwhile, Curry and other L.A.-area activists have another goal: restoring rent control and bypassing the political class to do it.
Rent control, which caps the amount landlords can raise the rent every year, would not fix L.A.'s affordable housing crisis, but it would help long-time renters in neighborhoods that are suddenly desirable in the eyes of investors and others who have been priced out of the Westside. Activists in Inglewood have already filed a petition seeking to get a rent-control initiative on the ballot in 2018; activists in Pasadena are aiming to do the same, proposing a measure that would cap rent increases at 4.5 percent a year.
The city of Los Angeles itself already has a limited "rent stabilization" ordinance, under which rents may be increased by three percent a year — but only affecting units constructed before October 1, 1978.
Maria Lopez of Housing Long Beach said she too is "fighting for rent control in 2018" — one that, unlike the ordinance in L.A., would go as far as the state currently allows — and that her group would begin collecting signatures early next year to get it on the ballot. With over a million undocumented people in L.A. and Orange counties alone, she argued that the fight for housing is one and the same as the fight to keep immigrants in the country they call home.
"My family is in terror of deportation every single day," Lopez said. "My family has been ripped apart by deportation, and I don't want it to happen again." The immigrant-rights movement, she added, should work "hand in hand with the renter-rights movement. We can't have sanctuary without having the right to be here."
Karen Kwak, an organizer with the Glendale Tenants Union, said her group would likewise fight to get rent control on the 2018 ballot. Part of the activists' strategy is to fight everywhere so developers cannot concentrate their resources on one battle. "We're part of a vast movement," Kwak said.
That was the message the Leimert Park summit sought to drive home: Advocates of affordable housing are legion. The event felt like a launch party for a drive to pursue rent control everywhere, including Sacramento. Summit organizers, including the AIDS Healthcare Foundation and the Alliance of Californians for Community Empowerment, are seeking to overturn the Costa-Hawkins Act. That law bars rent caps from being imposed on any California building constructed after 1995. While legislation has been introduced to change that provision, organizers aren't taking any chances. They're gathering signatures to put the question to voters next November.
---
Copyright Capital & Main

Reality Check: CalChamber's "Job Killer" Bills Actually Create Jobs
CalChamber won't say how many jobs on its Job Killer list would be eliminated by proposed environmental and workplace protection bills — or even how such legislation would eliminate them.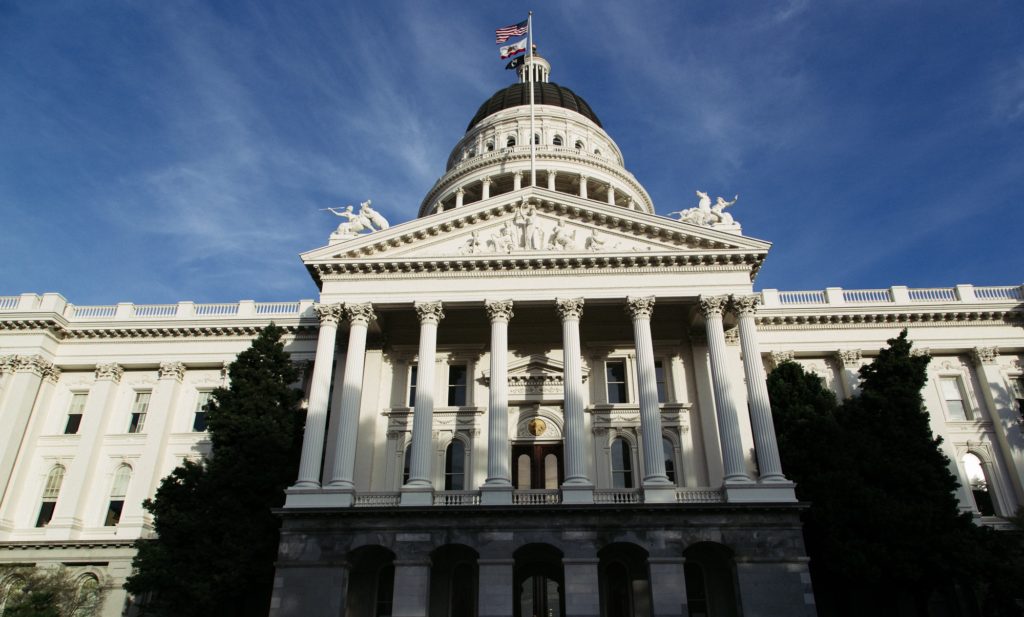 Shortly after Lorena Gonzalez Fletcher assumed office in the California Assembly in 2013, her work started getting a special kind of attention. Every year for more than 20 years, the pro-business lobbyists at the California Chamber of Commerce have put out a list of bills CalChamber considers "job killers" — proposed laws that, it contends, would so burden business owners that they'd presumably start firing workers, or at least cease to hire new ones. Among the bills to make the list during Gonzalez Fletcher's first legislative session was one of her own: A measure ordering employers to grant one hour sick leave for every 30 hours worked.
---
Even Democrats who supported sick-leave legislation feared the Chamber's wrath.
---
The Chamber's influence has historically been persuasive in Sacramento; by its own reckoning, it has managed to kill 92 percent of the bills named on its annual list. In the two years before Gonzalez Fletcher (D-San Diego) took office, only five of 70 so-called "job-killer" bills were passed into law. Even Democrats who supported sick-leave legislation so feared the Chamber's wrath that they urged the new Assemblywoman to modify her bill to be more business-friendly.
"People said to me, 'You have to work with the Chamber and get them to remove that title.' I said 'Why?' I come from organized labor and represent a working class district. They're going to oppose whatever I do."
The Assembly and Senate did make some changes to the bill to make it less onerous for business owners. But its basic premise remained intact, all the way to Gov. Jerry Brown's desk. In August 2014, California extended the nation's largest expansion of paid sick leave benefits to workers. "We caught up to the rest of the world," Gonzalez Fletcher says.
In the years since, Gonzalez Fletcher has become known for sponsoring bills that end up in the Chamber's cross-hairs. In 2016, she carried a bill to grant overtime to farm workers, correcting part of a 77-year-old law that cut farm workers out of federal labor standards. Brown signed it into law that September. The year before, she successfully pushed through a law to require grocery stores to retain workers for 90 days after they changed ownership.
"That was my favorite one they called a job killer," Gonzalez Fletcher says. "It was literally a bill to save workers' jobs."
California has often been a target of scorn for its stringent regulations, mostly from pro-growth conservatives who see any law that restrains business, be it worker protections or environmental controls, as inimical to economic success. And to be fair, new laws and market forces sometimes do affect jobs. The state's singular climate laws, which set accelerating greenhouse-gas emission standards for electrical utilities and industries, have undoubtedly forced coal-fired power plants in Utah, Arizona and Nevada to shut down over time, eliminating jobs as operations wind down. One bill on the California Chamber's list, to permanently close SoCalGas' troubled Aliso Canyon storage facility, which blew a catastrophic leak in 2015, would necessarily uproot a certain number of workers were it to pass.
But just as some jobs go away in one market sector, other ones arise in another. "When you're transitioning, there is a loss in traditional jobs, and then there's growth in non-traditional jobs," says Mary Leslie, president of the Los Angeles Business Council, which works toward corporate sustainability. "Then those jobs become the jobs of the future." After the legislature passed the Global Warming Solutions Act of 2006, for instance, building owners in the state made investments in energy efficiency — one of the easiest ways for a company to reduce resource use and emissions.
"That created a whole industry around energy efficiency," Leslie says. And far from killing jobs, that industry helped businesses save money on their utility bills, potentially creating revenue for new hires. "Now that they've made the switch, they won't go back."
California also has more jobs in the solar industry than does any other state, thanks to a cluster of state climate laws and incentives — 86,414 jobs, according to the Solar Foundation's 2017 National Solar Jobs Census. That's down from 100,050 in 2016, but California still holds more than a third of the nation's solar jobs. "Distributed [rooftop] solar has helped fill the gap that was left after the recession in Los Angeles," Leslie says. "We saw people start new companies, become successful business people."
In fact, all of California's climate laws continue to show up on various job-killers lists. A bill in this legislative session that would ban the registration of gas and diesel vehicles by 2040 has also been tarred by the Chamber, even though the state's promotion of clean vehicles has given rise to not just jobs but whole new businesses. And even while some of those businesses, including Tesla and Lucid Motors, have located at least some manufacturing facilities outside of highly regulated California, they have indisputably created jobs.
Since the climate laws have been in effect, California's economy outpaced the nation's by seven percent between 2008 and 2016. That economic growth would seem to contradict the California Chamber's 2012 claim that California "can't be a leader in the global economy if it interferes in the global marketplace."
"It's time for them to come up with a new rap," Leslie says. "They're starting to sound like dinosaurs."
Other bills on the Chamber's current list have less to do with jobs and economic growth than they do with economic justice and fairness. One, by Assemblywoman Eloise Reyes (D-San Bernardino), would give residents of disadvantaged communities advance notice of industrial development projects slated for their neighborhoods, with the intent of ending discrimination in the siting of polluting facilities. (Reyes has modified the bill enough for the Chamber to strike it from the list, but it still opposes the measure.) Another, by the Assembly's Al Muratsuchi (D-Torrance), would protect hotel workers against violence and harassment. Still another would forbid employers from punishing workers who use cannabis for medical purposes.
This year, Gonzalez Fletcher is pushing a bill that would end forced arbitration agreements between employers and their workers. "When you disempower individuals, it allows companies to be bad actors," she says.
How precisely these bills would kill jobs, and exactly how many would die, the California Chamber doesn't specify. (No one from the organization responded to interview requests.) "They never come into the legislature with estimates of projected job losses" based on any research, Gonzalez Fletcher says. "They haven't shown how any of the policies they've opposed have resulted in a single job loss." Meanwhile, the Chamber stands behind policies that are known job killers, such as increased automation in the workplace.
Gonzalez Fletcher suggests that perhaps it's time to change the list's title. "If you want to call it the 'Profit Reduction for the One Percent' list, that's fine," she says. "Just be honest with your label."
---
Copyright Capital & Main