In Southern California, a Renewed Push for Rent Control to Combat Gentrification
Rent control would not fix L.A.'s affordable housing crisis, but it would help long-time renters in neighborhoods that are suddenly desirable in the eyes of investors.
Black Lives Matter's Melina Abdullah. (All photos by Charles Davis)
"
Good morning, soldiers!" Damien Goodmon told some 500 people at a packed auditorium one recent Saturday morning in the South Los Angeles neighborhood of Leimert Park, the center of Los Angeles' African-American arts community — and recently the scene of heated debates about changing demographics. The "soldiers" in attendance were organizers and "regular people" concerned about residents being priced out of their homes in what is now one of America's most expensive cities.
Goodmon is the founder of the Crenshaw Subway Coalition, a group that has fought to bring public transit and community-oriented planning to the historically black neighborhoods of South L.A. But on December 2, he spoke as a representative of a new campaign called Housing Is a Human Right, launched by the nonprofit AIDS Healthcare Foundation, sponsors of March's controversial Measure S. The target, however, remains the same: gentrification, the process by which working-class people of color are gradually displaced by the better off and, generally, white middle class.
It's "undoubtedly a class issue," Goodmon stressed in his remarks, delivered at the opening to the "Resist Gentrification Action Summit," billed as the first of many and hosted by groups ranging from the Los Angeles Tenants Union to the local chapter of Black Lives Matter. But, he added, "There is nothing in America that is a class issue that is not also a race issue."
It is of course true that the rising cost of housing affects people of all skin tones. But in the United States, the poor are disproportionately people of color. And in Los Angeles — home to the least affordable housing market and the largest population of officially impoverished people in the country, tens of thousands of whom sleep on the streets — the largest real estate projects are being built right in their neighborhoods. The $2.6 billion stadium for L.A.'s two new football teams, for example, is being built in Inglewood, which is 42 percent black and 51 percent Latino. That stadium is bringing with it over 3,000 housing units in what the developer terms a "master-planned neighborhood" set to include "a luxury hotel," "a revitalized casino" and first dibs on NFL tickets for the lucky residents.
Woodrow Curry (left) of the Uplift Inglewood Coalition.
Nearby, another developer is breaking ground on a gated community, Grace Park, that will feature 228 detached condos. Inglewood already has two overwhelmingly black, solidly middle-class gated condo communities, Carlton Square and Briarwood. But those communities were developed before the explosion in market rate housing prices, and neither of the new planned developments appears intended for the existing Inglewood community, judging by the complete lack of affordable housing.
"Market rate, as I like to say, means not for me," Goodmon remarked.
It's the same story throughout Los Angeles and some of its suburbs, where massive housing projects include an affordable housing component as an afterthought, if that. On the outskirts of downtown, developers of The Reef — a "creative habitat tailored to meet the needs of the innovators, entrepreneurs and diverse creators that make Los Angeles the creative capital of the world" — are proposing to add over 1,400 housing units, 95 percent of which will be listed at market rates.
Woodrow Curry, founder of the anti-gentrification group Uplift Inglewood Coalition, told a breakout session at the weekend summit that rents in his building went up $300 in a month. His new neighbors told him they were working for the tech giants of L.A.'s Silicon Beach. With public transit expanding, and a new stadium coming, Inglewood has become an affordable home for employees of Facebook and Google, if not its current residents.
Curry said his problem was not with any of his new neighbors, however. While they may be white in a neighborhood that's just four percent Caucasian, it's "not a racial issue," he said. The politicians who are stamping their approval on massive luxury housing projects, and doing little to address the lack of affordable options for current residents, are largely black, he said. The problem, he argued, is systemic.
"We can talk about race a lot here in L.A.," Curry said, "but right now is really a time to shine that light on class." He spoke of ultimately getting away from a system of absentee landlords. Much of the capital pushing up housing costs in California ostensibly comes from China, where the wealthy buy empty houses abroad as safe investments. Meanwhile, Curry and other L.A.-area activists have another goal: restoring rent control and bypassing the political class to do it.
Rent control, which caps the amount landlords can raise the rent every year, would not fix L.A.'s affordable housing crisis, but it would help long-time renters in neighborhoods that are suddenly desirable in the eyes of investors and others who have been priced out of the Westside. Activists in Inglewood have already filed a petition seeking to get a rent-control initiative on the ballot in 2018; activists in Pasadena are aiming to do the same, proposing a measure that would cap rent increases at 4.5 percent a year.
The city of Los Angeles itself already has a limited "rent stabilization" ordinance, under which rents may be increased by three percent a year — but only affecting units constructed before October 1, 1978.
Maria Lopez of Housing Long Beach said she too is "fighting for rent control in 2018" — one that, unlike the ordinance in L.A., would go as far as the state currently allows — and that her group would begin collecting signatures early next year to get it on the ballot. With over a million undocumented people in L.A. and Orange counties alone, she argued that the fight for housing is one and the same as the fight to keep immigrants in the country they call home.
"My family is in terror of deportation every single day," Lopez said. "My family has been ripped apart by deportation, and I don't want it to happen again." The immigrant-rights movement, she added, should work "hand in hand with the renter-rights movement. We can't have sanctuary without having the right to be here."
Karen Kwak, an organizer with the Glendale Tenants Union, said her group would likewise fight to get rent control on the 2018 ballot. Part of the activists' strategy is to fight everywhere so developers cannot concentrate their resources on one battle. "We're part of a vast movement," Kwak said.
That was the message the Leimert Park summit sought to drive home: Advocates of affordable housing are legion. The event felt like a launch party for a drive to pursue rent control everywhere, including Sacramento. Summit organizers, including the AIDS Healthcare Foundation and the Alliance of Californians for Community Empowerment, are seeking to overturn the Costa-Hawkins Act. That law bars rent caps from being imposed on any California building constructed after 1995. While legislation has been introduced to change that provision, organizers aren't taking any chances. They're gathering signatures to put the question to voters next November.
---
Copyright Capital & Main
Government Shutdown's Silver Lining: A Corporate Hiring Guru Speaks Out
Co-published by Fast Company
Ending the shutdown won't curtail the hiring opportunities for corporate recruiters, says one expert. It's like divorce: Once you start thinking about leaving, the odds that it will happen go up dramatically.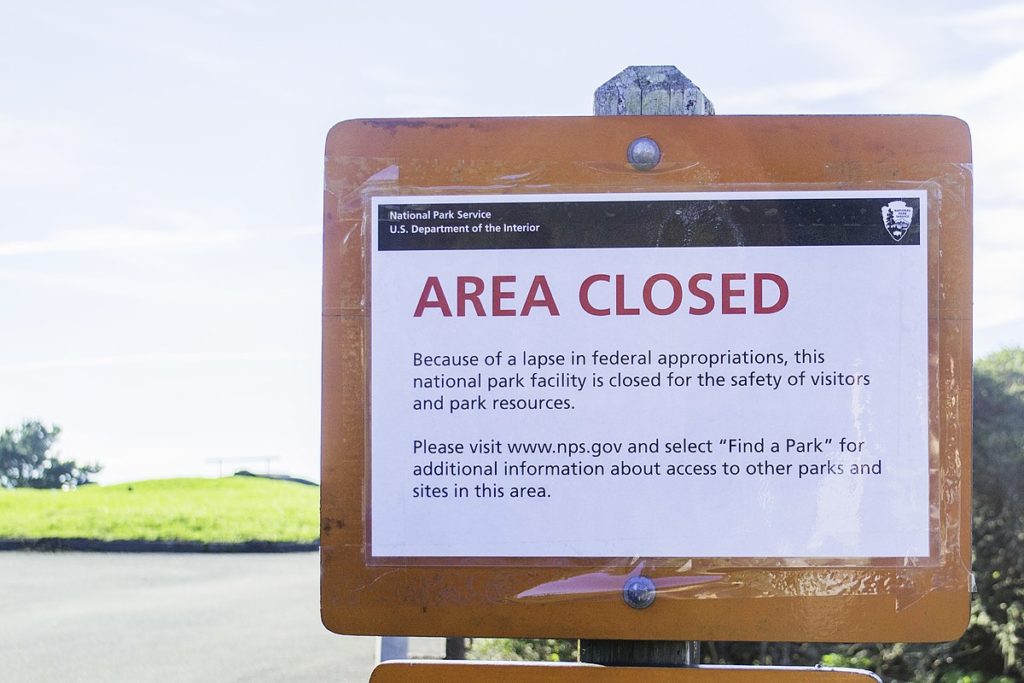 ---
In the new economic climate, even the most mission-driven of federal workers might be forgiven for abandoning the nation's parks, airways and regulatory agencies.
---
Co-published by Fast Company
When the federal government shut down for 16 days in 2013, corporate hiring guru John Sullivan advised companies on how to raid federal government workplaces for talent.
A blog post he penned at the time caused some to charge him with being unpatriotic, he said recently, while others thanked him for the reminder that federal workers were ripe for the plucking.
This time around, the climate is even better for corporations looking to cull staff from a workforce that is already well-trained and also known for its loyalty, Sullivan tells Capital & Main by phone. He describes the current moment—with hundreds of thousands of federal employees forgoing paychecks and, in many cases, sitting at home — as tantamount to "a sale on Black Friday."
---
Congresswoman:  The shutdown could have a long-term impact on the federal government's ability to attract workers with IT skills.
---
"If you've been screaming for the last two years" about the skills-and-talent shortage, "this week there isn't one," says Sullivan, who heads the human resource management program at San Francisco State University's College of Business.
The partial shutdown, that began on December 22 when President Trump failed to secure funding from Congress for his border wall, has impacted employees at a host of federal agencies, including the departments of Agriculture, Commerce, Homeland Security, Housing and Urban Development, Interior, Justice, State, Transportation and Treasury and the NASA.
What makes this particular shutdown so suitable for raiding federal workplaces? It's not just that employee morale has taken a nosedive, thanks to a president who is at war with many of the agencies he oversees. Nor is it only the fact that Trump threatened to keep the government closed for as long as a year, a notion that "really scares people," says Sullivan.
---
With Amazon's opening new offices in the District of Columbia area, three out of four IT workers in DC say they would consider leaving their current jobs for the tech behemoth.
---
It's also the economic climate. Companies are growing. Unemployment is low. Remote work is increasingly an option. Technical advances have made looking for a job easier than it was in 2013. "You can say 'boo' to your phone and apply for a job," adds Sullivan, delivering his matchmaking pitch with such force that even the most mission-driven of federal workers might be forgiven for abandoning the nation's parks, airways and regulatory agencies.
Congresswoman Robin Kelly (D-IL), the ranking member of the House Subcommittee on Information Technology, worried, in a statement last week, that the shutdown would have a long-term impact on the federal government's ability to attract workers with IT skills. The federal government has generally struggled to attract young tech workers, and Amazon's new offices in the District of Columbia area has three out of four IT workers in DC saying they would consider leaving their current jobs for the tech behemoth.
Tech workers — and upper-salaried talent — are not the only employees coveted by the private sector, says Sullivan. Forest Service employees. Coast Guard workers. Transportation and Safety Administration agents. Any unpaid workers could be lured away, especially in states like California and Texas, where economies are strong, he maintains. An employment agency for California's casinos recently put this shout out on Twitter: "Any @TSA employees looking for new opportunities, PTGaming is hiring!" along with the popular hashtag, #shutdownstories.
The shutdown could also prompt federal employees to throw scruples to the wind and step into the infamous revolving door that leads workers from government jobs to the private sector and back again. When Sullivan was advising companies in 2013, he helped firms hire from agencies that regulated them.
"And by the way," asks Sullivan, persisting with his siren song, "if I was a regulator, [with] President Trump eliminating all those regulations, why am I needed? Why not go to the private sector?"
Sullivan, who says he is an underpaid government worker in his own right, is concerned about the public cost of his and others' efforts to lure away the federal government's top talent. The best employees will leave first, and "literally billions" in training dollars will be lost, he predicts.
But he puts the blame squarely on a public sector that undervalues its workers. Corporations that pilfer federal government workforce for talent offer a kind of public service and corrective by demonstrating the price that must be paid "for degrading public service and unnecessarily frustrating federal employees," he wrote in his 2013 post.
Ending the shutdown won't curtail the hiring opportunities for corporate recruiters, says Sullivan. "It's like divorce. Once you start thinking about [leaving], the odds [that it will happen] go up dramatically."
---
Copyright Capital & Main