In Praise of Unsung Women and Their Work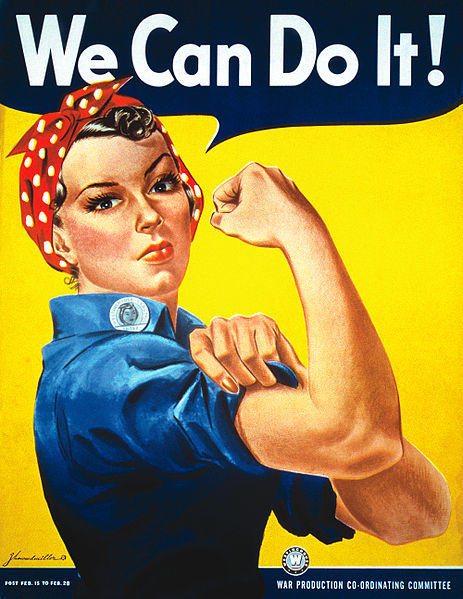 As we celebrate Women's History Month in March, we honor many iconic women workers from past to present, from Rosie the Riveter to Dolores Huerta. But we often forget about the unsung "sheroes," the women whose toil and dedication help move America, today.
One such group is the women workers who manufacture America's buses, trains and streetcars for our public transit systems. Khanthaly Ditthiait is a 26-year-old mom of two who works at a bus factory owned by New Flyer Industries in St. Cloud, Minnesota.  When Khanthaly was just 18 years old, she got a job as a painter's assistant at the factory.
"It was 10 years before they hired any women to paint the buses — I was the first girl that they hired," she says. "It was like, 'Oh, you can't do it, you're short. And you have boobs.'  But I was determined.  I was like, This is what I want to do."
Today, Khanthaly is a skilled painter, able to paint buses requiring five colors and uses complex lifts to reach the different parts of the buses' exteriors.   Her job requires extensive safety equipment, including a hazmat suit, full-face respirator and airline, to protect her body from the toxic paint fumes.
"I like my job, I really do," she says.  "I like the challenge. New Flyer has allowed me to do things that I didn't think I'd ever do.  People with degrees go to school for what I do."

Khanthaly's story about breaking through gender barriers underscores a sexist reality of the American transportation manufacturing industry: There are very few opportunities for women.  In 2007, the Equal Employment Commission (EEOC) reported that there were 20,415 men employed in U.S. Heavy Duty Truck manufacturing, and just 3,353 women. The U.S. Bureau of Labor Statistics does not appear to track the number of women employed under Railroad Rolling Stock Manufacturing (NAICS 336500) or Heavy Duty Truck Manufacturing (NAICS 33612), the two industries that manufacture passenger rail cars and buses. All the more reason to appreciate the contributions of the few women who are working hard in this industry.
Consider Brenda Shroeder, a mother of four who also works at the New Flyer factory in St. Cloud. Brenda previously worked at a nearby chicken-processing plant called Gold'n Plump, where she worked 10-hour shifts and had only one minute to process an entire chicken on a production line that was constantly speeded up.
"One time I got sick and I asked my boss if I could use the bathroom," Brenda says. "He said I needed to clock out. "I wasn't made to be a slave. When you go from Gold'n Plump to New Flyer, you go from hell to heaven."
Today, Brenda is treated with dignity at her job conducting quality control of New Flyer's buses, and hopes that her job will enable her kids to someday "go to college and graduate… [and] work in an office."
As Khanthaly and Brenda's experiences demonstrate, manufacturing jobs that pay women workers good wages can be vital to supporting entire families.  This truth is even more evident when workers form a labor union, as did New Flyer's workers, who are members of Communications Workers of America (CWA) Local 7304.  Unionized women workers have higher wages and a smaller gender pay-gap than their nonunion sisters, and their workplace rights, benefits and job security are protected by contracts called collective bargaining agreements.
Renee Brand, the vice president of Local 7304 and a bus painter at New Flyer, has seen how a good union job can transform a woman's life for the better.  She shares a story about one of her colleagues, a woman of color who moved to Minnesota from Chicago during the Great Recession, "with nothing."  Today, this woman and several of her family-members work at the New Flyer factory and she has told Renee that "this company saved my family."
Renee is taking action through her union, CWA, to advocate for Jobs to Move America, a campaign that has the potential to stimulate thousands more good, unionized transportation manufacturing jobs like the ones she and her colleagues have at New Flyer.
This Women's History Month, let's salute the hard work and dedication of Khanthaly, Brenda, Renee and all the dedicated women who build our buses and trains, moving America!