Immigration Crisis: The Strangers Are Us
Syrian refugees (Photo: Ggia)
The story of Mary and Joseph leaving their small town for Bethlehem has spawned dramatizations, poems, carols and a lot more since it was first told in the late First Century CE. The Latin American enactment, called Las Posadas, runs for nine nights, from December 16 through Christmas Eve. Each night families make a procession through their communities, walking from one house to another, begging for space for the holy couple and a birthing place for the baby Jesus. At every home they are turned away – until one family welcomes these poor wayfarers, usually with warm drinks and sweets.
The festival reenacts the ancient commandment from the Jewish tradition that we should welcome the stranger, the foreigner, the immigrant – because at one time we were all newcomers to this land.
Most Americans have forgotten this and have instead become very fearful after the November Paris attacks. Even while 9,000 refugees from Syria, Iraq and beyond line up to enter Europe every day, the Obama administration is limiting the entrance of Syrians to this country to 10,000 a year. By contrast, in 1980 we brought in people from Southeast Asia at the rate of 20,000 a month.
The anti-immigrant mood targets not only people from the Middle East. Only 45 per cent of Americans affirm that immigrants make this country better. One presidential candidate proposes sending every undocumented resident – whether or not they have children who are citizens – back to their country of origin, despite the fact that most of these families have been in this country for an average of 13 years, and that some of these children know nothing about their family's native country or its language.
Apparently there is "no room at the inn" for these people. So 11.5 million people now live and work in the shadows. Four million children who are U.S. citizens have one or more undocumented parents. Almost 14 percent of the American population was born in another country. Thousands – some families, some unaccompanied children – languish in holding pens awaiting determination by authorities as to their status. Fed? Yes. Safe? Hopefully. Children in school? No. Outside support? Little if any.
Meanwhile nearly 60 million refugees roam the globe. They flee hunger, drought, wars and oppressive governments, among other conditions. They seek shelter or work or stability or safety. Australia spends $1 billion a year turning back refugees. Thailand and Malaysia tow boats of immigrants back into open sea. The Muslim minority in Buddhist Myanmar flees into neighboring countries, to survive in exile encampments along the borders. The Darfur region in Sudan has needed international aid for years.
Those situations will only worsen as the earth warms, as climate patterns become more irregular, as the oceans rise, as droughts skip across the continents in unexpected ways. Human-caused climate change will not respect the customary boundaries of rich and poor countries. Agriculture will be wiped out. Livable places will become uninhabitable. People will move somewhere where they can live.
Immigration activists recognize the scale of this problem and have proposed some criteria to cope with it: People who have been here should stay here, have a path to citizenship and not be separated from their families. Their children should be allowed to attend college. We should release immigrants in detention and transition them into a normal life. Gang members unfamiliar with their birth country should not be repatriated there.
That's what "welcoming the stranger" could look like in America. The immigrant crisis would become a human face we could all recognize as our own. Pope Francis reminded us of this when he arrived in this country in September: "As the son of an immigrant family," he said, "I am happy to be a guest in this country, which was largely built by such families."
Las Posadas also reminds us of this, year after year. There was room in the inn for our ancestors, and for us — surely there is still room. For we never know who is about to be born among us.

Did Disneyland Try to Sink a Bill Protecting Workers from Lead Poisoning? 
Why would Disneyland, which hosts thousands of kids every day, be part of an effort to defeat a bill that simply requires reporting of blood-lead levels high enough to produce heart disease and serious brain disorders?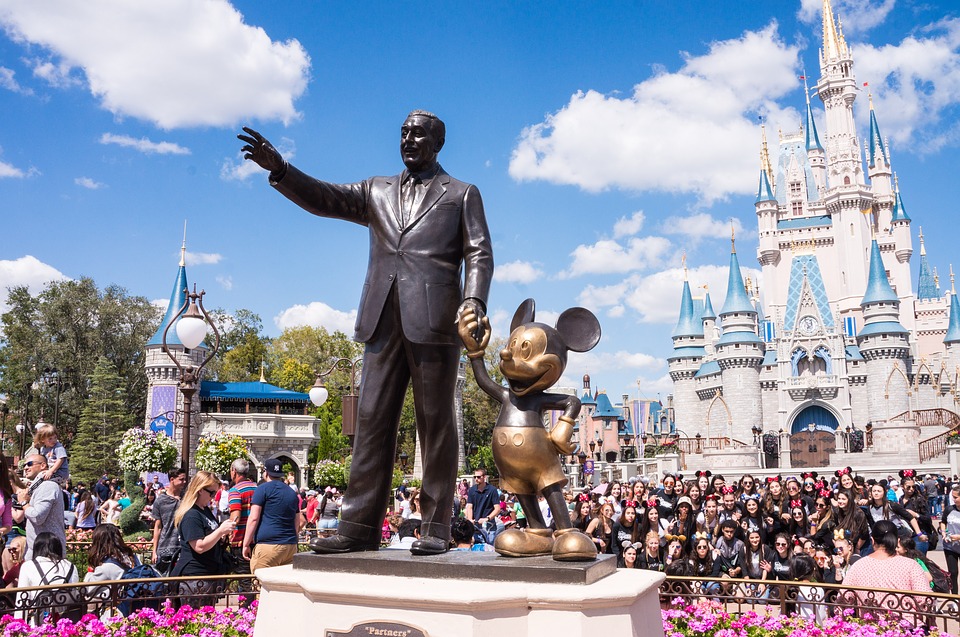 When Assemblyperson Ash Kalra (D-San Jose) learned about Capital & Main and USC's Center for Health Journalism investigation into how hundreds of workers at the former Exide Battery Recycling Plant near downtown Los Angeles became victims of lead poisoning, he created a modest bill to try and ensure it wouldn't happen again.
Among our report's revelations was the fact that the California Department of Public Health was aware of thousands of troubling blood tests revealing high levels of lead, but failed to tell the Division of Occupational Safety and Health (Cal/OSHA) about the problem.
Kalra's bill, Assembly Bill 2963, requires that the Department of Health inform Cal/OSHA when workers have seriously elevated blood levels and Cal/OSHA performs inspections.
The bill has had clear sailing until now, easily passing in the Assembly Labor Committee in March and winning unanimous approval from Democrats on the Appropriations Committee last week. But as the worker-protection measure headed to a crucial floor vote this week, a coalition of industry groups, one of which includes the iconic Disneyland Resort, worked the halls of the Capitol to kill the bill. The lobbying effort nearly prevailed: AB 2963 passed by a single vote Wednesday evening and now faces what is certain to be a battle in the California state Senate.
So why would Disneyland, which hosts thousands of kids every day, be part of an effort to defeat a bill that simply requires reporting of blood-lead levels high enough to produce heart disease and serious brain disorders? A May 29 letter endorsed by 15 industry groups, including the Battery Council International, the California Chamber of Commerce and the California Hotel and Lodging Association (which includes a Disneyland Resort vice president on its board) argues that California's current system to protect employees, depending largely on voluntary compliance, is working just fine.
The letter states: "Perversely, AB 2963 would transform this existing well-functioning public health program into an enforcement program that creates an allegation of a serious violation where none exists in Cal/OSHA law and the workplace may not even be the source of exposure."
The bill will be costly, the opposition letter also says, with an estimated price tag of $267,000 to implement and requiring Cal/OSHA to hire one or two additional inspectors.
"That's a small price to pay" said Bill Allayaud, California Director of Government Affairs for the Environmental Working Group, which is trying to keep moderate Democrats from being swayed by the industry lobby.
"The California Chamber of Commerce and their allies are misrepresenting what the bill does and convincing industries like the hotel industry to lend their name to the fight, even though this bill would have zero impact on hotels," Allayaud said. "The law focuses on workplaces where lead is in heavy use, like firing ranges and battery recycling facilities where workers are actually being impacted by a dangerous neurotoxin.  Besides, I can't imagine [that] parents who visit a resort like Disneyland would want their kids anywhere near lead if found at the levels that would have employees testing at the alarm bell level. Who wouldn't want an OSHA inspection in that case?"
Suzi Brown, vice president of communications at Disneyland Resorts, said that the "California Lodging Association is just one organization that we are involved with. As you can imagine we are involved with many trade organizations." Brown said that Disney vice president Elliot Mills, who sits on the association's board, was not present for the vote to oppose AB 2963. "To somehow link Disney to this in a specific way is not accurate," she added. "And to somehow position this that we are not concerned about worker safety is flawed as well."
At the March California State Assembly Labor and Employment Committee hearing, Kalra introduced his bill by reading a letter from former Exide lead smelter Alvin Richardson (who struggles with lead poisoning symptoms we documented in our investigation) and his wife, LaShawn. "We read a recent investigative story, and it was very hurtful to learn that Cal/OSHA excused the high lead levels that Alvin and the other Exide workers were constantly exposed to," the letter said. "People shouldn't be treated like they are disposable. That's not what America or California is supposed to be about."
Assemblymember Reggie Jones-Sawyer (D-Los Angeles) was moved to vote yes. "My district's right next to the Exide plant, and it's had an impact on my community and my residents," he said. "And if this is something that could have prevented what happened at Exide, we should have been doing this a while ago."
AB 2963 needed Jones-Sawyer's vote again on Wednesday to barely pass it out of the Assembly. Whether the bill makes it to Governor Jerry Brown's desk is dependent on how well the arguments of the California Chamber of Commerce and other industry voices opposing the bill go over in the Senate.
---
Copyright Capital & Main