Human-Caused Climate Change Gets Personal
Activists wanting to solve the crisis of human-caused climate change face a serious dilemma. The threat appears neither close enough to get our sustained attention, nor distant enough to postpone doing something about it now.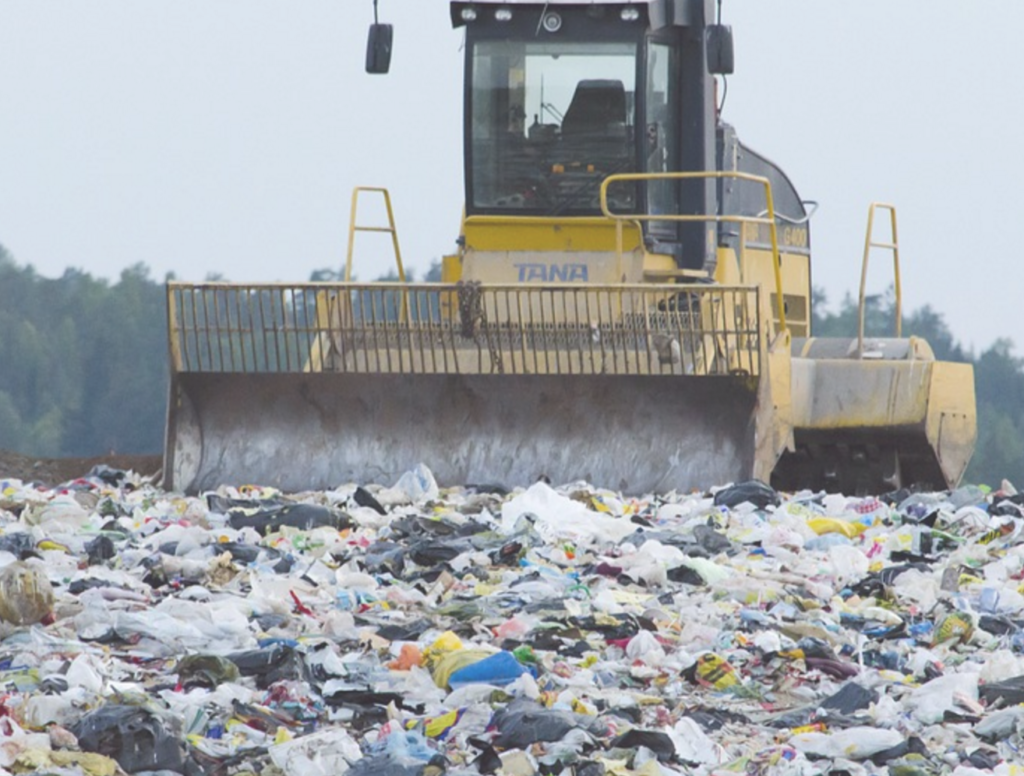 Activists wanting to solve the crisis of human-caused climate change face a serious dilemma. The threat appears neither close enough to get our sustained attention, nor distant enough to postpone doing something about it now. There's a corollary problem: it's too big a situation for my behavior to impact, but it is too critical to ignore.
So while I can drive an electric car, I can't do much about the Porter Ranch gas leak. Environmentalists say it may be the biggest human-made greenhouse-gas disaster that ever occurred in this country, while local utility companies warn if the gas storage facility remains shut down, customers may face power outages this summer. In another instance, I can recycle cardboard, even cut the number of items I purchase that need to be shipped, but I can do nothing about the glut of the stuff clogging landfills. I can even install rooftop solar panels, but I cannot stop the estimated 700 million air conditioners expected to be installed in the next 14 years across the planet.
However, in other parts of the world, climate effects feel much more personal. The civil war in Syria that has devastated so many lives has been linked to a devastating drought caused by climate change. The massive dislocation it has caused now unsettles much of Europe. In the Solomon Islands, the tiny archipelago in the South Pacific rapidly going underwater, people evacuating feel the upheavals directly. Climate change in the form of rising seas also forced an American Indian tribe on the Louisiana coast to leave their ancestral home. For the 185 environmental activists killed last year, an increase of 60 per cent according to Global Witness, the issue was very personal indeed.
But now, like the Gulf Coast tribe, human-caused climate change affects more and more people up close and very personal. Representative Barbara Lee of Berkeley introduced legislation last year calling for the recognition that here and abroad women suffer the harshest impact of climate change. As the Sierra Club summarized:
"…the worst effects of climate disruption around the world fall disproportionately on women. For example, women make up to 80 percent of global refugee and displaced populations as well as much of the agricultural workforce in developing countries, making their safety and livelihoods particularly vulnerable to extreme weather."
Businesses feel the impact too. Shelly Gottschamer, a Los Angeles woman who manages her company's supply chain, cites a heat wave in Malaysia that cut power to one of her company's major suppliers. In the Los Angeles Business Journal, she reports that the delay meant sending the products by air instead of ship, finishing and checking their goods stateside, then shipping them to retail outlets late. The delay cost everyone more money: her company, the retailers and ultimately the customers. She warns that climate change will continue to disrupt American business across the board.
Even more personal, climate change has become a major issue for millennials thinking about starting a family. A Seattle-based group now leads small group discussions with young couples in major cities across the country. "The climate crisis is a reproductive crisis…." reads the organization's mission statement. "As we consider starting families, it becomes clear that the perils of climate change have made this a terrifying time to make such choices…. We now have to worry that the planet won't support our children." That's about as personal as it gets.
Four decades ago, the elders of the Iroquois Confederacy addressed this issue:
"The destruction of the Native cultures and people is the same process which has destroyed and is destroying life on this planet…The people who are living on this planet need to break with the narrow concept of human liberation and begin to see liberation as something which needs to be extended to the whole of the Natural World."
As Elizabeth Kolbert wrote in the New Yorker, "Humans have already so violently altered the world that without 'deliberate interventions' the future holds only loss and more loss."
What felt distant has become much closer. What could be safely put off, more and more people realize, can no longer be shoved aside. Human-caused climate change has become personal to hundreds of millions of people. As more of us feel its impact, we will act.  We will call upon our governments to act. For as people we are all entwined, even as life itself is woven together.
Green New Deal Targets Link Between Trade Policy and Climate Change
Rep. Alexandria Ocasio-Cortez's resolution spotlights stealth connections between free trade deals, offshoring and carbon emissions.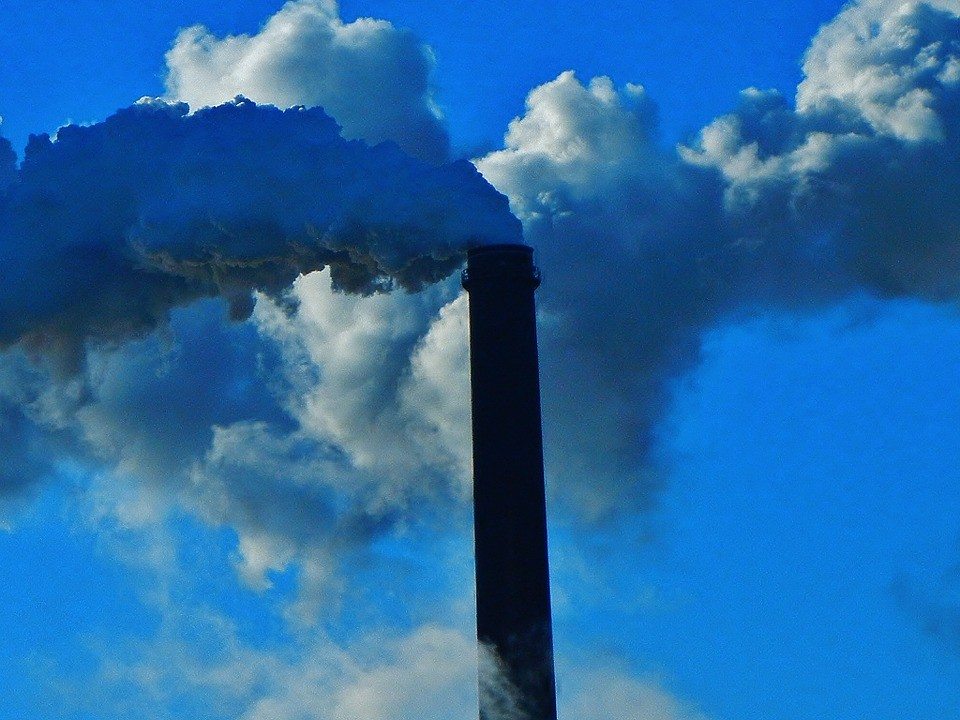 Congressional Democrats on Thursday unveiled landmark Green New Deal legislation outlining proposals to combat climate change — and the measure does not stop at the American border. The resolution calls for new trade laws to halt America's continued export of carbon pollution to countries across the globe.
The link between trade policy and climate change may seem far-fetched, but it is illustrated by the relationship between emissions in different countries. For example: In recent years the United States and Europe had been reducing their own greenhouse gas emissions. That seeming progress has been offset in developing countries such as China, which has seen a significant spike in emissions to the point where it now produces more greenhouse gases than the United States and the European Union combined.
On the surface, these trends might appear to show wealthy nations' proactively decarbonizing their economies, and developing nations failing to do the same. However, China's emissions are not happening in a vacuum: Research suggests they are being fueled by the United States through the trade policies that the Green New Deal resolution targets.
Over the last few decades, under major free trade agreements, corporations have been shifting manufacturing facilities from the United States to developing-world nations like China, where labor and environmental laws are weaker. That shift has not only eliminated millions of American manufacturing jobs, it has also moved carbon emissions to those countries.
The result: The United States and EU had been domestically producing less greenhouse gas emissions, but the picture looks much more grim when considering "consumption-based" emissions — that is, emissions associated with the production of imported goods purchased by a nation's consumers.
"What appears [at first sight] to be the result of structural change in the economy is in reality just a relocation of carbon-intensive production to other regions—or carbon leakage," wrote Dutch researchers in a 2016 report for the Institute for New Economic Thinking (INET).
* * *
Data compiled by researchers at Oxford and the University of Edinburgh show that when consumption-based emissions are considered, the United States and the EU have been fueling carbon emissions through their import-dependent economies.
"If we switched to a consumption-based reporting system," wrote these researchers, "the annual CO2 emissions of many European economies would increase by more than 30 percent and the USA's emissions would increase by seven percent."
While not fully fleshed out, the Green New Deal resolution appears to recognize the link between trade and climate change. The measure, which is sponsored by Rep. Alexandria Ocasio-Cortez (D-NY) and Sen. Ed Markey (MA), calls for "enacting and enforcing trade rules, procurement standards, and border adjustments with strong labor and environmental protections to stop the transfer of jobs and pollution overseas; and to grow domestic manufacturing in the United States."
That demand challenges the existing template of American trade pacts: Up until now, those deals have not included provisions designed to reduce carbon emissions. Indeed, watchdog groups have noted that the term "climate change" was not mentioned in the draft of the proposed Trans Pacific Partnership — a deal that environmentalists said would accelerate greenhouse gas emissions.
The Green New Deal — which is only a non-binding resolution and would not create new programs — asks for a change in that trade model. The idea is to include environmental provisions in trade pacts and to use trade policies to encourage manufacturing facilities to return to the United States, where they would be subjected to more stringent emissions rules as they produce goods for Americans.
That demand is supported by the findings of the INET report, which noted that because of the globalized economy, domestic emissions reductions alone will not be enough to ward off catastrophic climate change.
"It is no great achievement to reduce domestic per capita carbon emissions by outsourcing carbon-intensive activities to other countries and by being a net importer of [greenhouse gases]," they wrote.
---
Copyright Capital & Main