Sidebar: How Sacramento Fumbled a Lead Cleanup Program
On November 15 Mangan Park residents got more bad news. Homes near the neighborhood's public gun range were discovered to also have been contaminated by lead, almost certainly from the facility. For Jeff Van Slooten, a retired lead expert, the testing came seven months too late.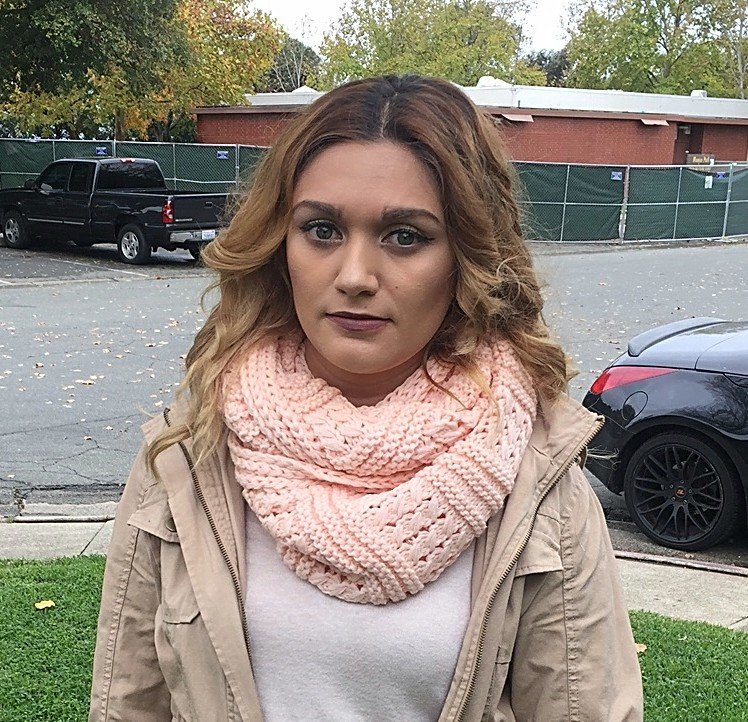 Mayra Arellano with Mangan Park gun range in background. (All photos by Joe Rubin)
On November 15 Mangan Park residents got more bad news. Homes near the neighborhood's public gun range were discovered to also have been contaminated by lead, almost certainly from the facility. For Jeff Van Slooten, a retired official from the Department of Toxic Substances Control (DTSC) and a lead expert, the results came seven months too late.
In April, concerned about what he was learning about lead contamination near the range, Van Slooten independently gathered samples from a few nearby homes, paying for the lab work himself. The tests indicated that the homes were contaminated. But more extensive testing was needed. He sent his results to the DTSC and urged the agency to conduct its own testing. But more than half a year went by before tests were conducted.
"Having worked at the DTSC, I get that government does not operate at the speed of light. But they should have immediately gone out and tested at least the homes across the street."
In the city's recent tests, Mayra Arellano's house was one of the homes with lead levels above what the DTSC considers safe for long-term exposure. Arellano, who is five months pregnant, fought back tears as she described her reaction to the news. "I'm scared and worried about my baby and my little sister — she is only 8." According to the U.S. Centers for Disease Control and Prevention, lead in pregnant women can be passed on to infants and cause problems in brain, kidney and nervous system development.
Jeff Anderson, a Sacramento attorney who specializes in land use and environmental law, said the more than six-month delay in testing homes near the gun range might have had the effect of preventing residents from learning of the health hazard – and thus of their ability to seek legal recourse. That is because California government tort claim laws allow citizens a limited window of six months to file claims seeking damages from city government agencies. The April Sacramento Bee article that broke the lead contamination story, along with a community meeting that followed, arguably started that clock by informing the public of the overall problem, Anderson said.
"If the city is doing anything that hinders the truth coming out in a timely fashion, that really hurts people. This is a serious matter and it can't be just swept under the carpet."
In response to a Capital & Main query about the six-month delay in testing neighborhood homes, city manager spokeswoman Marycon Razo said, "The city could not test the yards until after the county approved the model indicating where the lead dust on the range roof could have been deposited, and then approved the testing work plan."
Eleven of 29 homes near the range were found to be contaminated and will likely need to be scrubbed of lead. But lead experts Peter Green, from the University of California, Davis, and Dr. James Wells, an expert in lead cleanup efforts, blasted the testing protocol and warned that contamination could be worse than is being reported.
The problem, both said, is that the DTSC-approved city lead tests use a process called incremental sampling methodology (ISM). Rather than taking individual samples, the city took 90 samples in front, side and back yards, and blended them together to create three samples from each yard. Put another way, they mixed a whole lot of dirt together – rather than looking at individual samples – and tested the blended dirt. Only if the composited or blended average exceeds 80 parts per million will the homes receive further testing and possible remediation.
Mangan Park's fenced-off archery area.
Wells said that ISM can be helpful in some situations, such as testing large areas under consideration for development, but called the choice in this case "unwise."
"At Exide," said Wells, referring to a large car-battery cleanup site near downtown Los Angeles, where Wells serves as the DTSC-appointed technical advisor for the community, "we are not allowing composite sampling. We are also basing cleanup decisions on the maximum concentrations detected at a residential property and are not even calculating averages."
In an email, Wells described the problem with composite testing. "Let's say I collect samples from four locations, composite the samples, analyze the single composite and the lab reports back a lead concentration of 50 parts per million. I have no idea whether the original samples were 50, 50, 50 & 50 ppm or 1, 1, 1 & 197 ppm."
Wells' point is that the testing methods that the county and DTSC approved could hide potentially dangerous hot spots of lead. "Considering that airborne deposition of metals is known to result in spatial heterogeneity [i.e., to create hot spots in the soil] I would argue that it's important to try to find those hot spots."
Green offered a similar perspective: "It is virtually certain that averaging will hide the worst of the bad news.  Would you want your tap water tested and averaged with other households?"
The lead test results provided to Capital & Main by the city of Sacramento showed nine additional homes that had composited lead levels between 50-78 ppm, making it highly likely that the homes had individual hot spots exceeding 80 ppm. Russ Edmondson, a DTSC spokesperson, confirmed to Capital & Main that if a home's blended results do not add up to 80 ppm, it won't be subject to more testing or to cleanup efforts. "We believe," Edmondson said, "that the process used properly applies the ISM methodology. Followup sampling for those properties that exceeded the cleanup goals will be conducted next."
Van Slooten says that the compositing of samples does not make sense. "These are airborne contaminants just like what caused the contamination around the Exide plant," he said. "Why not have the same cleanup standard?"
The cleanup of homes around Exide is much larger. The soil around up to 10,000 homes is slated to be cleansed of lead that exceeds DTSC-approved  levels.
The contamination may have caused levels of the poisonous metal to spike in children. California's Department of Public Health found 3.58 percent of children who live within a mile of the former Exide battery plant had elevated levels of lead in their blood in 2012, compared with 2.41 percent of children who live farther from the plant.
In response to a query, the CDPH said that between 2009-2011, there were seven cases of kids with levels high enough that medical treatment is considered vital in the ZIP code that includes Mangan Park. The rate of lead poisoning cases for the area is eyebrow-raising — two and a half times the average for Sacramento County during that same time period.  Those seven cases represent 11 percent of all cases of lead poisoning in Sacramento County; that is concerning because Mangan Park's ZIP code only has three percent of the county's residents.
Still, lead can come from many sources and the ZIP code covers several miles. It's not known if the Mangan gun range, which for 50 years spewed lead from an unsafe building, impacted children's health, partly because no coordinated public health efforts have been undertaken – despite growing evidence of a problem. A spokeswoman for Sacramento County said that Mangan Park residents who "suspected lead poisoning or [have] concerns about lead should be directed to their health care provider to determine if testing is recommended."
Staring across her front yard to the fenced-off gun range less than 100 feet away, expectant mother Arellano admitted she is frustrated that the county hasn't offered blood tests. "It feels like they just want to cover this up, rather than help people," she said.
Bruce Lanphear is a Vancouver-based MD at Simon Fraser University and an epidemiologist who studies the health impacts of lead. He said that offering residents blood tests is a good idea. But Lanphear cautioned that because the gravest threat, airborne lead, is no longer occurring (because the gun range is no longer operating), current blood tests would be unlikely to offer definitive answers as to how much the public was harmed. "The exposure is in the past and most of the lead is going to be sequestered," he said.
What would be most helpful, said Lanphear, would be for the CDPH to release historical data from the "block census level," which gives a narrower neighborhood picture. Lanphear said that the CDPH released similar historical data about kids who lived around the Exide plant when it was in operation, and he called on the agency to also make available data about young people who lived in the vicinity of the Mangan gun range when it was up and running.

Can the EPA Roll Back California's Clean Air Standards?
Co-published by The American Prospect
The Trump administration wants to argue that California has no special right to regulate greenhouse gas emissions from cars and trucks. But their case, experts say, is weak.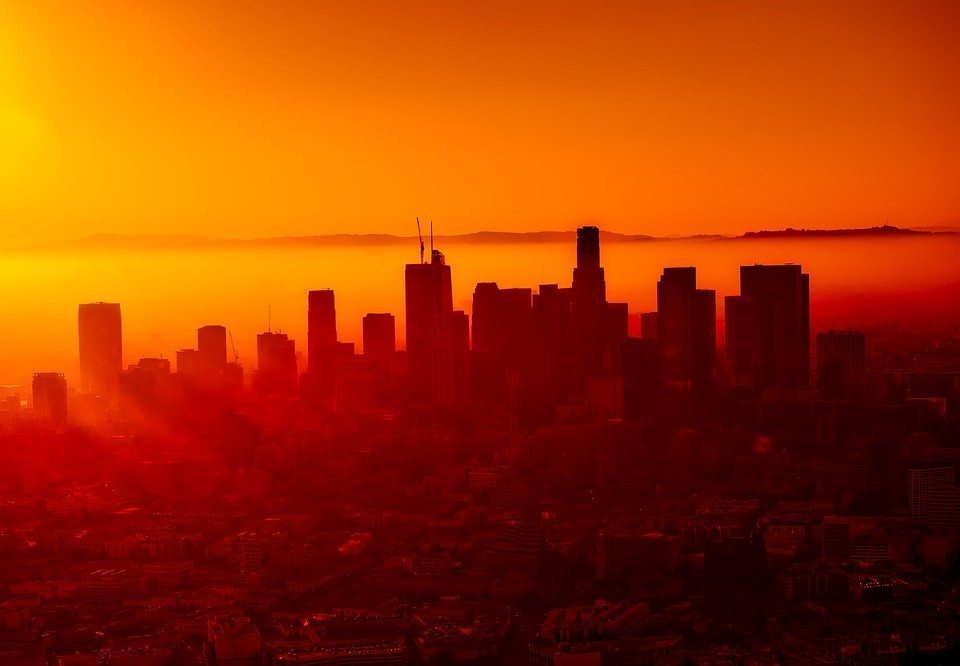 ---
The new Safer and Affordable Fuel-Efficient Vehicles rule would nullify California regulations to reduce greenhouse gas emissions from tailpipes and its zero-emission vehicle program.
---
Co-published by The American Prospect
When officials within the Trump administration, on August 2, proposed scaling back Obama-era fuel-economy standards and revoking California's authority to regulate greenhouse gas emissions from tailpipes, they were betting on the chance that courts can't tell the difference between a law against gas guzzlers and one against carbon belchers. Low-mileage cars and low-emissions cars are often one and the same, they may have reasoned. If you're requiring a car to emit less carbon dioxide, you're also asking that it burn less fuel.
That part might be mostly true, although there are emissions controls that have nothing to do with gas mileage. But from a legal standpoint, fuel economy and tailpipe emissions take distinctly different routes to regulation. Fuel-economy standards, known as the Corporate Average Fuel Economy, or CAFE standard, as defined in the Energy Policy Conservation Act, forbid states from making their own rules. The National Highway Traffic Safety Administration enforces them; states have no control.
The 1970 Clean Air Act, on the other hand, gives California the explicit authority to regulate air pollution, albeit with EPA sign-off in the form of a "waiver" each time the state wants to impose a new standard. Other states can adopt California's stricter rules (12 of them and the District of Columbia, have). Or states can stick with the standards set by the federal government. Tailpipe emissions of other pollutants from cars and trucks — carbon monoxide and nitrous oxides, for starters — have long been a chief source of air pollution, and California since 1961 has acted to curtail them.
---
"California regulators were the first to understand how smog was formed, the first to act on how to control that smog."
---
That's one of the reasons why the administration might lose its coming battle with 19 states and a host of environmental groups gearing up to fight the "Safer and Affordable Fuel-Efficient Vehicles" rule, as the Environmental Protection Agency calls its apocalypse-hastening rollback, which would freeze the CAFE standard at 37 miles per gallon instead of aiming toward the 54.5 miles per gallon by 2025 that the previous administration had set. It would nullify not only California regulations to reduce greenhouse gas emissions from tailpipes but also California's zero-emission vehicle program, which requires carmakers to market a certain number of all-electric or hydrogen vehicles in the state.
But the rollback doesn't pass legal muster, says Irene Gutierrez, clean-energy attorney with the Natural Resources Defense Council. Among its many legal and factual flaws, the proposed rule seeks to revoke California's authority over tailpipe emissions of greenhouse gases on the grounds that "the environmental problems it addresses are not particular or unique to California." Yet nowhere does the Clean Air Act mention "particular or unique" as a waiver requirement.
---
California's transportation sector puts more carbon-dioxide and its equivalents into the atmosphere than any state but Texas.
---
"The EPA has not in the past looked at California and said, 'Prove to us that your ozone problems are worse than any other place in the country,'" Gutierrez says. "It's not like there aren't polluted air basins in other states." When past waivers were granted — there have been more than 50 — it wasn't because California and California alone had an air-quality problem. It was because California was seen as particularly aggressive about cleaning up its air and, in 1970, was far ahead of the federal government in doing so.
"California regulators were the first to understand how smog was formed, the first to act on how to control that smog," says Meredith Hankins, a legal scholar at the University of California, Los Angeles. So it allowed the state to forward with what's known as "technology-forcing" regulation.
"Technology-forcing means regulators aren't picking the technology, aren't picking the winners and losers," Hankins says. "They're saying 'You figure it out — you're the technology experts. All we care about is public health.'"
---
Climate change is undeniably hitting the state now with a particular and unique dose of fury.
---
But even if the law said California had to be unique in its suffering from greenhouse gas emissions, it would not be hard to make the case that it is. For one thing, with its glut of cars, California has an urgent responsibility to reduce its contribution to greenhouse gas pollution from cars and trucks. Forty-one percent of California's greenhouse gas emissions come from transportation, according to the California Air Resource Board's latest climate inventory. The state's transportation sector puts more carbon-dioxide and its equivalents into the atmosphere than any state but Texas.
Plus, climate change is undeniably hitting the state this moment with a particular and unique dose of fury. "There are 18 fires burning in the state right now, and none of them are contained," Gutierrez says. Several more have already leveled neighborhoods. One of them, near Redding, in Northern California, burned so hot that it scorched away a layer of earth.
It's an odd time, then, for the Environmental Protection Agency to be fighting against environmental protection. Especially in California.
California's climate gas waiver for cars was first denied by the Bush administration in 2008, when then-EPA Administrator Stephen Johnson made basically the same case: That California does not "need to meet compelling and extraordinary conditions" with respect to greenhouse gas pollution. Six months into the Obama administration, the EPA officially reversed that decision. "Opponents of the waiver have not demonstrated that California does not need its greenhouse gas emission standards to meet compelling and extraordinary conditions," EPA Administration Lisa Jackson wrote at the time. She also affirmed that "Congress recognized that California could serve as a pioneer and a laboratory for the nation in setting new motor vehicle emissions standards."
"Trump is trying to rehash those old Bush administration arguments," Gutierrez says. Trump's administration is also adding a bonus caveat: that clean vehicles are, by definition, small and unsafe. The proposal claims that canceling out both national fuel standards and California's waiver will reduce traffic fatalities by 12,700 from 2021 to 2029.
Never mind that it's possible to produce a substantial, low-emissions plug-in hybrid, such as Chrysler's Pacifica minivan, just as it is to make a smaller car that pollutes (the 2009 model of the Ferrari F430, for instance, isn't particularly big, but it packs the same climate wallop as the 2001 model of the hulking Ford Explorer.) Carmakers are getting better all that time at designing more substantial, longer-range and affordable cars that qualify as clean. Nearly every manufacturer has a plug-in hybrid crossover SUV on the line for 2019. Even Ford, which has been slow to the EV game — dutifully churning out "compliance" vehicles just to qualify for the strict California market — has announced a plug-in hybrid model of its crossover SUV, the Escape.
Besides, the goal of saving 12,000 lives rings a little hollow when you consider that heat, according to the Centers for Disease Control and Prevention, is the leading cause of all annual weather-related deaths in the U.S. The World Health Organization predicts that between 2030 and 2050, 250,000 people will die globally due to climate-related health impacts. Maybe we could all just drive a little more carefully.
---
Copyright Capital & Main