A Neighborhood Gun Range's Legacy: Lead Contamination
Last April, residents of Sacramento's working-class Mangan Park neighborhood were invited by city officials to a meeting to discuss a health scare involving the presence of lead particulate in their community.

Last April, residents of Sacramento's working-class Mangan Park neighborhood were invited by city officials to a meeting to discuss a health scare involving the presence of lead particulate in their community.
Days before, a front-page Sacramento Bee investigation explored how the shuttered James Mangan Rifle and Pistol Range had operated for years, despite the fact that toxic levels of lead dust coated nearly every surface of the building. The indoor gun range was situated in the middle of a public recreational facility, James Mangan Park. The range was closed in December 2014, but the public was not informed of the lead hazard in and, possibly, outside the building.
After the ensuing uproar, state and county regulators were put in charge of overseeing the city's cleanup and testing of the surrounding area. The Centennial United Methodist Church, where the meeting was held, overflowed with angry residents worried that their homes and the rest of the park could also be contaminated. Less than a year before, lead-contaminated water had created a health crisis in Flint, Michigan.
"If I have lead in my home I'm going to deal with it," said one resident who wondered why the city neglected to tell the neighborhood about the lead contamination for so long. "Was this just ineptness — government by omission?"
Sacramento City Councilman Jay Schenirer, who represents the Mangan Park neighborhood, acknowledged that the city "should have done more externally." Schenirer made a pledge: "Our number one concern is the safety of the neighborhood, for you and all your neighbors, and for people who frequent the park."

April 2016 church meeting with city officials. (Video by Jessica Obert)
However, a Capital & Main examination of emails, lead reports and interviews with national lead experts shows the city has fallen well short on that pledge to protect residents. For example, homes situated fewer than 80 feet from the contaminated gun range were left untested for six months, leaving a pregnant mom to wonder if, as in Flint, she wasn't important enough for swifter action.
And the problem hasn't been with just with the city. While the area with the most contaminated soil immediately next to the gun range has been decontaminated, county and state regulators have been slow-footed in other areas, taking months to order additional tests and going out of their way to find other possible sources of lead, when the seemingly most obvious candidate was a former gun range now wrapped by a chain-link fence.
As was the case in Michigan before a flood of national attention over Flint changed the tide, California regulators have shown little or no appetite to criminally investigate what appears to have been glaring negligence that allowed the lead problem to fester for years. No fines or sanctions have been levied against the city for creating the lead hazard, and none seem to be on the horizon.
Charles Stone, a criminal investigator assigned by California's Department of Toxic Substances Control (DTSC) to look into the Mangan gun range, acknowledged in a phone conversation that his efforts had been focused on "what had transpired since the issue became a public controversy," and that he had spent little time looking into how the gun range had become so contaminated in the first place.
Our investigation also found that following the April church meeting, the city, with the county and state's acquiescence, failed for four months to close a contaminated portion of the park popular with children.
When those nearby homes were finally tested in October, questionable testing methods ensured that the results would almost certainly "hide the worst of the bad news," according to a leading lead expert.
Even with testing methods that likely understated the problem, test results of nearby homes released November 15 revealed lead contamination at 11 homes.
At one of the contaminated homes directly across the street from the gun range, Sandra Levario said her grandson loved to play in the backyard of her tidy house as a toddler. She suspected the profound attention deficit hyperactivity disorder the now-11-year-old boy developed is connected to lead poisoning. "Now I won't let my grandkids even play in the yard," Levario said.
Several studies, including a University of Oregon study published earlier this year, have shown that lead exposure makes ADHD symptoms more severe in children.
Levario is an avid gardener and in summer is proud of her fresh vegetables. But she now wonders if an auto-immune disorder she suffers from is also connected to lead dust that migrated from the gun range to her garden.
No government agency has offered Levario or other Mangan Park residents any medical assistance or blood tests to detect lead.
Dr. James Wells, a lead expert who has helped oversee cleanups across the nation for 20 years, and who is a technical advisor for the massive cleanup of the former Exide Technologies battery plant near downtown Los Angeles, said the Sacramento cleanup raises questions about the fundamental ability of government agencies to regulate one another. "If this was a private company like Exide," he said, "the response might well have been tougher."
An unusual aspect of the Mangan gun range is that while it was a public facility funded by tax dollars, it was used mostly by private security companies that needed firing ranges for weapons training. Two former instructors who frequented the range are suing the city because they say they have permanent lead poisoning, and a third filed a complaint with the city.
Mangan Park residents confirmed that the range was heavily used. The pop-pop of muffled gunfire from as many as 30 students engaged in firearm training was "just something you got used to," said longtime resident Monica Corbella, who adds that she never thought the range would contaminate her home or threaten her children's health.
Corbella says what makes Mangan Park special also allowed for her community to be exploited. It is a melting pot of Latino, Vietnamese, African American and white residents. "Many of us don't even speak the same language," she said. "I don't think this would have ever happened in Land Park" – a more affluent Sacramento neighborhood where many lobbyists live.
According to city-commissioned lead tests obtained through public records requests, Sacramento officials knew of lead contamination inside the gun range as far back as 2006. In 2012 a consultant hired by the city warned that exhaust fans from the highly contaminated range building were venting "indoor air directly to the outside without any filtration."
In late 2014, after Sacramento's auditor started looking into concerns about lead, the range was finally padlocked. But the neighborhood was simply told it was temporarily closed for cleaning. There was no mention of lead. Emails obtained by Capital & Main show that, despite the lack of public warnings, the city was well aware of the health threat.
In a January 2015 email, Jim Combs, the director of city parks at the time, posed a question to a half-dozen city hall officials, including Assistant City Manager Howard Chan (who was recently named city manager): "What if we just closed the doors and did nothing else at this time?"
Sacramento's Loss Prevention Manager, Barbara Brenner, responded by making it clear that inaction was potentially illegal. "There are regulations prohibiting storage of hazardous waste for more than 90 days," Brenner wrote, adding, "the roof should be cleaned of lead dust ASAP and soil around the down spouts tested to determine if there is any further external contamination that needs to be removed."
Despite Brenner's call for action, the roof wasn't cleaned and no lead tests were conducted in the park around the gun range building for 445 days. And it took two tries to get it right.
On April 1 of this year, according to emails obtained for this article, a city employee directed a technician from the consulting firm Stratus Environmental where to test in 14 spots around the building. Those tests delivered a clean bill of health showing no lead hazard, findings that top city officials internally trumpeted and discussed disclosing to the public. "Great news. Now how do we get this out?" read one email. Another suggested there was no "scientific reason" for conducting additional tests because of the "initial clean results."
Dept. of Toxic Substances Control's Charlie Ridenour, left. Standing behind him is Sacramento City Councilman Jay Schenirer.
But there were two fundamental problems with the city's first lead tests. Lead typically is found close to the surface and, according to multiple experts interviewed for this article, rarely penetrates one foot below the ground's surface. The technician tested one to two feet underneath the soil, thus avoiding toxic soil on the surface. Furthermore, the technician lacked the required certification required under California law to conduct lead tests.
According to the California Department of Public Health (CDPH),  the department found no certification for the technician "that would allow this person to perform a lead hazard evaluation, including sampling for lead in soil or a dust wipe."
Stratus Environmental deferred all questions to the city of Sacramento. A city spokesperson acknowledged that the technician had no lead certification, but said none was required because "state lead inspection certification is only required if testing buildings for lead paint or asbestos, not lead soil testing."
The CDPH says that is simply incorrect, that "an uncertified person may not perform a lead hazard evaluation in California." That certification requirement, CDPH told Capital & Main, includes soil testing next to a public building. "A subsequent email from Sacramento County to the city strongly insisted on hiring certified personnel to conduct lead tests and to clean up the lead hazard.
It's unclear if the flawed tests could have allowed the public to be kept in the dark about toxic levels of lead in a public park. Increased scrutiny helped ensure that was not the case. The day after the Bee article appeared, Sacramento Assemblyman Kevin McCarty wrote a letter to the DTSC, saying he was troubled by "the threat to public health" in a neighborhood he called "a mix of working class and lower income communities which include many families and young children." A meeting between state regulators and city officials ensued.
Finally, four days after the Bee article appeared the city did what had been urged 15 months earlier — it conducted soil tests (this time by licensed testers) that could detect health hazards. The results were disturbing: The grounds around the range building were highly contaminated, with lead levels registering as high as 762 times above what the DTSC considers toxic.
Sacramento's current parks director, Christopher Conlin, briefly mentioned the city's first lead tests at the April community meeting. "The next day after we got those results we went in and talked to the folks at county and at state and we agreed that we needed to go out and do another testing regime," Conlin said.
At that same April church meeting, the message from city officials was that the problem had now been contained by a fence, erected around the gun range days before.
Standing before an oversized photo of the park, Conlin, a confident and well-spoken former Marine commander who served as a provincial governor in Iraq, was effective in easing fears. He pointed to the results from a test at an archery range located next to the gun range building. The test showed barely detectable levels of lead, well below any "threshold of contamination," Conlin told the crowd.
Listening attentively was Eric Janssen, a volunteer coach of a kids' archery club. Janssen found Conlin's presentation convincing. "I assumed," he later said, "government officials in California have our back when it would come to protecting kids from any kind of dangerous level of a toxic substance like lead."
The city's website echoed Conlin's message: "Tests this week show that Mangan Park play areas are free of any unsafe levels of lead in the soil or on surface areas. This includes the playground, archery range, soccer field and picnic area."
Heman Smith, another community member present at the church meeting, was composed but clearly emotional as he spoke, his wife gently calming him with a hand on his back. "I live 71 feet and six inches from the facility," he said. Smith wondered if the fence that had been erected around the building was really enough to protect his family.
Charlie Ridenour, a DTSC supervisor overseeing the range cleanup, downplayed the possibility of widespread contamination, telling the assembled that the dust inside the building was largely contained. "It's heavy dust that falls mostly near the building," Ridenour said, adding, "If I lived across the street, based on the data I have seen, I would not be concerned."
But Ridenour and Conlin's assurances were based on incomplete evidence. The only comprehensive lead soil tests that had been conducted were done within five feet of the building.
Only three additional soil samples had been collected in the rest of the vast park, with its picnic areas and soccer fields. In fact, much of the park, including several heavily used soccer fields, remains untested today.
Heman Smith, center: "I live 71 feet and six inches from the facility."
Peter Green, a University of California, Davis expert in urban lead contamination, warned me in April that officials were exuding a false sense of security, especially given the extent of the contamination outside the building. "What we have is a little bit of good news mixed with a whole lot of contamination," Green said, explaining that lead does not spread evenly. Contamination almost always comes in the form of "hot spots." What was needed, Green said, was a systematic and scientific approach to assess the problem involving "step-out tests."
"We're talking 10 to 20 samples around the perimeter of the building, and 10 to 20 samples in another circle at a more moderate distance," he said. "If all those tests are close to the natural levels, then that is remarkably good news." But, Green added presciently, "I would guess that some of those would show up higher, in the hundreds or even thousands of parts per million, [well above toxic levels]."
It's now clear that the city gave the all-clear signal far too soon for areas like the archery range.
Tests performed in late June and July showed that the archery range was extensively contaminated. Eleven soil samples showed levels above what DTSC considers potentially toxic. Yet regulators did not order the archery range fenced off until August 16th — 123 days after the city declared the archery range "free of any unsafe levels of lead."
There are two agencies overseeing the testing and cleanup of James Mangan Park and the Mangan Park neighborhood: Sacramento County's Environmental Management Department (EMD) and, at the state level, the DTSC, which is part of the California Environmental Protection Agency. The city of Sacramento is responsible for hiring the lead testers and the cleanup crew, but the work must be approved by the county and state.
A review of emails between the two agencies and the city shows that while some important tasks, such as removing tainted dirt around the gun range building, have gotten done, the three government entities showed little urgency when it came to carrying out lead tests, and in the case of the archery range, reacted slowly when notable levels of lead were found.
The archery range begins less than 40 feet from the gun range, yet additional tests did not occur for more than two months after the church meeting. When new tests showed multiple readings over the level the DTSC considers potentially toxic, officials delayed fencing off the area for more than a month.
More than a dozen neighborhood residents interviewed for this story say the archery range is simply part of a large open space. When the targets are not in use, dog walkers use the same space, kids frequently play there, along with soccer players and family picnickers.
In a July 15 email, Charley Langer, an EMD official, made an argument for holding off on the fence because "it is an active archery range" and that "a reasonable parent would not let a child play there." Langer declined a request to explain his statement. "You will be receiving a response to this via Brenda Bongiorno [a Sacramento County spokeswoman]," Langer wrote in an email.
"EMD and DTSC discuss and deliberate regarding the best methods to apply in protecting the public health regarding specific locations," Bongiorno stated in a subsequent email. "Based on these discussions, to protect the public while appropriate mitigation activities could be carried out, fencing was erected at Mangan Park encompassing the areas where lead levels above 80 mg/kg were found in the soil."
Officials created further delays by expressing doubts that the lead in the archery range's soil came from the nearby highly contaminated building – because it contradicted their meteorological models for wind vectors.
Lead expert James Wells claimed this obsession with finding another culprit responsible for the lead so near the gun range represents a loss of perspective. "You've got to assume that lead contamination in soil in such close proximity to a known source originates from that source," he said. "It's unscientific, and defies common sense, to attribute the archery range findings to some mysterious, unknown source when you've got the gun range 40 feet away."
"It's also a mistake," Wells added, "to rely solely on air dispersion modeling to justify disregarding the gun range. There are a million ways that contamination can spread from point A to point B that aren't recorded at the regional weather station."
It is important to note that, while the lead levels in the archery range are of concern to parents, the levels set by the DTSC are intended to protect the long-term public health. Even if the kids who visited the archery range were exposed to lead dust in the soil, they would not be in any danger unless they ingested the toxin, a possibility with toddlers, but less likely with older kids.
Still, the archery coach Eric Janssen bristled when he was told that, while he brought kids to use the archery range three times over the summer, regulators knew the levels were above California's standards: "This just feels like a violation of the compact between government and the public to protect us."

Diablo in the Details: Who Will Shoulder the Costs of a Nuclear Power Plant Shutdown?
Built atop an earthquake fault on an idyllic California sea cliff, the Diablo Canyon nuclear plant has hardly gone a day in its history without stirring controversy.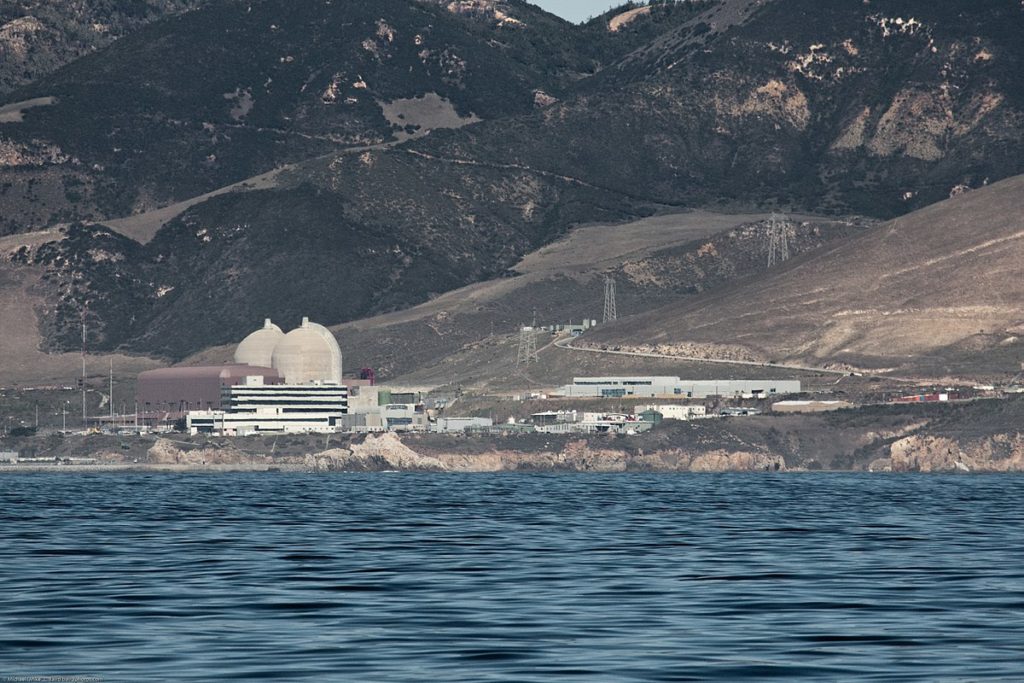 The agreement was lauded as historic. Environmental groups, labor and the state's largest electrical utility had come together in the summer of 2016 and crafted a joint proposal to shutter California's last nuclear power plant. For the enviros, who had opposed the plant since the San Francisco-based utility Pacific Gas & Electric first proposed it more than a half century ago, there would be the promise of clean energy to replace the plant's annual 18,000 gigawatt-hours of electricity, supplying three million homes — 20 percent of PG&E's service area — with energy free of greenhouse gases. For labor, represented by the International Brotherhood of Electrical Workers Local 1245, there would be ample funds to retain skilled workers, and retrain the ones losing their jobs.
There was even $85 million in "community impact mitigation" funds for the local community to offset lost property taxes and other costs to the local economy.
With this agreement the utility would finally secure the California Public Utilities Commission's approval to unplug and dismantle Diablo Canyon's two units when their federal licenses expire in 2024 and 2025.
The approval to unplug, at least, was granted. An administrative law judge with the utilities commission responded to the joint proposal with a proposed decision, authorizing the utility to take the Diablo Canyon facility off the grid six years from now. But the revised proposal denied PG&E the $1.76 billion it had requested for the suite of benefits in the joint proposal. Instead, it authorized the utility to recover from its customers exactly $241.2 million for costs associated with the plant's retirement. It shifted the responsibility for community impacts to the legislature, and punted the issue of replacement power to the utility. And it cut what was a proposed $363.4 million to retain and retrain workers by more than a third.
On January 11, the commissioners adopted a final decision that made only modest changes to the proposed decision as written by the administrative law judge.
Peter Miller, western energy project director with the Natural Resources Defense Council, says his organization was disappointed with the cuts. "We'd struck a great deal with the labor union on Diablo Canyon," he says. Retiring a nuclear plant is, in terms of economic consequences, the same as powering down a coal plant. Avila Beach, where the plant sits, is a company town, organized around a "big, old power plant that doesn't fit the modern grid," Miller says. "Instead of just turning the key and abandoning the plant, the town and the workers, we wanted to find a more collaborative way to retire the plant and jumpstart the replacement process."
The joint proposal had also been crafted to avoid what happened at the San Onofre plant in 2013, when cracks in a new steam generator's tubing caused the plant to shut down suddenly and permanently. All but 400 of the plant's 2,200 or so workers lost their jobs, and Southern California Edison, the plant's major owner, replaced much of the nuclear plant's emissions-free generation with polluting natural gas.
On March 16, State Sen. Bill Monning (D-Carmel) and Assemblymember Jordan Cunningham (R-San Luis Obispo) announced SB 1090, a bill that would require the commission to restore certain elements of the joint proposal, including the full funding for workers. The law also stipulates that clean energy must replace what the nuclear plant produced. Monning's bill will also allow PG&E to bill customers for the proposal's original $85 million to soften the blow to the community when the plant shuts down.
"San Luis Obispo County agreed to house the Diablo Canyon Nuclear Power Plant, which provides power to more than three million people and benefits Californians despite the negative repercussions," Monning said in a statement. "The County and its residents deserve to be compensated for the impacts they will incur when the plant shuts down."
But do they? Matthew Freedman, a staff attorney with The Utility Reform Network (TURN), warns that it's not PG&E shareholders paying the costs of the plant's retirement. The utility will recover the costs in customers' bills. He worries that what he calls Monning's "end run" around the utilities commission's decision could set an expensive precedent for any community with a power plant nearing the end of its natural life.
"We're sensitive to the fact that communities have been reliant on Diablo Canyon for employment and revenue," he says. But there was never any expectation that the plant was going to operate beyond the end of its current license. The costs of an aging nuclear plant, combined with competition from natural gas, rooftop solar and rapid gains in energy efficiency, mean that the electricity once touted as "too cheap to meter" will soon be too costly to produce. "That's been known for decades," Freedman says.
If SB 1090 passes, "it will embolden every community where a power plant is closing to have their representative run a bill in the legislature to get a chunk of money on everyone else's dime," Freedman says. He notes that the Orange County communities around San Onofre didn't get a payout when that plant shutdown. "Perhaps," Freedman says, "this will give them ideas."
Built near an earthquake fault on an idyllic California sea cliff, the Diablo Canyon nuclear plant has hardly gone a day in its history without stirring controversy. Pacific Gas & Electric announced plans to build it in 1963, but more than 20 years passed before it went into service, thanks in part to organized opposition to the plant during a time when people in the U.S. had ecology on the brain. Mothers for Peace, founded in 1969 to protest U.S. involvement in the Vietnam War, shifted its energies in 1973 full time to stopping the construction of Diablo Canyon; a group called the Abalone Alliance formed in 1977 specifically to oppose the plant. Their members pored over legal and technical documents, dragged PG&E through lawsuits, and when that didn't work, chained themselves to fences to stop machinery. Jackson Browne was arrested for his part in the protests in 1981; Jerry Brown, California's governor then as now, vowed to do everything in his power to shut the project down.
Plant opponents were not without cause. In 1971, oil company surveyors had discovered an offshore fault sufficiently long to produce a 7.5 magnitude earthquake less than three-and-a-half miles from the site of the two reactors under construction. As Diablo Canyon had only been designed to withstand a magnitude 6.75 quake, PG&E was forced to redesign the plant to a higher seismic standard. As late as 1981, under pressure from activists, the Nuclear Regulatory Commission was suspending PG&E's license to test and operate the plant until it could pass several seismic tests. The delays were expensive. When Diablo Canyon's first reactor finally went online in 1985, PG&E customers were on the hook for $5.8 billion in construction costs, roughly $5.2 billion more than the original 1968 estimate.
Pacific Gas & Electric has been recovering those costs, along with any other capital expenditures, via its customers' bills since the start of the plant's life. Matthew Freedman doesn't think the utility should be able to tack more on at the end. "PG&E loves to provide money collected from ratepayers and act like they're engaging in a charitable endeavor like a good corporate citizen," he says. "But there's nothing in [Monning and Cunningham's bill] that assigns any responsibility to the utility."
With or without support for workers and local residents, however, no new fuel rods will be loaded into Diablo Canyon's reactors after 2025. The steam generators will power down, and electricity production will cease. The plant will stand for a time, as San Onofre does, a relic of a bygone era, as workers begin the multi-billion-dollar process of relocating spent fuel from pools to heavy steel casks, decontaminating the plant's radioactive innards and removing its crapped-out equipment. And for the first time since 1957, when the ill-fated Santa Susana Sodium Reactor began operations near Moorpark, California, California's grid will be free of nuclear power.
---
Copyright Capital & Main