A Neighborhood Gun Range's Legacy: Lead Contamination
Last April, residents of Sacramento's working-class Mangan Park neighborhood were invited by city officials to a meeting to discuss a health scare involving the presence of lead particulate in their community.
Last April, residents of Sacramento's working-class Mangan Park neighborhood were invited by city officials to a meeting to discuss a health scare involving the presence of lead particulate in their community.
Days before, a front-page Sacramento Bee investigation explored how the shuttered James Mangan Rifle and Pistol Range had operated for years, despite the fact that toxic levels of lead dust coated nearly every surface of the building. The indoor gun range was situated in the middle of a public recreational facility, James Mangan Park. The range was closed in December 2014, but the public was not informed of the lead hazard in and, possibly, outside the building.
After the ensuing uproar, state and county regulators were put in charge of overseeing the city's cleanup and testing of the surrounding area. The Centennial United Methodist Church, where the meeting was held, overflowed with angry residents worried that their homes and the rest of the park could also be contaminated. Less than a year before, lead-contaminated water had created a health crisis in Flint, Michigan.
"If I have lead in my home I'm going to deal with it," said one resident who wondered why the city neglected to tell the neighborhood about the lead contamination for so long. "Was this just ineptness — government by omission?"
Sacramento City Councilman Jay Schenirer, who represents the Mangan Park neighborhood, acknowledged that the city "should have done more externally." Schenirer made a pledge: "Our number one concern is the safety of the neighborhood, for you and all your neighbors, and for people who frequent the park."

April 2016 church meeting with city officials. (Video by Jessica Obert)
However, a Capital & Main examination of emails, lead reports and interviews with national lead experts shows the city has fallen well short on that pledge to protect residents. For example, homes situated fewer than 80 feet from the contaminated gun range were left untested for six months, leaving a pregnant mom to wonder if, as in Flint, she wasn't important enough for swifter action.
And the problem hasn't been with just with the city. While the area with the most contaminated soil immediately next to the gun range has been decontaminated, county and state regulators have been slow-footed in other areas, taking months to order additional tests and going out of their way to find other possible sources of lead, when the seemingly most obvious candidate was a former gun range now wrapped by a chain-link fence.
As was the case in Michigan before a flood of national attention over Flint changed the tide, California regulators have shown little or no appetite to criminally investigate what appears to have been glaring negligence that allowed the lead problem to fester for years. No fines or sanctions have been levied against the city for creating the lead hazard, and none seem to be on the horizon.
Charles Stone, a criminal investigator assigned by California's Department of Toxic Substances Control (DTSC) to look into the Mangan gun range, acknowledged in a phone conversation that his efforts had been focused on "what had transpired since the issue became a public controversy," and that he had spent little time looking into how the gun range had become so contaminated in the first place.
Our investigation also found that following the April church meeting, the city, with the county and state's acquiescence, failed for four months to close a contaminated portion of the park popular with children.
When those nearby homes were finally tested in October, questionable testing methods ensured that the results would almost certainly "hide the worst of the bad news," according to a leading lead expert.
Even with testing methods that likely understated the problem, test results of nearby homes released November 15 revealed lead contamination at 11 homes.
At one of the contaminated homes directly across the street from the gun range, Sandra Levario said her grandson loved to play in the backyard of her tidy house as a toddler. She suspected the profound attention deficit hyperactivity disorder the now-11-year-old boy developed is connected to lead poisoning. "Now I won't let my grandkids even play in the yard," Levario said.
Several studies, including a University of Oregon study published earlier this year, have shown that lead exposure makes ADHD symptoms more severe in children.
Levario is an avid gardener and in summer is proud of her fresh vegetables. But she now wonders if an auto-immune disorder she suffers from is also connected to lead dust that migrated from the gun range to her garden.
No government agency has offered Levario or other Mangan Park residents any medical assistance or blood tests to detect lead.
Dr. James Wells, a lead expert who has helped oversee cleanups across the nation for 20 years, and who is a technical advisor for the massive cleanup of the former Exide Technologies battery plant near downtown Los Angeles, said the Sacramento cleanup raises questions about the fundamental ability of government agencies to regulate one another. "If this was a private company like Exide," he said, "the response might well have been tougher."
An unusual aspect of the Mangan gun range is that while it was a public facility funded by tax dollars, it was used mostly by private security companies that needed firing ranges for weapons training. Two former instructors who frequented the range are suing the city because they say they have permanent lead poisoning, and a third filed a complaint with the city.
Mangan Park residents confirmed that the range was heavily used. The pop-pop of muffled gunfire from as many as 30 students engaged in firearm training was "just something you got used to," said longtime resident Monica Corbella, who adds that she never thought the range would contaminate her home or threaten her children's health.
Corbella says what makes Mangan Park special also allowed for her community to be exploited. It is a melting pot of Latino, Vietnamese, African American and white residents. "Many of us don't even speak the same language," she said. "I don't think this would have ever happened in Land Park" – a more affluent Sacramento neighborhood where many lobbyists live.
According to city-commissioned lead tests obtained through public records requests, Sacramento officials knew of lead contamination inside the gun range as far back as 2006. In 2012 a consultant hired by the city warned that exhaust fans from the highly contaminated range building were venting "indoor air directly to the outside without any filtration."
In late 2014, after Sacramento's auditor started looking into concerns about lead, the range was finally padlocked. But the neighborhood was simply told it was temporarily closed for cleaning. There was no mention of lead. Emails obtained by Capital & Main show that, despite the lack of public warnings, the city was well aware of the health threat.
In a January 2015 email, Jim Combs, the director of city parks at the time, posed a question to a half-dozen city hall officials, including Assistant City Manager Howard Chan (who was recently named city manager): "What if we just closed the doors and did nothing else at this time?"
Sacramento's Loss Prevention Manager, Barbara Brenner, responded by making it clear that inaction was potentially illegal. "There are regulations prohibiting storage of hazardous waste for more than 90 days," Brenner wrote, adding, "the roof should be cleaned of lead dust ASAP and soil around the down spouts tested to determine if there is any further external contamination that needs to be removed."
Despite Brenner's call for action, the roof wasn't cleaned and no lead tests were conducted in the park around the gun range building for 445 days. And it took two tries to get it right.
On April 1 of this year, according to emails obtained for this article, a city employee directed a technician from the consulting firm Stratus Environmental where to test in 14 spots around the building. Those tests delivered a clean bill of health showing no lead hazard, findings that top city officials internally trumpeted and discussed disclosing to the public. "Great news. Now how do we get this out?" read one email. Another suggested there was no "scientific reason" for conducting additional tests because of the "initial clean results."
Dept. of Toxic Substances Control's Charlie Ridenour, left. Standing behind him is Sacramento City Councilman Jay Schenirer.
But there were two fundamental problems with the city's first lead tests. Lead typically is found close to the surface and, according to multiple experts interviewed for this article, rarely penetrates one foot below the ground's surface. The technician tested one to two feet underneath the soil, thus avoiding toxic soil on the surface. Furthermore, the technician lacked the required certification required under California law to conduct lead tests.
According to the California Department of Public Health (CDPH),  the department found no certification for the technician "that would allow this person to perform a lead hazard evaluation, including sampling for lead in soil or a dust wipe."
Stratus Environmental deferred all questions to the city of Sacramento. A city spokesperson acknowledged that the technician had no lead certification, but said none was required because "state lead inspection certification is only required if testing buildings for lead paint or asbestos, not lead soil testing."
The CDPH says that is simply incorrect, that "an uncertified person may not perform a lead hazard evaluation in California." That certification requirement, CDPH told Capital & Main, includes soil testing next to a public building. "A subsequent email from Sacramento County to the city strongly insisted on hiring certified personnel to conduct lead tests and to clean up the lead hazard.
It's unclear if the flawed tests could have allowed the public to be kept in the dark about toxic levels of lead in a public park. Increased scrutiny helped ensure that was not the case. The day after the Bee article appeared, Sacramento Assemblyman Kevin McCarty wrote a letter to the DTSC, saying he was troubled by "the threat to public health" in a neighborhood he called "a mix of working class and lower income communities which include many families and young children." A meeting between state regulators and city officials ensued.
Finally, four days after the Bee article appeared the city did what had been urged 15 months earlier — it conducted soil tests (this time by licensed testers) that could detect health hazards. The results were disturbing: The grounds around the range building were highly contaminated, with lead levels registering as high as 762 times above what the DTSC considers toxic.
Sacramento's current parks director, Christopher Conlin, briefly mentioned the city's first lead tests at the April community meeting. "The next day after we got those results we went in and talked to the folks at county and at state and we agreed that we needed to go out and do another testing regime," Conlin said.
At that same April church meeting, the message from city officials was that the problem had now been contained by a fence, erected around the gun range days before.
Standing before an oversized photo of the park, Conlin, a confident and well-spoken former Marine commander who served as a provincial governor in Iraq, was effective in easing fears. He pointed to the results from a test at an archery range located next to the gun range building. The test showed barely detectable levels of lead, well below any "threshold of contamination," Conlin told the crowd.
Listening attentively was Eric Janssen, a volunteer coach of a kids' archery club. Janssen found Conlin's presentation convincing. "I assumed," he later said, "government officials in California have our back when it would come to protecting kids from any kind of dangerous level of a toxic substance like lead."
The city's website echoed Conlin's message: "Tests this week show that Mangan Park play areas are free of any unsafe levels of lead in the soil or on surface areas. This includes the playground, archery range, soccer field and picnic area."
Heman Smith, another community member present at the church meeting, was composed but clearly emotional as he spoke, his wife gently calming him with a hand on his back. "I live 71 feet and six inches from the facility," he said. Smith wondered if the fence that had been erected around the building was really enough to protect his family.
Charlie Ridenour, a DTSC supervisor overseeing the range cleanup, downplayed the possibility of widespread contamination, telling the assembled that the dust inside the building was largely contained. "It's heavy dust that falls mostly near the building," Ridenour said, adding, "If I lived across the street, based on the data I have seen, I would not be concerned."
But Ridenour and Conlin's assurances were based on incomplete evidence. The only comprehensive lead soil tests that had been conducted were done within five feet of the building.
Only three additional soil samples had been collected in the rest of the vast park, with its picnic areas and soccer fields. In fact, much of the park, including several heavily used soccer fields, remains untested today.
Heman Smith, center: "I live 71 feet and six inches from the facility."
Peter Green, a University of California, Davis expert in urban lead contamination, warned me in April that officials were exuding a false sense of security, especially given the extent of the contamination outside the building. "What we have is a little bit of good news mixed with a whole lot of contamination," Green said, explaining that lead does not spread evenly. Contamination almost always comes in the form of "hot spots." What was needed, Green said, was a systematic and scientific approach to assess the problem involving "step-out tests."
"We're talking 10 to 20 samples around the perimeter of the building, and 10 to 20 samples in another circle at a more moderate distance," he said. "If all those tests are close to the natural levels, then that is remarkably good news." But, Green added presciently, "I would guess that some of those would show up higher, in the hundreds or even thousands of parts per million, [well above toxic levels]."
It's now clear that the city gave the all-clear signal far too soon for areas like the archery range.
Tests performed in late June and July showed that the archery range was extensively contaminated. Eleven soil samples showed levels above what DTSC considers potentially toxic. Yet regulators did not order the archery range fenced off until August 16th — 123 days after the city declared the archery range "free of any unsafe levels of lead."
There are two agencies overseeing the testing and cleanup of James Mangan Park and the Mangan Park neighborhood: Sacramento County's Environmental Management Department (EMD) and, at the state level, the DTSC, which is part of the California Environmental Protection Agency. The city of Sacramento is responsible for hiring the lead testers and the cleanup crew, but the work must be approved by the county and state.
A review of emails between the two agencies and the city shows that while some important tasks, such as removing tainted dirt around the gun range building, have gotten done, the three government entities showed little urgency when it came to carrying out lead tests, and in the case of the archery range, reacted slowly when notable levels of lead were found.
The archery range begins less than 40 feet from the gun range, yet additional tests did not occur for more than two months after the church meeting. When new tests showed multiple readings over the level the DTSC considers potentially toxic, officials delayed fencing off the area for more than a month.
More than a dozen neighborhood residents interviewed for this story say the archery range is simply part of a large open space. When the targets are not in use, dog walkers use the same space, kids frequently play there, along with soccer players and family picnickers.
In a July 15 email, Charley Langer, an EMD official, made an argument for holding off on the fence because "it is an active archery range" and that "a reasonable parent would not let a child play there." Langer declined a request to explain his statement. "You will be receiving a response to this via Brenda Bongiorno [a Sacramento County spokeswoman]," Langer wrote in an email.
"EMD and DTSC discuss and deliberate regarding the best methods to apply in protecting the public health regarding specific locations," Bongiorno stated in a subsequent email. "Based on these discussions, to protect the public while appropriate mitigation activities could be carried out, fencing was erected at Mangan Park encompassing the areas where lead levels above 80 mg/kg were found in the soil."
Officials created further delays by expressing doubts that the lead in the archery range's soil came from the nearby highly contaminated building – because it contradicted their meteorological models for wind vectors.
Lead expert James Wells claimed this obsession with finding another culprit responsible for the lead so near the gun range represents a loss of perspective. "You've got to assume that lead contamination in soil in such close proximity to a known source originates from that source," he said. "It's unscientific, and defies common sense, to attribute the archery range findings to some mysterious, unknown source when you've got the gun range 40 feet away."
"It's also a mistake," Wells added, "to rely solely on air dispersion modeling to justify disregarding the gun range. There are a million ways that contamination can spread from point A to point B that aren't recorded at the regional weather station."
It is important to note that, while the lead levels in the archery range are of concern to parents, the levels set by the DTSC are intended to protect the long-term public health. Even if the kids who visited the archery range were exposed to lead dust in the soil, they would not be in any danger unless they ingested the toxin, a possibility with toddlers, but less likely with older kids.
Still, the archery coach Eric Janssen bristled when he was told that, while he brought kids to use the archery range three times over the summer, regulators knew the levels were above California's standards: "This just feels like a violation of the compact between government and the public to protect us."
Michael Mann Says This Summer Is a Big Warning About Climate Change
Many scientists assert that this summer's intense weather is being fueled by climate change. One of the most prominent is Penn State climatologist Michael Mann, who says the connection between the two is like "the link between smoking cigarettes and lung cancer."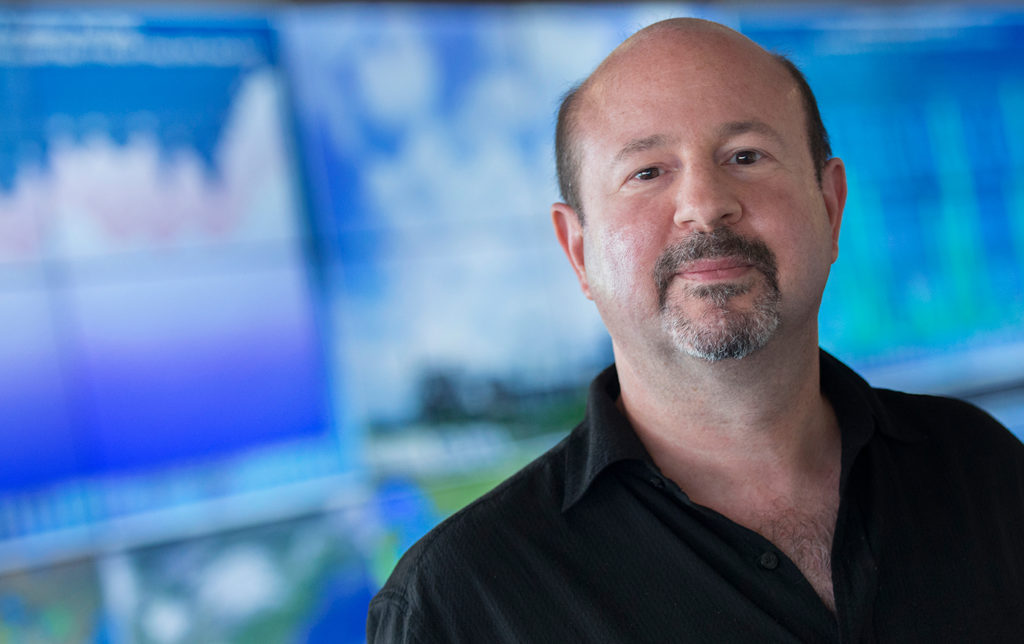 In late July, a CNN story summed up what was becoming a watershed moment. The cable TV outlet reported that "the summer of temperature extremes just keeps going, with record heat waves this month on all four continents that occupy the Northern Hemisphere."
And yet for all the heat and wildfires, relatively little media coverage has contextualized the situation with a mention of climate change. The watchdog group Media Matters reported: "Over a two-week period from late June to early July, ABC, CBS, and NBC aired a combined 127 segments or weathercasts that discussed the heat wave, but only one segment, on CBS This Morning, mentioned climate change."
Despite the media blackout, many scientists assert that the intense weather is being fueled by climate change. One of the most prominent is Penn State climatologist Michael Mann, the author of the books The Madhouse Effect and The Hockey Stick and the Climate Wars. In a new podcast, Capital & Main recently spoke with Mann about why he believes this summer is a turning point in the battle over climate change.
What follows is an lightly edited excerpt of the podcast interview. Podcast subscribers can click here to hear the full discussion.
---
David Sirota: What do you say to those who argue that there is no definitive proof that climate change is directly responsible for intense weather systems like the ones we've seen this summer?
Michael Mann: It's sort of in the domain of the link between smoking cigarettes and lung cancer. We don't question that link. You know, smoking cigarettes leads to lung cancer and other diseases, because it increases the likelihood of those afflictions by such a large amount that we basically equate it with a causal relationship…
We would not be seeing this in the absence of climate change, so the signal of climate change as expressed in extreme weather is now undeniable…We are talking about floods, droughts, heat waves, wildfires and superstorms, you name it. We have seen unprecedented events in each of those categories over the last year that we would not have seen in the absence of climate change.
When I say that, I don't literally mean that the underlying weather event might not have occurred. What I'm saying is the extreme nature of that event would not have been observed…What would have been a bad drought becomes a record drought, becomes an unprecedented drought. What would have been a bad wildfire becomes the largest wildfire in California history…
Wildfires aren't supposed to happen in the winter in California, and what that tells us is that we've now evolved into a state where there isn't a fire season in California anymore, there's a perpetual fire season.
Which areas of the United States do you think are facing the most extreme and intense consequences of climate change?
Everywhere essentially along the coast of the United States you have increasing coastal threats because of climate change impacts on sea level rise, hurricanes. As you go inland, you look around, you can't find a region of the country that hadn't dealt with a thousand-year flood within the last couple of years…
The wildfires in the west, not just California. Essentially the entire Western U.S. has been afflicted with massive wildfires, drought, and a drought in California that's now the worst in at least 1,200 years, as far back as the paleoclimate scientists are able to go, and heat waves that have basically crossed the entire country this summer. There's no region of the country that hasn't dealt with a record or near-record heat wave this summer.
You would be hard pressed to find a region in the country that hasn't been impacted by one of those extreme weather events, and of course that's just the U.S. We can say that now about essentially the entire globe. This is the summer where climate change showed its hand.
If the weather and wildfires that we're experiencing aren't a wake-up call to the political system about climate change, what will be?
What more do people need to see? We've had what I sometimes call the Cuyahoga River moment, that critical moment when a river caught on fire and that captured the public imagination. It led to Richard Nixon establishing the EPA, the Clean Air Acts, the Clean Water Acts. What is that moment in the climate change debate? How many do we need to have?
This summer, many of us who work in this space think that we've finally reached the point where it's impossible for anybody to credibly deny not just that climate change is happening, not just that it's caused by burning of fossil fuels and the elevation of greenhouse gases, but that it is already a problem.
We are already suffering the consequences. It's already costing us far more. The cost of inaction is already so much greater than the cost of taking action. What's playing out in California of course is sort of Exhibit A in that argument. We are now suffering the consequences, toll on infrastructure, human lives and our economy, frankly. What will it take?
The opponents of dealing with climate change seem to prey on people's fear of change – they portray aggressive action as so radical that it will completely disrupt and destroy everyone's lives. Are the changes we need to make really that radical and scary?
Not nearly as radical or scary as the critics would like people to believe. It's going to require change. Remaking the global energy economy, shifting away from a two-century-long reliance on fossil fuels to new sources of energy? Yeah, that's going to take action. It's going to require some sort of market incentives, a price on carbon.
We pay a little bit more right now here in Central Pennsylvania to elect to get all of our power from renewables, from wind, and we're happy to do that. Most people won't do that just because it's the right thing to do, and that's why you need market incentives to guide people in the right direction.
The irony is that there's a great degree of projection in that sort of argument from the critics, this idea that we have to make great sacrifice, that it's going to [harm the economy]. They said that when we acted on acid rain, they said that when we acted on ozone depletion. At every juncture, they said, "This is going to destroy the economy," and the reality is it didn't destroy the economy. Instead, it actually saved our environment. At every juncture, they've made that argument, and it's always been proven to be false.
The reason I say it's projection and misdirection is that they don't want people to focus on the fact that we are making a huge sacrifice right now. If you look at California, if you look at Houston, if you look at Puerto Rico, if you look at Miami Beach, we are making a huge sacrifice right now in terms of the toll that climate inaction is taking, and they don't want people to notice that. They want to turn it around on its head, to somehow argue that the steps that we need to take to mitigate that damage and risk are somehow the costly scenario, when the costly scenario is not acting on this problem.
I think many people accept that climate change is happening and that it's a really dangerous thing, but I also think lots of people feel like since it's already happening, there's nothing that can be done to combat it. What do you say to folks like that?
I think there are people of good will, who mean well, who really are frightened and really think that we may be close to if not past of the point no return, and are expressing genuine frustration and genuine fear. That having been said, I think they have been happily co-opted by the forces of inaction, by the forces of denial…This sort of despair and this argument, this defeatist notion that it's too late to do anything, is in some ways every bit as dangerous and paralyzing as outright denial of the problem itself, because it leads us down the same path of inaction.
Ultimately for that reason, it has been convenient for the forces of denial, who are looking to divide the public, to actually amplify those arguments in a cynical way and provide a voice to those arguments that, "Hey, there's nothing we can do about it, so why enact any policies to deal with the problem?" I do think that it's dangerous. I don't think that those making the argument are cynics or have themselves been co-opted, but I do think that the forces of inaction and denial have happily capitalized on this, and have used it as a way to divide the community of people who do care about this problem and do want to solve it.
A recent study raised the prospect of so-called "Hothouse Earth" – or runaway climate change that is far more extreme than anyone predicts. Do you think that's a possibility?
James Hansen has been making this argument for a number of years, I think with some credibility. These authors, to me it was just sort of recasting that basic way of looking at the problem. I think it just happened to get a lot of media attention, in part through a provocative headline. It's real, the threat is real. We have to think about these worst-case scenarios, and if this is true…then it means that not only do we have to stop emitting carbon into the atmosphere, we are going to need to find ways to draw it back down, to bring it back out of the atmosphere over a longer time frame, over many decades, if we want to mitigate the higher-end risk here.
What are the most positive things happening in the effort to address climate change?
Probably first and foremost to me, the re-energization of our youth, the fact that the youth of this country are re-engaging with politics. We saw that in the wake of the Parkland High School shooting, but that seems to have taken. We seem to be going through sort of a tipping point now where the youth of this country have recognized that if they want to protect their future, they have to be involved in the political process. I think that could be a game-changer. To that extent, there is room for political progress here if we see younger folks re-engaged with our politics coming out to vote in this midterm election. That could really make a difference.
Then separately from that is just stepping back and taking a very high-level view of what's going on here. The world is moving on. We moved on in the 19th century from whale oil. We recognized that something better had come along when it comes to providing energy, fossil fuels, and now we've gone through that next transition where we realize the dangers and the risks of our dependence on fossil fuels, and something better has come along in the form of renewable energy and the world is moving on…
There's an exponential trajectory that we're on right now. We'd like to see the growth even faster, but it is exponential. We're moving away from a global fossil fuel-driven economy towards a new renewable energy economy, and I believe there's nothing that can stop that transition.
Now, the problem of course is here in the United States, we have gone from a position of leadership, relative leadership on this issue under the past administration, to a political landscape where the United States is essentially the only holdout in the global community. Trump has threatened to withdraw from the Paris Accord, and if we were to do that, we would be the only country now in the world that's not committed to Paris.
To some extent the only decision that we will be able to make here in the United States isn't does the world move on, it's do we get left behind in that transition. That's the only thing that we can actually do.
What does our world look like 20 or 30 years in the future, if we are doing what needs to be done to seriously addressing climate change?
I think we can envision a future just in terms of the trends that we see under way, not necessarily just towards electric vehicles. At least in urban locations, we may see the elimination of personally-owned vehicles. We will have a more advanced transportation system, streets filled with Lyft and Uber and automated vehicles potentially.
There are studies that show that if we do that, if we move towards automated vehicles, that sort of system, then that shrinks the footprint of a city down tremendously, because it's so much area. Take New York. You know how much surface area is used for parking of vehicles. If we can get rid of that, then the populations condense. There's a smaller spatial footprint. That means less resource depletion…
We will have renewably-driven microgrids. There's a real question as to whether we will have the sorts of continental-scale power grids that we have today. We may see more decentralized sources of electricity generation. We may all live off the grid, in the sense that we're not part of a continental-scale grid.
Our food choices, I think we're going to be healthier in our food choices. I think there's a movement in that direction.
There are many possible futures, and one can certainly imagine a dystopian future where none of that happens, where we double down on the trends that are under way in the era of Trump, and one can envision a dystopian future like Mad Max, Soylent Green, The Road or Hunger Games. One can't rule that out, but one can also imagine a utopian future that's more like the one that I just laid out.
I don't pretend to know. Predictions are hard, especially about the future, as Niels Bohr once famously said. It turns out it's not Yogi Berra, it's actually Niels Bohr, the physicist, who said that. The choice is ours to make, and I'm convinced of that.
---