House of Cards: A Pennant Race Remembered
The upcoming Major League Baseball All-Star Game will be the first hosted by the New York Mets since 1964, reminding me that following the All-Star break that same year, my St. Louis Cardinals staged one of the most thrilling comeback stories in baseball history.
I say "my Cardinals" because during my adolescence in Lawn Guyland, my friends and I lived and died by the clubs we followed. For us, the glories and the tragedies of the Cards, Don's Dodgers, Josh's Braves, Peter's Giants and Lenny's Yankees were as intense as the ups and downs of our relationships with our girlfriends. If we'd had girlfriends, that is.
In September of 1964, with just 12 games to go, we (always "we," never "they") were 6.5 games behind the Philadelphia Phillies, whose notorious Philly Phold — the team lost 10 in a row — led to an extraordinary final two days with four teams still in the race. The Cards prevailed on the very last day, after coming this close to humiliation at the hands of the hapless Mets.
The agony of the pennant race and the ecstasy of victory were so consuming that the Cards' seven-game World Series triumph over the dynastic Yankees was in part an exercise in staving off fatigue — mine and the team's. But in game seven, an exhausted Bob Gibson, pitching on only two days' rest, threw as fast as he could (with maximum velocity and minimum time between throws to forestall physical collapse), and not even Mickey Mantle's three run homer in the sixth could deny the Redbirds their destiny.
The romanticism of rooting for a band of underdogs from halfway across the country lay partly in the effort it took to get to know them. Few Cards games were televised, but I was astonished to discover that I could plant my right ear firmly against my small but mighty radio, point it toward my bathroom window at a certain angle and, above the static, listen to the impassioned play by play of the inimitable Harry Caray, broadcasting from the 50,000-Watt radio station KMOX in St. Louis. Do today's 14-year-olds get that kind of kick from watching every game of every team every night on the glut of sports channels in their parents' HDTV packages?
The '64 Cards weren't the most talented bunch in the league, but, at least in my eyes, their smarts, drive and cohesiveness overcame their imperfections. David Halberstam wrote in his 1995 book October, 1964 that the team was far more than a collection of pros trying to make a buck; that they "served a common purpose."
That purpose had something to do with the wider political world in which they played. The Cards were a model of racial balance during the year in which Malcolm X left the Nation of Islam, Cassius Clay declared "I am the greatest," the landmark Civil Rights Act of 1964 was passed and the Freedom Summer, a drive to register African American voters in Mississippi, built momentum for the '65 Voting Rights Act, which was ignominiously gutted by the Supremes last week. (The Supremes of '64, of course, were in a different league than those bums Roberts, Scalia and Thomas, achieving chart supremacy with "Where Did Our Love Go?" and other gems.)
My black heroes on the Cardinal roster included the fleet outfielders Lou Brock and Curt Flood and, most of all, the awesome Bob Gibson, an intimidating force of nature. Third base whiz Ken Boyer, savvy shortstop Dick Groat and affable catcher Tim McCarver were among the white standouts. And who was on first? Bill White — who was black.
I went to school the day after the Cards' clinched feeling as though I'd personally hit a pennant-winning homer. I wasn't sure how my friends would react, though. After all, they'd lost. But Peter greeted me with generous congratulations, and Lenny, as competitive a guy as I've known, also said he was happy for me. I'd like to think I would have been as gracious in defeat, but I'm not so sure.
Nearly 50 years later, Don, still a Dodgers fanatic, wrote me a classic wouldha couldha shouldha on his team's '64 season: "Dodgers (not the Dodgers, just Dodgers) won The Series in '63 and '65. In '64 Koufax was injured in early August (5th) and didn't pitch the rest of the year. He was 19-5 at that juncture and if he had stayed healthy he would have won four consecutive Cy Young awards."
Though Lenny took his '64 disappointment in stride, he had been crushed four years before, when, he writes, "we lost to the Pirates in devastating fashion." He didn't have to mention the source of his heartbreak: Bill Mazeroski's Game Seven bottom-of-the-ninth walk-off home run.
Having a birthday that foreshadows the All-Star break — Lenny's is one day before mine, Peter's is on the same day — often reminds me of that summer/fall of '64. This year, it's especially bittersweet because, like my, er, seasoned friends, I'm turning 64, the age immortalized in a ditty Paul McCartney wrote when he was just 16. This season, I plan to forego regret and focus on a different 64 — the '64 immortalized by my Cards.
(Michael Sigman is a writer/editor, media consultant and the president of Major Songs, a music publishing company. His post first appeared on Huffington Post and is republished with permission.)
Filmmaker Adam McKay Talks About Dick Cheney and the Imperial Presidency
"Our democracy at its root is about the throne," says the creator of Vice. "But what Cheney tried to do was bring the power back to one person on that throne."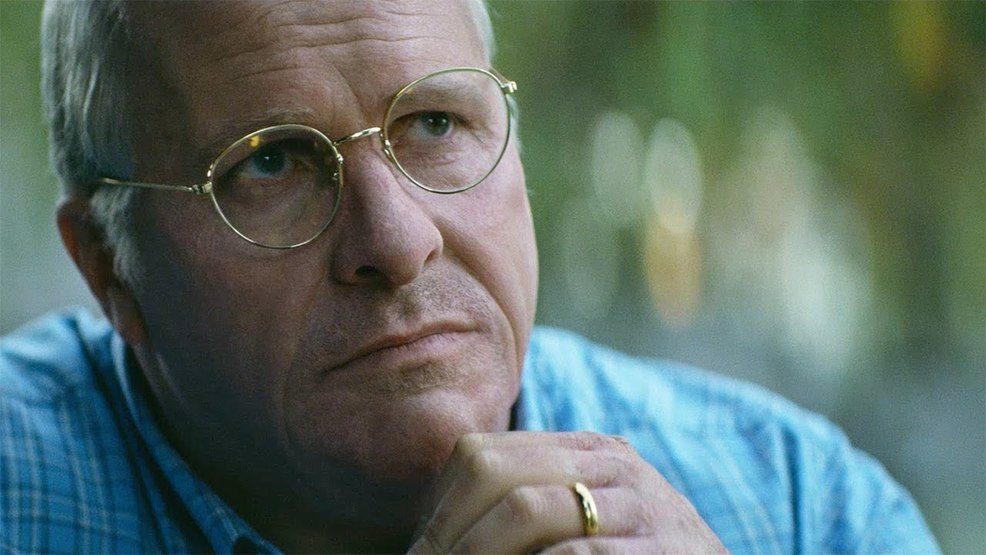 Vice President Dick Cheney quickly faded into the background after leaving the Bush White House in 2009. But while many may not remember the ins and outs of Cheney's record, the recent film Vice argues that he was one of the most powerful and influential architects of the current world, and that Cheney intensified the emergencies facing America today.
Capital & Main reporter David Sirota spoke with Vice screenwriter and director Adam McKay, who had taken on the project after winning an Academy Award for screenwriting on his previous movie, The Big Short.
Vice has been nominated for eight Oscars, including Best Picture — but has also generated its share of controversy. McKay discusses some of the criticism of the film here, along with the twists and turns of the life of Cheney, who rose to become arguably the most potent vice president in American history. The following interview excerpt has been edited for concision and clarity.
---
David Sirota: Do you believe that we are today living in the world that Dick Cheney created?
Adam McKay: Without a doubt, yeah. Trump is a force of charisma, but not in a good way. He's perfect for the 24-hour news cycle — no one knows how to dominate it better than him.
But the actual structural changes that happen to our government, to regulations, to the way we view democracy, to the way the American people interact with government … those changes happened under the hand [of] a grand master of bureaucratic knowledge, Dick Cheney. You look at the Middle East. You look into visions that were widened. I'd definitely go to that period and I say at the center of it, expanding executive power, was Dick Cheney.
There's a scene in the movie where a young Cheney is depicted as not all that partisan — it almost made it seem like him choosing a job with a Democratic or Republican lawmaker was completely random. Is that true to life?
It's not that far off. Cheney's dad was an FDR Democrat. [Dick Cheney] had no interest in politics at all through high school…The first time he really started getting any taste for feet-on-the-floor politics was when he was getting [his] master's up in the University of Wisconsin. He did intern for a Republican, handed out buttons and stuff. We interviewed some people from his early days. He was not an ideologically driven guy.
What he knew was that when he went to D.C. he needed a rocket ship. He needed to get something going. Lynne wasn't entirely happy about him taking this fellowship. She wanted him to get a Ph.D. and become a professor. That was what she always pictured that they would do. So he had to get something going quick when he got to D.C. because he wasn't making any money. And if you wanna get something going quick in the late '60s in Washington, D.C., Donald Rumsfeld was your guy.
What do you think radicalized Dick Cheney and made him such an ideologue?
The first radicalization was just the environment he kind of came of age in, which was the Nixon White House and the Ford White House, which were all about executive power — the imperial presidency. And then his conversation about the unitary executive theory with a young [Antonin] Scalia, who was a lawyer in the Justice Department.
Everything that I found with Cheney goes back to the unitary executive theory. You look at his minority opinion that he wrote on the Iran-Contra affair with David Addington. They actually have several lines in it where they say the president has monarchical-like powers.
The radicalization of Cheney, to me, is two steps. Number one is the political environment he grew up in, [and then] introduction to the unitary executive — [which] was weaponized by 9/11. Especially when he said, "Give me all the unfiltered intelligence." A lot of Washington insiders said, "Anyone who would do that — [it] would drive them crazy." One guy described it as like "listening to Led Zeppelin full volume, 24 hours a day."
So I think he was already an extreme right-winger who then came into collision course with this very traumatic event, 9/11.
Your movie depicts Cheney as motivated by the acquisition of power — but do you believe he had specific policy goals beyond that?
As far as policy goals go, war is the key to being able to use these sorts of unparalleled powers. Some legal scholars would call [these] insane powers. So I always felt like Cheney was putting together these pieces of power to expand his own power … which I do believe made him a power addict … His wife's desire for power, and by extension, America's desire for power, which did fit neatly with the neocons.
But I also think invading Iraq did two things. It activated the unitary executive theory — [if] writings from the DOJ [Department of Justice] that came about at that time were filled with references to the unitary executive theory.
And yes, the oil too, was a part of it. Cheney also is an oil guy. He grew up in an oil state, Wyoming That was his whole life. All his friends are oil guys. I always look at Cheney as a right-hand man, and I think that he serves power: Sometimes that power is oil barons, other times that power is a presidency — the notion of a powerful presidency.
So I think Iraq was sort of a mishmash of ideas. I think it was unitary executive and I think it was definitely oil, and I think it was most of all expansion of executive power and a show of force to the world.
What are the most significant and lasting parts of Cheney's legacy?
I would just say in general, those eight years of Bush and Cheney were so dispiriting that they made a lot of people kind of give up on government. And the fact that we can't fix something that really can be improved pretty easily and pretty quickly, like the opioid epidemic or like gun safety laws. Those are things that 30, 40 years ago we would've had bills passed on the issue. We would've seen fewer deaths within a year, within two years. Even the assault weapon ban, you saw deaths go down after that…
Then, obviously, the Middle East is just a wreck. Our friend, Adam Davidson, had a friend of his, a journalist, go to Iraq recently and come back and just say, "It's awful. It's completely undone." And obviously, with what happened in Syria, ISIS, all that kind of stuff. Those are the clear, kind of bad effects of Cheney and I would say the rise of this particular form of the Republican Party.
Much of your film resurrects events that have been forgotten in the American psyche, because we have this tendency to venerate leaders the moment they leave office. It's as if presidents and their administrations suddenly get immunity from retrospective scrutiny. Why do you think that is?
I feel a lot of this goes back to the pardoning of Nixon. That's a bad, bad thing. I think he should've done some time. I think it's important to not imbue these leaders with king-like mystical properties. Do you remember Jerry Lewis saying, "We should never criticize the president"?
I think we just like the idea of powerful people. We like the idea of a king. We like the idea of these celebrities that get treated like kings. Why did the Bushes keep getting elected to office? Why did the Kennedys keep getting elected to office after several of them did pretty terrible things? We just like that idea. We like the idea that some people's blood is more special than ours. I don't know why. It's really deranged…
Our democracy at its root is about the throne. What they tried to do with the Constitution, the original people that wrote it, was break up the power so you don't have one crazy guy sitting in the throne. But what Cheney tried to do was bring the power back to one person on that throne…
I guess my answer is democracy is still really new, and clearly it's not going well right now. And I think we're going to have to have a whole moment where we look at it and fix a bunch of stuff because parts of it aren't working too well.
Many people say Donald Trump's administration is the worst in American history. After doing a movie on Cheney and the Bush administration, do you agree?
Everyone wants things to be ranked and compared to each other. The real answer is that there is a safe that was filled with diamonds that represent our democracy and checks and balances. They couldn't get a goon like Donald Trump to go in and crack the safe because he doesn't even read books. Like he's not an educated guy.
So they had to go get an expert like Dick Cheney to go in there. Dick Cheney went in, he cracked the safe, he took all the jewels out of the safe, he exited the store, he left the front door wide open. Then after an hour some stray dogs wandered into the store and started crapping all over the place and peeing everywhere. And then when the owner went in, one of the dogs bit him and he said, "These dogs are the worst."
That, to me, is Cheney versus Trump. Yeah. Cheney cracked the safe, Trump is the strange bizarre dude who wandered in (and) took a crap in the store…The police arrest the street guy because look, he took a crap. He's in the store. Meanwhile, Cheney is across town giving W. Bush one diamond while he takes the other 99 and W. Bush is delighted with the one diamond.
---