Health Care Debate: A Free Public Conference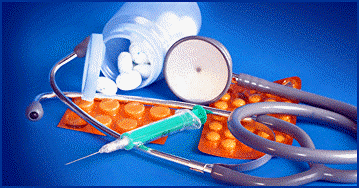 (The following announcement has previously appeared on other Web sites, including LA Progressive.)
Practically everyone has an opinion about Obama's health care, but few understand it, according to the latest Associated Press poll. The future of the president's Affordable Care Act lies in the hands of the Supreme Court, which is expected to make a decision on the Act's constitutionality in June. Meanwhile 40 million people are without health insurance.
A free public conference – Health Care: Where Are We Now? — will address the health-care debate:
Saturday, May 12, from 9 a.m.-12:30 p.m.
at Pasadena City College, Harbeson Hall
1570 E. Colorado Blvd., Pasadena
A coalition of community based organizations in Southern California led by the League of Women Voters Pasadena and Health Care for All – San Gabriel Valley is sponsoring the conference.
Other organizations include Physicians for a National Health Program, California Alliance for Retired Americans, Ecumenical Council of Pasadena Area Congregations, NAACP, El Centro de Accion Social, National Alliance on Mental Illness San Gabriel Valley, Pasadena Community Network, Pilgrim Place, Press for Democracy, San Gabriel Valley Pharmacists Association, and TRUUdesigns.
Leading health care authorities – Anthony Wright, executive director of Health Access California, and Dr. Don McCanne, senior health policy fellow for Physicians for a National Health Program – will address the key components and pros and cons of the Affordable Care Act.
In addition four 15-minute capsule sessions will be presented.
Not-So-Scary Truth about Medicare/Medicaid Funding, by Dr. Bruce Hector of Physicians for National Health Program
Review of federal bills, a California single payer plan and Vermont's experience, by Doris Nelson, League of Women Voters and Health Care for All
Why we need single-payer insurance, by Sally Seven, Ph.D, League of Women Voters and Health Care for All
How do we get universal health care in California? Dr. King Reilly of Physicians for National Health Program
Wright will address the patient-protection and affordability components of the Affordable Care Act, in particular for middle- and working-class families. He also will discuss the mandate to purchase health insurance.
McCanne will cover the pluses and minuses of the act compared to Medicare for All. He and Wright will have a dialogue about benefits of the Affordable Care Act versus those of a single payer system. The conference will conclude with a short video: "Joining the Movement to Win Universal Health Care in California."
Free refreshments will be served at 9 a.m. Parking is available in the PCC staff parking lot off Hill Avenue and on the street.
Space is limited; reservations are recommended. For reservations, call 626-798-0965. For more information, call Irma Strantz, 626-798-8361.