Harlequino Romance: Actors' Gang Celebrates Commedia dell' Arte
Writer/director Tim Robbins' Harlequino: On to Freedom at the Actors' Gang is a messy, boisterous show whose message about personal freedom and self-determination comes through simply and clearly.

Pierre Adeli as Pantalone, with Joshua Lamont as Harlequino, background. (Photos by Ashley Randall)
Writer/director Tim Robbins' Harlequino: On to Freedom at the Actors' Gang is a messy, boisterous show that runs nearly two and a half hours before the message it wants to deliver about personal freedom and self-determination comes through simply and clearly. Along the way, however, it features first-class talent, colorful spectacle and enough historical detail about commedia dell' arte to keep audiences entertained and involved. And oh, yes — it's bound together by a raucous disdain for the status quo that this company is famous for. In these days, we can use as much of that kind of theatrical subversion as we can get.
The story is framed as a clash between a couple of stuffy contemporary academics, Dr. Phinneas Preamble (Will McFadden) and Dr. Ignatius Afterword (Bob Turton), and a troupe of actors impatient with the pair's obfuscation and polemicizing of their art. A lecture on the history of commedia dell' arte has barely begun when the two pedants are interrupted by Harlequino (Joshua Lamont), a stage character come to life, who serves in the household of Pantalone (Pierre Adeli), a mean and greedy master. The lecturers try to hustle Harlequino from the stage; it's not time for him to make an appearance in their talk — it's Pantalone, the representation of power, they are concerned with. But Harlequino persists in his interruptions, correcting the pair when they refer to him as Pantalone's servant. "I'm his slave," he tells them — and, not one to mince words, Pantalone backs him up.
Later, a battle between the speakers and the actors manifests when the former challenge the latter to give examples of less frequently known figures of speech (catachresis, anyone?) in an effort to establish their intellectual superiority. The actors (16th century thespians were up on this sort of thing, apparently) rise to the challenge.
Meanwhile, the troupe's play-within-a-play unfolds around the efforts of the lecherous Pantalone to woo an attractive widow, Madame Brancantini (Mary Eileen O'Donnell), a former lover of Harlequino's, by promising the hand of his daughter Isabella (Lee Margaret Hanson) to the Capitano (Adam Jefferies), one of the widow's favorites. The tangled plot involves a lengthy séance in the woods in which Madame Brancantini attempts to communicate with her dead spouse, only to discover that, even in the afterlife, he's been fooling around with a good-looking corpse.
Class struggle and feminist themes filter through from the start but it's not till the top of Act 2 that Harlequino's story and the meanings of "on to Freedom," and the question "What does it mean to be free?'" begin to come into focus, only to resolve in the final moments of the story.
This production is bedecked with Erhard Stiefel's wonderful comic masks and Olivia Courtin's imaginative costumes, while framed with video images (by Cihan Sahin) that reflect the early Renaissance, to give the story scope. The singing isn't great but good enough. The ensemble consists of a seasoned group of players, expert at this sort of larger-than-life, broad-stroked comedy, with not a little improvisation thrown in. Standout performances include Adeli as the wormlike Pantalone, McFadden as the persistently didactic Preamable and the ever versatile Turton as Afterword and Puncinella.
The show is dedicated to Dario Fo, the left-wing playwright and Nobel Prize winner who died last October at the age of 90, and who mentored Robbins in developing this work. Fo was an advocate of theater as a form of rebellion and revolution; he himself utilized the forms of commedia dell' arte in his work, and is quoted in the press notes as attributing commedia dell' arte actors with being instrumental in raising the political awareness of 16th- and 17th-century audiences.
The history — or rather the historical record —concerning the commedia is a bit cloudy. There is evidence (suggested by Fo) that it underwent censorship during the Counter-Reformation, and Robbins has included in the play an anecdote about Duke Gonzaga of Mantua, who, for unknown reasons, once ordered the execution of three actors. Robbins' play notes that an early form of the commedia coincided with the beginnings of an African slave trade into Europe, one reason his play's title character is a black man who makes no bones about his status.
Lamont's Harlequino is certainly sadder, more earnest and less flashy than the others, but it bears mention that, the night I attended, when this battered but ever resilient character delivered his final message — "The servant is the master when they write their own story" — people applauded.
---
The Actors' Gang, 9070 Venice Blvd., Culver City; Thurs. & 8 p.m.; Fri., 9 p.m.; through May 6. (310) 838-4264 or theactorsgang.com

Award-Winning Reporter David Sirota to Lead National Investigative Desk on Inequality for Capital & Main
The New York Times has credited Sirota's Wall Street reporting for showing "that secrecy can hide high fees, low returns, excess risk and the identity of politically connected dealmakers."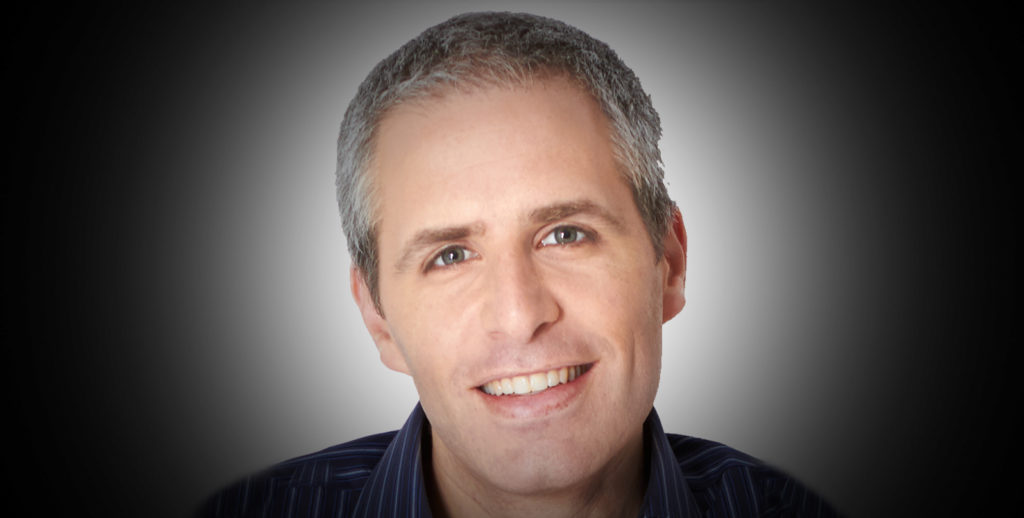 LOS ANGELES — Capital & Main announced today that award-winning reporter David Sirota will lead a new national investigative desk for the California-based publication. His coverage will focus on the country's historically high level of economic inequality, and the role of Wall Street, the private sector and government policy in perpetuating income disparity.
"I am thrilled to join one of the most promising young investigative publications in the country," said Sirota. "There has never been a greater need for aggressive nonpartisan reporting that scrutinizes how corporations, lawmakers and the super-rich wield political and economic power. Capital & Main has established a reputation as an intrepid source of hard-hitting investigative reporting. I am excited to expand their capacity to shine a spotlight on how and why America now has the highest level of economic inequality in the country's modern history."
Sirota will join Capital & Main as a full-time reporter this summer, and prior to that will consult with the publication on editorial content and partnerships. The new position was made possible in part by a grant from the Jonathan Logan Family Foundation in Oakland, CA.
Capital & Main is a non-profit publication founded in 2013 and its reporting has been co-published by (among others) The Atlantic, Time, The Guardian, Reuters, The Daily Beast, Slate, Grist, Fast Company, The Huffington Post and Newsweek. Capital & Main's reporting has won recognition from the Society of American Business Editors & Writers, the Southern California Journalism Awards and the Best of the West contest. Its reporters have been featured on (among others) PRI's The World, WNYC's The Takeaway, as well as on programs on KQED and KCRW.
Sirota has reported extensively on the relationship between money and politics, and has gained a reputation as a journalist willing to scrutinize public officials of both parties. During his career, he has become one of American journalism's most authoritative experts on complex financial systems including taxes, hedge funds, private equity and public pensions. He is a two-time winner of the Best in Business award from SABEW – most recently for his coverage of the 2017 Republican tax bill and its controversial "Corker kickback" provision. Before that, he won recognition from the Columbia Journalism Review for his reporting on how conflicts of interest shaped how Democratic Gov. Dan Malloy's administration oversaw a proposed health-care merger. Sirota has also won Ithaca College's Izzy Award and has been a finalist for UCLA's Gerald R. Loeb Award and Syracuse University's Mirror Award.
The New York Times has credited Sirota's Wall Street reporting for showing "that secrecy can hide high fees, low returns, excess risk and the identity of politically connected dealmakers." In one of its awards, SABEW said Sirota has produced "original, tenacious reporting that displayed a mastery of scouring documents, analyzing data and holding public officials accountable." The legendary late columnist Molly Ivins said, "Sirota is a new-generation populist who instinctively understands that the only real questions are 'Who's getting screwed?' and 'Who's doing the screwing?'"
"David Sirota is one of the finest investigative reporters in the country, and he promises to take Capital & Main's reporting on inequality and related issues to a whole different level," said Capital & Main board member Rick Wartzman, a former Wall Street Journal reporter, Los Angeles Times business editor and the author of four books, including The End of Loyalty: The Rise and Fall of Good Jobs in America. "David's fearless approach to holding the powerful to account is precisely what we need at this moment in time."
From 2014 to 2018 Sirota led International Business Times' investigative reporting team, where he broke major stories on how President Trump's top adviser evades ethics laws as he shapes policies that could enrich his firm; CFPB chief Mick Mulvaney's ties to the financial industry — and how he pressured regulators to back off predatory lending rules at the same time he was raking in cash from payday lenders; how Equifax lobbied against consumer protection rules just before its huge data breach; and how chemical companies that spewed toxins after Hurricane Harvey had worked to reduce safety regulations in the lead-up to the disaster.
In 2014, Sirota's investigative series for PandoDaily about public broadcasting compelled a PBS flagship station to return a $3.5 million contribution from a hedge fund billionaire. That same year, Sirota's investigative reporting about pensions for PandoDaily and then for International Business Times led the New Jersey state government to open a formal pay-to-play investigation and to divest state holdings in a venture capital firm. Sirota's reporting for International Business Times also led San Francisco officials to delay a proposed $3 billion investment in hedge funds.
"We have been longtime admirers of David's work, and couldn't imagine a better fit for our reporting on inequality," said Capital & Main publisher Danny Feingold. "David will give us the capacity to break important national stories on one of the country's great existential threats."
Sirota is also the author of two New York Times best-selling books, Hostile Takeover and The Uprising, as well as Back to Our Future, which became the basis for the National Geographic Channel's miniseries "The '80s: The Decade that Made Us." He appears frequently on MSNBC and CNN, and is the host of a podcast on economic, political and social issues.