Halloween's Over But Media's Obama-scare Stories Persist
President Obama at a 2009 health care forum. (WH/Pete Souza)
More than any other public policy issue, health care is very personal. So it is not surprising that personal stories are a central battleground for the public perception of the Affordable Care Act. And it is increasingly clear that this battle will be fought through the prisms of class and race.
The Affordable Care Act (ACA) would not have become law if it were not for the willingness of survivors of the nation's health care mess – people who had lost loved ones, fought to get care after an insurance company denial, faced crippling medical costs – to tell their stories to members of Congress and the press. Many members of Congress voted for the bill, despite the political risk, because they were moved by personal encounters with constituents with compelling stories. Many of the most effective spokespeople during the legislative battle over the law were people whose lives and livelihoods had been threatened by our defective health coverage system.
Now that the central part of the Affordable Care Act is finally being implemented, however painfully and slowly, personal stories are again becoming the focus of debate. The stories that the press has focused on recently have been mostly negative, largely because of three press biases. The first is that "if it bleeds, it leads." Negative news gets people's attention, raising people's fears, a phenomenon with strong physiological and psychological roots that extends well beyond the news. Advocates for passage of the law used that to our advantage when we were chronicling insurance company abuses, but in the new terrain of the law's implementation, it's a handicap. Coverage of people successfully getting affordable coverage is not as compelling as that of someone who says she is being forced to pay higher premiums after being told she is losing her existing coverage.
The second press bias is to take people at their word and not actually investigate them, particularly when they make good news. We have seen a lot of this in the coverage of people who have received letters from insurance companies telling them they are being forced into higher-priced plans.
Take Deborah Cavallaro, a real-estate agent in suburban Los Angeles, who's been on NBC Nightly News and Fox. Ms. Cavallaro is losing her current plan, which only covers two doctor visits a year and has a $5,000 deductible. She complained, "I'd be paying more for the exchange plans than I am currently paying," after an insurance broker told her she would have to pay $478 a month compared to the $293 she now pays. But with a little research, Michael Hiltzik of the Los Angeles Times found that after her income-based subsidy, Cavallaro would pay only $33 a month more for a plan which covers all her doctor visits and has a $2,000 deductible.
Cavallaro is typical of many of the people represented in the negative stories being run, in that she is white, suburban and has a middle-class job. Reporters like Jonathan Cohn in The New Republic have explored the shoddy media coverage of other stories whose subjects are similar to Cavallaro.
Which brings us to the third media bias, focusing on the white middle class. This is a general bias when it comes to the press, particularly when not reporting on government services or crime. In this case, it is a bias that will accentuate the problems with the Affordable Care Act and downplay its benefits to millions. As Cohn points out in another piece, there are some people who will pay more for comparable insurance plans under the new law. This is the small minority of people in the individual insurance market who, because they have been in good health and have enough income to buy insurance, have been able to find decent coverage at a price they can afford. Their good health has shielded them from big premium hikes or losing their coverage altogether, which will happen when they have a serious illness.
One of the few good news stories I found that focused on someone who will benefit from losing her coverage was about Gail Roach, an African-American woman from Pittsburgh. Ms. Roach is a retired school district employee who will save $500 a month after receiving her subsidy. A diabetes sufferer, she's been forced to pay a big premium because of her health condition.
The ACA's biggest beneficiaries are low- and moderate-income people, including poor people who have been denied Medicaid and people who work at low-wage jobs that don't provide health coverage, who will now get big enough subsidies in the exchanges to afford coverage.
In fact, the biggest group benefiting from enrolling in coverage under the Affordable Care Act are people who are eligible for Medicaid. In Washington State, for example, where the exchanges are working well, there have been 42,605 Medicaid enrollees, compared to 6,390 who have signed up for the exchanges. A New York Times article on how navigators are helping people to enroll in Kentucky tells the story of several people thrilled to be enrolled in Medicaid.
The Times article also reveals the bias against people who are on public programs like Medicaid by recounting the story of one "well-dressed woman" in Kentucky:
She had learned that she would be eligible for Medicaid under the new law, but she was unwilling to enroll because of what she saw as a stigma attached to the program. A substitute teacher, she wanted to know whether she could afford full-priced private exchange plans. "I don't want to be a freeloader," said the woman, who asked to be identified only by her middle name, Kay, because she said she was embarrassed about qualifying for Medicaid. "I believe in paying our way in life."
There may be a promising ending to Kay's story. Kay did sign up for Medicaid, saying that she would pay for routine doctor visits herself but have Medicaid as a fallback if she really got sick. Will the experience of finally getting health coverage change Kay's views? Will she now be more secure, freed finally from the worries of huge medical debt if she gets seriously ill?
This gets us back to the personal politics of health care and how they will impact the political debate. Kay's U.S. senator, Mitch McConnell, who is up for re-election, has already dismissed the success of Kentucky's launch of the ACA by saying, "Well, 85 percent of the people who've signed up in Kentucky have signed up for Medicaid. That's free health care." Will Kay want to vote for a guy who will take away her newly found health security?
The next big political test for Obamacare will be whether it is a defining issue in the 2014 elections. That will depend both on the reality of people's experiences and what people learn about the law from the media, which will largely be shaped by personal stories. Since the law will have no noticeable impact on the coverage of 85 percent of Americans, Obamacare should not be a big election issue. But we know that opponents will use every negative story to keep the issue alive.
The most important task for supporters of the law will be to make sure that it does realize its promise of better coverage for millions of people. The more people who get enrolled and find, like Kay, Gail Roach and even Deborah Cavallaro, that it is good for their health and their pocketbook, the better. Then supporters must forcefully fight to tell the personal stories of their success, even if it is boring, good news, often about struggling working families.
(Richard Kirsch is a Senior Fellow at the Roosevelt Institute, a Senior Adviser to USAction and the author of Fighting for Our Health. His post first appeared on NextNewDeal and is republished with permission.)
Government Shutdown's Silver Lining: A Corporate Hiring Guru Speaks Out
Co-published by Fast Company
Ending the shutdown won't curtail the hiring opportunities for corporate recruiters, says one expert. It's like divorce: Once you start thinking about leaving, the odds that it will happen go up dramatically.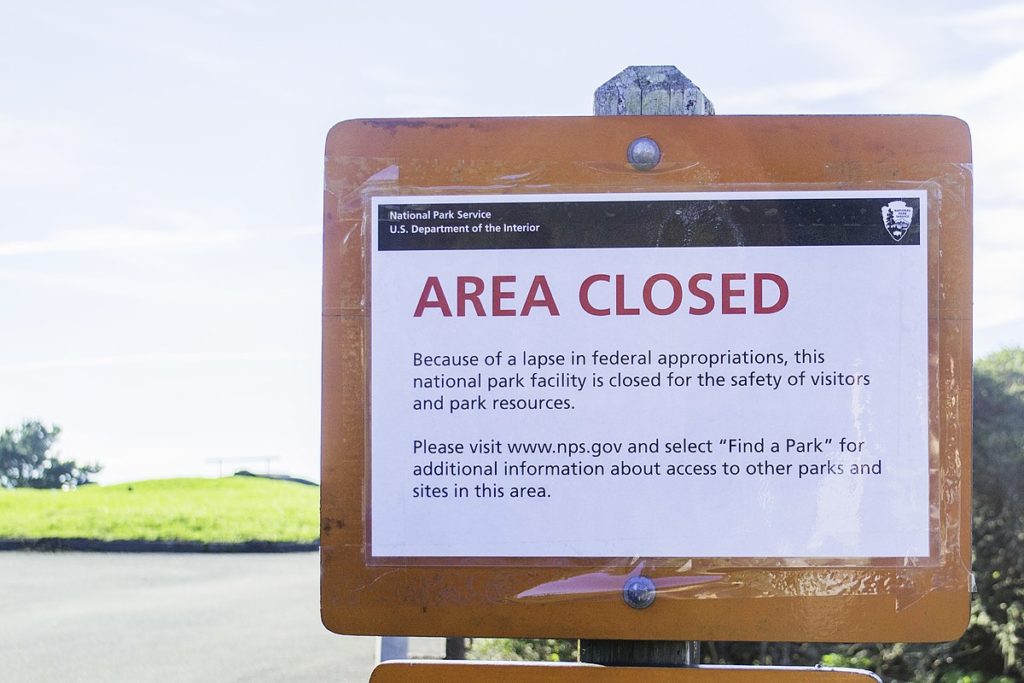 ---
In the new economic climate, even the most mission-driven of federal workers might be forgiven for abandoning the nation's parks, airways and regulatory agencies.
---
Co-published by Fast Company
When the federal government shut down for 16 days in 2013, corporate hiring guru John Sullivan advised companies on how to raid federal government workplaces for talent.
A blog post he penned at the time caused some to charge him with being unpatriotic, he said recently, while others thanked him for the reminder that federal workers were ripe for the plucking.
This time around, the climate is even better for corporations looking to cull staff from a workforce that is already well-trained and also known for its loyalty, Sullivan tells Capital & Main by phone. He describes the current moment—with hundreds of thousands of federal employees forgoing paychecks and, in many cases, sitting at home — as tantamount to "a sale on Black Friday."
---
Congresswoman:  The shutdown could have a long-term impact on the federal government's ability to attract workers with IT skills.
---
"If you've been screaming for the last two years" about the skills-and-talent shortage, "this week there isn't one," says Sullivan, who heads the human resource management program at San Francisco State University's College of Business.
The partial shutdown, that began on December 22 when President Trump failed to secure funding from Congress for his border wall, has impacted employees at a host of federal agencies, including the departments of Agriculture, Commerce, Homeland Security, Housing and Urban Development, Interior, Justice, State, Transportation and Treasury and the NASA.
What makes this particular shutdown so suitable for raiding federal workplaces? It's not just that employee morale has taken a nosedive, thanks to a president who is at war with many of the agencies he oversees. Nor is it only the fact that Trump threatened to keep the government closed for as long as a year, a notion that "really scares people," says Sullivan.
---
With Amazon's opening new offices in the District of Columbia area, three out of four IT workers in DC say they would consider leaving their current jobs for the tech behemoth.
---
It's also the economic climate. Companies are growing. Unemployment is low. Remote work is increasingly an option. Technical advances have made looking for a job easier than it was in 2013. "You can say 'boo' to your phone and apply for a job," adds Sullivan, delivering his matchmaking pitch with such force that even the most mission-driven of federal workers might be forgiven for abandoning the nation's parks, airways and regulatory agencies.
Congresswoman Robin Kelly (D-IL), the ranking member of the House Subcommittee on Information Technology, worried, in a statement last week, that the shutdown would have a long-term impact on the federal government's ability to attract workers with IT skills. The federal government has generally struggled to attract young tech workers, and Amazon's new offices in the District of Columbia area has three out of four IT workers in DC saying they would consider leaving their current jobs for the tech behemoth.
Tech workers — and upper-salaried talent — are not the only employees coveted by the private sector, says Sullivan. Forest Service employees. Coast Guard workers. Transportation and Safety Administration agents. Any unpaid workers could be lured away, especially in states like California and Texas, where economies are strong, he maintains. An employment agency for California's casinos recently put this shout out on Twitter: "Any @TSA employees looking for new opportunities, PTGaming is hiring!" along with the popular hashtag, #shutdownstories.
The shutdown could also prompt federal employees to throw scruples to the wind and step into the infamous revolving door that leads workers from government jobs to the private sector and back again. When Sullivan was advising companies in 2013, he helped firms hire from agencies that regulated them.
"And by the way," asks Sullivan, persisting with his siren song, "if I was a regulator, [with] President Trump eliminating all those regulations, why am I needed? Why not go to the private sector?"
Sullivan, who says he is an underpaid government worker in his own right, is concerned about the public cost of his and others' efforts to lure away the federal government's top talent. The best employees will leave first, and "literally billions" in training dollars will be lost, he predicts.
But he puts the blame squarely on a public sector that undervalues its workers. Corporations that pilfer federal government workforce for talent offer a kind of public service and corrective by demonstrating the price that must be paid "for degrading public service and unnecessarily frustrating federal employees," he wrote in his 2013 post.
Ending the shutdown won't curtail the hiring opportunities for corporate recruiters, says Sullivan. "It's like divorce. Once you start thinking about [leaving], the odds [that it will happen] go up dramatically."
---
Copyright Capital & Main