Greening Our Cities' Food Deserts
Los Angeles Community Action Network: One rooftop at a time.
When Wahid Rashad, 65, sees young people in Chicago chugging bottles of sugary drinks and chomping on fluorescent-orange snacks, he thinks: "That's garbage. It doesn't enhance the brain and energy level."
Rashad sells apples, mangoes, papayas and peppers from a produce cart in the city's Uptown neighborhood. Among the comments he hears from customers since he started selling in the neighborhood, especially from the younger ones: "Hey, Juicy Fruit, where were you? I was looking for you."
"I look at myself as an educator," said Rashad, a vendor in the Neighbor Carts program. "It's like water: Drip, drip, drip. It builds a relationship."
Throughout the country, grassroots community programs, such as Neighbor Carts, are fueling a block-by-block movement to provide fresh fruit and vegetables in "food deserts," urban neighborhoods and rural areas where people don't have ready access to fresh produce.
From Chicago to Georgia to Los Angeles, community groups are launching urban gardens, partnerships with corner stores and mobile produce carts in neighborhoods that don't have full-service grocery stores or where produce prices are high and quality is poor.
Two years ago, even First Lady Michelle Obama took time from the presidential campaign trail to address food deserts in her home city of Chicago, noting that some residents take several buses to buy fresh produce.
Food has long brought people together and powered communities. Now, community residents are gathering again around food – this time with the emphasis on growing, distributing and eating fresh produce.
"It's about communities taking food sovereignty into their own hands," said Eric Ares, an organizer with Los Angeles Community Action Network (LA CAN), which works with homeless people living on L.A.'s Skid Row.
LA CAN's rooftop garden provides Skid Row residents with 40 to 50 five-gallon containers where they can grow green onions, beets, carrots, lettuce and tomatoes in an area that has no full-service grocery stores.
Organizers also use the produce in community seminars about diets that prevent diabetes, obesity, and heart disease.
In McIntosh County, Georgia, McIntosh Sustainable Environment and Economic Development (SEED) also has community gardens and operates at a farmers market.
McIntosh SEED Executive Director John Littles says that students in the community benefit by learning the value of eating fresh produce and the math and science behind growing vegetables. "There are other aspects than just working hard in the garden. We focused on the kids and let the kids take (the produce) back into the household," he said.
Students are also involved in Chicago's Bronzeville neighborhood garden, which grows tomatoes, cucumbers, basil, okra, kale, garlic and collard greens. The goal of the community organization Centers for New Horizons is to eventually use that produce in its "B'EATS boxes," boxes of quality produce sold at corner convenience stores in Bronzeville at affordable prices.
The Centers for New Horizons is working with its partner, Our American Voice, on the program.
In January 2012, Centers for New Horizons held a "Corner Store Summit" to talk with residents and corner-store owners about the lack of access to healthy food in Bronzeville, which has tens of thousands of residents. Out of 13 corner stores in the area, one – Food 'N More – agreed to be a partner in the B'EATS box program in 2013.
Johnnie Owens, an organizer with Centers for New Horizons, recalled spotting one corner-store advertisement that highlighted soda pop, white bread and cigarettes. "Corner stores have gotten a bad name and for good reason," he said. "We've worked out an arrangement that will change that image."
Owens said that a smaller B'EATS box designed for students might have a banana or an apple, a healthy drink and an energy bar. A larger box might have up to two pounds of collard greens, tomatoes and cucumbers for a family to use over a few days.
Owens also wants to have healthy-cooking demonstrations in the neighborhood to raise awareness.
"We like to grow herbs and peppers to replace salt," he said. "We have high blood pressure in the African-American community."
The healthy-food initiatives also provide employment and teach business skills.
The Neighbor Carts program, for example, is a partnership between StreetWise, a Chicago group that provides the homeless with vendor opportunities, and Neighbor Capital.
"This is meant to be a program to re-engage an underserved population who probably have significant gaps in their employment history and serve as a springboard to greater employment," said Jim LoBianco, StreetWise executive director.
After the Great Recession hit, Wahid Rashad, the Neighbor Carts vendor in Uptown, found himself holding several mortgages in an imploding real estate market. His years of experience in human services, telemarketing and the mortgage industry were not enough to stop his slide.
"My house went into foreclosure. The company I was with went down the tubes," he said.
He moved into the Lawson House YMCA and learned about Neighbor Carts after listening to a presentation by LoBianco.
For Rashad, selling produce at affordable prices has been meaningful work. As he said, he considers himself an educator.
The produce carts are a low-cost way to inject high-quality fruit and vegetables into Chicago neighborhoods, and half of the carts are required by city ordinance to operate in food desert areas, LoBianco said.
So far, this year, Neighbor Carts has 10 rolling stands in Chicago neighborhoods. By August, LoBianco expects to have about 30 produce carts in the city.
Prices can vary during the day and depend on supply, he added. For example, someone might be able to buy three bananas for $1 at 8 a.m. but can purchase five bananas for the same price at 5 p.m. The price range for produce at Neighbor Carts is $1 to $3.
Owens of Centers for New Horizons noted that the B'EATS box fresh produce program also is about improving neighborhoods.
"What we hope to do is provide the lower-income population with a stake in the community in terms of building a business," he said. "They are contributing to the well-being of the community."
In Chicago, organizers are seeing young people become passionate about healthy eating.
Recently, a student involved in the Centers for New Horizons program met Chicago Mayor Rahm Emanuel. The student, who was with other young people, followed the elected leader at a gathering until the two talked, said Suzy Evans, a program partner who works for Our American Voice.
"She shook his hand and explained the program to him," Evans said.
"The kids came back so fired up."
(Brad Wong is assistant news editor for Equal Voice News, where his post first appeared. Republished with permission.)

Did Disneyland Try to Sink a Bill Protecting Workers from Lead Poisoning? 
Why would Disneyland, which hosts thousands of kids every day, be part of an effort to defeat a bill that simply requires reporting of blood-lead levels high enough to produce heart disease and serious brain disorders?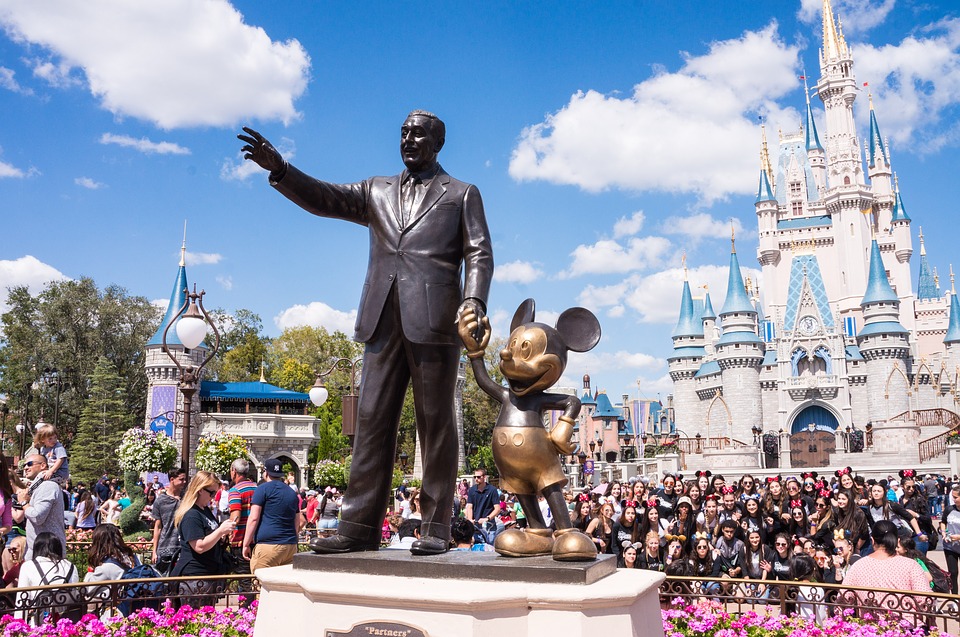 When Assemblyperson Ash Kalra (D-San Jose) learned about Capital & Main and USC's Center for Health Journalism investigation into how hundreds of workers at the former Exide Battery Recycling Plant near downtown Los Angeles became victims of lead poisoning, he created a modest bill to try and ensure it wouldn't happen again.
Among our report's revelations was the fact that the California Department of Public Health was aware of thousands of troubling blood tests revealing high levels of lead, but failed to tell the Division of Occupational Safety and Health (Cal/OSHA) about the problem.
Kalra's bill, Assembly Bill 2963, requires that the Department of Health inform Cal/OSHA when workers have seriously elevated blood levels and Cal/OSHA performs inspections.
The bill has had clear sailing until now, easily passing in the Assembly Labor Committee in March and winning unanimous approval from Democrats on the Appropriations Committee last week. But as the worker-protection measure headed to a crucial floor vote this week, a coalition of industry groups, one of which includes the iconic Disneyland Resort, worked the halls of the Capitol to kill the bill. The lobbying effort nearly prevailed: AB 2963 passed by a single vote Wednesday evening and now faces what is certain to be a battle in the California state Senate.
So why would Disneyland, which hosts thousands of kids every day, be part of an effort to defeat a bill that simply requires reporting of blood-lead levels high enough to produce heart disease and serious brain disorders? A May 29 letter endorsed by 15 industry groups, including the Battery Council International, the California Chamber of Commerce and the California Hotel and Lodging Association (which includes a Disneyland Resort vice president on its board) argues that California's current system to protect employees, depending largely on voluntary compliance, is working just fine.
The letter states: "Perversely, AB 2963 would transform this existing well-functioning public health program into an enforcement program that creates an allegation of a serious violation where none exists in Cal/OSHA law and the workplace may not even be the source of exposure."
The bill will be costly, the opposition letter also says, with an estimated price tag of $267,000 to implement and requiring Cal/OSHA to hire one or two additional inspectors.
"That's a small price to pay" said Bill Allayaud, California Director of Government Affairs for the Environmental Working Group, which is trying to keep moderate Democrats from being swayed by the industry lobby.
"The California Chamber of Commerce and their allies are misrepresenting what the bill does and convincing industries like the hotel industry to lend their name to the fight, even though this bill would have zero impact on hotels," Allayaud said. "The law focuses on workplaces where lead is in heavy use, like firing ranges and battery recycling facilities where workers are actually being impacted by a dangerous neurotoxin.  Besides, I can't imagine [that] parents who visit a resort like Disneyland would want their kids anywhere near lead if found at the levels that would have employees testing at the alarm bell level. Who wouldn't want an OSHA inspection in that case?"
Suzi Brown, vice president of communications at Disneyland Resorts, said that the "California Lodging Association is just one organization that we are involved with. As you can imagine we are involved with many trade organizations." Brown said that Disney vice president Elliot Mills, who sits on the association's board, was not present for the vote to oppose AB 2963. "To somehow link Disney to this in a specific way is not accurate," she added. "And to somehow position this that we are not concerned about worker safety is flawed as well."
At the March California State Assembly Labor and Employment Committee hearing, Kalra introduced his bill by reading a letter from former Exide lead smelter Alvin Richardson (who struggles with lead poisoning symptoms we documented in our investigation) and his wife, LaShawn. "We read a recent investigative story, and it was very hurtful to learn that Cal/OSHA excused the high lead levels that Alvin and the other Exide workers were constantly exposed to," the letter said. "People shouldn't be treated like they are disposable. That's not what America or California is supposed to be about."
Assemblymember Reggie Jones-Sawyer (D-Los Angeles) was moved to vote yes. "My district's right next to the Exide plant, and it's had an impact on my community and my residents," he said. "And if this is something that could have prevented what happened at Exide, we should have been doing this a while ago."
AB 2963 needed Jones-Sawyer's vote again on Wednesday to barely pass it out of the Assembly. Whether the bill makes it to Governor Jerry Brown's desk is dependent on how well the arguments of the California Chamber of Commerce and other industry voices opposing the bill go over in the Senate.
---
Copyright Capital & Main