Gig Economy Workers: Independent Contractors or Indentured Servants?
What if millions of American workers were being denied health insurance, job security and the most basic legal protections, from overtime pay to workers compensation to the right to join a union?
What if millions of American workers were being denied health insurance, job security and the most basic legal protections, from overtime pay to workers compensation to the right to join a union? What if tens of billions of dollars in taxpayer revenues — money desperately needed to address everything from crumbling roads to education to health care — were never making it to local, state and federal treasuries? What if thousands of companies were violating the law with impunity?
That is exactly what is happening in the U.S. today, thanks to a rampant practice known as worker misclassification –– illegally labeling workers as independent contractors when in fact they are employees under the law. In some cases it's occurring in plain sight, in others it's more hidden — but regardless of the circumstances, it is taking an enormous toll on the country.
According to the Economic Policy Institute (EPI), workers misclassified as independent contractors can be found in nearly every industry, and the phenomenon has grown considerably with the rise of the gig economy. Uber, the ride-hailing company, has become the poster child for worker misclassification, with numerous lawsuits alleging that Uber wrongly classifies its drivers as independent contractors. But Uber is hardly alone — examples of worker misclassification can be found in scores of new sectors, from housecleaners to technical workers.
Workers misclassified as independent contractors are also legion in established sectors of the economy, notably residential construction, in-home caregiving and the port trucking industry. Conditions for these workers have been compared to indentured servitude, and for good reason. Misclassification enables employers to get away with widespread wage theft and a range of other illegal practices.
In a 2015 report, EPI described the advantages to employers of misclassifying workers. "Employers who misclassify avoid paying payroll taxes and workers' compensation insurance, are not responsible for providing health insurance, and are able to bypass requirements of the Fair Labor Standards Act, as well as the 1986 Immigration Reform and Control Act." If this weren't enough, the report continues, "misclassified workers are ineligible for unemployment insurance, workers' compensation, minimum wage, and overtime, and are forced to pay the full FICA tax and purchase their own health insurance."
How do employers get away with such violations? The answer is complex, involving anemic labor laws, lax enforcement of the protections that do exist and the savvy exploitation of both by companies in key industries. While some businesses misclassify their workers out of ignorance, others do it very deliberately, and have spent millions of dollars defending the practice.
A case in point is the port trucking industry, which was deregulated in the 1980s, leading to a proliferation of companies whose business model was predicated on the use of independent contractors. That model has resulted in a workforce of close to 75,000 truck drivers at ports across the country laboring in mostly abysmal conditions. Among the indignities endured by drivers are such neo-Dickensian schemes as negative paychecks — an inconceivable but well-documented occurrence in which drivers labor full time or more, yet actually owe money to the trucking companies they work for due to paycheck deductions for everything from truck payments to insurance to repairs.
In the last several years, port truck drivers and their labor, community and political allies have begun to successfully challenge misclassification, winning a series of legal victories, particularly in California. Every government agency that's conducted an investigation into the practices of the port trucking industry — from the United States Department of Labor and National Labor Relations Board to the California Labor Commissioner and Economic Development Department — has determined that port drivers are employees, not independent contractors. The state's labor commissioner alone has issued more than 300 decisions on misclassification of drivers in Southern California, and drivers have prevailed in every decision, winning over $35 million in back pay.
How can these successes be replicated and enhanced to end misclassification? Three strategies stand out:
• Litigation: The successful track record in California has proven that misclassification is vulnerable to sustained litigation. An important factor is whether elected and appointed officials are willing to aggressively pursue or support such litigation — if not, the efforts will yield far less favorable results.
• Policy changes: The enactment of policies that clamp down on misclassification, increase penalties and ban law-breaking companies from operating can have significant impact. However, as with litigation, this strategy depends on the presence of lawmakers willing to take on the issue.
• Worker organizing: In Los Angeles, port truck drivers frustrated with the exploitative conditions in their industry have waged a multi-year campaign to expose the practice of misclassification. That effort, which has included multiple strikes, has been supported by a broad coalition of community groups – a potent combination that has played a crucial role in challenging the trucking industry's "independent contractor" business model.
Taking on misclassification is important not just to workers, but to businesses and taxpayers as well. In the current system, law-abiding companies are forced to compete with low-road operators, creating an uneven playing field. Likewise, the cost to taxpayers in lost revenues from employers that illegally misclassify workers as independent contractors is enormous, cheating government out of resources that could and should be used for the common good.
Reigning in worker misclassification and the abuse of so-called "independent contractors" is one of the more daunting challenges in taking on economic inequality. But any serious plan to address the nation's economic divide must include an aggressive strategy to take on this costly epidemic.
---
Julie Gutman Dickinson is a partner with the union-side law firm Bush, Gottlieb. This story was cross-posted on Huffington Post.
Anand Giridharadas on the Traps of Philanthropic Democracy
The journalist argues that philanthropy is often a tool that helps the rich maintain their power, wealth and status.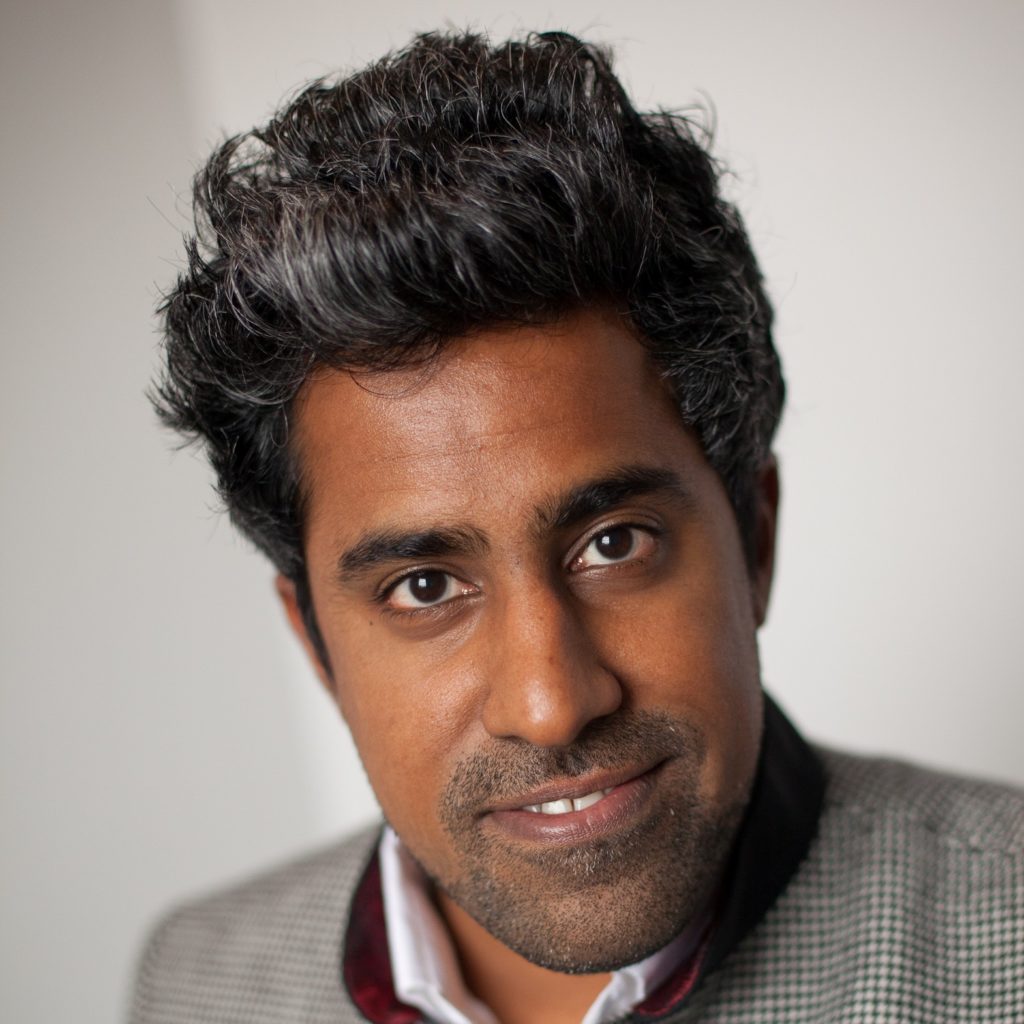 ---
"Mark Zuckerberg is one of the most dangerous people in America. Mark Zuckerberg is also one of the most earnest and sincere and well-meaning people in America."
---
Crises like economic inequality and climate change are creating rampant pain and suffering, all while government programs to combat these emergencies are either nonexistent or severely underfunded. Into this vacuum have come fabulously wealthy CEOs and moguls who often say solutions can be found in their philanthropic efforts. But is that really a solution?
Journalist Anand Giridharadas says no in his new book Winners Take All: The Elite Charade of Changing the World. Giridharadas argues that philanthropy is often a tool that helps the rich maintain their power, wealth and status — because philanthropy does not flow to initiatives that fundamentally change the power structures sowing inequality.
Giridharadas was a guest on Capital & Main reporter David Sirota's podcast. The following is a verbatim excerpt of their discussion. 
---
David Sirota: What do you mean by "winners take all"?
Anand Giridharadas: That we live in this age in the United States defined by a winners-take-all economy, and that the winners of our age refuse to concede and refuse to do a lot of change. They make many efforts to claim to be changing the world and making it a better place and giving back and helping. You see that in Silicon Valley companies that claim their business itself is humanitarian, or is social enterprise or impact investing or big philanthropy, more money being given away than ever, or young people who set out to change the world through their careers and yet throughout it all the one thing that very few elites are actually willing to let go of is the winners take all economy and society that keeps them on top and keeps them winning.
Is this a deliberate effort to trick people? Is it a way that wealthy philanthropists to soothe themselves into thinking that they're doing good for the world? Or is this an earnest of way of thinking that you just disagree with?
I think it's all of the above. There's a spectrum, to quote Paulo Freire, "I think a coming together of the naïve and the shrewd."
If you think about someone like Mark Zuckerberg, who I think is one of the most dangerous people in America, I think Mark Zuckerberg is also one of the most earnest and sincere and well-meaning people in America. I do not think Mark Zuckerberg is motivated to make as much money as possible. I may be wrong, but I actually think Mark Zuckerberg feels that he is incredibly lucky to have stumbled upon a time and place and set of tools that he believes if he's able to build to their potential he will be able to transform the world. He'll be able to empower every girl in Afghanistan. He'll be able to create community where community has dried up in America. He'll be able to create a forum where we can have the kinds of political discussions that we are not able to have. I think Mark Zuckerberg feels incredibly lucky to be able to have found and be an owner of those tools.
---
"When I have a whiskey with people who work in finance, off the record they're very clear that money is the scorecard of their lives."
---
Now, where the naive part comes in is that Mark Zuckerberg is utterly blind to the ways in which he has amassed monopoly power, the ways in which in the pursuit of user growth and that idea of a universal community of mankind, he has perhaps become the first CEO in American history to tip a federal election, and the ways in which people who work for him, like Sheryl Sandberg, have gone after their critics and journalists and others.
That's not a story of greed so much as it is an almost Mao-like messianic vision of how to make the world a better place in your image that has no space for the idea that your power needs to be checked or sometimes may create unintended consequences that you need to react to.
If you look at an institution like Goldman Sachs, it's a very different story. Often when you have these kind of institutions where money is the goal as opposed to something other than money like technology, when money itself is the goal as it is in finance, you have people who are naturally motivated by money. When I have a whiskey with people who work in finance, off the record, they're very clear that money is the scorecard of their lives, not so they can afford that one extra thing, more just because that's what they pursue. That's what they chase.
In that world of finance…it's much more the case that [philanthropy] is understood to be lubricant in the engine of continued taking. In other words, there's an understanding that a Wall Street house needs to have some program like Goldman Sachs's 10,000 Women program to empower 10,000 women in order to evade scrutiny for the 10 million women that it helped to beach through its role in creating the financial crisis.
If Mark Zuckerberg suddenly woke up and decided that your entire analysis is correct, what should someone like him do?
I would ask him first to do a complicity audit. Before he starts trying to eradicate diseases or invent a primary school model or do all this other philanthropic stuff, I would actually ask him, because I guarantee you the number of Dreamers he's helped through his little philanthropy is way fewer than the number of immigrants in this country who he screwed over by helping to throw this election to Donald Trump in his pursuit of user growth.
---
"If you are a Democrat pushing for an egalitarian America where people have equal chances, you need to be against Wall Street banks and private equity funds."
---
I would ask him first to actually look at what he's done, because nothing he will do philanthropically may matter as much as the way he's contributed to the Trump presidency happening and to polarization in this country and to becoming the chassis of a Russian cyber war attack on this country. I would ask him to look at his complicity and think about the ways in which his choices, his setup, the systems and structures of Facebook, allowed that to happen. I would unwind those first. Shut down the philanthropy for now. Take some of those people who are very smart, I know some of them, and actually bring them into the company and help him make his day job not just his side hustle, put it on the side of justice.
I think he would probably need to go to his Washington office, which first of all, why does he have a Washington office? Why do all these rich and powerful people have Washington offices? They like to talk about the free market but they're not happy to just hack it out there in the market. They're insecure about their ability to hack it in the market so they spend millions of dollars in Washington trying to rig things in their favor, prevent antitrust scrutiny, prevent regulation. I would shut that office down if he really has a moment of conscience. We don't need his wife to spend all that time creating a little primary school over there. Maybe his wife could be in charge of actually going over there to Washington and shutting down their lobbyist office where they rig public policy in a way that frankly will have way more of an effect on this country than anything her primary school is going to do.
I would first just unwind what he has done and is doing to this country. Then if he still has time and energy left over, and wants to be a philanthropist with some of these resources he earned putting our country in peril, he could give in ways that are better than the ways he's giving now.
Let's talk about the philanthropists who really think they're trying to help the world. A lot of these folks fund the Democratic Party and Democratic Party infrastructure. What are they doing wrong — and what should they be doing?
One of the things that research conclusively shows is that the Democratic Party's donors don't just write checks to an organization or organizations that would do whatever they're going to do anyway. They alter those organizations by writing checks to them. The public policies espoused by Democrats, by the organizations around them, change because of who the donors are. That makes sense. If I'm giving you all your money in life, you might think that my views end up playing a role in how you live that life…Those donations move Democrats in the direction of being more market-friendly.
---
"How do we actually speak to the American public's very real instinct that something was stolen from them?"
---
Let's take a couple examples. A lot of people of the kind you talk about who are big donors to Democratic causes and believe in equality and justice will donate to all those organizations, but are they willing to actually concede what is truly cruel and unfair, which is the fact that we fund public education by local property taxes, which particularly benefits, frankly, rich liberals in these super zip codes like Greenwich and Evanston and Marin County, which are often very liberal areas, where because we ring-fence public education dollars that way, rich liberals' kids get much better public schools than everybody else's. I know a lot of rich liberals who love to donate to all these egalitarian causes, but they don't support ending that.
When President Obama tried to lower the cap on the 529 accounts there was an outcry from his affluent supporters. When you have the kind of billionaire Democrats who give, are they interested in cracking down on tax havens? I don't think so…
They're the kind of elites I'm writing about who are standing as like Tolstoy's (character) sitting on a man's back choking him and saying that, "I'll do anything I can to help him except by getting off his back." These are Democrats who are willing to fight for equality and justice in ways that protect their ability to continue to exploit a system that deprives most Americans of the American Dream.
Does this require a shift in priorities among philanthropists?
The two pivots that I think some of these rich folks you're talking about need to make are to shift from giving back to giving up, and from crowding government out to crowding government in. When you shift from giving back to giving up you're actually shifting from standing on top of an indefensible mountain and throwing some scraps down to putting your own privilege on the line and questioning the systems atop which you stand.
Jeff Bezos is doing a lot of giving back right now. He just gave a little money to a charity in Minnesota. He's giving to the homeless and to education for the poor in and around Seattle I believe. That's giving back. He's not changing how Amazon operates. He's not changing how he operates. He's just giving back while standing on top of a frankly bad system.
What would be more exciting, if Jeff Bezos were braver and bolder, would be for Jeff Bezos to give a billion dollars to people thinking about the future of unions and collective bargaining. We need to rebuild the unions in this country but it's not going to look like the unions of the past. It's going to be something new.
When you talk about crowding government out to crowding government in…In the book I really critique Andrew Carnegie, but one of the ideas that was good that he had was you use private giving as a spur to teach the public sector to do something better than it should be doing but isn't. A lot of his library deals, he made the library and then he made the government sign a contract to adopt the library and fund its ongoing maintenance.
The reason he did that was not because he couldn't afford 10 years of library maintenance costs. It was because he wanted to teach the government a habit. He wanted to take something that was not widely understood to be a necessary public service until that moment, libraries, and essentially the way you teach a kid to ride a bike, he wanted to teach government to make that a service.
You have critiqued our culture's obsession with the concept of "win-win" — the idea that problems can be solved by policies that require no one to sacrifice. This is a big theme in our politics. What's wrong with that?
A great example of that, of someone who's very inspiring right now, is Beto O'Rourke in Texas, who had all of these lines about, "We're not against anybody. We're for this and that."…The reality is if you are for something that is worth being for, you have to be against something and someone. I think this is actually [something] the right understands much better than the left and uses it in my view for ill, but understands human nature and the nature of actually having a vision.
When you have a vision, if you're trying to sell an America-first nationalism and you're trying to sell it to white people who are resentful, you actually need enemies to point to. Unfortunately that's the wrong vision and it's the wrong enemies and it's a disaster.
However, if you are a Democrat pushing for an egalitarian America where people have equal chances, you need to be against Wall Street banks and private equity funds that have pushed for a vision in which middle and working class people can't make a life anymore. If you're not against that, you're not really for those people. If you are for an America in which your birth circumstances do not decide your destiny, you have to be against Chevy Chase and Marin and Evanston hoarding local property tax dollars. You can't be for an equal education for everybody if you're not against that.
Is part of the problem that the political class wants to focus on positive solutions, rather than litigating who is at fault for the problems?
I just think there is, particularly in the left, this kind of sunny, well, let's not blame anybody, let's just talk about what we can do. People often ask me, "You shouldn't have written this book. You should've just written a book of solutions." There's this way in which I think a lot of the more pointy-headed, Democratic, educated elites don't actually understand the way the world works and don't understand the way regular people think.
I think regular people's intuitions on these issues are actually much smarter. The reality is the bottom half of this country not getting a raise since 1979, that is not a natural occurrence the way rain is a natural occurrence. That is an engineered occurrence. When people talk about they feel America's rigged, that's passive voice. Someone rigged it.
You as a Democrat are not talking about who rigged it. You're not talking about how they did it. If you're not talking about your plan to block them from rigging it further and to face justice for rigging it, you're selling a positivity that is an aesthetic positivity. You are almost pre-committed to just being positive regardless of where the facts sit…
I think a lot of Democrats don't know how to think forensically about why this happened to [the] American Dream. Who did this to the American Dream? Who on the other side did it? Who on our side did it? Which of our donors are complicit? Which of our own policies were complicit? How do we actually speak to the American public's very real instinct that something was stolen from them?
When Democrats refuse to do that and tell a true story about who stole the American Dream from Americans, you know what happens? That is left to semi-literate white nationalists like Donald Trump who tell a false story of who stole the American Dream to people, that resonates with them because at least someone is telling them the truth that something was stolen from them.
---
Copyright Capital & Main