Generation Crash: Millennials to the Rescue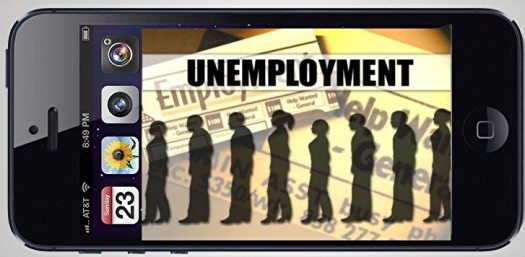 The economy is personal. It colors our decisions about everything: when to have kids, what city to move to, who to vote for, who to sleep with. And nobody knows this better than the biggest generation in history: the Millennials. These 80 million Americans have come of age during the worst economic recession since the Depression, an experience that will have profound repercussions on our lives—and our political consciousness.
I call us the Crash Generation. For many of us in our twenties, 2008 was a period awash in exhilarating highs and terrifying lows. The words "depression," "economic crisis," "mass layoffs" and "foreclosures," along with "hope," "change" and "Obama," all clogged the headlines and made their way into whiskey-fueled party conversations. Washington and the media had never been so frank about the cataclysmic proportions of a financial crash. And a candidate had never kicked young voters into such high gear like Barack Obama, who seemed to reflect the seismic demographic shift our generation was heralding. The mythic American dream-bubbles were bursting for young people at the exact moment we had begun to wield our political influence. That second half of 2008 was our JFK assassination. Our Vietnam. Our Great Depression.
Study after study finds that Millennials are "materialistic" or obsessed with money. But really we're obsessed with the money we don't have; put in political terms, we're class-conscious. Thanks to Occupy Wall Street and Mitt Romney's slipups, the concept of income inequality is finally part of the public conversation. The economic patterns of the past few decades, with the financial crisis as their crescendo, have yielded an atmosphere ripe for a youth-led social movement that hinges on our bottom lines. Because of our sheer numbers, we have enormous potential to transform waves into tsunamis, and we have already flexed our political muscle in two elections. Those of us who came of age when the bubble burst, particularly the downwardly mobile "privileged poor," have a tangible common experience, a renewed indignation.
But too often, this indignation often has nowhere to go, and is enveloped in our frenetic lives of multiple jobs, demoralizing underemployment, or joblessness—the constant physical and emotional stress of keeping our heads above water. Years later, the status quo has not budged. We haven't done much to shrink the income gap or encourage upward mobility. We haven't gotten our leaders to address anemic state budgets, deregulation, unions' decline, freelancers' precarity, shrinking wages, student debt or the insane cost of living in major cities. All those economic pressures have primed this era for an economic shift. Yet those same pressures limit our freedom to protest or push for policy changes. In other words, we're pissed—but we're paralyzed by the very forces we're pissed about.
Right now, most of the permanent underclass feels politically frozen: When one missed paycheck means descending into poverty without a safety net, unions and political activism seem like a low priority. Educated young people are frozen, too—caught in the privileged-poor paradox. Our meager (or nonexistent) paychecks incite righteous anger—especially when we think of our middle class parents' luck at their age—but they also choke our very ability to organize, create, and take risks. As our wages fall, our degrees lose value, prices of food and rent rise, and workdays expand, we have less and less time to read a book, to join a rally in the next town over, to hop a bus to Washington, to even have an hours-long discussion about politics with our friends. Most Millennials aren't starving, Great Depression-style, but they are starved for a low cost of living and a baseline of economic freedom.
Here's the good news: For every 10 twentysomethings seized with frustration, there's one pushing the conversation forward and coming up with compelling solutions, however flawed or nascent. This seething discontent signals the start of a major shift. The fizzling of Occupy Wall Street, for instance, shouldn't depress us; Roosevelt Institute fellow Dorian Warren recently reminded me that if this is our civil rights movement, we're only in 1957—a year after the Montgomery bus boycott. So far, our empty wallets and our denial have hindered our ability to meaningfully influence policy, but that doesn't mean it won't happen soon.
Some people think that entrepreneurship, not government policy, will save Millennials. The truth is, not everyone has the support and connections to launch their own business or score a job at a scrappy start-up. Besides, start-up culture and economic reform aren't mutually exclusive. In a post-recession era, both social change and entrepreneurism stem from being able to live securely and cheaply. A 2008 study from the RAND Corporation found evidence of "entrepreneurship lock," where workers resist leaving firms offering health care due to the high premiums of the individual health insurance market. Compare this reticence to places like Norway: When journalist Max Chafkin visited the country in 2010, he reported on a spate of Norwegian entrepreneurs who not only were happy to pay high taxes, but attributed their penchant for risk-taking to a strong social safety net. (There are also more entrepreneurs per capita in Norway than in the United States. Same with Canada, Denmark and Switzerland.)
Millennials are starting to realize that if their lives are going to improve, there needs to be policy that addresses unemployment, student debt and income inequality. Young people like the ones striking outside McDonald's in New York, or the students who won a minimum wage hike in San Jose, or the ones in Roosevelt's Pipeline and Campus Network across the country—they're all updating historic social movements (and the policies they've pushed) that have improved the lives of middle and working class Americans.
The future movers and shakers of the Crash Generation have a modern sensibility. We're Internet natives. We're optimists. We believe in community and the "sharing economy." We've all but settled the culture wars. But we also have faith in the idea of government, if not its current reality, and we're not afraid to engage with successful historical models.
(Nona Willis Aronowitz is a Roosevelt Institute | Pipeline Fellow. Her post first appeared on the institute's Next New Deal blog and is republished with permission.)

'Skeleton Crew' Is a Play With a Moral Spine
Set in a Detroit automobile outfitting plant, Dominique Morisseau's drama grabs you from the start with its focus on blue-collar men and women, and their struggle for dignity and self-respect.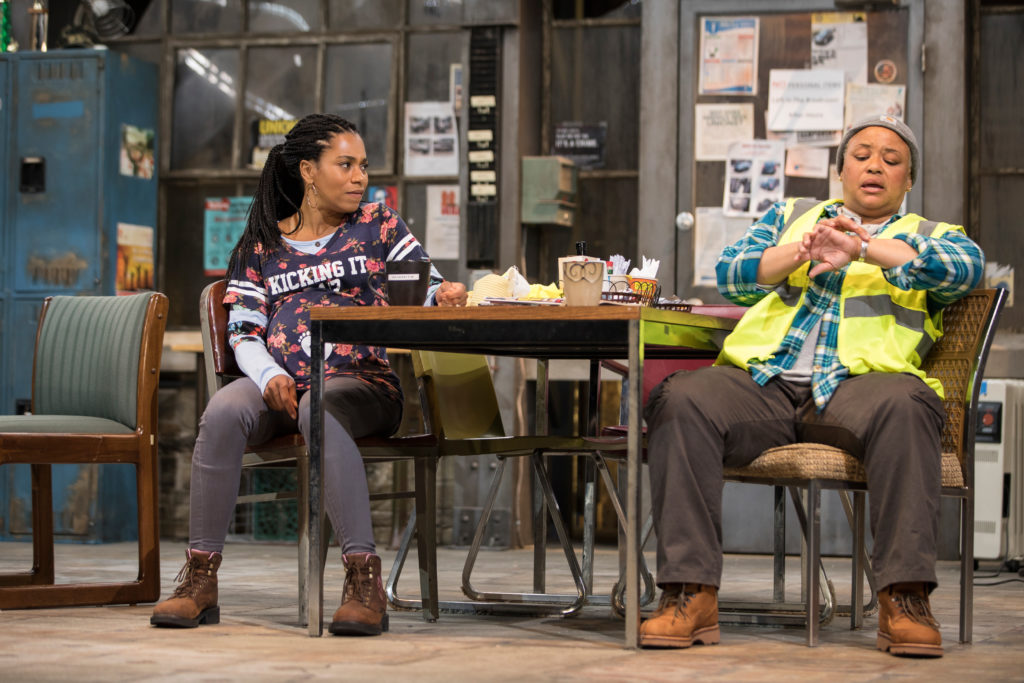 Working-class men and women of color are rarely front and center in today's media and, likewise, are presented all too occasionally on the American stage. So it's buoying to see that trend bucked in playwright Dominique Morisseau's percipient and well-crafted drama, Skeleton Crew. The play is the final installment in her Detroit  Project Trilogy; the first, Paradise Blue, is set in the 1940s amidst displacement caused by urban renewal and gentrification, while the second, Detroit '67, transpires on the eve of the 1967 Detroit riots sparked by a police action.
Directed by Patricia McGregor at Los Angeles' Geffen Playhouse, Skeleton Crew is a play with a moral spine. It takes place in 2008, when the shrinking U.S. auto industry is being further downsized. Morisseau's engaging quartet of characters — Faye (Caroline Stefanie Clay), Dez (Armari Cheatom), Shanita (Kelly McCreary) and Reggie (DB Woodside) – are employed at an automobile outfitting plant. Faye, Dez and Shanita are workers on the line while Reggie (who has a wife and kids, and has pulled himself together after a troubled youth) is their supervisor.
The first three customarily mingle in their break room (designer Rachel Myers' impressively cluttered, dingy and detailed set), trading the sort of familiar barbs and genuine concern for each other common among longtime co-workers. They also face off on philosophy: Upper-middle-aged Faye and the younger, pregnant Shanita take pride in their labor, while Dez, though a good worker, is a malcontent scornful of management and firm in the belief that everyone needs to watch out for himself. He's a thorn in Reggie's side, for while Reggie wants to be supportive of his workers, he must act at the behest of higher management. For his part, Dez resents Reggie's authority, and a palpable unease exists between them.
Besides this male matchup, we're made privy to Dez's attraction to Shanita, who mostly turns away his advances, but every now and then displays a hint of interest. Most poignant is Reggie's regard and affection for the lesbian Faye, which has roots in his boyhood when she loved, and lived, with his now-deceased mom.
These people's various predicaments intensify when rumors spread of the plant's shutdown — a disaster for all, but a particular calamity for the already near-broke Faye who, one year short of retirement, would lose her pension. The crisis forces each of these people to make a choice.
A sound piece of social realism, Skeleton Crew grabs you from the start in its focus on blue-collar men and women, and their struggle against odds for dignity and self-respect. Morisseau not only furnishes these characters a platform for their travails, she endows them with strong values, big hearts and the opportunity to choose between right and wrong.
Unfortunately, the performance I attended did not soar. Many exchanges lacked a fresh edge. The actors certainly had their characters down, but too often they appeared to be coasting on technique. (This seemed particularly true of Clay, who performed the role to great accolades in Washington, DC in 2017, also under McGregor's direction). Additionally, some of the stage movement was not entirely fluid; in confrontations, actors sometimes would just stand and face each other in an artificial way. And Cheatom's interpretation of Dez struck me as a bit overly churlish and depressive: I needed more glimpses of the intelligence and edge that would secretly attract the strong, self-directed Shanita.
The most compelling moments belong to Woodside, well-cast as a man trying his best in difficult circumstances to do the right thing.
---
Gil Cates Theater at the Geffen Playhouse, 10886 Le Conte Ave., Westwood Village; Tues.-Fri., 8 p.m.; Sat., 3 & 8 p.m. Sun., 2 & 7 p.m.; through July 8. (310) 208-5454 or www.geffenplayhouse.org