For Whom the Road Tolls: Is It Fair to Put a Price on Freeways?
The Southern California Association of Governments' "100 Hours" initiative is intended to solve L.A.'s traffic woes, and is named for the average number of hours Los Angeles drivers spend in traffic jams every year.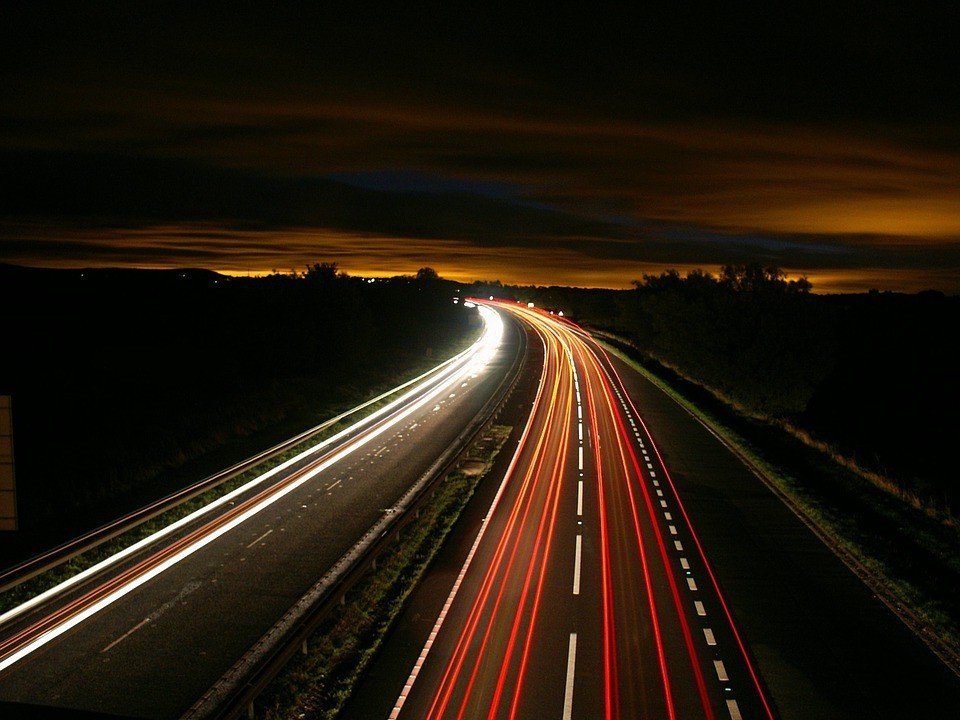 ---
At  6 p.m. on any weekday evening, Interstate 10 from Santa Monica to downtown Los Angeles is the fifth most crowded stretch of road in the United States. A light rail line paralleling the freeway has done little to help, despite exceeding rider estimates. A carpool lane or road expansion would likely fail as well, due to a phenomenon known as "triple convergence": When you make more room on a roadway, peak-hour drivers who would otherwise have detoured, taken the bus or left earlier, show up to fill it. (This may be the only application of Energy Secretary Rick Perry's novel interpretation of supply and demand.)
In fact, all the relevant studies agree, there's but one way to thin congestion on the I-10 in urban Los Angeles — or any other clogged urban artery: Make drivers pay for using it. "It's the only solution that's ever been shown to work," says Michael Manville, an urban planning professor at the University of California, Los Angeles. "There's a general consensus among people who study road congestion — if we can solve it, this is how it gets solved."
A freeway runs through it: South Los Angeles (Photo: Alfred Twu)
In the wake of a widely publicized report that found that Angelenos spend more time stuck in traffic than do drivers anywhere else on earth, the six-county Southern California Association of Governments (SCAG) planning agency launched "100 Hours," a new initiative to solve the city's traffic woes. Named for the average number of hours Los Angeles drivers spend in traffic jams every year (104, to be exact), the campaign floats the idea of urban "Go Zones" where bike shares, frequent public transit and, sometime in the future, shared autonomous vehicles, keep cars moving smoothly on city roads. The most immediate component of the campaign, however, involves decongestion fees — charging money for the use of roads.
"We're running out of options to deal with air pollution and congestion in the L.A. area," says Hasan Ikhrata, SCAG's executive director. "We now see, through data and research and implementation in other nations, that pricing the transportation system is the best way to deal with congestion. I don't think there is anybody in this world who would be able to dispute that."
SCAG envisions a regional express lane network extending south from the San Fernando Valley  to Orange County, and east into the Inland Empire. Some of it has already been developed. In 2014, experiments with "High Occupancy Toll," or "HOT lanes" — where carpools travel free but solo drivers pay — became permanent on the 10 Freeway east of Los Angeles and the 110 Freeway south of downtown. A similar express lane option on State Route 91 has been expanding since it was first created in 1995, and by 2002 had "notably reduced commuting times on both the HOT and normal lanes," according to traffic expert Anthony Downs.
HOT lanes on Interstate 15 through San Diego will soon extend into Riverside County; Orange County has three fully priced expressways. Tolls range from 50 cents on the I-15 Express Lanes during non-peak hours to upwards of $10 for Friday solo afternoon travelers on SR-91.
So far, none of those priced lanes and roads have spilled congestion onto adjacent streets, because as much as tolling pushes some drivers off the freeway, it lures other drivers back on — specifically, the ones who were using Waze at rush hour to detour up canyon inclines and along quiet residential streets that were never meant for anything other than local traffic. And drivers who choose to pay typically use the roads for longer trips, smoothing out the uncertainty that comes with merging vehicles. "That makes the road perform better," Manville explains. "It can handle more cars at higher speeds." It's the paradox of congestion: Jammed-up roads actually move fewer cars per hour than clear ones.
The question remains, however, whether toll roads are economically fair. Public perception has long resoundingly agreed that they are not. Three years ago, when CalTrans first proposed installing HOT lanes on the 405 Freeway in Orange County, local mayors, county supervisors and Los Angeles Times readers objected rancorously. "We're creating a system of transportation haves and have-nots," declaimed one letter to the editor.
But recent research has found little evidence of that split. Driving is already unfair to the poor, because driving is expensive, and its associated expenses regressive — they burden the poor more than the rich. The less money you have, the greater share of your income goes into fuel, insurance and the gas taxes that help pay for road upkeep. Charging a toll for certain lanes, or even the whole road, doesn't make that calculus significantly worse, because the poorest residents of a city don't use the freeway at all.
"A free road is like a matching grant," Manville explains. "If you can come up with the money for gas, insurance and registration, the government gives you access to extremely valuable land for free. If you don't come up with that money, you get less benefit from it."
"That plays out the way you think it would," he adds. "Higher income people are overrepresented on the roads."
The poor also suffer more intensely from the external costs of roads. Auto-dependent cities have inferior public transportation, fewer walkable neighborhoods and heavy air pollution. People who live along freeway corridors, who are more likely to be lower-income, inhale a toxic brew of fine particulate matter, ground-level ozone and heavy metals every day. As a consequence they're more likely to contract lung cancer, respiratory disease and possibly even early-onset dementia.
In the past, it's been difficult to tease out congestion's contribution to those freeway-adjacent illnesses. But in 2009, a pair of Columbia University researchers, Janet Currie and Reed Walker, found a way to do it: They focused on toll booths along the New Jersey Turnpike, where drivers used to wait in line to pay cash. Traffic was almost always backed up at the booths, effectively mimicking a traffic jam. With the advent of electronic tolling, that congestion disappeared as cars outfitted with transponders sailed through toll plazas unimpeded. Currie and Walker compared infant health statistics in the neighboring communities before and after the transponder era, and found that, in the absence of congestion, premature births and low birth weights fell by nearly 12 percent.
"Traffic congestion is a public health issue," Manville says. "That's a big thing that doesn't always factor into equity discussions about roads."
It takes a bold researcher to make the leap from toll roads to public health, but Manville and Cornell University researcher Emily Goldman did just that in a study published this year in the Journal of Planning Education and Research. Were the same reductions in traffic congestion that Currie and Walker observed in New Jersey translated to freeways nationwide, Manville and Goldman estimate, medical costs for premature births alone would drop by $450 million. "Given that premature birth is only one of many health problems caused by vehicular pollution," they write, "the total health benefits of reducing congestion could be much larger."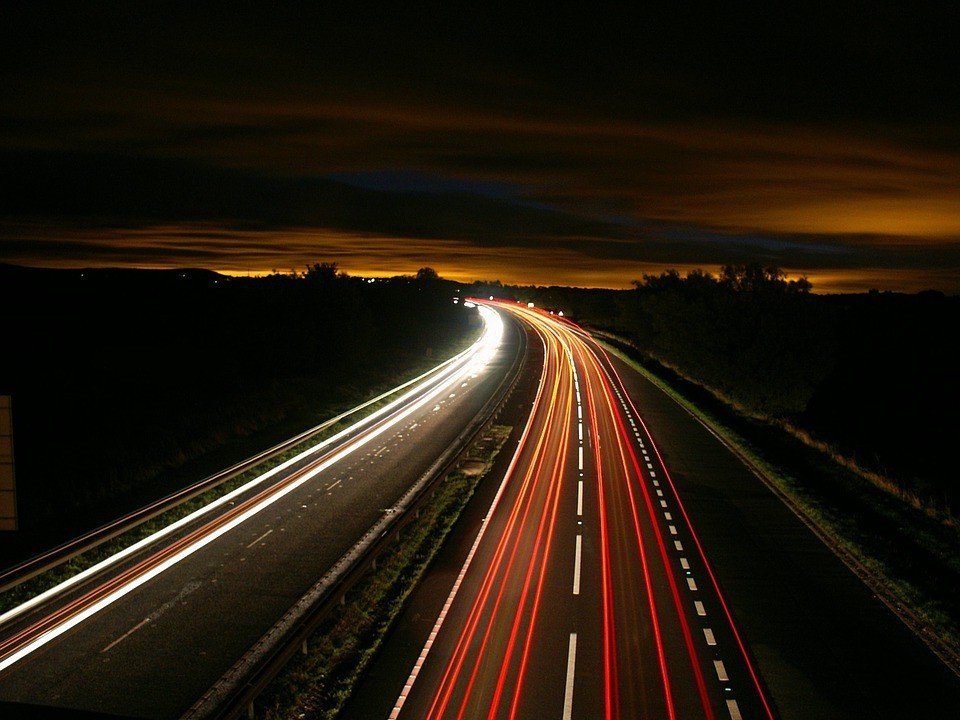 Efforts could be made to make tolls more economically fair by extending "lifeline"-type services to low-income drivers, so they could either use priced roads for free or at a discount. Revenue could be applied to improving the public transportation system, too, although Manville says it may not be necessary: As buses and rail lines gain higher-income riders who want avoid the tolls, cities invest more money in public transit. "It shouldn't work that way," Manville says. "But it does."
At any rate, the revenue, wherever it goes, isn't really the point. "From an economic perspective you could take all the money and light it on fire and you'd still get the same benefit," Manville says. The end of congestion is its own reward.
Exactly how much difference road pricing might make in cleaning up the air isn't quite certain, and may be hard, if not impossible, to quantify. There are so many variables, says Adrian Martinez, a staff attorney with the environmental legal nonprofit Earthjustice, and an expert on L.A. smog. "I get concerned about making sweeping statements about pollution reductions," he says. "A primary cause of [Los Angeles] air pollution is larger vehicles like trucks. Cars are only a small part of the problem. But even Martinez isn't philosophically opposed to pricing roads. "They're a free service," he says. Making people pay might make them "drive more rationally." He just isn't persuaded that toll roads reduce emissions. Instead, he says, "we need a systemic shift in vehicle technology. We need a radical transformation."
That shift might be nearer than we think. "There's no debate about it," says SCAG's Hasan Ikhrata. "Autonomous, zero-emission electric vehicles are coming. The Department of Motor Vehicles has already begun to change its rules" to accommodate them. According to a May report from the independent think tank Rethink X, in just 13 years — 10 years after the expected regulatory approval of autonomous vehicles — most of us will have abandoned our cars. We'll all get where we need to go in driverless electric cars, summoned on demand with a few taps of the fingertips.
No road pricing, planning or regulation is required to make this scenario come true, say the authors of the report, Tony Seba and James Arbib. "The disruption will all be driven by economics." As the price of electric vehicles drops and artificial intelligence evolves, people will begin to realize that "Transport as a Service" costs far less over the long term than owning a car. Seba predicts the end of the auto mall by 2024. The toll road will then seem like a quaint relic of the internal-combustion epoch.
Manville, although he'd "be happy to be wrong," is less sanguine about that utopian scenario. "I think the dawn of the totally autonomous vehicle, the fleet of cars that can talk to each other while you're blind drunk in the back seat — we're a long way from that," he says. "Even 10 years is still a long time."
---
Copyright Capital & Main

The Climate Summit's Inconvenient Truth: People Need Jobs
Co-published by Fast Company
Much of the recent gathering in San Francisco involved corporate and government backslapping — noble but too easily mocked.

Co-published by Fast Company
Amid the swell of protesters demanding California put an end to oil, and a police force growing irritated with their monotonous chanting ("I'm going to be singing that one in my sleep," said one officer), I met Theodore Hunt. It was not a chance meeting. Earlier, on the first day of the Global Climate Action Summit at San Francisco's Moscone Center, I had rented an electric-assist bike to get to a lunch meeting, navigating the downtown streets by way of Google Maps with my iPhone in the bike's basket. In a rush to lock up the bike outside the restaurant, I left my phone behind.
Hunt was my savior. When I called my number on a borrowed phone, he answered, and promised to leave the phone for me later at the office of the bike company. But the office was far, and I needed my phone, so instead I tracked him down using an iPad and the Find Your iPhone app. When the tiny phone icon showed up at a building across the street, I scurried down three flights of escalators, borrowing phones along the way to sync up my coordinates with Hunt. Cops, security guards, random strangers — by the time we all spotted a tall African-American man on a bright red bike waving from across Third Street, it seemed all of San Francisco had become invested in our saga. When Hunt and I made the handoff and I hugged him with gratitude, a small cheer went up.
It was a magically reassuring moment during an international gathering of climate activists, elected officials and corporate leaders who had come here committed to holding the United States to the terms of the 2015 Paris Climate Agreement, Trump and his administration be damned.
Much of the summit was simple corporate and government backslapping — noble but too easily mocked. What does it matter if General Electric presents its climate ideals when the corporation refuses to back down on plans for a new coal plant in Kenya? Starbucks might have banned plastic straws, but emissions still accumulate in the long lines at its many drive-throughs. And McDonald's? Really?
For protesters outside the fences, maintaining global temperature below the point-of-no-return threshold means that, in some cases, entire industries have to be shut down. "We have to keep 80 percent of the fossil-fuel reserves that we know about underground," the noted author and climate warrior Bill McKibben has written. "If we don't—if we dig up the coal and oil and gas and burn them—we will overwhelm the planet's physical systems, heating the Earth far past the red lines drawn by scientists and governments."
The problem with that strategy is that with those industries, oil and coal, come many thousands of well-paying, often union jobs. "Climate strategies that leave coal miners' pension funds bankrupt, power plant workers unemployed, construction workers making less than they do now," said AFL-CIO President Richard Trumka in a speech on opening day, "fundamentally undermine the power of the political coalition needed to address the climate crisis." The issue of the climate versus jobs will be used by the foes of both labor and clean energy to divide the country, Trumka noted. It already has.
In the near term, if oil extraction were to suddenly come to an end in California, 30,000 people would lose their livelihoods, and thousands more will be out of work in places where industries depend on California oil. In the long term, jobs wouldn't be available to a new generation full of people like Theodore Hunt — smart, honest and capable, but not necessarily pre-armed with the privilege and educational credentials to parlay those qualities into a six-figure job. Hunt, who is 28 and single, told me he works as much as he can: As a mechanic servicing the city's network of electric bikes, he can earn as much as $800 on a busy week. If he meshes his maintenance duties with a food-delivery service, like Uber Eats, he might make $1,200 in a week — a decent living wage almost anywhere besides San Francisco, where he can't afford to live.
But the big weeks are rare, and if Hunt gets sick, or injured, or takes a mental-health break, he doesn't get paid at all. He belongs to the 8.5 percent of California workers whom the University of California, Berkeley Labor Center calls the "unincorporated self-employed." He gets paid when he delivers a meal or services a bike. He does not get paid when he stops to eat lunch. If he wants health insurance, he must buy it himself.
Hunt likes his job: The hours vary, he gets to be outside, he interacts with people. Like so many other "green" jobs, Hunt's is many times more pleasant and safer than mining coal, or working on an oil rig. But it's not a steady living on which to buy a house or support a family.
Nor is installing solar panels on rooftops, a job that generally pays $14 to $20 and hour, rarely with benefits. Trumka told the summit that 4,000 megawatts of solar had been installed in the San Joaquin Valley over the last two decades. "Fifteen million job-hours of union work, at union wages and with union benefits, made that possible," he said. But once those plants are built, it takes only a few people to keep them operating, and no one has to mine the fuel. The same math applies to wind farms: Once the turbines are up, most of the work is done.
Paul Getsos, national director of the People's Climate Movement, has spent more than a decade thinking through what it means to bring the labor movement into the climate fight by way of a just transition for workers. He organized in disadvantaged communities around the Obama administration's stimulus package. Later, he assessed green jobs for the Center for Community Change, and found that "the promise of 'green jobs' wasn't fulfilled for a lot of communities. There's a very narrow view of what a 'green job' is." The solution to the worker-transition conundrum for a 100 percent clean energy economy is to expand that definition. "Manufacturing electric cars is a 'green job,' said Getsos. "Rebuilding infrastructure in North Carolina to keep people safe from coal ash — that's a 'green job.'"
Retrofitting homes and business to use less energy is also a green job — and one of the best, according to Getsos: "[Energy efficiency] is one of the areas where there is access to new jobs that don't require higher education." It's also ripe for job growth. In New York City, a mandate to retrofit the city's buildings — which account for two-thirds of the city's greenhouse gas emissions — will yield 17,000 jobs between now and 2030.
Energy efficiency isn't a big field in some of the smaller towns where dirty fossil-fuel plants exist. In Centralia, Washington, where a coal plant employing 300 workers making $80,000 a year will begin shutting down in 2020, environmentalists and labor negotiated an agreement with the city and the plant operator, TransAlta, to invest $55 million in worker retraining and community development in exchange for an expedited permit to build a natural gas plant on the same site. (Natural gas isn't perfect, but for the climate it's better than coal.)
Legislators could also intervene with laws granting benefits and collective bargaining rights to people like Theodore Hunt. As smart technology expands further into transportation and utilities, some necessary jobs will become more fluid for employers and less rewarding for workers. California Assemblymember Lorena Gonzalez Fletcher has introduced two bills over the past few years to give contract employees workers' compensation benefits and the right to form and join unions, and Assemblymember Evan Low last session brought up a bill that would guarantee contract workers portable benefits. None have yet made it to the governor's desk.
"We can't just say 'green jobs'," Getsos said. "We need to say green jobs, good jobs and worker access."
Those principles might be as consequential to the clean-energy economy as are the protesters' demands.
---
Copyright Capital & Main