Fixing Proposition 13's Damage
Who ate the California Dream? Why is the state that once led the nation in education now at the bottom? Why is the state that pioneered infrastructure miracles at war over building a bullet train or shoring up the levees in the Sacramento/San Joaquin River Delta? Why has our state been a fiscal shambles for most of the past dozen years? What brought our Golden State to its knees?
Some might conjecture about the focus on prison construction that dominated a couple of decades of state budgets or the Great Recession's deficit years. Some people blame public sector unions and their members' retirement funds. But to really understand what happened to California, you have to go back further, to 1978 and the passage of Proposition 13.
Oops, we just touched the "third rail" of state politics, so let me offer this caveat. The residential property tax limits installed by the passage of Prop. 13 certainly allowed many people now my age to continue living in their homes, even as the value of their property and the properties surrounding them escalated.
It also had devastating effects — some predictable, some not. The damage to education was a predicted consequence. Even as it was adopted, Prop. 13's opponents argued that it would destroy one of the nation's best and most comprehensive educational systems. And it did. Per pupil spending on public schools in California fell from first place to last. And no wonder: We spend a full one per cent less of our gross domestic product on education than the rest of the nation — that's 30 per cent less than the national average. Of course, student achievement sank with expenditures – we now rank 48th — and we are 50th in student/teacher ratios.
Prop. 13's opponents also predicted decreased expenditures on infrastructure. Again, it happened. After the measure passed, cities and counties across the state cut budgets for road repairs, sidewalk maintenance and tree trimming. Pot holes became a universal citizen complaint. And that's the part we can see. To make ends meet, local governments scaled back schedules for sewer maintenance and water pipe replacement. Furthermore, they shifted as much of the cost for fire prevention, building inspection and development review to those who wanted to build something. Infrastructure has suffered. Deferred maintenance is now in the billions of dollars.
There were unpredicted consequences as well. In the biggest surprise, city tax revenue shifted from property levies to sales taxes. This meant that the most stable source of income for cities went from property tax (in which the most expensive properties paid the most) to the sales tax, in which the poor pay a larger share of their income than the affluent. A relatively progressive tax was supplanted by a more regressive one. Clearly an unfair change in the tax burden.
Because cities have become dependent upon sales taxes, planning decisions are today driven by the need for retail sales. Instead of designing for livability or according to planning principles, cities make choices based on capturing as much sales tax as possible and producing as much revenue as they can. It's why local governments often bend over backwards to accommodate new hotels – they generate lots of sales tax dollars when visitors buy goods and pay for meals.
So can anything be done to change this situation and still preserve homeowner protections? In a word, yes. Currently the law requires a majority change of ownership to trigger a re-evaluation that could, in turn, increase tax assessments. When a homeowner sells, that's a 100-percent change in ownership. But corporations found a loophole: they structure the sale so no one person or entity owns a majority – thus dodging reassessment and keeping their property tax artificially low. The 2006 purchase of Santa Monica's Fairmont Miramar Hotel has become a notorious example. Computer mogul Michael Dell bought the Miramar through a Prop. 13 loophole that allowed him to save $1 million in annual property taxes by technically splitting its ownership five ways. All legal, but definitely in the billionaire's interest. Closing this loophole would help ameliorate Prop. 13's damage.
A second proposal would divide residential property from commercial for purposes of tax assessment. Because residential property sells more frequently than businesses, over the 36 years of Prop. 13, the property tax burden has shifted from business to housing. Before 1978 business-owned property paid 60 percent of property tax revenues, homeowners just 40 percent. Now the ratio is reversed. Separating residential property from business property for periodic re-evaluation would shift that burden back to commercial real estate.
Splitting the tax rolls will require a vote of the people, and it will be more controversial as business fights to keep its windfall. But changing the law in a way that continues to protect homeowners yet increases tax revenues from other property as values escalate will solve the greatest disparity created by Prop. 13 – and it will go a long way toward providing the revenue needed for infrastructure, education and fiscal stability. Maybe it could restore the California Dream.
Government Shutdown's Silver Lining: A Corporate Hiring Guru Speaks Out
Ending the shutdown won't curtail the hiring opportunities for corporate recruiters, says one expert. It's like divorce: Once you start thinking about leaving, the odds that it will happen go up dramatically.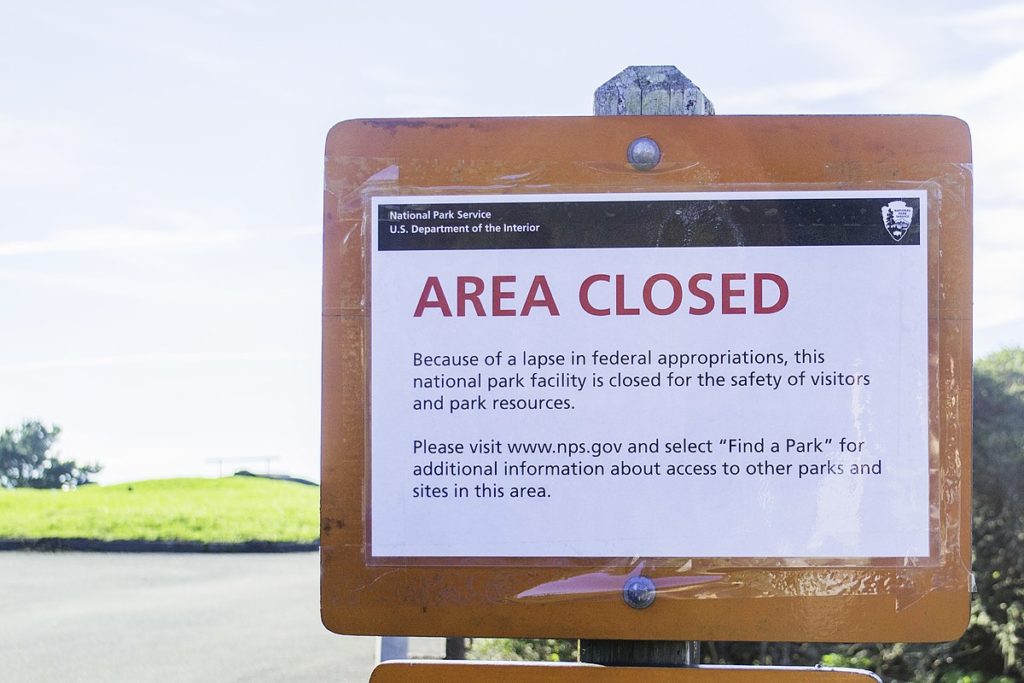 ---
In the new economic climate, even the most mission-driven of federal workers might be forgiven for abandoning the nation's parks, airways and regulatory agencies.
---
When the federal government shut down for 16 days in 2013, corporate hiring guru John Sullivan advised companies on how to raid federal government workplaces for talent.
A blog post he penned at the time caused some to charge him with being unpatriotic, he said recently, while others thanked him for the reminder that federal workers were ripe for the plucking.
This time around, the climate is even better for corporations looking to cull staff from a workforce that is already well-trained and also known for its loyalty, Sullivan tells Capital & Main by phone. He describes the current moment—with hundreds of thousands of federal employees forgoing paychecks and, in many cases, sitting at home — as tantamount to "a sale on Black Friday."
---
Congresswoman:  The shutdown could have a long-term impact on the federal government's ability to attract workers with IT skills.
---
"If you've been screaming for the last two years" about the skills-and-talent shortage, "this week there isn't one," says Sullivan, who heads the human resource management program at San Francisco State University's College of Business.
The partial shutdown, that began on December 22 when President Trump failed to secure funding from Congress for his border wall, has impacted employees at a host of federal agencies, including the departments of Agriculture, Commerce, Homeland Security, Housing and Urban Development, Interior, Justice, State, Transportation and Treasury and the NASA.
What makes this particular shutdown so suitable for raiding federal workplaces? It's not just that employee morale has taken a nosedive, thanks to a president who is at war with many of the agencies he oversees. Nor is it only the fact that Trump threatened to keep the government closed for as long as a year, a notion that "really scares people," says Sullivan.
---
With Amazon's opening new offices in the District of Columbia area, three out of four IT workers in DC say they would consider leaving their current jobs for the tech behemoth.
---
It's also the economic climate. Companies are growing. Unemployment is low. Remote work is increasingly an option. Technical advances have made looking for a job easier than it was in 2013. "You can say 'boo' to your phone and apply for a job," adds Sullivan, delivering his matchmaking pitch with such force that even the most mission-driven of federal workers might be forgiven for abandoning the nation's parks, airways and regulatory agencies.
Congresswoman Robin Kelly (D-IL), the ranking member of the House Subcommittee on Information Technology, worried, in a statement last week, that the shutdown would have a long-term impact on the federal government's ability to attract workers with IT skills. The federal government has generally struggled to attract young tech workers, and Amazon's new offices in the District of Columbia area has three out of four IT workers in DC saying they would consider leaving their current jobs for the tech behemoth.
Tech workers — and upper-salaried talent — are not the only employees coveted by the private sector, says Sullivan. Forest Service employees. Coast Guard workers. Transportation and Safety Administration agents. Any unpaid workers could be lured away, especially in states like California and Texas, where economies are strong, he maintains. An employment agency for California's casinos recently put this shout out on Twitter: "Any @TSA employees looking for new opportunities, PTGaming is hiring!" along with the popular hashtag, #shutdownstories.
The shutdown could also prompt federal employees to throw scruples to the wind and step into the infamous revolving door that leads workers from government jobs to the private sector and back again. When Sullivan was advising companies in 2013, he helped firms hire from agencies that regulated them.
"And by the way," asks Sullivan, persisting with his siren song, "if I was a regulator, [with] President Trump eliminating all those regulations, why am I needed? Why not go to the private sector?"
Sullivan, who says he is an underpaid government worker in his own right, is concerned about the public cost of his and others' efforts to lure away the federal government's top talent. The best employees will leave first, and "literally billions" in training dollars will be lost, he predicts.
But he puts the blame squarely on a public sector that undervalues its workers. Corporations that pilfer federal government workforce for talent offer a kind of public service and corrective by demonstrating the price that must be paid "for degrading public service and unnecessarily frustrating federal employees," he wrote in his 2013 post.
Ending the shutdown won't curtail the hiring opportunities for corporate recruiters, says Sullivan. "It's like divorce. Once you start thinking about [leaving], the odds [that it will happen] go up dramatically."
---
Copyright Capital & Main