Five Arguments for American-Made Buses & How 'The Atlantic Cities' Got It Wrong
A Foothill Transit Proterra Ecoliner
As a member of the Jobs to Move America coalition, I was more than a little dumbfounded to read a blog post by Brandon Fuller promoting a study authored by three economists from UCLA and Cornell University that criticizes taxpayer investment in American-made buses. Fuller's post appeared on The Atlantic's Cities website, which also tweeted: "@AtlanticCities: Subsidies require cities to buy American-made buses. Change that, and bus services can be cheaper"
Huh? The Jobs to Move America campaign offers a real-life rebuttal to the study's theoretical arguments against American-made buses. Here are five reasons Fuller and the research he embraces are wrong:
1) The best use of American taxpayers' money is buses Made in America.
Fuller's argument that sending taxpayer dollars overseas is a better investment than buying American-made buses simply does not add up. Why? Because approximately $5.4 billion of Americans' federal tax dollars are invested annually in buses and rail cars for public transit systems. Undoubtedly, the wisest use of taxpayer funds is to bring direct benefits to the taxpayers themselves – by improving our transit systems, boosting our local economies and creating family-supporting job opportunities.
During Jobs to Move America's pilot project, community groups advocated to attach good jobs and meaningful opportunities for American workers to a Los Angeles Metropolitan Transportation Authority contract for 550 clean‐fuel buses. LA Metro awarded the $305 million contract to New Flyer Industries, which agreed to hire 50 workers and build a new service and assembly center in the Los Angeles area, and add 150 new jobs to its Minnesota factory. Surely, this was a better investment of millions of Angelenos' tax dollars, than awarding a contract where most manufacturing work would be done outside the U.S.
2) Buy America policies are on the right track to create U.S. jobs and stimulate the economy.
Fuller is flat wrong when he says that, "by insulating U.S.-based bus makers from foreign competition, the Buy-American requirement puts American taxpayers in a perverse position." In fact, the Federal Transportation Administration's "Buy America" policy is a commonsense policy solution precisely because it provides an incentive to foreign-based manufacturing companies to invest American taxpayer dollars here in America. Competition between global companies bidding for large bus manufacturing contracts still exists, regardless of incentives like Buy America, which help create U.S. jobs and stimulate our economy.
3) Cheap Doesn't Mean Better When it Comes to Buses.
Echoing the research paper, Fuller fallaciously equates foreign-made buses with cheaper prices and better quality, writing that "buses in Tokyo and Seoul are about half the price of U.S. buses. Chinese buses, the vehicle of choice in the wealthy city-state of Singapore, are even cheaper."
The opposite is true — high-quality, safe and reliable buses are most likely to be produced in the U.S. by high-road companies that invest in their employees, ensuring that we have trained and skilled workers producing the vehicles.
There can be a huge "cost of cheap" when buses are made with low standards and a lack of accountability. Look at the recent scandal when the prominent Chinese-owned company BYD, contracted to build electric buses for Long Beach and Los Angeles, was fined nearly $100,000 by the California Department of Industrial Standards for labor law violations that included bringing Chinese workers to L.A. and paying them just $1.50 an hour.  On December 9, news broke that BYD will delay delivery of Long Beach electric buses because they need more time to undergo federal safety testing.
4) It is greener and better for the climate to make American buses in America.
The Atlantic Cities post is wrong in asserting that, "Americans pay more to subsidize public bus fleets that impose comparatively high costs on the environment and public health." There are many American companies making high-quality, cleaner buses, such as South Carolina-based Proterra's electric buses being built for California's Foothill Transit, and Northern California company Gillig's compressed-natural-gas buses manufactured for Cleveland Regional Transit.
Moreover, transporting components of a bus to and from subcontractors across the world creates a significant amount of carbon pollution. Bus manufacturers can reduce climate impacts if they simply green their supply chain by making more American bus parts, in America.
5) It's in the best interests of global companies doing business with American taxpayers to create American jobs.
Fuller's post obscures a fundamental fact: The bus-making industry is dominated by large, profitable, global corporations that often make business decisions to shift production of valuable or significant components of American buses outside of the U.S. in order to increase profits, to take advantage of "cheap labor" and other low standards in the developing world, or to provide good jobs in the company's "home country."
At the same time, tens of millions of Americans cannot find a good-paying job to support themselves and their families, and many American communities lie devastated because of decades of manufacturing jobs lost overseas — justified by the very same misguided arguments for "free trade" and "foreign-competition" that Brandon Fuller and the UCLA and Cornell researchers promote today.
The solution is for big global manufacturing companies to build more — not fewer — American buses in America.
The solution is for global bus manufacturers profiting from American taxpayer funds to take responsibility to address the American jobs crisis.
The solution is Jobs to Move America, Buy America, and other policies that wisely invest in American-made buses.
(Rachele Huennekens is the National Communications Specialist for Jobs to Move America.)
Government Shutdown's Silver Lining: A Corporate Hiring Guru Speaks Out
Co-published by Fast Company
Ending the shutdown won't curtail the hiring opportunities for corporate recruiters, says one expert. It's like divorce: Once you start thinking about leaving, the odds that it will happen go up dramatically.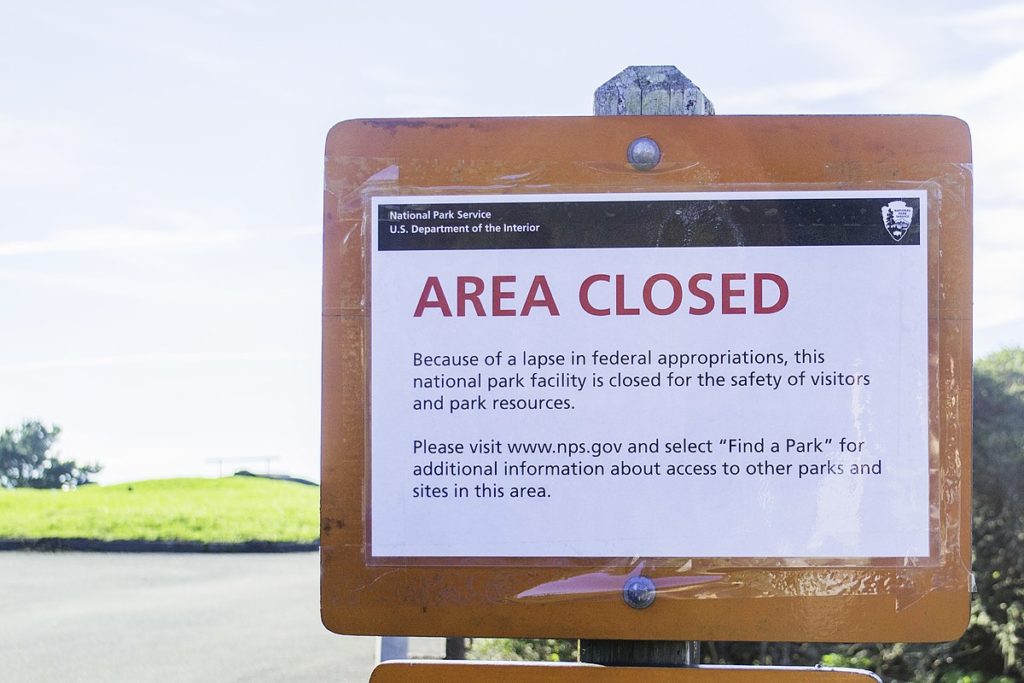 ---
In the new economic climate, even the most mission-driven of federal workers might be forgiven for abandoning the nation's parks, airways and regulatory agencies.
---
Co-published by Fast Company
When the federal government shut down for 16 days in 2013, corporate hiring guru John Sullivan advised companies on how to raid federal government workplaces for talent.
A blog post he penned at the time caused some to charge him with being unpatriotic, he said recently, while others thanked him for the reminder that federal workers were ripe for the plucking.
This time around, the climate is even better for corporations looking to cull staff from a workforce that is already well-trained and also known for its loyalty, Sullivan tells Capital & Main by phone. He describes the current moment—with hundreds of thousands of federal employees forgoing paychecks and, in many cases, sitting at home — as tantamount to "a sale on Black Friday."
---
Congresswoman:  The shutdown could have a long-term impact on the federal government's ability to attract workers with IT skills.
---
"If you've been screaming for the last two years" about the skills-and-talent shortage, "this week there isn't one," says Sullivan, who heads the human resource management program at San Francisco State University's College of Business.
The partial shutdown, that began on December 22 when President Trump failed to secure funding from Congress for his border wall, has impacted employees at a host of federal agencies, including the departments of Agriculture, Commerce, Homeland Security, Housing and Urban Development, Interior, Justice, State, Transportation and Treasury and the NASA.
What makes this particular shutdown so suitable for raiding federal workplaces? It's not just that employee morale has taken a nosedive, thanks to a president who is at war with many of the agencies he oversees. Nor is it only the fact that Trump threatened to keep the government closed for as long as a year, a notion that "really scares people," says Sullivan.
---
With Amazon's opening new offices in the District of Columbia area, three out of four IT workers in DC say they would consider leaving their current jobs for the tech behemoth.
---
It's also the economic climate. Companies are growing. Unemployment is low. Remote work is increasingly an option. Technical advances have made looking for a job easier than it was in 2013. "You can say 'boo' to your phone and apply for a job," adds Sullivan, delivering his matchmaking pitch with such force that even the most mission-driven of federal workers might be forgiven for abandoning the nation's parks, airways and regulatory agencies.
Congresswoman Robin Kelly (D-IL), the ranking member of the House Subcommittee on Information Technology, worried, in a statement last week, that the shutdown would have a long-term impact on the federal government's ability to attract workers with IT skills. The federal government has generally struggled to attract young tech workers, and Amazon's new offices in the District of Columbia area has three out of four IT workers in DC saying they would consider leaving their current jobs for the tech behemoth.
Tech workers — and upper-salaried talent — are not the only employees coveted by the private sector, says Sullivan. Forest Service employees. Coast Guard workers. Transportation and Safety Administration agents. Any unpaid workers could be lured away, especially in states like California and Texas, where economies are strong, he maintains. An employment agency for California's casinos recently put this shout out on Twitter: "Any @TSA employees looking for new opportunities, PTGaming is hiring!" along with the popular hashtag, #shutdownstories.
The shutdown could also prompt federal employees to throw scruples to the wind and step into the infamous revolving door that leads workers from government jobs to the private sector and back again. When Sullivan was advising companies in 2013, he helped firms hire from agencies that regulated them.
"And by the way," asks Sullivan, persisting with his siren song, "if I was a regulator, [with] President Trump eliminating all those regulations, why am I needed? Why not go to the private sector?"
Sullivan, who says he is an underpaid government worker in his own right, is concerned about the public cost of his and others' efforts to lure away the federal government's top talent. The best employees will leave first, and "literally billions" in training dollars will be lost, he predicts.
But he puts the blame squarely on a public sector that undervalues its workers. Corporations that pilfer federal government workforce for talent offer a kind of public service and corrective by demonstrating the price that must be paid "for degrading public service and unnecessarily frustrating federal employees," he wrote in his 2013 post.
Ending the shutdown won't curtail the hiring opportunities for corporate recruiters, says Sullivan. "It's like divorce. Once you start thinking about [leaving], the odds [that it will happen] go up dramatically."
---
Copyright Capital & Main