Fighting Climate Change – Just Do It!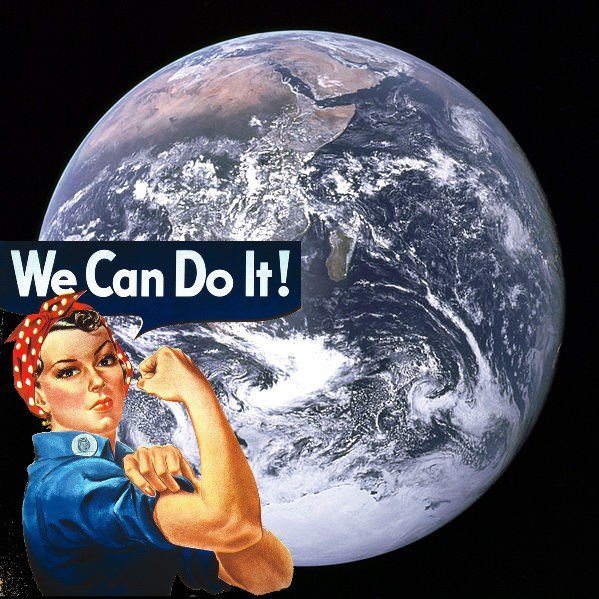 Sometimes religious people tend to be slower to adapt to changes coursing through the culture, especially with concerns about human-caused climate change. Even though polling shows Catholics, for example, to be slightly ahead of the national curve of global warming awareness, further inspection reveals that only 53 percent of white Catholics think climate change is a critical or major problem, although 73 percent of Hispanic Catholics do. These figures were measured a year ago, but there are signs that most church members aren't even aware of the Pope's environmental Encyclical, released this past June.
Those figures still fall short of the nation as a whole. Some 91 percent of Democrats, 78 percent of independents and even 51 percent of Republicans think the government should be doing more about climate change. One would think that's too awesome a majority for a deadlocked Congress to ignore.
Meanwhile, many in those majorities appear not to be waiting for someone else to take action. Across the country – and around the world – people are making changes in the ways they live. Personal decisions to use public transportation or to replace incandescent light bulbs with compact fluorescents are being added to many people's bucket lists. Friends of mine have put solar panels on their roofs — the installation costs them nothing up front, and they now earn money selling their surplus to the power grid. When you think about the rooftops and parking lots across this urban region, you wonder why large solar panel projects are only considered for the desert.
Some homeowners have channeled their houses' graywater into irrigation for lawns and landscape. Another friend took a utility rebate to plant indigenous vegetation instead of grass. It's relatively more expensive at the beginning, but it saves money in the long run and uses water otherwise going into the waste system.
Californians have saved enormous amounts of water in recent months: a 27 percent reduction in June, followed by a 31.1 percent cut in July, according to the Los Angeles Times. That amounts to more than two proposed state dam projects combined. If we can take water seriously in a crisis – saving water and energy – we can do more on other fronts as well.
But perhaps what we need to do more than anything is talk about global warming. According to the National Catholic Reporter, a spring study showed that about 19 percent of Americans hear about climate change through the media weekly, but only four percent talk about it in their peer groups. We know that human behavior changes when friends talk. If that's the case, we have a long ways to go.
On the other hand, I am encouraged by what neighbors do together. Some people have been actively taking back the streets from cars. Many of us know about citywide bicycle days on designated streets, but pop-up green spaces in parking spots are not just a phenomenon of arts district impresarios in Los Angeles. They are happening across the country. Some are temporary, some become permanent. A friend in Washington, D.C. started spring plantings in the parkways in the neighborhood business district. They quickly became so popular – adding beauty and cooling the sidewalks – the merchants hired him to do more. Now he has a business.
Businesses that take human-caused climate change seriously appear to be making money too. The Los Angeles Times recently focused a story on a Costa Mesa company turning methane from manure into plastic. You can find entire wardrobes of eco-friendly clothing online. And investors seem impressed by Google's efforts to go green by:
Investing in its own wind farm to meet the company's energy needs in the Silicon Valley.
Improving the efficiency of their products and processes.
Investing some two billion dollars into renewable energy projects around the world.
Nations can lead the way, too. Across the planet, wind energy plays a larger role than ever, and the U.S. is on target for the biggest solar energy year yet. But Costa Rica gets the prize: It went 94 days in a row this summer using only renewable energy sources. Earlier in the year that nation went 75 consecutive days without drawing on fossil fuels.
This did not happen by accident. As Pope Francis' Encyclical notes, it takes intentional national public policies, as well as conscious decisions by businesses, groups and individuals to reverse human-caused climate change. Hopefully the Pope's visit has helped more of us understand the dimensions of the problem and how we can make a difference. Just maybe more people will be talking about it.

Did Disneyland Try to Sink a Bill Protecting Workers from Lead Poisoning? 
Why would Disneyland, which hosts thousands of kids every day, be part of an effort to defeat a bill that simply requires reporting of blood-lead levels high enough to produce heart disease and serious brain disorders?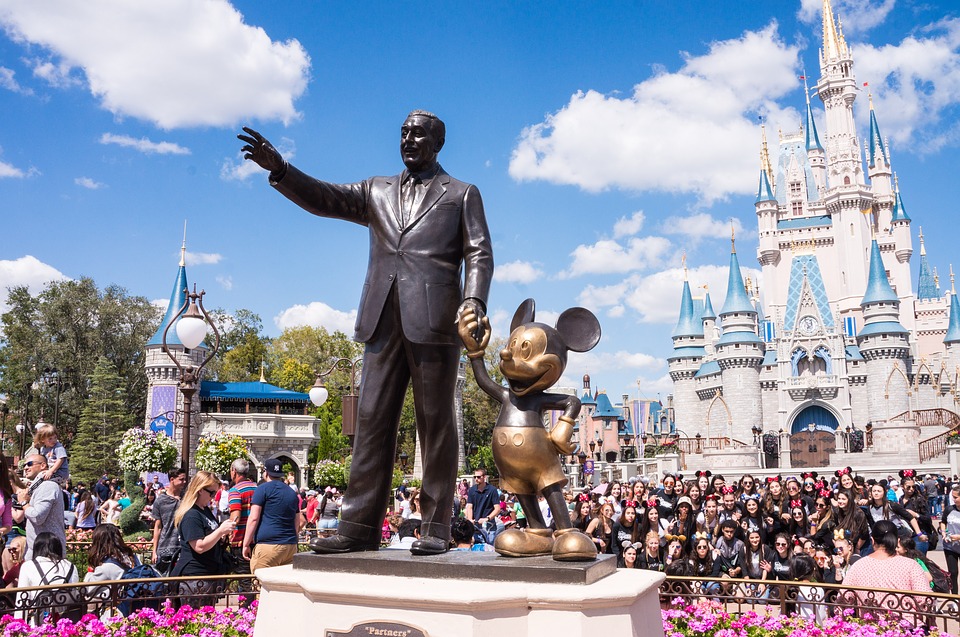 When Assemblyperson Ash Kalra (D-San Jose) learned about Capital & Main and USC's Center for Health Journalism investigation into how hundreds of workers at the former Exide Battery Recycling Plant near downtown Los Angeles became victims of lead poisoning, he created a modest bill to try and ensure it wouldn't happen again.
Among our report's revelations was the fact that the California Department of Public Health was aware of thousands of troubling blood tests revealing high levels of lead, but failed to tell the Division of Occupational Safety and Health (Cal/OSHA) about the problem.
Kalra's bill, Assembly Bill 2963, requires that the Department of Health inform Cal/OSHA when workers have seriously elevated blood levels and Cal/OSHA performs inspections.
The bill has had clear sailing until now, easily passing in the Assembly Labor Committee in March and winning unanimous approval from Democrats on the Appropriations Committee last week. But as the worker-protection measure headed to a crucial floor vote this week, a coalition of industry groups, one of which includes the iconic Disneyland Resort, worked the halls of the Capitol to kill the bill. The lobbying effort nearly prevailed: AB 2963 passed by a single vote Wednesday evening and now faces what is certain to be a battle in the California state Senate.
So why would Disneyland, which hosts thousands of kids every day, be part of an effort to defeat a bill that simply requires reporting of blood-lead levels high enough to produce heart disease and serious brain disorders? A May 29 letter endorsed by 15 industry groups, including the Battery Council International, the California Chamber of Commerce and the California Hotel and Lodging Association (which includes a Disneyland Resort vice president on its board) argues that California's current system to protect employees, depending largely on voluntary compliance, is working just fine.
The letter states: "Perversely, AB 2963 would transform this existing well-functioning public health program into an enforcement program that creates an allegation of a serious violation where none exists in Cal/OSHA law and the workplace may not even be the source of exposure."
The bill will be costly, the opposition letter also says, with an estimated price tag of $267,000 to implement and requiring Cal/OSHA to hire one or two additional inspectors.
"That's a small price to pay" said Bill Allayaud, California Director of Government Affairs for the Environmental Working Group, which is trying to keep moderate Democrats from being swayed by the industry lobby.
"The California Chamber of Commerce and their allies are misrepresenting what the bill does and convincing industries like the hotel industry to lend their name to the fight, even though this bill would have zero impact on hotels," Allayaud said. "The law focuses on workplaces where lead is in heavy use, like firing ranges and battery recycling facilities where workers are actually being impacted by a dangerous neurotoxin.  Besides, I can't imagine [that] parents who visit a resort like Disneyland would want their kids anywhere near lead if found at the levels that would have employees testing at the alarm bell level. Who wouldn't want an OSHA inspection in that case?"
Suzi Brown, vice president of communications at Disneyland Resorts, said that the "California Lodging Association is just one organization that we are involved with. As you can imagine we are involved with many trade organizations." Brown said that Disney vice president Elliot Mills, who sits on the association's board, was not present for the vote to oppose AB 2963. "To somehow link Disney to this in a specific way is not accurate," she added. "And to somehow position this that we are not concerned about worker safety is flawed as well."
At the March California State Assembly Labor and Employment Committee hearing, Kalra introduced his bill by reading a letter from former Exide lead smelter Alvin Richardson (who struggles with lead poisoning symptoms we documented in our investigation) and his wife, LaShawn. "We read a recent investigative story, and it was very hurtful to learn that Cal/OSHA excused the high lead levels that Alvin and the other Exide workers were constantly exposed to," the letter said. "People shouldn't be treated like they are disposable. That's not what America or California is supposed to be about."
Assemblymember Reggie Jones-Sawyer (D-Los Angeles) was moved to vote yes. "My district's right next to the Exide plant, and it's had an impact on my community and my residents," he said. "And if this is something that could have prevented what happened at Exide, we should have been doing this a while ago."
AB 2963 needed Jones-Sawyer's vote again on Wednesday to barely pass it out of the Assembly. Whether the bill makes it to Governor Jerry Brown's desk is dependent on how well the arguments of the California Chamber of Commerce and other industry voices opposing the bill go over in the Senate.
---
Copyright Capital & Main