Ex-Marine Reoccupies Own Home
Arturo de los Santos, a 46-year-old former Marine who lives in Riverside, California, doesn't usually listen to National Public Radio, but a friend told him to pay attention to a disturbing report broadcast Monday on NPR's "Morning Edition." The report disclosed that Freddie Mac, the government-sponsored mortgage company, whose mission is "to expand opportunities for home-ownership," invested billions in mortgage securities that profited when homeowners were unable to refinance.
De los Santos is one of those homeowners that Freddie Mac bet against. Sunday night he got a court summons at his door from Freddie Mac stating that the mortgage giant was going to evict him.
But he's fighting back, pledging to get arrested rather than leave voluntarily if Riverside County sheriff's deputies try to remove him, his wife and four children from the home they've lived in for almost a decade. He is part of a growing movement of Americans inspired by Occupy Wall Street to stop banks and other lenders from foreclosing on their homes.
On Thursday at noon, de los Santos, his friends and neighbors, and activists from the Alliance of Californians for Community Empowerment (ACCE) will protest at Freddie Mac's west coast headquarters (444 South Flower St.) in downtown Los Angeles. They will call on Freddie Mac CEO Charles Haldeman to get the mortgage giant to renegotiate a fair modification of de los Santos' loan, including reducing the mortgage principal.
The NPR investigation of Freddie Mac, done in cooperation with ProPublica (an independent, nonprofit newsroom), uncovered another aspect of the unfolding scandal of Wall Street abuse of struggling homeowners that has led to a nationwide epidemic of foreclosures.
De los Santos and his family moved into their modest three-bedroom house on a cul de sac in Riverside's La Sierra neighborhood in 2003. It was their first home and represented the American dream they had worked their whole lives for. He has worked for over 21 years as a supervisor at a Santa Ana metal finishing company that makes parts for the aerospace industry.
In 2009, the economic crisis led the factory to reduce his work hours, reducing his income and making it harder to make his monthly payments. He applied for a loan modification with JP Morgan Chase, the giant Wall Street bank that services many of Freddie Mac 's loans. Chase told de los Santos that in order to negotiate a loan modification he had to be in default on his loan. Chase notified de los Santos that it was rejecting him for a permanent modification, that they would refuse to accept further payments, and that they intended to foreclose on his home, even after he provided the bank with evidence showing that his income had recovered to its previous level. De los Santos was caught in a Catch-22, but it turns out that — according to the NPR/Pro-Publica investigation — this was not an anomaly but part of Freddie Mac's strategy.
Last June, the family was evicted from their home and moved to an apartment in Orange County. The bank put the house up for sale, but in Riverside County's devastated housing market, found no buyers. Seeing his home sit empty infuriated de los Santos. He continued contacting Chase, hoping to persuade the bank to renegotiate the mortgage. After the Occupy Wall Street movement spread to California, de los Santos heard about other homeowners who faced similar abuses and contacted ACCE, a community organizing group that has been helping homeowners throughout California and is part of a national effort to get Congress and the Obama administration to force banks to modify "underwater" mortgages, especially for homeowners victimized by lender manipulation, such as predatory loans.
On December 6, de los Santos took the courageous step of re-occupying his Riverside home, where he has been living since then. He was one of many homeowners around the country who took similar actions that day as part of a nationwide "Occupy Our Homes" campaign. On December 24, de los Santos moved his wife and children back into the house. That day he was joined at a media event by local clergy, members of ACCE and the Service Employees International Union, and other supporters.
"We're glad to be back in the house," de los Santos told the Valley News, a local paper. "My kids are happy. They have a place to ride their bikes and play. Their school is just around the corner. They don't understand what's going on."
"We have celebrated Christmas in our home since 2003 when we bought it," de los Santos said at the [Christmas Eve] event. "I wasn't going to let this holiday season be any different. I owed it to my kids. If JPMorgan Chase and Freddie Mac had dealt with us fairly at the beginning of the loan modification process, we wouldn't be in this situation."
After de los Santos heard the NPR/Pro-Publica report on Monday, he understood why he was in this quagmire not of his own making. It strengthened his resolve to fight to keep his home.
"Nobody likes to get arrested," said de los Santos. "I didn't do anything wrong. I'm doing this for my family and for the millions of other families in similar situations. We can't let the Wall Street banks and Freddie Mac get away with these kinds of practices."
Last month in California alone, there were over 52,000 foreclosures. A recent report sponsored by bank reform groups reveals that if banks lowered the principal balance on all underwater mortgages to their current market value, it would pump over $70 billion per year back into the economy, allow millions of families to stay in their homes, and create over one million jobs. They want Congress and the Obama administration to pass legislation requiring banks to reduce the principal for homeowners facing foreclosure.
(Note: A somewhat longer version of this post first appeared on Huffington Post.)

Government Shutdown's Silver Lining: A Corporate Hiring Guru Speaks Out
Ending the shutdown won't curtail the hiring opportunities for corporate recruiters, says one expert. It's like divorce: Once you start thinking about leaving, the odds that it will happen go up dramatically.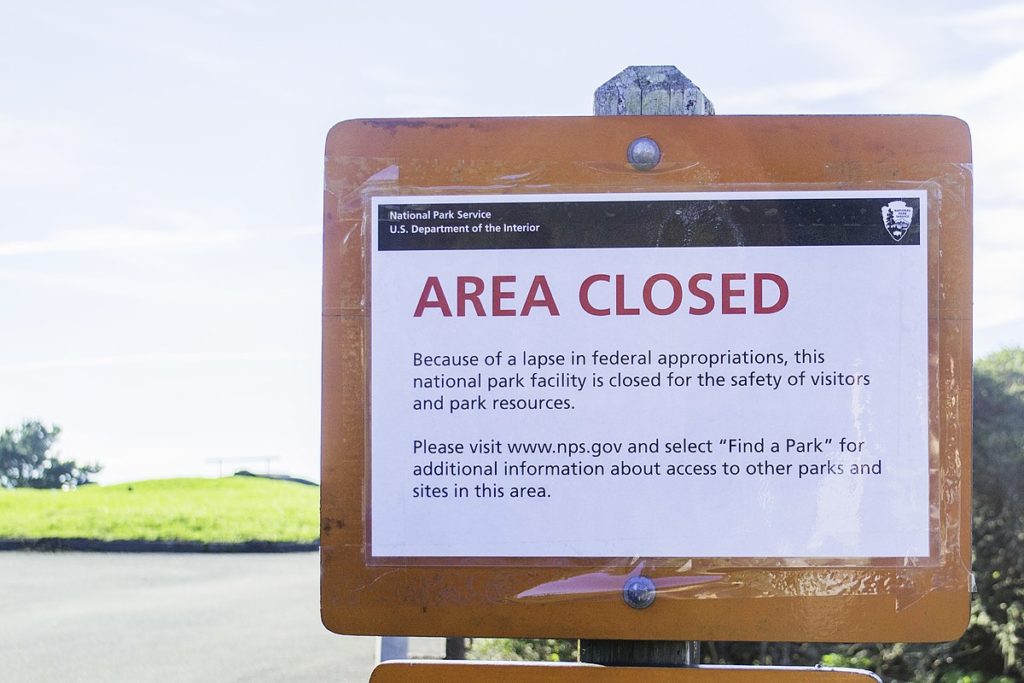 ---
In the new economic climate, even the most mission-driven of federal workers might be forgiven for abandoning the nation's parks, airways and regulatory agencies.
---
When the federal government shut down for 16 days in 2013, corporate hiring guru John Sullivan advised companies on how to raid federal government workplaces for talent.
A blog post he penned at the time caused some to charge him with being unpatriotic, he said recently, while others thanked him for the reminder that federal workers were ripe for the plucking.
This time around, the climate is even better for corporations looking to cull staff from a workforce that is already well-trained and also known for its loyalty, Sullivan tells Capital & Main by phone. He describes the current moment—with hundreds of thousands of federal employees forgoing paychecks and, in many cases, sitting at home — as tantamount to "a sale on Black Friday."
---
Congresswoman:  The shutdown could have a long-term impact on the federal government's ability to attract workers with IT skills.
---
"If you've been screaming for the last two years" about the skills-and-talent shortage, "this week there isn't one," says Sullivan, who heads the human resource management program at San Francisco State University's College of Business.
The partial shutdown, that began on December 22 when President Trump failed to secure funding from Congress for his border wall, has impacted employees at a host of federal agencies, including the departments of Agriculture, Commerce, Homeland Security, Housing and Urban Development, Interior, Justice, State, Transportation and Treasury and the NASA.
What makes this particular shutdown so suitable for raiding federal workplaces? It's not just that employee morale has taken a nosedive, thanks to a president who is at war with many of the agencies he oversees. Nor is it only the fact that Trump threatened to keep the government closed for as long as a year, a notion that "really scares people," says Sullivan.
---
With Amazon's opening new offices in the District of Columbia area, three out of four IT workers in DC say they would consider leaving their current jobs for the tech behemoth.
---
It's also the economic climate. Companies are growing. Unemployment is low. Remote work is increasingly an option. Technical advances have made looking for a job easier than it was in 2013. "You can say 'boo' to your phone and apply for a job," adds Sullivan, delivering his matchmaking pitch with such force that even the most mission-driven of federal workers might be forgiven for abandoning the nation's parks, airways and regulatory agencies.
Congresswoman Robin Kelly (D-IL), the ranking member of the House Subcommittee on Information Technology, worried, in a statement last week, that the shutdown would have a long-term impact on the federal government's ability to attract workers with IT skills. The federal government has generally struggled to attract young tech workers, and Amazon's new offices in the District of Columbia area has three out of four IT workers in DC saying they would consider leaving their current jobs for the tech behemoth.
Tech workers — and upper-salaried talent — are not the only employees coveted by the private sector, says Sullivan. Forest Service employees. Coast Guard workers. Transportation and Safety Administration agents. Any unpaid workers could be lured away, especially in states like California and Texas, where economies are strong, he maintains. An employment agency for California's casinos recently put this shout out on Twitter: "Any @TSA employees looking for new opportunities, PTGaming is hiring!" along with the popular hashtag, #shutdownstories.
The shutdown could also prompt federal employees to throw scruples to the wind and step into the infamous revolving door that leads workers from government jobs to the private sector and back again. When Sullivan was advising companies in 2013, he helped firms hire from agencies that regulated them.
"And by the way," asks Sullivan, persisting with his siren song, "if I was a regulator, [with] President Trump eliminating all those regulations, why am I needed? Why not go to the private sector?"
Sullivan, who says he is an underpaid government worker in his own right, is concerned about the public cost of his and others' efforts to lure away the federal government's top talent. The best employees will leave first, and "literally billions" in training dollars will be lost, he predicts.
But he puts the blame squarely on a public sector that undervalues its workers. Corporations that pilfer federal government workforce for talent offer a kind of public service and corrective by demonstrating the price that must be paid "for degrading public service and unnecessarily frustrating federal employees," he wrote in his 2013 post.
Ending the shutdown won't curtail the hiring opportunities for corporate recruiters, says Sullivan. "It's like divorce. Once you start thinking about [leaving], the odds [that it will happen] go up dramatically."
---
Copyright Capital & Main