End of the Legal Line for Gerawan Farms
The message from the California Supreme Court to growers is that when farm workers vote for the union, a state law has teeth that can force companies to negotiate.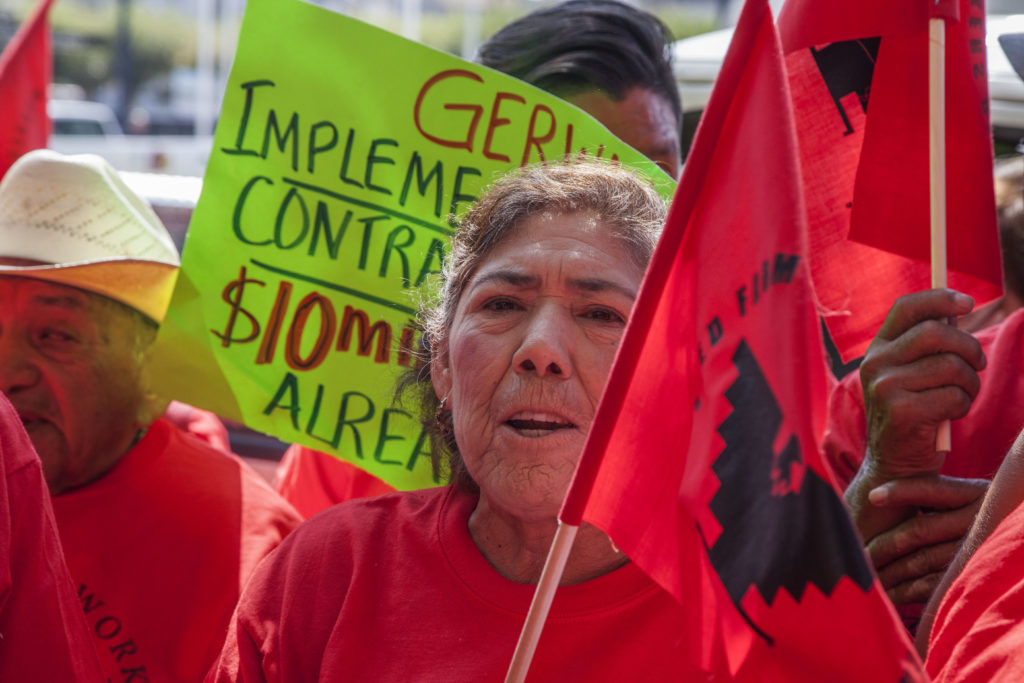 ---
California's gigantic peach and grape grower, Gerawan Farms, reached the end of its legal road last week at the state Supreme Court, when justices unanimously threw out its claim that the company was not bound by the Mandatory Mediation Law, a provision of the Agricultural Labor Relations Act (ALRA). In doing so, the court dealt a defeat to a cluster of right-wing think tanks, grower organizations and Republican politicians who sought to use the company's case to have the law itself declared unconstitutional, and to drastically weaken the collective bargaining rights of California farm workers.
"After four years of stalling," United Farm Workers president Arturo Rodriguez told Capital & Main, "Gerawan Farming Inc. should immediately honor the union contract hammered out by a neutral state mediator in 2013 and pay its workers the more than $10 million it already owes them."
Gerawan Farming opposes even the idea of unions and contracts for the 5,000 people
who now pick its fruit.
The Gerawan case goes back a quarter of a century, to a union election held in 1990 and certified in 1992, when the company employed 1,000 workers. The election was marked by serious legal violations, and the Agricultural Labor Relations Board (ALRB) charged the company with tearing down housing for its workers among other efforts to intimidate them. Nevertheless, a majority of workers voted for the UFW.
The company challenged the election. After its appeal was rejected in 1995, the union asked to begin bargaining a contract to raise wages and provide benefits. In their one meeting, co-owner Mike Gerawan told union negotiators, "I don't want the union and I don't need the union." That ended bargaining.
In 2002, however, then-governor Gray Davis signed a bill to change that situation. Using this new section of ALRA, workers could vote for a union and later call in a mediator if their employer refuses to negotiate a first-time contract. The mediator, chosen by the state, hears from both the union and the grower, and writes a report recommending a settlement. Once the ALRB adopts the report, it becomes a binding union contract.
Growers challenged the law, taking it to the state Court of Appeals, where they lost in 2006. The union has since used mandatory mediation to negotiate contracts covering about 3,000 workers with several large California agricultural corporations, including D'Arrigo Brothers in Salinas and Triple E Produce in the San Joaquin Valley.
At Gerawan there was little union activity in the years following the company's refusal to negotiate, although the UFW says it maintained contact and relationships with the workers there. In 2012 the union sent the company another request to negotiate. A series of meetings were held, but agreement was never reached, so the UFW called for a mediator.
The mediator finally made a report to the ALRB, which adopted it in November, 2013. Under the law, that report should then have become the agreement. Gerawan, however, refused to implement it. Instead, by then it had already begun a multi-pronged campaign to avoid the contract and to challenge the law itself, including an aggressive campaign to get its employees to decertify their union. Gerawan benefited from the financial support of the Western Growers Association and the California Farm Bureau Federation. Its legal campaign was advised by the far-right Center for Constitutional Jurisprudence.
Inside the company, management organized a pro-company, anti-union group, which circulated the decertification petitions. Signatures were gathered by foremen, who canceled work shifts and pressured workers to attend pro-company rallies in Visalia and Sacramento. The rallies' expenses were borne by grower groups, including the California Fresh Fruit Association (formerly the Grape and Tree Fruit League). The Center for Worker Freedom, headquartered in the Washington DC offices of Grover Norquist's Americans for Tax Reform (ATR), publicized the pro-decertification demonstrations through, among other things, billboards in Sacramento attacking the UFW and ALRB. The ATR is funded by Karl Rove's Crossroads GPS and the Koch brothers, and its powerful political allies in the San Joaquin Valley include Republican Congressmembers Devin Nunes and Kevin McCarthy.
According to one worker, Jose Gonzalez, "When they passed around the decertification petitions, they looked at the crews who didn't sign them. Then those crews didn't have any more work." Severino Salas, another worker, says simply, "People were afraid to support the union, even though they wanted it, for fear of losing their jobs."
Under intense pressure from growers and their political allies, the ALRB scheduled a decertification election, despite pending charges of intimidation, company interference and even forged petition signatures. Before the ballots could be counted, however, board agents sealed the ballot boxes, saying no count could be made without hearings to determine if the election was free and fair. The charges were eventually upheld by the ALRB.
Gerawan's attorneys then convinced the State Court of Appeals for Fresno's conservative 5th District to rule in May, 2015, that the mandatory mediation section of the ALRA was unconstitutional. That decision, in which the court essentially ruled against its earlier decision validating the law, was appealed to the state Supreme Court. That tribunal finally decided the issue for good November 28.
In its argument, Gerawan claimed that its workers had been "abandoned" by the UFW during the years after the company refused to negotiate. The union's certification as the workers' bargaining agent, it therefore alleged, had expired sometime before the UFW made its 2012 renewed bargaining demand. Gerawan was joined by another grower making the same claim, Tri-Fanucchi Farms. The union and the ALRB argued that this abandonment idea would reward growers who could delay negotiating for years, replace their old pro-union workforces, and then claim the workers had been abandoned by the union. The state Supreme Court ruled specifically against this "abandonment" defense.
The Appeals Court had claimed in its 2015 decision knocking out the law that it would result in different standards for different employers. The Supreme Court also disagreed that this possibility was enough to invalidate the law.
Behind the legal arguments, however, lies ideology and economic self-interest. Gerawan opposes even the idea of unions and contracts for the 5,000 people who now pick its fruit. "We believe that coerced contracts are constitutionally at odds with free choice," Dan Gerawan said in an email to the Associated Press after the ruling. The company did not respond to Capital & Main's request for comment.
The UFW calculated that the difference between what those workers would have been paid under the mediator's 2013 union agreement, and what they were actually paid in the years since then, is about $10 million.
"Had the negotiations been successful many years ago you would have had years to deal with the union," noted Cruz Reynoso, a former California Supreme Court justice, in a letter to Gerawan in 2014. "What is troubling … is that your refusal to implement the contract issued by the neutral mediator and the ALRB board means your workers continue to be denied the many millions of dollars in wage increases and other benefits they are already owed."
Now that the Supreme Court has essentially ordered Gerawan to implement the mediator's contract, the UFW will have to build a union at the company and enforce the agreement — no easy task given the years of Gerawan's anti-union campaign.
Meanwhile, membership in the UFW has been growing slowly in the past several years. The union has won representation elections and contracts in places like the Gourmet Trading blueberry farm, where a 2015 strike led to a contract covering about 450 pickers that was signed this past May. The Supreme Court decision itself won't likely lead to many new contracts based on past elections. But it will convince other growers that when workers vote for the union, the state has teeth that can force them to negotiate. That can encourage workers in other companies to organize, and to raise the abysmal wages now current in California agriculture.

Reality Check: CalChamber's "Job Killer" Bills Actually Create Jobs
CalChamber won't say how many jobs on its Job Killer list would be eliminated by proposed environmental and workplace protection bills — or even how such legislation would eliminate them.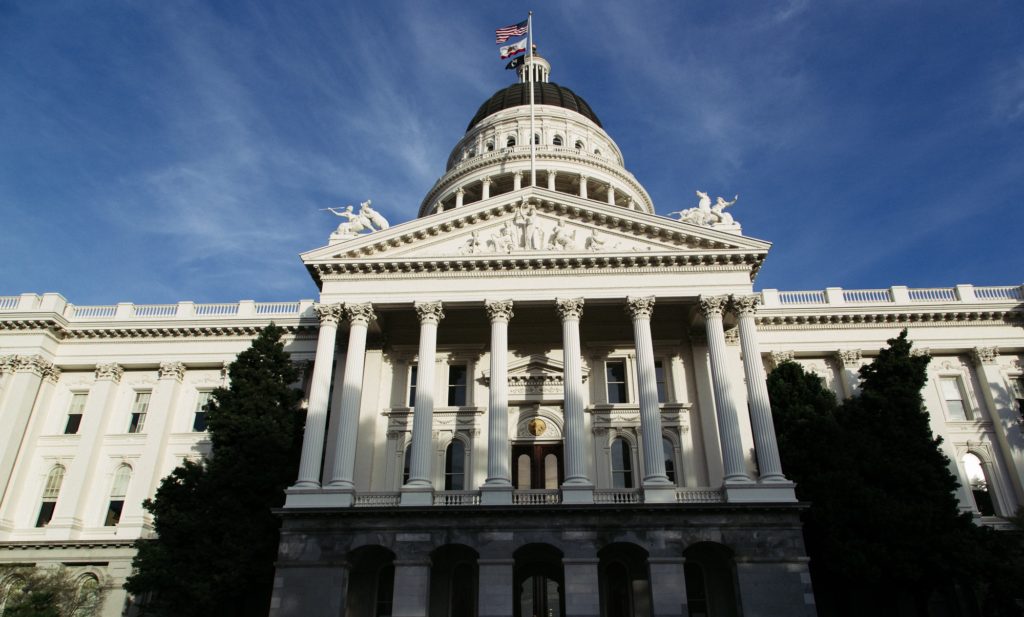 Shortly after Lorena Gonzalez Fletcher assumed office in the California Assembly in 2013, her work started getting a special kind of attention. Every year for more than 20 years, the pro-business lobbyists at the California Chamber of Commerce have put out a list of bills CalChamber considers "job killers" — proposed laws that, it contends, would so burden business owners that they'd presumably start firing workers, or at least cease to hire new ones. Among the bills to make the list during Gonzalez Fletcher's first legislative session was one of her own: A measure ordering employers to grant one hour sick leave for every 30 hours worked.
---
Even Democrats who supported sick-leave legislation feared the Chamber's wrath.
---
The Chamber's influence has historically been persuasive in Sacramento; by its own reckoning, it has managed to kill 92 percent of the bills named on its annual list. In the two years before Gonzalez Fletcher (D-San Diego) took office, only five of 70 so-called "job-killer" bills were passed into law. Even Democrats who supported sick-leave legislation so feared the Chamber's wrath that they urged the new Assemblywoman to modify her bill to be more business-friendly.
"People said to me, 'You have to work with the Chamber and get them to remove that title.' I said 'Why?' I come from organized labor and represent a working class district. They're going to oppose whatever I do."
The Assembly and Senate did make some changes to the bill to make it less onerous for business owners. But its basic premise remained intact, all the way to Gov. Jerry Brown's desk. In August 2014, California extended the nation's largest expansion of paid sick leave benefits to workers. "We caught up to the rest of the world," Gonzalez Fletcher says.
In the years since, Gonzalez Fletcher has become known for sponsoring bills that end up in the Chamber's cross-hairs. In 2016, she carried a bill to grant overtime to farm workers, correcting part of a 77-year-old law that cut farm workers out of federal labor standards. Brown signed it into law that September. The year before, she successfully pushed through a law to require grocery stores to retain workers for 90 days after they changed ownership.
"That was my favorite one they called a job killer," Gonzalez Fletcher says. "It was literally a bill to save workers' jobs."
California has often been a target of scorn for its stringent regulations, mostly from pro-growth conservatives who see any law that restrains business, be it worker protections or environmental controls, as inimical to economic success. And to be fair, new laws and market forces sometimes do affect jobs. The state's singular climate laws, which set accelerating greenhouse-gas emission standards for electrical utilities and industries, have undoubtedly forced coal-fired power plants in Utah, Arizona and Nevada to shut down over time, eliminating jobs as operations wind down. One bill on the California Chamber's list, to permanently close SoCalGas' troubled Aliso Canyon storage facility, which blew a catastrophic leak in 2015, would necessarily uproot a certain number of workers were it to pass.
But just as some jobs go away in one market sector, other ones arise in another. "When you're transitioning, there is a loss in traditional jobs, and then there's growth in non-traditional jobs," says Mary Leslie, president of the Los Angeles Business Council, which works toward corporate sustainability. "Then those jobs become the jobs of the future." After the legislature passed the Global Warming Solutions Act of 2006, for instance, building owners in the state made investments in energy efficiency — one of the easiest ways for a company to reduce resource use and emissions.
"That created a whole industry around energy efficiency," Leslie says. And far from killing jobs, that industry helped businesses save money on their utility bills, potentially creating revenue for new hires. "Now that they've made the switch, they won't go back."
California also has more jobs in the solar industry than does any other state, thanks to a cluster of state climate laws and incentives — 86,414 jobs, according to the Solar Foundation's 2017 National Solar Jobs Census. That's down from 100,050 in 2016, but California still holds more than a third of the nation's solar jobs. "Distributed [rooftop] solar has helped fill the gap that was left after the recession in Los Angeles," Leslie says. "We saw people start new companies, become successful business people."
In fact, all of California's climate laws continue to show up on various job-killers lists. A bill in this legislative session that would ban the registration of gas and diesel vehicles by 2040 has also been tarred by the Chamber, even though the state's promotion of clean vehicles has given rise to not just jobs but whole new businesses. And even while some of those businesses, including Tesla and Lucid Motors, have located at least some manufacturing facilities outside of highly regulated California, they have indisputably created jobs.
Since the climate laws have been in effect, California's economy outpaced the nation's by seven percent between 2008 and 2016. That economic growth would seem to contradict the California Chamber's 2012 claim that California "can't be a leader in the global economy if it interferes in the global marketplace."
"It's time for them to come up with a new rap," Leslie says. "They're starting to sound like dinosaurs."
Other bills on the Chamber's current list have less to do with jobs and economic growth than they do with economic justice and fairness. One, by Assemblywoman Eloise Reyes (D-San Bernardino), would give residents of disadvantaged communities advance notice of industrial development projects slated for their neighborhoods, with the intent of ending discrimination in the siting of polluting facilities. (Reyes has modified the bill enough for the Chamber to strike it from the list, but it still opposes the measure.) Another, by the Assembly's Al Muratsuchi (D-Torrance), would protect hotel workers against violence and harassment. Still another would forbid employers from punishing workers who use cannabis for medical purposes.
This year, Gonzalez Fletcher is pushing a bill that would end forced arbitration agreements between employers and their workers. "When you disempower individuals, it allows companies to be bad actors," she says.
How precisely these bills would kill jobs, and exactly how many would die, the California Chamber doesn't specify. (No one from the organization responded to interview requests.) "They never come into the legislature with estimates of projected job losses" based on any research, Gonzalez Fletcher says. "They haven't shown how any of the policies they've opposed have resulted in a single job loss." Meanwhile, the Chamber stands behind policies that are known job killers, such as increased automation in the workplace.
Gonzalez Fletcher suggests that perhaps it's time to change the list's title. "If you want to call it the 'Profit Reduction for the One Percent' list, that's fine," she says. "Just be honest with your label."
---
Copyright Capital & Main