Economic Inequality: The Sky's Not the Limit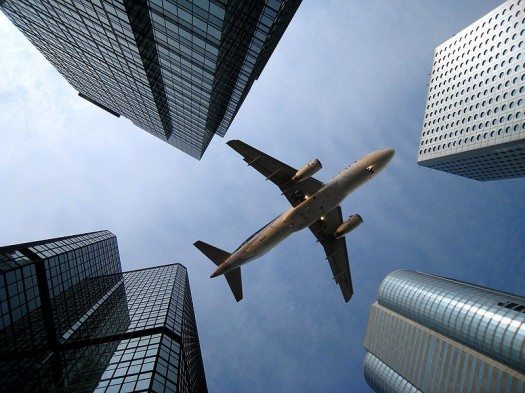 It's August, and Americans by the millions are cramming themselves into coach-class seats as they embark on their summer vacations. Those able to learn from adversity might ponder this: Airline seating may be the best concrete expression of what's happened to the economy in recent decades.
Airlines are sparing no expense these days to enlarge, upgrade and increase the price of their first-class and business-class seating. As the space and dollars devoted to the front of the planes increase, something else has to be diminished, and, as multitudes of travelers can attest, it's the experience of flying coach. The joys of air travel — once common to all who flew — have been redistributed upward and are now reserved for the well-heeled few.
The new business-class seats that Lufthansa is installing convert to quasi-beds that are six-feet six-inches long and two feet wide, the New York Times' Jad Mouawad reports. The price for working, eating, drinking and sleeping on this commodious couch, round-trip from Kennedy airport to Frankfurt and back, is a cool $5,000.
Lufthansa is hardly alone. Delta, United and American have all announced plans to upgrade their business-class seats for cross-country and transcontinental flights. Then there's Emirates, which now sells first-class suites — complete with a shower — that go for a tidy $19,000 on the New York-Dubai route.
At the other end of the economic spectrum, low-cost airlines that re-create the thrill of traveling in steerage are thriving, too. The new business model, apparently, is to shrink the seats, charge extra for everything and offer nothing for free that might be construed as an amenity. That's certainly the credo of Spirit Airlines, which charges its benumbed passengers a fee for their carry-on bags, $3 for water and $10 for printing out boarding passes and whose seats don't recline. Spirit boasts one of the highest profit margins in the industry and plans to expand by 15 percent to 20 percent every year for the next eight years, according to the Los Angeles Times. It also ranks dead last in customer satisfaction — indeed, in last year's Consumer Reports survey, it had one of the lowest overall customer satisfaction scores of any company in any industry that the magazine had ever surveyed.
But people fly Spirit Airlines because the fares are what they can afford.
The upgrading of business and the downgrading of coach present a fairly faithful mirror of what's happening in the larger economy: the disappearance of the middle class. As University of California-Berkeley economist Emmanuel Saez has documented, between 2009 and 2011, the incomes of the wealthiest one percent of American families grew by 11.2 percent while those of the remaining 99 percent shrunk by 0.4 percent. Median household income has declined every year since 2008. Profits, meanwhile, have risen to their highest share of the nation's economy since World War II, while wages have sunk to their lowest share. In an economy such as this, the growing markets are the rich and corporations, which have more money to spend on luxury travel, and the downwardly mobile everyone else, whose travel options are increasingly confined to discount outfits like Spirit and the increasingly hellacious coach sections of other airlines.
This week, one of the last airlines devoted to what we might call a middle-class travel experience succumbed to the increasing economic bipolarization of U.S. consumers. JetBlue, which has never had a first-class or business section but which afforded its coach customers more legroom than other airlines, announced that it would create a new first-class section on its cross-country flights with suites containing seats that fold down to full lie-flat beds.
In an unusually concrete way, JetBlue's change of cabin configuration highlights what the changes to our broader economy have meant. Its ability to provide its customers with more spacious seats was the direct result of not having a first-class section. Airplanes, like stagnating economies, are finite, and if one class takes up more space or commands more resources, the other class gets less.
The U.S. economy has not stagnated over the past four decades, but so much of its wealth has been claimed by the very top that most Americans have experienced it as a zero-sum game in which they've lost ground. As tax rules favored the wealthy, as employees lost the power to bargain for their wages, as globalization reduced the incomes of millions of workers, the rich grew richer at everyone else's expense. That's the reality that today's air travel illustrates, as the comfortable standard seat that once was the norm goes the way of the dwindling middle class.
(This post first appeared on the Washington Post and is republished with permission.)
Filmmaker Adam McKay Talks About Dick Cheney and the Imperial Presidency
"Our democracy at its root is about the throne," says the creator of Vice. "But what Cheney tried to do was bring the power back to one person on that throne."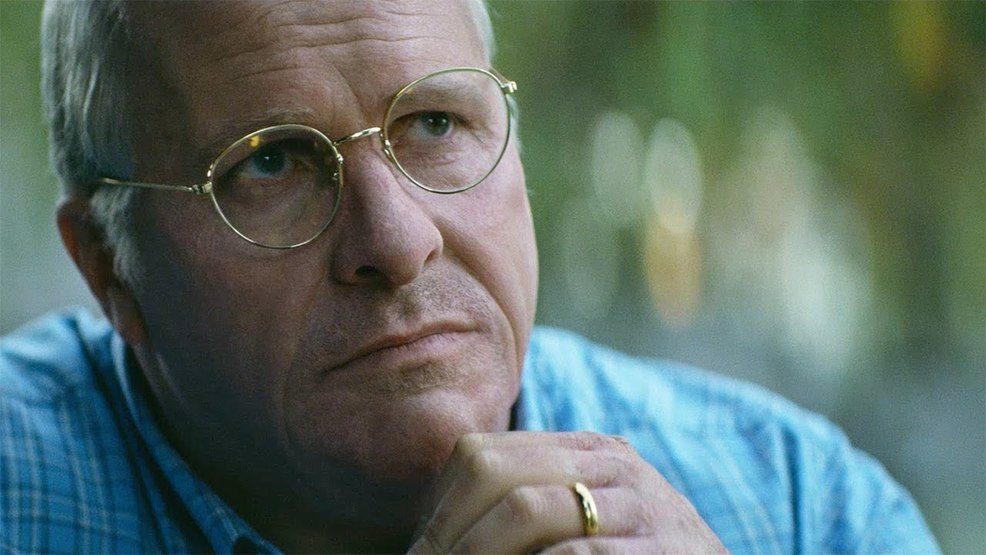 Vice President Dick Cheney quickly faded into the background after leaving the Bush White House in 2009. But while many may not remember the ins and outs of Cheney's record, the recent film Vice argues that he was one of the most powerful and influential architects of the current world, and that Cheney intensified the emergencies facing America today.
Capital & Main reporter David Sirota spoke with Vice screenwriter and director Adam McKay, who had taken on the project after winning an Academy Award for screenwriting on his previous movie, The Big Short.
Vice has been nominated for eight Oscars, including Best Picture — but has also generated its share of controversy. McKay discusses some of the criticism of the film here, along with the twists and turns of the life of Cheney, who rose to become arguably the most potent vice president in American history. The following interview excerpt has been edited for concision and clarity.
---
David Sirota: Do you believe that we are today living in the world that Dick Cheney created?
Adam McKay: Without a doubt, yeah. Trump is a force of charisma, but not in a good way. He's perfect for the 24-hour news cycle — no one knows how to dominate it better than him.
But the actual structural changes that happen to our government, to regulations, to the way we view democracy, to the way the American people interact with government … those changes happened under the hand [of] a grand master of bureaucratic knowledge, Dick Cheney. You look at the Middle East. You look into visions that were widened. I'd definitely go to that period and I say at the center of it, expanding executive power, was Dick Cheney.
There's a scene in the movie where a young Cheney is depicted as not all that partisan — it almost made it seem like him choosing a job with a Democratic or Republican lawmaker was completely random. Is that true to life?
It's not that far off. Cheney's dad was an FDR Democrat. [Dick Cheney] had no interest in politics at all through high school…The first time he really started getting any taste for feet-on-the-floor politics was when he was getting [his] master's up in the University of Wisconsin. He did intern for a Republican, handed out buttons and stuff. We interviewed some people from his early days. He was not an ideologically driven guy.
What he knew was that when he went to D.C. he needed a rocket ship. He needed to get something going. Lynne wasn't entirely happy about him taking this fellowship. She wanted him to get a Ph.D. and become a professor. That was what she always pictured that they would do. So he had to get something going quick when he got to D.C. because he wasn't making any money. And if you wanna get something going quick in the late '60s in Washington, D.C., Donald Rumsfeld was your guy.
What do you think radicalized Dick Cheney and made him such an ideologue?
The first radicalization was just the environment he kind of came of age in, which was the Nixon White House and the Ford White House, which were all about executive power — the imperial presidency. And then his conversation about the unitary executive theory with a young [Antonin] Scalia, who was a lawyer in the Justice Department.
Everything that I found with Cheney goes back to the unitary executive theory. You look at his minority opinion that he wrote on the Iran-Contra affair with David Addington. They actually have several lines in it where they say the president has monarchical-like powers.
The radicalization of Cheney, to me, is two steps. Number one is the political environment he grew up in, [and then] introduction to the unitary executive — [which] was weaponized by 9/11. Especially when he said, "Give me all the unfiltered intelligence." A lot of Washington insiders said, "Anyone who would do that — [it] would drive them crazy." One guy described it as like "listening to Led Zeppelin full volume, 24 hours a day."
So I think he was already an extreme right-winger who then came into collision course with this very traumatic event, 9/11.
Your movie depicts Cheney as motivated by the acquisition of power — but do you believe he had specific policy goals beyond that?
As far as policy goals go, war is the key to being able to use these sorts of unparalleled powers. Some legal scholars would call [these] insane powers. So I always felt like Cheney was putting together these pieces of power to expand his own power … which I do believe made him a power addict … His wife's desire for power, and by extension, America's desire for power, which did fit neatly with the neocons.
But I also think invading Iraq did two things. It activated the unitary executive theory — [if] writings from the DOJ [Department of Justice] that came about at that time were filled with references to the unitary executive theory.
And yes, the oil too, was a part of it. Cheney also is an oil guy. He grew up in an oil state, Wyoming That was his whole life. All his friends are oil guys. I always look at Cheney as a right-hand man, and I think that he serves power: Sometimes that power is oil barons, other times that power is a presidency — the notion of a powerful presidency.
So I think Iraq was sort of a mishmash of ideas. I think it was unitary executive and I think it was definitely oil, and I think it was most of all expansion of executive power and a show of force to the world.
What are the most significant and lasting parts of Cheney's legacy?
I would just say in general, those eight years of Bush and Cheney were so dispiriting that they made a lot of people kind of give up on government. And the fact that we can't fix something that really can be improved pretty easily and pretty quickly, like the opioid epidemic or like gun safety laws. Those are things that 30, 40 years ago we would've had bills passed on the issue. We would've seen fewer deaths within a year, within two years. Even the assault weapon ban, you saw deaths go down after that…
Then, obviously, the Middle East is just a wreck. Our friend, Adam Davidson, had a friend of his, a journalist, go to Iraq recently and come back and just say, "It's awful. It's completely undone." And obviously, with what happened in Syria, ISIS, all that kind of stuff. Those are the clear, kind of bad effects of Cheney and I would say the rise of this particular form of the Republican Party.
Much of your film resurrects events that have been forgotten in the American psyche, because we have this tendency to venerate leaders the moment they leave office. It's as if presidents and their administrations suddenly get immunity from retrospective scrutiny. Why do you think that is?
I feel a lot of this goes back to the pardoning of Nixon. That's a bad, bad thing. I think he should've done some time. I think it's important to not imbue these leaders with king-like mystical properties. Do you remember Jerry Lewis saying, "We should never criticize the president"?
I think we just like the idea of powerful people. We like the idea of a king. We like the idea of these celebrities that get treated like kings. Why did the Bushes keep getting elected to office? Why did the Kennedys keep getting elected to office after several of them did pretty terrible things? We just like that idea. We like the idea that some people's blood is more special than ours. I don't know why. It's really deranged…
Our democracy at its root is about the throne. What they tried to do with the Constitution, the original people that wrote it, was break up the power so you don't have one crazy guy sitting in the throne. But what Cheney tried to do was bring the power back to one person on that throne…
I guess my answer is democracy is still really new, and clearly it's not going well right now. And I think we're going to have to have a whole moment where we look at it and fix a bunch of stuff because parts of it aren't working too well.
Many people say Donald Trump's administration is the worst in American history. After doing a movie on Cheney and the Bush administration, do you agree?
Everyone wants things to be ranked and compared to each other. The real answer is that there is a safe that was filled with diamonds that represent our democracy and checks and balances. They couldn't get a goon like Donald Trump to go in and crack the safe because he doesn't even read books. Like he's not an educated guy.
So they had to go get an expert like Dick Cheney to go in there. Dick Cheney went in, he cracked the safe, he took all the jewels out of the safe, he exited the store, he left the front door wide open. Then after an hour some stray dogs wandered into the store and started crapping all over the place and peeing everywhere. And then when the owner went in, one of the dogs bit him and he said, "These dogs are the worst."
That, to me, is Cheney versus Trump. Yeah. Cheney cracked the safe, Trump is the strange bizarre dude who wandered in (and) took a crap in the store…The police arrest the street guy because look, he took a crap. He's in the store. Meanwhile, Cheney is across town giving W. Bush one diamond while he takes the other 99 and W. Bush is delighted with the one diamond.
---