Divesting the Planet of Fossil Fools
Twice in the last five days, President Barack Obama referred to divestment — the controversial strategy to bring about social change by pressuring corporations to behave more responsibly.
On Tuesday, Obama mentioned divestment during a major speech at Georgetown University outlining his plan to address climate change. And on Thursday, at a press conference in Senegal, Obama recalled his involvement during college in the anti-apartheid movement, which relied heavily on divestment to push companies to boycott South Africa until it dismantled its racist system.
Was the one-time student activist signaling his support to the current generation of campus radicals who are calling on universities to divest from energy companies that promote fossil fuels? Was the former community organizer embracing the movement to dump stock holdings in order to compel corporations to be more socially responsible?
"I'm here to enlist your generation's help in keeping the United States of America a global leader in the fight against climate change," Obama told the Georgetown students, announcing his proposal to cut pollution from power plants, expand renewable energy development on public lands, and support climate-resilient investments. Noting that big corporations will resist calls to reduce their unhealthy practices, Obama urged the students to "Convince those in power to reduce our carbon pollution. Push your own communities to adopt smarter practices. Invest. Divest. Remind folks there's no contradiction between a sound environment and strong economic growth."
The word "divest" was like a dog whistle to campus activists who've been pushing their colleges and universities to rid their endowments of stock in companies that are part of the fossil fuel industry.
"President Obama's shout-out to the fossil fuel divestment movement is a huge endorsement for the students on over 300 campuses across the country who are running this campaign," said Jamie Henn, Communications Director for 350.org, a key advocacy group for campus divestment. "If the U.S. president supports divestment, surely university presidents should do the same. My Twitter feed absolutely lit up with students tweeting the news, people are pumped."
"Obama just gave the go-ahead to divest," tweeted Tasneem Chowdhury, a student activist who just graduated from Tulane University in New Orleans.
"I was watching the speech with fellow divestment activists and when the president said 'divest' our jaws dropped. We just looked at each other in shock and then excitement," said Daniela Lapidous, an organizer with Barnard Columbia Divest and the Responsible Endowments Coalition. "If the president can recognize the facts about climate change and student power, we can make college presidents recognize them, too."
"'Invest, divest' is the most crypto-radical line the president has ever uttered," tweeted Chris Hayes, host of the All In news show on MSNBC.
Immediately after Obama's speech, Bill McKibben, a Middlebury College professor and the guru of the fossil fuel divestment movement, tweeted: "Um, haven't seen the transcript but Obama sure seemed to give a shout out to divestment. Yikes."
McKibben, a key leader of the campaign against the Keystone XL Pipeline, has been critical of Obama over that and other environmental issues, but he later praised Obama's Georgetown speech, especially his unexpected promise to approve the project only if it does not substantially increase greenhouse gas emissions. "The president is saying what the science has always demanded," McKibben said. "It's encouraging news for certain."
The fossil fuel divestment campaign began last fall and has spread to over 300 campuses across the country, including Yale, Ohio State, Stanford, Harvard, Swarthmore, Cornell, and the University of Colorado. The campaign is targeting the 200 largest energy companies that own the vast majority of coal, gas and oil reserves, including Exxon Mobil, Shell, Chevron, Peabody Energy, Mitsubishi, and BP. Last year, for example, 72 percent of Harvard's students voted for divesting its $30 billion endowment from these corporations. Six colleges have already agreed to divest.
In addition, a number of local governments — including Seattle, San Francisco, Boulder, and Madison (Wisconsin) — have pledged to dump fossil fuels from their pension fund investments because of the industry's responsibility for the climate crisis.
"I am proud to join with other cities in this divestment campaign," said Mayor Gayle McLaughlin of Richmond, CA, home to a Chevron oil refinery that is the largest source of greenhouse gas emissions in California and a major contributor to respiratory health problems in the city. "The industry is wreaking havoc on our community and planet. We need to reinvest in a clean energy economy with new jobs for our residents."
"It was terrific to hear [Obama] say that," remarked James Irwin of the Mayors Innovation Project, which works to get local governments to divest. "It's tremendously powerful that the president has the back of the elected leaders of the 16 cities and 2 counties that have committed to divest, and a sure sign that the movement has struck a real chord. We hope this will lead to many more mayors committing to divest."
Obama's statement at Georgetown that there is "no contradiction between a sound environment and strong economic growth" is supported by recent reports about the impact of divesting from the top 200 fossil fuel companies. One study by the research firm S&P Capital IQ concluded that, according to the Associated Press, "An endowment of $1 billion that excluded fossil fuel companies would have grown to $2.26 billion over the past 10 years, but an endowment that included investments in fossil fuel companies would have grown to $2.14 billion. That extra $119 million could pay for 850 four-year scholarships, assuming tuition of $35,000 per year." Another report, by the Boston-based Tellus Institute, released in May, also found that a college or university could divest from fossil fuel firms without sacrificing financial performance.
The 350.org campaign is modeled on the anti-apartheid campaigns of the 1980s.
Obama is the first U.S. president young enough to have been in college when students were deeply involved in the movement to challenge South Africa's apartheid system.
During a press conference last Thursday in Senegal, Obama said, "My first act of political activism was when I was at Occidental College. As a 19-year-old, I got involved in the anti-apartheid movement back in 1979, 1980, because I was inspired by what was taking place in South Africa."
In his 1995 autobiography, Dreams from My Father, Obama wrote about his early activism.
"I got involved in the divestment campaign," he recalled, explaining that "I found myself drawn into a larger role — contacting representatives of the African National Congress to speak on campus, drafting letters to the faculty, printing up flyers, arguing strategy." As he get more involved, "I noticed that people had begun to listen to my opinions," and he was asked to speak at a rally outside a meeting of Occidental's trustees.
In February 1981, Obama, then a sophomore at Occidental, was the opening speaker at a rally protesting the college's investments in corporations that did business in South Africa.
"There's a struggle doing on," Obama began, according to his memoir. "It's happening an ocean away. But it's a struggle that touches each and every one of us. Whether we know it or not. A struggle that demands we choose sides. Not between black and white. Not between rich and poor. No – it's a harder choice than that. It's a choice between dignity and servitude. Between fairness and injustice. Between commitment and indifference. A choice between right and wrong."
One of Obama's classmates, Margot Mifflin, recalled (in the New Yorker last year) that Obama also said: "We call this rally today to bring attention to Occidental's investment in South Africa."
It was Obama's first public speech, but he didn't speak for very long. Obama and his activist friends had orchestrated the event so that soon after he began speaking, two white students dressed in paramilitary uniforms, pretending to be Afrikaners (the key defenders of South Africa's apartheid regime), came on stage and dragged him away, a gambit Obama described in his memoir as "street theater."
Obama's initial activism piqued his curiosity about Nelson Mandela, who was then in prison for his leadership of South Africa's anti-apartheid movement.
"I think at that time I didn't necessarily imagine that Nelson Mandela might be released," Obama said at his Senegal press conference on Thursday, "but I had read his writings and his speeches, and I understood that this was somebody who believed in that basic principle I just talked about — treating people equally — and was willing to sacrifice his life for that belief."
During the 1980s, the campus anti-apartheid campaign escalated. For many students, like Obama, it represented their first act of political commitment. They erected shanties on campuses (symbolizing the oppression and miserable living conditions of South Africa's black population), organized teach-ins to educate students about the issues, and engaged in civil disobedience at South African embassies.
But the most widespread and influential strategy involved divestment.
By the mid-1980s, 155 colleges and universities had divested from companies doing business in South Africa. A movement milestone occurred in July 1986, when the University of California Board of Regents voted to sell all $3.1 billion of its stock in such corporations. In addition, 26 state governments, 22 counties, and 90 cities, including some of the nation's biggest, removed their money from multinational firms that did business in South Africa.
But Occidental College was not one of those institutions. Activists there founded the Student Committee Against Apartheid in 1978, a year before Obama arrived at Occidental from Hawaii. The Board of Trustees soon expressed its opposition to the college acting "as an agent of social change." Faculty and students (including the future president, who spent two years at the Los Angeles college before transferring to Columbia in the fall of 1981) persisted in their protests, organizing rallies and teach-ins, and erecting shantytowns on the quad. A unanimous faculty vote called for divestment.
In 1985, to co-opt the protest, Occidental President Richard Gilman invited Zulu chief Gatsha Buthelezi (who opposed the African National Congress, the major anti-apartheid movement, whose leader, Mandela, was still in prison) to visit the campus. His talk didn't persuade the students to stop their divestment protests, but the college trustees continued to resist their demands. In 1986, students asked the college to review its investments in five corporations with business ties to South Africa, one of which (Avery Corporation) was headed by an Occidental trustee. The following year, the trustees rejected a student petition to sell its stock in those companies.
In 1988, Occidental hired John Slaughter, an African-American engineer and former head of the National Science Foundation, as its new president. In May 1990, the college brought Bishop Desmond Tutu, a pro-ANC religious leader and an outspoken advocate of divestment, to speak on campus. But the next month – long after many other institutions had bowed to student pressure — the Occidental Board of Trustees, dominated by business executives, voted (by a one vote margin) against divestment, rejecting the recommendation of a task force of students, faculty, and staff. According to an account by Jane Jacquette, a political science professor who was involved in the Occidental events, "The vote was a defeat for President Slaughter, who strongly supported divestment."
By then, however, South Africa's apartheid system was on its last legs – and the divestment movement had played a key role in breaking the will of the apartheid government. In 1990, South African President F.W. de Klerk and Mandela (who was released from prison that year after 27 years behind bars) began negotiations to end apartheid. In a landmark vote in March 1992, an overwhelming majority of South African whites voted to end apartheid.  After the ANC won the multiracial elections in 1994, Mandela became the country's first black president.
When Obama uttered the word "divest" during his climate change speech at Georgetown, he may have been thinking about his first foray as an anti-apartheid activist at Occidental, or about his upcoming visit to Africa, where he hoped to meet the ailing Mandela, whom he called a "personal hero."
Whatever inspired him to use the word, the student protester of the 1980s clearly seemed to be sending a signal to the current generation of campus activists that he understood their frustrations with corporate America and their decision to employ divestment as a strategy to challenge companies that put profits and pollution over people and the planet.
(This post first appeared on Huffington Post and is republished with permission.)

Diablo in the Details: Who Will Shoulder the Costs of a Nuclear Power Plant Shutdown?
Built atop an earthquake fault on an idyllic California sea cliff, the Diablo Canyon nuclear plant has hardly gone a day in its history without stirring controversy.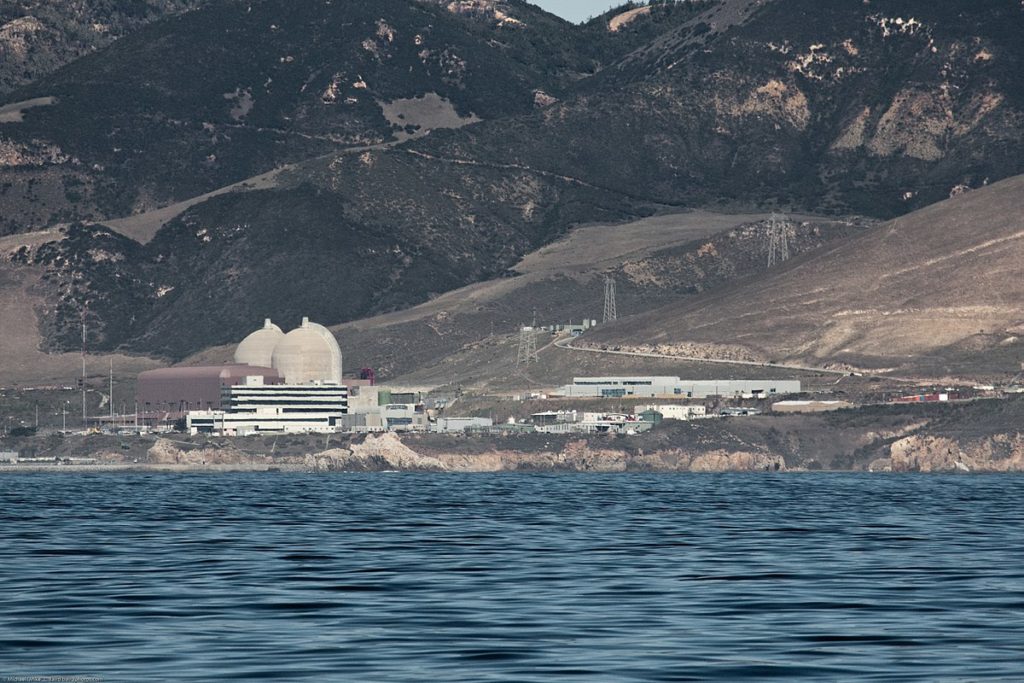 The agreement was lauded as historic. Environmental groups, labor and the state's largest electrical utility had come together in the summer of 2016 and crafted a joint proposal to shutter California's last nuclear power plant. For the enviros, who had opposed the plant since the San Francisco-based utility Pacific Gas & Electric first proposed it more than a half century ago, there would be the promise of clean energy to replace the plant's annual 18,000 gigawatt-hours of electricity, supplying three million homes — 20 percent of PG&E's service area — with energy free of greenhouse gases. For labor, represented by the International Brotherhood of Electrical Workers Local 1245, there would be ample funds to retain skilled workers, and retrain the ones losing their jobs.
There was even $85 million in "community impact mitigation" funds for the local community to offset lost property taxes and other costs to the local economy.
With this agreement the utility would finally secure the California Public Utilities Commission's approval to unplug and dismantle Diablo Canyon's two units when their federal licenses expire in 2024 and 2025.
The approval to unplug, at least, was granted. An administrative law judge with the utilities commission responded to the joint proposal with a proposed decision, authorizing the utility to take the Diablo Canyon facility off the grid six years from now. But the revised proposal denied PG&E the $1.76 billion it had requested for the suite of benefits in the joint proposal. Instead, it authorized the utility to recover from its customers exactly $241.2 million for costs associated with the plant's retirement. It shifted the responsibility for community impacts to the legislature, and punted the issue of replacement power to the utility. And it cut what was a proposed $363.4 million to retain and retrain workers by more than a third.
On January 11, the commissioners adopted a final decision that made only modest changes to the proposed decision as written by the administrative law judge.
Peter Miller, western energy project director with the Natural Resources Defense Council, says his organization was disappointed with the cuts. "We'd struck a great deal with the labor union on Diablo Canyon," he says. Retiring a nuclear plant is, in terms of economic consequences, the same as powering down a coal plant. Avila Beach, where the plant sits, is a company town, organized around a "big, old power plant that doesn't fit the modern grid," Miller says. "Instead of just turning the key and abandoning the plant, the town and the workers, we wanted to find a more collaborative way to retire the plant and jumpstart the replacement process."
The joint proposal had also been crafted to avoid what happened at the San Onofre plant in 2013, when cracks in a new steam generator's tubing caused the plant to shut down suddenly and permanently. All but 400 of the plant's 2,200 or so workers lost their jobs, and Southern California Edison, the plant's major owner, replaced much of the nuclear plant's emissions-free generation with polluting natural gas.
On March 16, State Sen. Bill Monning (D-Carmel) and Assemblymember Jordan Cunningham (R-San Luis Obispo) announced SB 1090, a bill that would require the commission to restore certain elements of the joint proposal, including the full funding for workers. The law also stipulates that clean energy must replace what the nuclear plant produced. Monning's bill will also allow PG&E to bill customers for the proposal's original $85 million to soften the blow to the community when the plant shuts down.
"San Luis Obispo County agreed to house the Diablo Canyon Nuclear Power Plant, which provides power to more than three million people and benefits Californians despite the negative repercussions," Monning said in a statement. "The County and its residents deserve to be compensated for the impacts they will incur when the plant shuts down."
But do they? Matthew Freedman, a staff attorney with The Utility Reform Network (TURN), warns that it's not PG&E shareholders paying the costs of the plant's retirement. The utility will recover the costs in customers' bills. He worries that what he calls Monning's "end run" around the utilities commission's decision could set an expensive precedent for any community with a power plant nearing the end of its natural life.
"We're sensitive to the fact that communities have been reliant on Diablo Canyon for employment and revenue," he says. But there was never any expectation that the plant was going to operate beyond the end of its current license. The costs of an aging nuclear plant, combined with competition from natural gas, rooftop solar and rapid gains in energy efficiency, mean that the electricity once touted as "too cheap to meter" will soon be too costly to produce. "That's been known for decades," Freedman says.
If SB 1090 passes, "it will embolden every community where a power plant is closing to have their representative run a bill in the legislature to get a chunk of money on everyone else's dime," Freedman says. He notes that the Orange County communities around San Onofre didn't get a payout when that plant shutdown. "Perhaps," Freedman says, "this will give them ideas."
Built near an earthquake fault on an idyllic California sea cliff, the Diablo Canyon nuclear plant has hardly gone a day in its history without stirring controversy. Pacific Gas & Electric announced plans to build it in 1963, but more than 20 years passed before it went into service, thanks in part to organized opposition to the plant during a time when people in the U.S. had ecology on the brain. Mothers for Peace, founded in 1969 to protest U.S. involvement in the Vietnam War, shifted its energies in 1973 full time to stopping the construction of Diablo Canyon; a group called the Abalone Alliance formed in 1977 specifically to oppose the plant. Their members pored over legal and technical documents, dragged PG&E through lawsuits, and when that didn't work, chained themselves to fences to stop machinery. Jackson Browne was arrested for his part in the protests in 1981; Jerry Brown, California's governor then as now, vowed to do everything in his power to shut the project down.
Plant opponents were not without cause. In 1971, oil company surveyors had discovered an offshore fault sufficiently long to produce a 7.5 magnitude earthquake less than three-and-a-half miles from the site of the two reactors under construction. As Diablo Canyon had only been designed to withstand a magnitude 6.75 quake, PG&E was forced to redesign the plant to a higher seismic standard. As late as 1981, under pressure from activists, the Nuclear Regulatory Commission was suspending PG&E's license to test and operate the plant until it could pass several seismic tests. The delays were expensive. When Diablo Canyon's first reactor finally went online in 1985, PG&E customers were on the hook for $5.8 billion in construction costs, roughly $5.2 billion more than the original 1968 estimate.
Pacific Gas & Electric has been recovering those costs, along with any other capital expenditures, via its customers' bills since the start of the plant's life. Matthew Freedman doesn't think the utility should be able to tack more on at the end. "PG&E loves to provide money collected from ratepayers and act like they're engaging in a charitable endeavor like a good corporate citizen," he says. "But there's nothing in [Monning and Cunningham's bill] that assigns any responsibility to the utility."
With or without support for workers and local residents, however, no new fuel rods will be loaded into Diablo Canyon's reactors after 2025. The steam generators will power down, and electricity production will cease. The plant will stand for a time, as San Onofre does, a relic of a bygone era, as workers begin the multi-billion-dollar process of relocating spent fuel from pools to heavy steel casks, decontaminating the plant's radioactive innards and removing its crapped-out equipment. And for the first time since 1957, when the ill-fated Santa Susana Sodium Reactor began operations near Moorpark, California, California's grid will be free of nuclear power.
---
Copyright Capital & Main