Dim Bulbs: Tea Party Rages Against the Light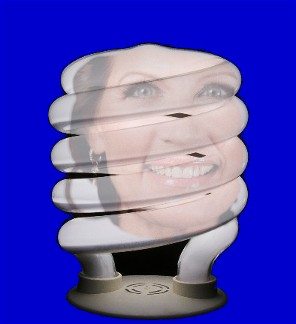 Wikimedia
Two hundred and thirty six years ago, in January 1776, Thomas Paine published Common Sense, the wildly popular pamphlet that made the case for American freedom and helped to spark a revolution.
This year, the Tea Party hopes to turn the 2012 elections into a fight for American freedom. Their first salvo — the electric light bulb. Last month, they threatened to shut down the government unless new energy efficiency standards for light bulbs were delayed. They didn't delay the standards but they succeeded in delaying their implementation.  The final budget deal prohibits the Department of Energy from spending any funds on the new rules.
In 2007, Congress passed The Energy Independence and Security Act that included a provision authored by Republican Congressman Fred Upton giving light bulb manufacturers until 2012 to produce light bulbs that used 25 percent less energy than old-fashioned, energy wasting incandescent bulbs.
Upton's press release stated that "Current incandescent bulbs on store shelves are obsolete and highly inefficient — only 10 percent of the energy consumed by each bulb is for light with 90 percent wasted on unnecessary heat. Today's incandescent bulbs employ the same technology as the bulbs Thomas Edison first created over 120 years ago." The bill passed in a lopsided 319-100 vote and the support of 49 percent of the Republicans who voted.
(Today, Edison, one of history's most prolific inventors with nearly 1,100 patents, would be rolling over in his grave at GOP opposition to progress.)
President Bush called the bill "a major step toward reducing our dependence on oil, confronting global climate change, expanding the production of renewable fuels and giving future generations of our country a nation that is stronger, cleaner and more secure." He also noted that the light bulb standards were similar to his executive order that had required federal agencies to "lead by example in efficiency and renewable energy use."
Since lighting accounts for 30 percent of all electricity use, the new standard would reduce carbon dioxide emissions by millions of tons. And we'd all breathe a little easier. Electricity generated to power our lighting threatens us all. Producing more electricity creates more pollution. More pollution creates more illness — asthma, cancer, heart disease — and adds greenhouse gases (many conservatives don't believe humans are responsible for global warming, but they must believe toxic chemicals cause cancer). So, almost every time each one of us turns on light in our homes, something is burning to keep it lit. More than 70 percent of the time our electricity comes from burning coal, oil or natural gas and another 20 percent comes from nuclear fission reactions.
The incandescent light bulb is partly responsible, then, for the pollution that comes from power plants. And that pollution contains mercury, fine particulate matter that causes asthma and other toxic gases such as arsenic, lead and cadmium, spewed through smokestacks. Studies show that eight percent of women of child-bearing age in this country have mercury levels in their blood that could cause lower IQ in their children. Using more efficient light bulbs is one thing we can all do to reduce energy use, and thus pollution that harms us all.
But after the GOP took control of the House of Representatives in the November 2010 elections, Glenn Beck and Rush Limbaugh attacked Rep. Upton as a "nanny state socialist" for authoring the efficiency measure. Upton did an about-face and promised, "If I become chairman [of the House Energy and Commerce Committee], we'll be reexamining the light bulb issue, no problem."
Major bulb manufacturers like General Electric, Philips and Osram Sylvania, lobbied unsuccessfully to keep the standards. Knowing that the new standards were nearing, the bulb makers created more efficient, brighter, compact fluorescent light bulbs that brighten immediately. (Older versions annoyingly brightened gradually.) The National Electrical Manufacturers Association (NEMA) — no friend of environmental regulations (here, here and here) — argued for a consistent set of rules and accused the GOP of creating more uncertainty for the industry.
The light bulb battle isn't about dollars and cents, it's the latest talking point designed to stir up the GOP right wing base about "big government" limiting Americans' freedom by allegedly limiting their consumer choices. But the GOP and Tea Party won't acknowledge that freedoms have limits — especially when our actions harm others. Speed limits prevent reckless driving that endangers other motorists or pedestrians; smoking bans protect non-smokers (and children) from cancer-causing second-hand smoke; we aren't allowed to throw our trash on the street; businesses can't create dangerous workplaces that injure or kill workers.
Tea Party conservatives branded the light bulb rules as just another big government intrusion in our lives. It's "them" telling "us" what to do; how to live; what we can buy; what we can't buy.
Michele Bachman introduced the Light Bulb Freedom of Choice Act last year to repeal the new standards. "President Bachmann will allow you to buy any light bulb you want in the United States of America," she said after announcing her presidential bid. Bachmann is today's freedom fighter — but for whom? Or what? She said in a speech in November, "I believe in liberty for light bulbs."
In 1776, the nation's founders believed their fight for freedom was a struggle for genuine civil and political rights. In 1941, FDR expanded on those aspirations to include "freedom from want" that would translate into economic security and health for all. In 2011, the GOP's cartoon-like fight for freedom to use polluting light bulbs is hard to take seriously.
The tea party controlled GOP complain that faceless government bureaucrats are limiting consumers' freedom. Yet it was government action that prevented Americans from using Thalidomide in the early 1960s, that required auto companies to install seat belts, air bags and collapsible steering columns, or that removed cancer causing chemicals such as asbestos and benzene from our workplaces. That's what government SHOULD do — to weigh dangers created in the market against the common good.
Newer, more efficient light bulbs will actually save consumers $12 billion per year. And the energy standards will make new energy saving technologies like the LED bulbs that lit the new Times Square Ball that dropped on New Year's Eve become cheaper as more consumers buy them.
But even if the new standards did cost more, it would be worth the price. If they require more care to dispose of used bulbs, it'd be worth the effort. We don't have the right to pollute, poison or harm others — whether it saves money or costs. That's not freedom and certainly not democracy.

Diablo in the Details: Who Will Shoulder the Costs of a Nuclear Power Plant Shutdown?
Built atop an earthquake fault on an idyllic California sea cliff, the Diablo Canyon nuclear plant has hardly gone a day in its history without stirring controversy.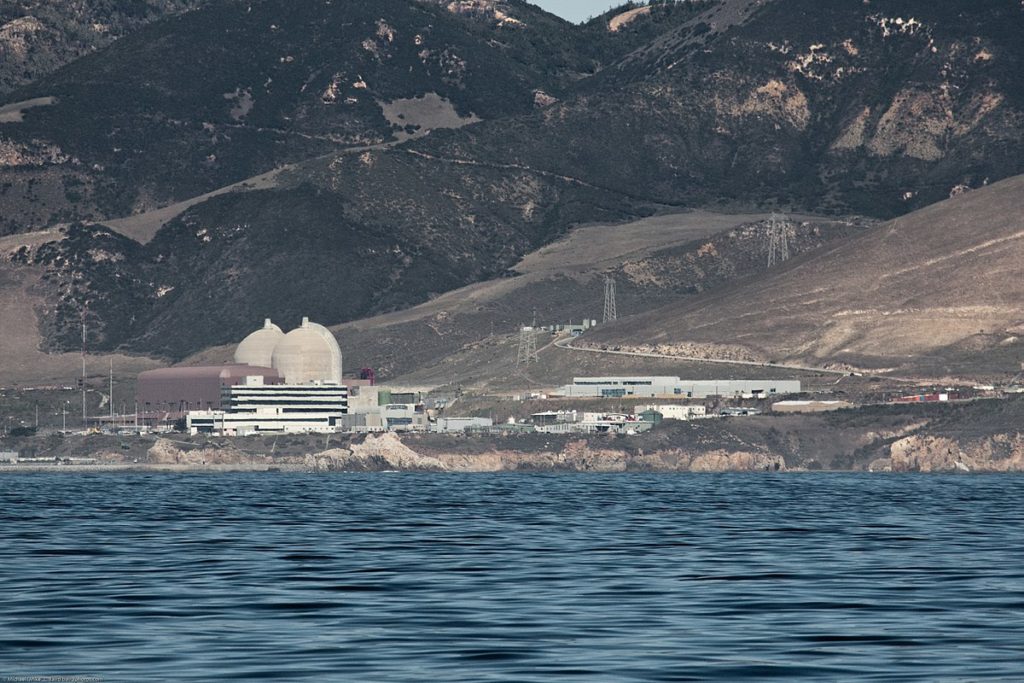 The agreement was lauded as historic. Environmental groups, labor and the state's largest electrical utility had come together in the summer of 2016 and crafted a joint proposal to shutter California's last nuclear power plant. For the enviros, who had opposed the plant since the San Francisco-based utility Pacific Gas & Electric first proposed it more than a half century ago, there would be the promise of clean energy to replace the plant's annual 18,000 gigawatt-hours of electricity, supplying three million homes — 20 percent of PG&E's service area — with energy free of greenhouse gases. For labor, represented by the International Brotherhood of Electrical Workers Local 1245, there would be ample funds to retain skilled workers, and retrain the ones losing their jobs.
There was even $85 million in "community impact mitigation" funds for the local community to offset lost property taxes and other costs to the local economy.
With this agreement the utility would finally secure the California Public Utilities Commission's approval to unplug and dismantle Diablo Canyon's two units when their federal licenses expire in 2024 and 2025.
The approval to unplug, at least, was granted. An administrative law judge with the utilities commission responded to the joint proposal with a proposed decision, authorizing the utility to take the Diablo Canyon facility off the grid six years from now. But the revised proposal denied PG&E the $1.76 billion it had requested for the suite of benefits in the joint proposal. Instead, it authorized the utility to recover from its customers exactly $241.2 million for costs associated with the plant's retirement. It shifted the responsibility for community impacts to the legislature, and punted the issue of replacement power to the utility. And it cut what was a proposed $363.4 million to retain and retrain workers by more than a third.
On January 11, the commissioners adopted a final decision that made only modest changes to the proposed decision as written by the administrative law judge.
Peter Miller, western energy project director with the Natural Resources Defense Council, says his organization was disappointed with the cuts. "We'd struck a great deal with the labor union on Diablo Canyon," he says. Retiring a nuclear plant is, in terms of economic consequences, the same as powering down a coal plant. Avila Beach, where the plant sits, is a company town, organized around a "big, old power plant that doesn't fit the modern grid," Miller says. "Instead of just turning the key and abandoning the plant, the town and the workers, we wanted to find a more collaborative way to retire the plant and jumpstart the replacement process."
The joint proposal had also been crafted to avoid what happened at the San Onofre plant in 2013, when cracks in a new steam generator's tubing caused the plant to shut down suddenly and permanently. All but 400 of the plant's 2,200 or so workers lost their jobs, and Southern California Edison, the plant's major owner, replaced much of the nuclear plant's emissions-free generation with polluting natural gas.
On March 16, State Sen. Bill Monning (D-Carmel) and Assemblymember Jordan Cunningham (R-San Luis Obispo) announced SB 1090, a bill that would require the commission to restore certain elements of the joint proposal, including the full funding for workers. The law also stipulates that clean energy must replace what the nuclear plant produced. Monning's bill will also allow PG&E to bill customers for the proposal's original $85 million to soften the blow to the community when the plant shuts down.
"San Luis Obispo County agreed to house the Diablo Canyon Nuclear Power Plant, which provides power to more than three million people and benefits Californians despite the negative repercussions," Monning said in a statement. "The County and its residents deserve to be compensated for the impacts they will incur when the plant shuts down."
But do they? Matthew Freedman, a staff attorney with The Utility Reform Network (TURN), warns that it's not PG&E shareholders paying the costs of the plant's retirement. The utility will recover the costs in customers' bills. He worries that what he calls Monning's "end run" around the utilities commission's decision could set an expensive precedent for any community with a power plant nearing the end of its natural life.
"We're sensitive to the fact that communities have been reliant on Diablo Canyon for employment and revenue," he says. But there was never any expectation that the plant was going to operate beyond the end of its current license. The costs of an aging nuclear plant, combined with competition from natural gas, rooftop solar and rapid gains in energy efficiency, mean that the electricity once touted as "too cheap to meter" will soon be too costly to produce. "That's been known for decades," Freedman says.
If SB 1090 passes, "it will embolden every community where a power plant is closing to have their representative run a bill in the legislature to get a chunk of money on everyone else's dime," Freedman says. He notes that the Orange County communities around San Onofre didn't get a payout when that plant shutdown. "Perhaps," Freedman says, "this will give them ideas."
Built near an earthquake fault on an idyllic California sea cliff, the Diablo Canyon nuclear plant has hardly gone a day in its history without stirring controversy. Pacific Gas & Electric announced plans to build it in 1963, but more than 20 years passed before it went into service, thanks in part to organized opposition to the plant during a time when people in the U.S. had ecology on the brain. Mothers for Peace, founded in 1969 to protest U.S. involvement in the Vietnam War, shifted its energies in 1973 full time to stopping the construction of Diablo Canyon; a group called the Abalone Alliance formed in 1977 specifically to oppose the plant. Their members pored over legal and technical documents, dragged PG&E through lawsuits, and when that didn't work, chained themselves to fences to stop machinery. Jackson Browne was arrested for his part in the protests in 1981; Jerry Brown, California's governor then as now, vowed to do everything in his power to shut the project down.
Plant opponents were not without cause. In 1971, oil company surveyors had discovered an offshore fault sufficiently long to produce a 7.5 magnitude earthquake less than three-and-a-half miles from the site of the two reactors under construction. As Diablo Canyon had only been designed to withstand a magnitude 6.75 quake, PG&E was forced to redesign the plant to a higher seismic standard. As late as 1981, under pressure from activists, the Nuclear Regulatory Commission was suspending PG&E's license to test and operate the plant until it could pass several seismic tests. The delays were expensive. When Diablo Canyon's first reactor finally went online in 1985, PG&E customers were on the hook for $5.8 billion in construction costs, roughly $5.2 billion more than the original 1968 estimate.
Pacific Gas & Electric has been recovering those costs, along with any other capital expenditures, via its customers' bills since the start of the plant's life. Matthew Freedman doesn't think the utility should be able to tack more on at the end. "PG&E loves to provide money collected from ratepayers and act like they're engaging in a charitable endeavor like a good corporate citizen," he says. "But there's nothing in [Monning and Cunningham's bill] that assigns any responsibility to the utility."
With or without support for workers and local residents, however, no new fuel rods will be loaded into Diablo Canyon's reactors after 2025. The steam generators will power down, and electricity production will cease. The plant will stand for a time, as San Onofre does, a relic of a bygone era, as workers begin the multi-billion-dollar process of relocating spent fuel from pools to heavy steel casks, decontaminating the plant's radioactive innards and removing its crapped-out equipment. And for the first time since 1957, when the ill-fated Santa Susana Sodium Reactor began operations near Moorpark, California will be free of nuclear power plants.
---
Copyright Capital & Main