Default Mode: How Ocwen Skirts California's Mortgage Laws
Ocwen chairman William Erbey
Lost documents. Incomplete and confusing information. Mysterious fees. Payments received but not applied. Homeowners waiting for a loan modification and suddenly placed in foreclosure. A nightmare of uncertainty, frustration and fear.
These incidents, described to me by numerous homeowners, mortgage counselors and defense lawyers, were supposed to be a thing of the past in California. After revelations of fraud and abuse throughout the mortgage business, including tens of billions of dollars in corporate penalties, state Attorney General Kamala Harris pushed through the 2012 California Homeowner Bill of Rights (HBOR), designed to standardize conduct by mortgage servicers – those companies that manage day-to-day operations on mortgages by collecting monthly payments and making decisions when homeowners go into default and seek help.
Yet one company allegedly committed all these HBOR violations: Ocwen, the nation's fourth-largest mortgage servicer. According to the complaints, Ocwen ("New Co." spelled backwards) either skirts around the edges of California law or simply ignores it, causing headaches for homeowners – and potentially illegal foreclosures. (Ocwen did not respond to a request for comment for this article, but in the past, it has pointed to its track record of assisting homeowners to avoid foreclosure.)
"Ocwen is one of the worst servicers in the state," says Kevin Stein, Associate Director of the California Reinvestment Coalition, a nonprofit advocate for low-income communities.
Ocwen may not even be aware of the rules of the road. One lawyer, who requested anonymity because his client is currently negotiating with Ocwen on a mortgage, described a conversation with one of the company's specialized home retention consultants. The lawyer asked the Ocwen representative about the servicer's HBOR compliance efforts and the representative replied that she had never heard of the statute, had no training for it and knew of no process established to conform to it.
"Ocwen doesn't give a hoot about the Homeowner Bill of Rights," the lawyer told me. "They ignore the statute. It's cheaper for them to ignore than to implement."
Ocwen's suspected flaunting of the law could be traced to its aggressive growth strategy. Until the past few years, the largest mortgage servicers were divisions of major banks, such as Bank of America, JPMorgan Chase and Wells Fargo. After being sanctioned for their own misconduct, these banks were forced to adhere to new servicing standards that increased their costs, as well as new, higher capital requirements associated with servicing that came from the Dodd-Frank financial reform law. As a result, banks commenced a fire sale, selling off trillions of dollars in servicing rights to non-bank firms like Ocwen. These non-bank servicers don't own the loans, only the rights to service them, in exchange for a percentage of the monthly payments.
Ocwen calls itself a "specialty servicer," with a particular focus on subprime mortgages, loans that often come to them already in trouble. Managing delinquent loans is a "high-touch" business, demanding lots of personnel to work with homeowners to negotiate affordable payments or foreclosure proceedings. Yet Ocwen has claimed to its investors that it can service these loans at 70 percent lower costs than the rest of the industry, raising red flags from regulators.
"I don't think you can handle subprime mortgages by being efficient, with better computers," says Benjamin Lawsky, head of New York's Department of Financial Services. "You're going to have a lot of people looking for help, and they're not just a number, they're real people with real problems who need help in real time, right now."
What Ocwen calls efficiency has already led to significant misconduct. The Consumer Financial Protection Bureau (CFPB) and 49 states, including California, fined Ocwen $2.1 billion last December for "violating consumer financial laws at every stage of the mortgage servicing process." Many of the stories from California homeowners mirror the charges in the CFPB settlement – overcharging homeowners, misplacing documents, illegal denials of loan modifications and more. And Ocwen also violates HBOR, the controlling state law for mortgage servicing.
Janice Spraggins of NID Housing Counseling Agency says that Ocwen failed to honor prior agreements that her clients secured with their old mortgage servicers. This is consistent with a recent report from CFPB citing numerous problems with mortgage servicing transfers, including lost documents, unapplied payments and homeowners who, having already started down the road to fixing their problems, have had to start all over again.
"The homeowner goes to the back of the line," Spraggins says. "For whatever reason they're not on the same page [as Ocwen]."
Other homeowners complain about how Ocwen satisfies the state requirement for a "single point of contact" — the one individual who is aware of their unique situation and who they can consult for timely updates on the status of their loan. Ocwen designates a "relationship manager" to handle these cases.
But homeowners say they get no specific email or phone number for their relationship manager; they must call the main customer service line, schedule an appointment and wait to hear back. The relationship manager, Ocwen clients allege, doesn't always call at the designated appointment time, meaning the homeowner must go through the process all over again, dealing with customer service reps who frequently give out contradictory or misleading information.
"It doesn't appear to be in compliance," says Lauren Carden of Legal Services of Northern California, when describing Ocwen's procedures. "They give you a single point of contact, but if you can never reach them, effectively you don't have one." Carden cited one client who tried for four months to reach their relationship manager, and only got the person on the phone once.
Saleta Darnell, a Los Angeles County child-support officer who lives in South Los Angeles, criticized Ocwen for adding charges to her loan, which the company took over from GMAC.
"I had a $1,389 monthly payment. When it got to Ocwen, the payment went up to $1,469," Darnell says, adding that Ocwen had increased the total loan balance by $60,000 without explanation. Darnell immediately requested a loan modification. After several weeks of waiting, Ocwen notified Darnell by mail that she didn't qualify for anything but an "in-house" modification. The in-house mod lowered the balance to the original amount, but with a significantly higher monthly payment of $2,316, more than half Darnell's take-home pay.
LaRue Carnes, a Sacramento homemaker, needed a loan modification after her husband lost his job nearly two years ago. OneWest Bank transferred her loan to Ocwen last August. She had trouble getting her relationship manager on the phone, and had to deal with customer service representatives, often located overseas with limited English proficiency, who, Carnes says, never told her the same information twice.
"Dealing with the people answering the Ocwen line has been some of the most frustrating conversations of my life," Carnes says.
Carnes says Ocwen lost the financial documents she submitted for her loan modification application on four separate occasions, which would violate state HBOR prescriptions for timely responses. Meanwhile, in the months of waiting, the family's arrears ballooned from $11,000 to $54,000. And Ocwen would not post the payments Carnes did send in on time until as late as the 18th of the month, triggering additional hits to the couple's credit report.
"How can you not process a check within your own system?" Carnes wondered. "I don't understand how a company can do business like that."
One reason is that Ocwen has a captive audience. Homeowners have no say in who services their loan. They get passed around from one company to the next, with the servicer having enormous power to tack on fees, deny loan modifications or pursue foreclosure. Homeowners experiencing difficulties must still work with Ocwen to keep their homes, creating pressure against speaking out. One lawyer had an Ocwen representative respond to a threat of a lawsuit for HBOR violations by asking, "Does your client want a modification or not?"
The homeowner who requested anonymity because of an ongoing negotiation submitted a completed loan modification application to Ocwen, only to find a notice of default taped to his front door. A completed loan application is supposed to freeze the foreclosure process while the servicer decides on eligibility, preventing a practice called "dual tracking," perhaps the most serious HBOR violation. The homeowner, in this case, said he never received a letter required by California law, confirming receipt of the initial application, and was not assigned a single point of contact for months. In December, while waiting for an answer on a second application, the homeowner received notice of the pending sale of his property at auction. This led to the phone call, where an Ocwen representative claimed to never have heard of HBOR.
Attorney General Harris has urged homeowners to file any HBOR complaints with her office. That information goes to the Mortgage Fraud Strike Force and a state-appointed monitor for foreclosure-related matters, who spots trends and works with servicers on compliance. This can help at the margins but homeowner advocates are seeking stronger measures.
"There have been good reports about the monitor resolving problems on individual cases," says Kevin Stein of the California Reinvestment Coalition. "But we would love to see the Attorney General more involved."
In addition, under HBOR homeowners have a "private right of action" to hire legal counsel and sue Ocwen over violations. However, a California State Bar ruling stipulates that lawyers cannot collect fees for their services in loan modification-related cases prior to their completion. While this protects homeowners from foreclosure rescue scams, where lawyers would take money up front and skip town, it has significantly damaged HBOR enforcement. Though the HBOR statute includes provisions for attorney fees, the Bar ruled that HBOR suits are related to loan modifications, meaning that lawyers must for a period of time litigate for free against legal teams working for deep-pocketed servicers.
"I'm aware of many lawyers who have said, I can't do this," says one lawyer. "What appears to have been a good idea is now about as dangerous [for Ocwen] as wading into a pond and getting bitten by a guppy."
The CFPB continues to investigate violations of its federal mortgage servicing laws. And Lawsky, the New York banking regulator, stopped a deal to transfer $39 billion in mortgages from Wells Fargo to Ocwen, citing concerns about Ocwen's capacity and its relationships with subsidiaries that profit off Ocwen foreclosures, raising the possibility of conflicts of interest. Ocwen executive chairman William Erbey said on an earnings call that this has frozen all servicing transfer deals, stunting the company's growth. Erbey runs four separate subsidiary corporations, including Altisource, which buys foreclosed properties to turn them into rentals. Critics argue that this gives Ocwen incentive to push homes into foreclosure, so Altisource can profit from them. But without new mortgage servicing rights to purchase, Erbey's grand scheme will falter. In fact, Ocwen's first-quarter earnings fell below expectations and the stock has sunk as regulatory scrutiny has increased.
But this doesn't comfort those homeowners stuck with Ocwen, who have labored for years to get clarity on whether they can keep their homes. Some of these homeowners may yet get the modification they need – one Ocwen client I've spoken to is about to start a trial payment plan and another is negotiating terms. Still, the struggle exacts a real toll, both in financial terms with late fees and increased arrears, but also on an emotional level. Waking up day after day without knowing if you'll have to pack up all your possessions and leave your home creates feelings of humiliation and shame that can't be measured in dollars.
"We need to start repairing our credit, our good name," says LaRue Carnes.
Meanwhile, homeowner advocates grumble that Ocwen executives, and their counterparts at other servicers, do not share such worries, because violating the law makes more financial sense to them than following it.
"All the power resides in the servicer," says the anonymous lawyer. "Plainly they don't care."
(David Dayen is a contributing writer to Salon who also writes for The New Republic, The American Prospect, Politico, The Guardian and other publications. He lives in Los Angeles.)
---
Homepage photo: Sam Beebe, Creative Commons, some rights reserved.
Can Airbnb Be Regulated?
Co-published by Fast Company
As cities struggle to rein in the short-term rental service, a detente in San Francisco may show the way.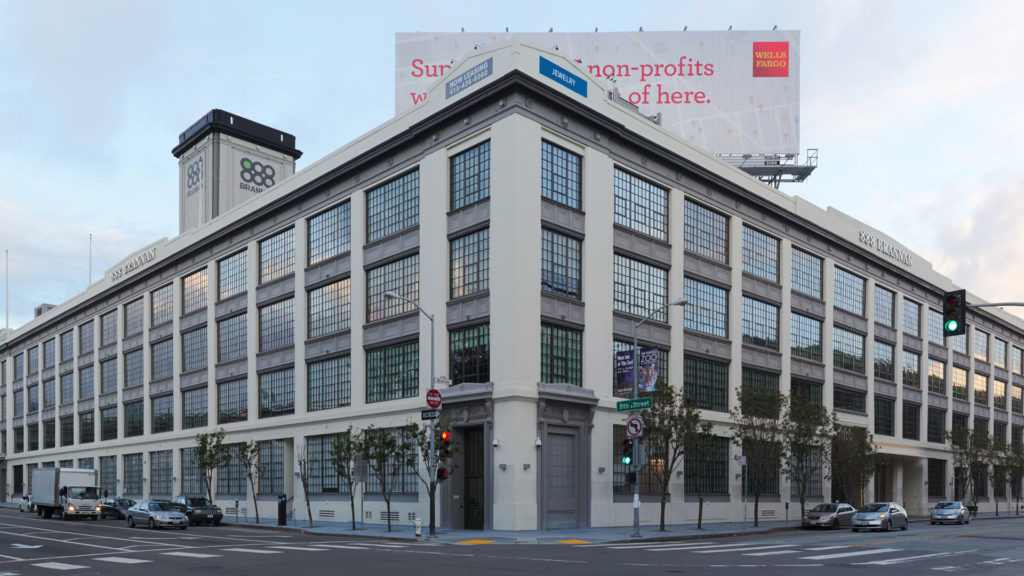 Co-published by Fast Company

From Barcelona to Santa Monica, cities alarmed by the proliferation of short-term rental homes have attempted to rein in Airbnb and its competitors with regulations. They have taxed them. They have limited them to certain neighborhoods or building types. They have banned them altogether. In December, after three years of debate, Los Angeles capped the number of days hosts could rent out their homes at 120.
But do these rules work? One test of the effectiveness of cities' regulatory efforts is their impact on Airbnb's growth. Two years ago, UBS, the Swiss investment bank, analyzed data from 127 cities and attributed slowing growth in listings at Airbnb to the emergence of local regulations. A November survey of travelers by Morgan Stanley lists their concerns about home sharing's legality as one of several factors explaining the company's plateauing growth. That said, Airbnb, which has a $30 billion valuation and is planning an initial public offering as early as this year, is still experiencing user growth in the double digits.
---
There are myriad ways for Airbnb hosts to elude cities' regulatory efforts.
---
The success of cities that have been able to regulate tech-enabled tourism owes to the powerful coalitions that have mobilized to challenge these data-driven platforms and to the fact that they are beginning to fight with their own digital weaponry.
One major challenge is simply finding and monitoring illegal rentals. Traditional code enforcement methods — door knocking and taking photos — have been supplanted with "web scrapes" and other high-tech approaches. Without these tools, "it's like bringing a knife to gun fight," says Ulrik Binzer, a former Airbnb host from Marin County who now runs San Francisco-based Host Compliance, a company that helps cities develop and enforce short-term rental regulation. "There are just too many of them."
In addition, a "city has to be able to go to a platform that ignores its law and hold it accountable," says Dale Carson, a hotel industry lobbyist and co-founder of Share Better San Francisco, a coalition of sometime adversaries — tenants, apartment owners, hotels and hotel workers — who advocate for regulations of the behemoth Airbnb and other home-sharing platforms. (Disclosure: Share Better New York is a financial supporter of this website.)
In a landmark 2016 case, a U.S. District Court upheld San Francisco's ability to hold Airbnb liable when hosts operate illegal rentals. Airbnb can now face fines if it charges a booking fee for units that are not legally registered with the city.
---
San Francisco shed about half of its short-term rental listings after its rules were updated in 2017.
---
But there are still myriad ways for hosts to elude cities' regulatory efforts, including setting up fake host names and shell companies, or registering on multiple platforms. The hardest violators to root out, according to some researchers, are hosts who run de facto hotels and take permanent housing off the market. "The biggest problem are the commercial short-term rentals" since "the risk might be worth it to stay operating," says Shirley Nieuwland, a doctoral candidate at Erasmus University in the Netherlands who co-authored a study on cities' attempts to regulate Airbnb.
*   *   *
San Francisco has been held up as a regulatory success story, in part because it shed about half of its short-term rental listings after its rules were updated in 2017.
City Attorney Dennis Herrera notably secured $2.25 million in penalties from property owners Darren and Valerie Lee, who, after being caught once in 2014, returned to illegally renting out 14 other apartments on Airbnb until being caught again last year. (Only permanent San Francisco residents may let their homes as a short-term rental — and for not more than 90 days in a year.)
More tellingly, what was once an adversarial relationship characterized by battles at the ballot box and legal sparring between the city and Airbnb is now a cooperative one. "I think we have a system in place that is very effective," says Kevin Guy, director of San Francisco's Office of Short-Term Rental. "We have a regular cadence of email communications back and forth" between the various platforms and the city.
Airbnb spokesman Christopher Nulty says that regulations help bring stability to the platform. "We think that to be regulated is to be recognized," says Nulty. Over the last five years, Airbnb has worked with "hundreds and hundreds of governments globally" to establish tax and regulatory partnerships, he adds.
Dale Carson credits a legal settlement between San Francisco and Airbnb for the new spirit of cooperation — after Airbnb and its competitor HomeAway/VRBO challenged a 2016 law requiring hosts to register with the city.
Even after the enforcement battles, Airbnb officials are sanguine about its prospects in its hometown. Revenue from bookings in the city have remained steady since the tougher enforcement regime was put in place. Meanwhile, the company has seen a 44 percent annual growth in guest arrivals in the five counties surrounding San Francisco. But what has watchdogs on alert is the sizable growth in listings of units that can rent for 30 days or more, according to the San Francisco Chronicle. Unlike other short-term rental hosts, the owners of such units are not required to be permanent residents.
And a study by McGill University researchers raises questions about the law's effectiveness, claiming it merely purged Airbnb of hosts who rarely rented their homes and had "relatively little impact" on those hosts renting out multiple units or a single home with great frequency. "This suggests that few if any Airbnb listings in San Francisco have been returned to the long-term rental market," according to the report, which was published in January.
*   *   *
Meanwhile, New York City remains a legal battleground for Airbnb. Typical New Yorkers saw their rents rise by $384 in a three-year period – and by more than $700 in some Manhattan neighborhoods, according to another McGill University study, published last year. While San Francisco allows its residents to rent their homes for months at a time when they leave town, New York City's stricter law bans short-term rentals in most buildings unless the home sharer is present.
---
Data activist: "Airbnb is constantly suing cities or threatening to sue them."
---
That has not stopped short-term rentals in Airbnb's largest domestic market from proliferating. Last month, the New York Times recounted an elaborate scheme undertaken by local real estate brokers who allegedly raked in more than $20 million from thousands of illegal rentals.
There were more than 56,000 active daily Airbnb listings in New York City last year, according to the 2019 McGill University study, which also estimated that 68 percent of host revenue came from illegal reservations.
Airbnb has fought back hard against the city's tough regulatory regime. After New York passed a law that required platforms to provide regulators with hosts' names and addresses, Airbnb sued, arguing the city had violated Fourth Amendment protections from unreasonable search and seizure. In January, a U.S. District Court judge in Manhattan placed an injunction on the law. The city has since subpoenaed Airbnb for data on 20,000 listings that regulators believe may be in violation of local laws.
"Airbnb is constantly suing cities or threatening to sue them, and so there's a lot of hesitancy from cities" to regulate them, said Murray Cox, a New York-based data activist who runs a website called Inside Airbnb.
Airbnb's Nulty counters that the number of lawsuits that Airbnb has brought is small relative to the 88,000 cities where the platform operates, and objects to New York's desire to have "unfettered access" to host data "without due process."
At least one host is not impressed by cities' regulatory efforts. Gene Dexter owns seven short-term rental properties in Thailand and in cities across the U.S., from Los Angeles to New Orleans, and manages rentals for clients. He takes great pride in carefully designing each of his units with items from his travels. He said that tougher regulations in a city would not be a major factor in his deciding where to operate. "They are kind of a cool challenge for me," says Dexter. "With the tech, I could easily play the game to the point where — catch me if you can."
---
Copyright Capital & Main