Award-Winning Reporter David Sirota to Lead National Investigative Desk on Inequality for Capital & Main
The New York Times has credited Sirota's Wall Street reporting for showing "that secrecy can hide high fees, low returns, excess risk and the identity of politically connected dealmakers."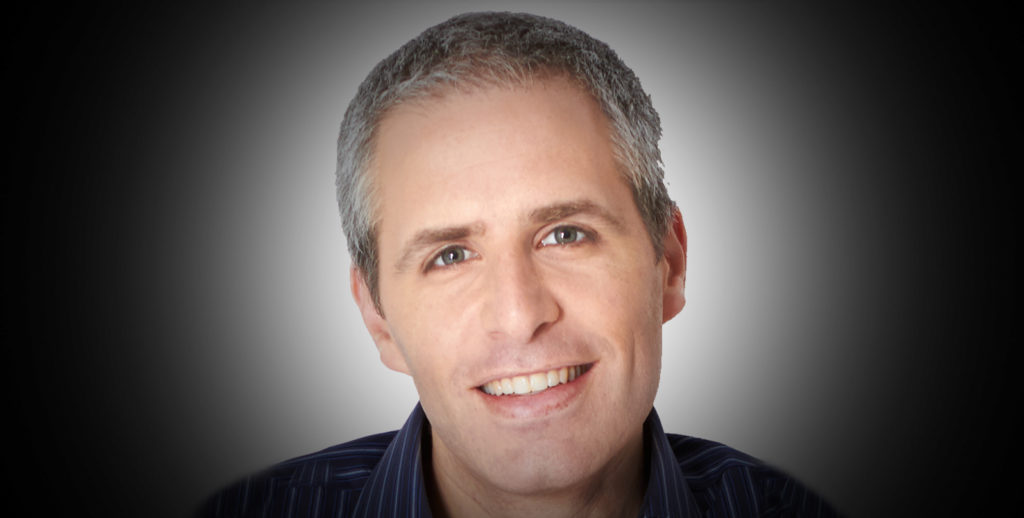 LOS ANGELES — Capital & Main announced today that award-winning reporter David Sirota will lead a new national investigative desk for the California-based publication. His coverage will focus on the country's historically high level of economic inequality, and the role of Wall Street, the private sector and government policy in perpetuating income disparity.
"I am thrilled to join one of the most promising young investigative publications in the country," said Sirota. "There has never been a greater need for aggressive nonpartisan reporting that scrutinizes how corporations, lawmakers and the super-rich wield political and economic power. Capital & Main has established a reputation as an intrepid source of hard-hitting investigative reporting. I am excited to expand their capacity to shine a spotlight on how and why America now has the highest level of economic inequality in the country's modern history."
Sirota will join Capital & Main as a full-time reporter this summer, and prior to that will consult with the publication on editorial content and partnerships. The new position was made possible in part by a grant from the Jonathan Logan Family Foundation in Oakland, CA.
Capital & Main is a non-profit publication founded in 2013 and its reporting has been co-published by (among others) The Atlantic, Time, The Guardian, Reuters, The Daily Beast, Slate, Grist, Fast Company, The Huffington Post and Newsweek. Capital & Main's reporting has won recognition from the Society of American Business Editors & Writers, the Southern California Journalism Awards and the Best of the West contest. Its reporters have been featured on (among others) PRI's The World, WNYC's The Takeaway, as well as on programs on KQED and KCRW.
Sirota has reported extensively on the relationship between money and politics, and has gained a reputation as a journalist willing to scrutinize public officials of both parties. During his career, he has become one of American journalism's most authoritative experts on complex financial systems including taxes, hedge funds, private equity and public pensions. He is a two-time winner of the Best in Business award from SABEW – most recently for his coverage of the 2017 Republican tax bill and its controversial "Corker kickback" provision. Before that, he won recognition from the Columbia Journalism Review for his reporting on how conflicts of interest shaped how Democratic Gov. Dan Malloy's administration oversaw a proposed health-care merger. Sirota has also won Ithaca College's Izzy Award and has been a finalist for UCLA's Gerald R. Loeb Award and Syracuse University's Mirror Award.
The New York Times has credited Sirota's Wall Street reporting for showing "that secrecy can hide high fees, low returns, excess risk and the identity of politically connected dealmakers." In one of its awards, SABEW said Sirota has produced "original, tenacious reporting that displayed a mastery of scouring documents, analyzing data and holding public officials accountable." The legendary late columnist Molly Ivins said, "Sirota is a new-generation populist who instinctively understands that the only real questions are 'Who's getting screwed?' and 'Who's doing the screwing?'"
"David Sirota is one of the finest investigative reporters in the country, and he promises to take Capital & Main's reporting on inequality and related issues to a whole different level," said Capital & Main board member Rick Wartzman, a former Wall Street Journal reporter, Los Angeles Times business editor and the author of four books, including The End of Loyalty: The Rise and Fall of Good Jobs in America. "David's fearless approach to holding the powerful to account is precisely what we need at this moment in time."
From 2014 to 2018 Sirota led International Business Times' investigative reporting team, where he broke major stories on how President Trump's top adviser evades ethics laws as he shapes policies that could enrich his firm; CFPB chief Mick Mulvaney's ties to the financial industry — and how he pressured regulators to back off predatory lending rules at the same time he was raking in cash from payday lenders; how Equifax lobbied against consumer protection rules just before its huge data breach; and how chemical companies that spewed toxins after Hurricane Harvey had worked to reduce safety regulations in the lead-up to the disaster.
In 2014, Sirota's investigative series for PandoDaily about public broadcasting compelled a PBS flagship station to return a $3.5 million contribution from a hedge fund billionaire. That same year, Sirota's investigative reporting about pensions for PandoDaily and then for International Business Times led the New Jersey state government to open a formal pay-to-play investigation and to divest state holdings in a venture capital firm. Sirota's reporting for International Business Times also led San Francisco officials to delay a proposed $3 billion investment in hedge funds.
"We have been longtime admirers of David's work, and couldn't imagine a better fit for our reporting on inequality," said Capital & Main publisher Danny Feingold. "David will give us the capacity to break important national stories on one of the country's great existential threats."
Sirota is also the author of two New York Times best-selling books, Hostile Takeover and The Uprising, as well as Back to Our Future, which became the basis for the National Geographic Channel's miniseries "The '80s: The Decade that Made Us." He appears frequently on MSNBC and CNN, and is the host of a podcast on economic, political and social issues.
A New Documentary Unspools the Life of Malcolm X
Most people know that Malcolm X began his public career by calling for black separatism. Lost Tapes: Malcolm X reveals surprising details that have not been seared into our collective view of the martyred activist.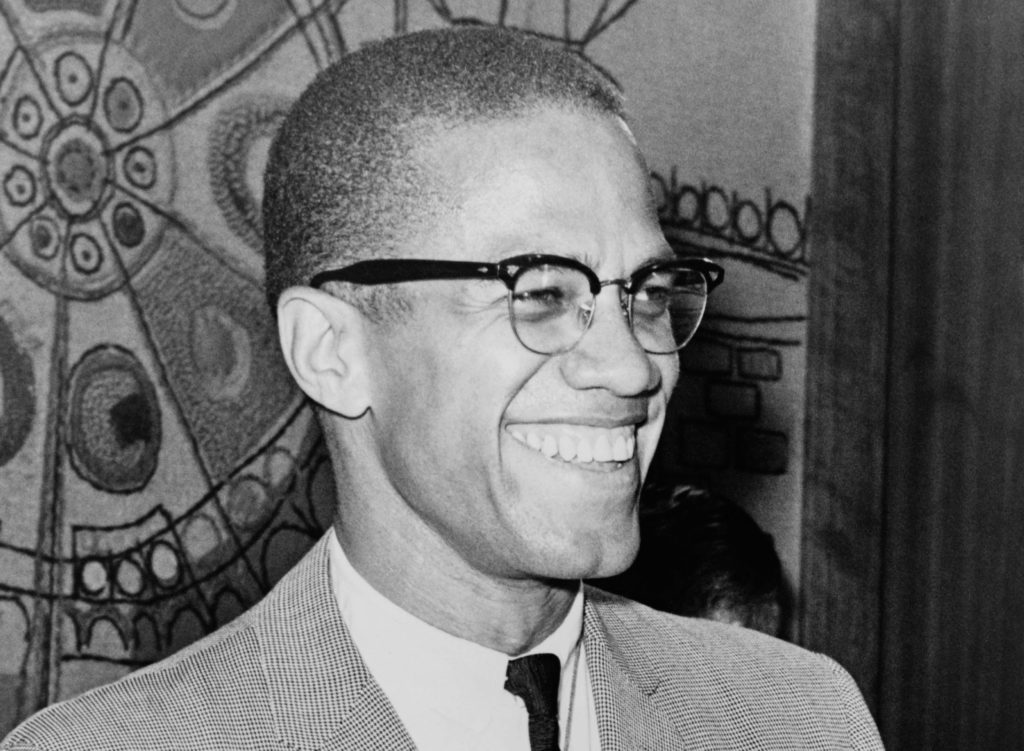 At the end of the Smithsonian Channel's Lost Tapes: Malcolm X, Ossie Davis delivers a stirring eulogy for Malcolm X, the fallen Muslim minister and human rights activist. "And we will know him then for what he was and is," Davis intones, "a Prince – our own black shining Prince!"
The haze of history has obscured some of the finer details of this remarkable leader's life, one cut short by assassination at the age of 39 in 1965. Schools go into far greater detail about the life and times of another spiritual leader, Martin Luther King Jr., but in the shadows behind King's narrative lurk remarkable stories of a prince that have been largely ignored. That's why this episode from The Lost Tapes documentary series rises above almost anything available in mainstream media.

Above: Malcolm X in Los Angeles, 1962
Most know that Malcolm, as the dominant star in the Nation of Islam, differentiated himself from King and other African-American leaders by calling for blacks to break off from, rather than assimilate into white society. At the outset, Lost Tapes: Malcolm X, which debuts tonight at 5 p.m. PST/8 p.m. EST, and repeats Tuesday, underscores how his incendiary speeches and philosophy sparked both outrage and fear by showing footage from The Hate That Hate Produced , a 1959 Mike Wallace-narrated documentary shown on New York's educational WNTA-TV that introduced the Harlem minister and the Nation of Islam to a wider (and whiter) audience.
Much of this doc treads on familiar turf: His meteoric rise and popularity, which caused NOI membership to swell exponentially; how Malcolm's philosophy deviated from other civil rights leaders', the rift with NOI leader Elijah Muhammad that led to Malcolm leaving the organization. Filmmakers Tom Jennings and David Tillman weave a fine story, thankfully bereft of any narration, using never-before or rarely seen footage to tell Malcolm's story, only resorting to simple white text on a black background to deliver essential information. The result seems more urgent and intimate, powerful and profound.
But where Lost Tapes really triumphs is in revealing details that have not been seared into our collective view of the martyred activist. First there is the matter of Cassius Clay. Few know that the boxer's conversion to Islam was mired deep in the divisions between Malcolm and the "prophet" Elijah Muhammad. Malcolm had grown to overshadow his mentor, and became a close friend to the charismatic contender. But soon after Sonny Liston failed to answer the bell in Miami on February 25, 1964, and Clay was crowned heavyweight champion of the world, Elijah Muhammad bestowed upon the boxer a Muslim name (an honor Malcolm had not been given) under one condition. The new champion had to end his friendship with Malcolm (something that Ali later publicly admitted was a mistake).
Later, there is an interview in which Malcolm publicly exposes Elijah Muhammad's fathering of eight children by six underage women who were his personal secretaries. This footage makes it seem more understandable why the NOI allegedly waged such a persistent campaign to kill Malcolm, first unsuccessfully by firebombs and then, purportedly taking down their target in a hail of bullets.
The documentary also chronicles Malcolm X's personal transformation shortly before his tragic death, which resulted in a revolutionary change in his outlook. After leaving the NOI, Malcolm went on a global spiritual journey that included a pilgrimage to Mecca in April of 1964, where he had a profound epiphany. Malcolm speaks of seeing Muslims of all colors interacting as equals and how the whites he had met there were not like those found in America, that their dedication to God allowed them to believe in the oneness of all people.
Inspired by this trip he started the Organization of Afro-American Unity (OAAU), a secular group that advocated Pan-Africanism, and promoted internationalizing the plight of African-Americans. This broadening of his views also made him make amends to those he criticized in the past. We see footage of an interview in which he not only forgives black leaders for having attacked him, but also apologizes to all he had ever attacked, culminating in him preaching solidarity and cooperation between leaders.
It's a huge moment that seems to have been lost as the years have passed, and it makes this venture all the more invaluable.
---
Copyright Capital & Main