David Koff: Celebrating a Life Less Ordinary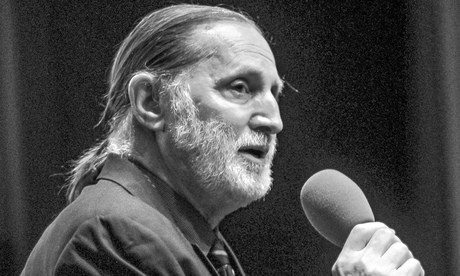 Filmmaker, union activist, provocateur – David Koff wore these and other appellations with pride and grace during his 74 years, and left behind many friends and colleagues when he died in March. The  first three decades of his professional life were spent as a globe-trotting, Oscar-nominated documentarian who chronicled everything from the legacy of colonialism in Africa to Great Britain's pervasive anti-black discrimination.
He began a second career as a researcher and filmmaker for UNITE HERE Local 11, and it was during that part of his life, following L.A.'s 1992 civil unrest, that Koff and a small band of activists conceived the idea for what became the Los Angeles Alliance for a New Economy (LAANE). A few years later, his obsessive yet meticulous research exposed the corrosive role of the Kajima Corporation in promoting its construction of the woefully mismanaged Belmont Learning Center near downtown L.A. Koff's leading role in the take-down of Kajima and its white elephant high school-cum-shopping mall is the stuff of legend and set the platinum standard for the investigation of local corporate cronyism. Over the course of his more than 15 years at UNITE HERE, Koff also was the premier visual documentarian of the city's pivotal labor battles, creating a prolific video record of the struggles of L.A.'s low-wage, largely immigrant workforce.
This Saturday those who knew Koff, as well as those who only heard of these and other deeds, will gather to remember the man and his work. Koff's friends and colleagues will share memories, show clips from his films and celebrate his remarkable life. Everyone's invited – to paraphrase Yeats, there were no strangers in Koff's life, only friends he hadn't yet met.
When: Saturday, May 17, 1-4 p.m.
Where: UNITEHERE Local 11
464 Lucas Ave., Los Angeles
Please RSVP by emailing davidkoffmemorial@laane.org